Branson, Missouri, is a popular vacation destination in the Ozark Mountains. Enjoy the natural beauty of the lakes in Branson or attend one of the 100+ spectacular live shows in town. Branson is, in fact, known as the "Live Entertainment Capital of the World!" Theme parks, museums, and delicious dining options add to the appeal of this fun-filled city. Branson is also a spot for some amazing resorts, so we've put together a list of our favorite Branson resorts to visit this summer!
Overview of Best Branson Resorts
Top 8 Branson Resorts
1. Marriott's Willow Ridge Lodge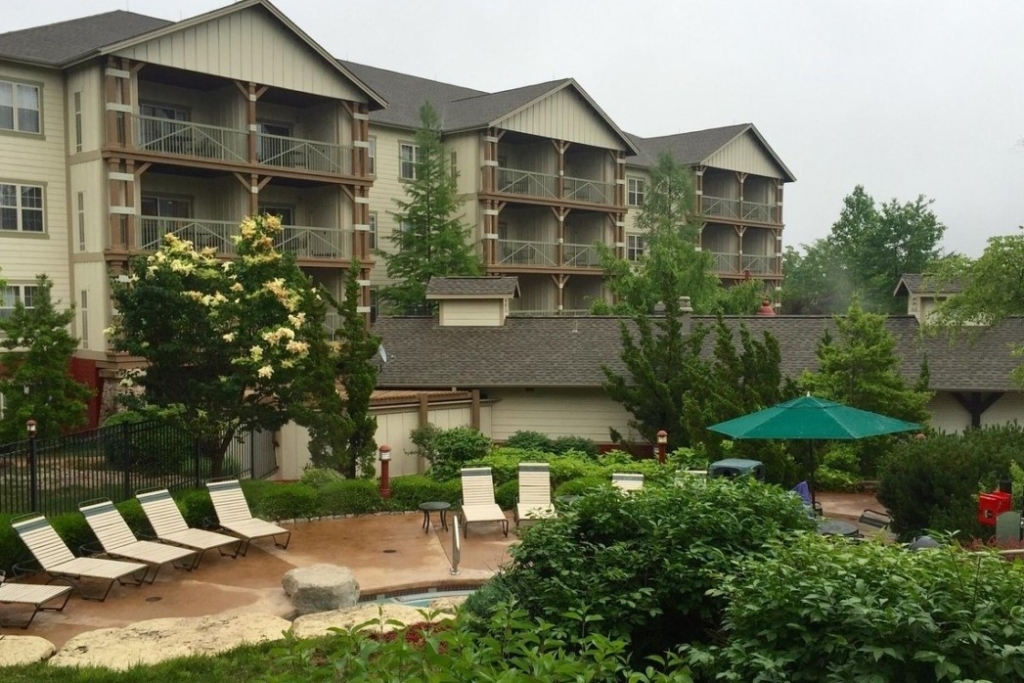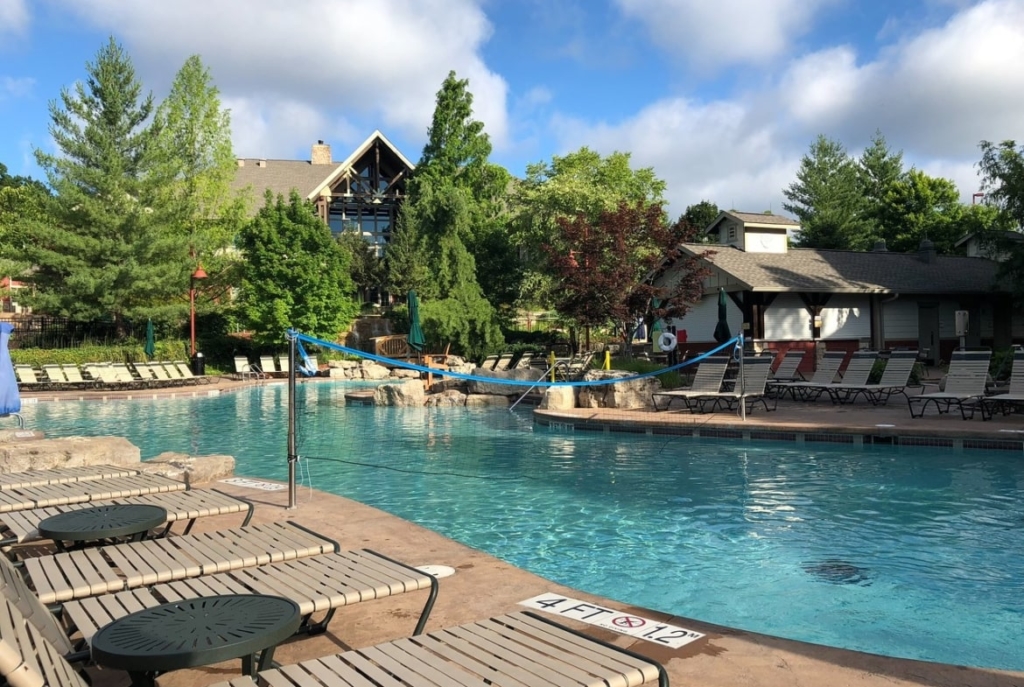 Marriott's Willow Ridge Lodge is the perfect place to unwind after a day of family fun. Enjoy all of the attractions that Branson has to offer, and then come home to this resort offering the luxury that Marriott is known for. Each two-bedroom villa offers all the amenities that you could ever want, so you and your family can relax with plenty of elbow room. This Marriott Vacation Club resort is conveniently located near celebrated attractions, for instance, Dolly Parton's Stampede and downtown Branson.
2. Club Wyndham Mountain Vista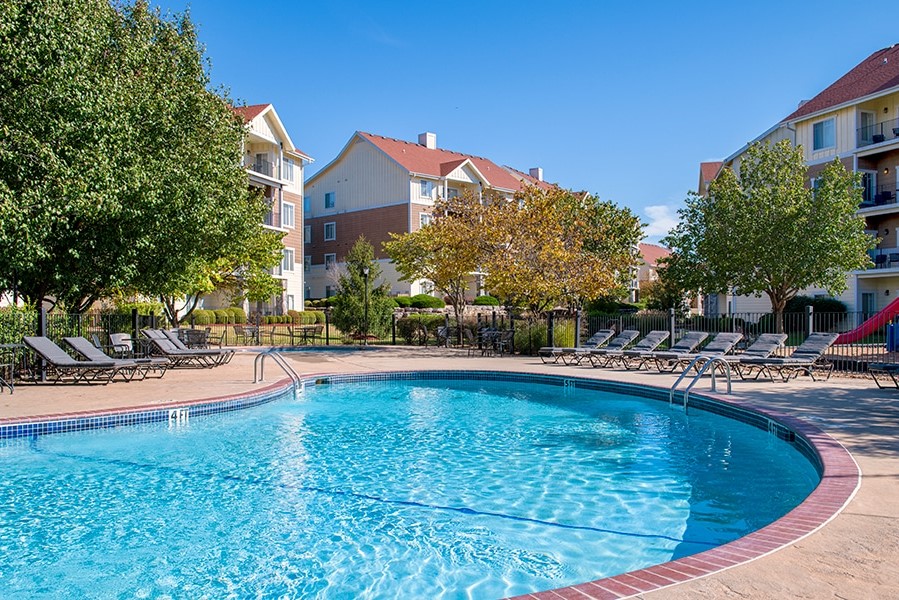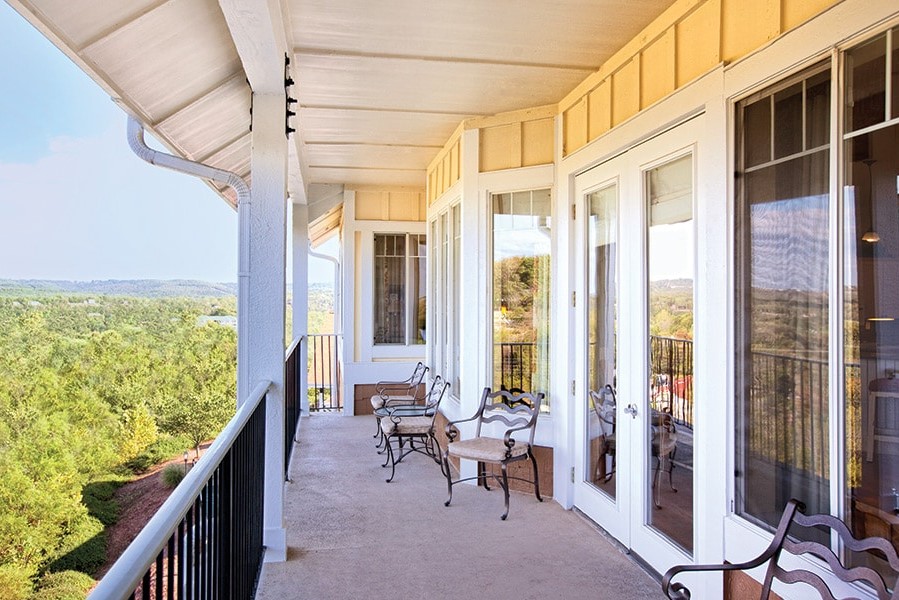 Club Wyndham Mountain Vista is a resort just minutes from the world-famous Branson attractions and outdoor activities. For the truly adventurous, the Runaway Mountain Coaster is just down the street! After a day of memorable adventures, take a load off at Mountain Vista. Enjoy the comforts of home in your villas, including full kitchens and living areas. Take a refreshing dip year-round in either the indoor or outdoor swimming pools and hot tubs when you stay at this Wyndham timeshare resort.
3. Carriage Place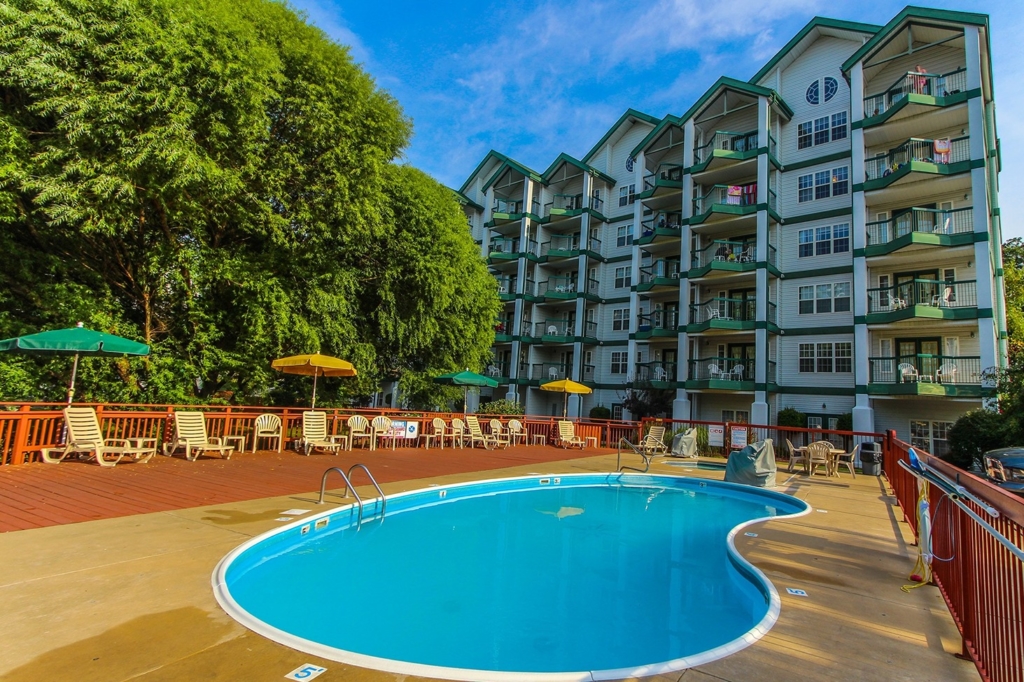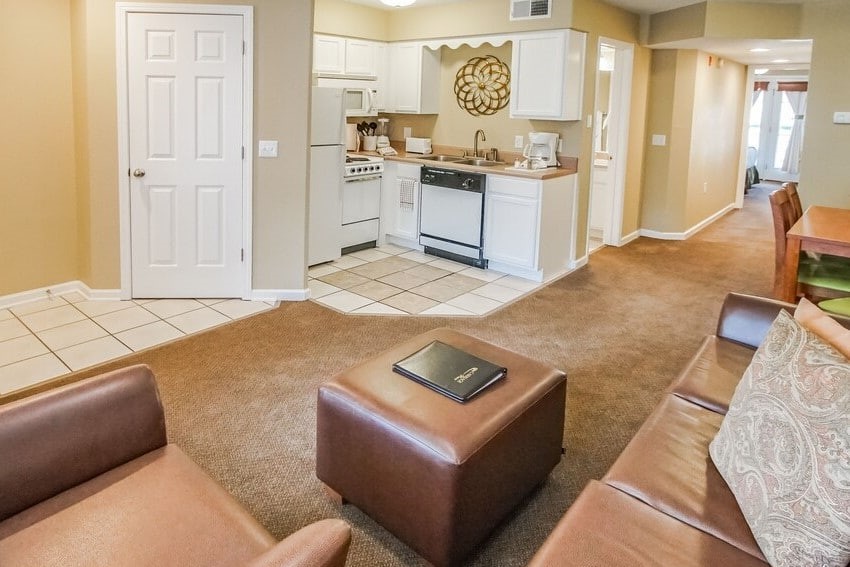 Carriage Place is a beautiful resort near the best attractions of Branson. It's right around the corner from the famous 76 Strip and just a short drive away from Silver Dollar City. Splash around in the resort's indoor and outdoor pools or play at the tennis courts and children's playground. In your room, you'll find the luxury of a full kitchen and in-unit laundry. Many restaurants are within walking distance, and Branson has many wonderful wineries, so adults can unwind after a long day of hustle and bustle.
4. Wilderness Club At Big Cedar, A Bluegreen Resort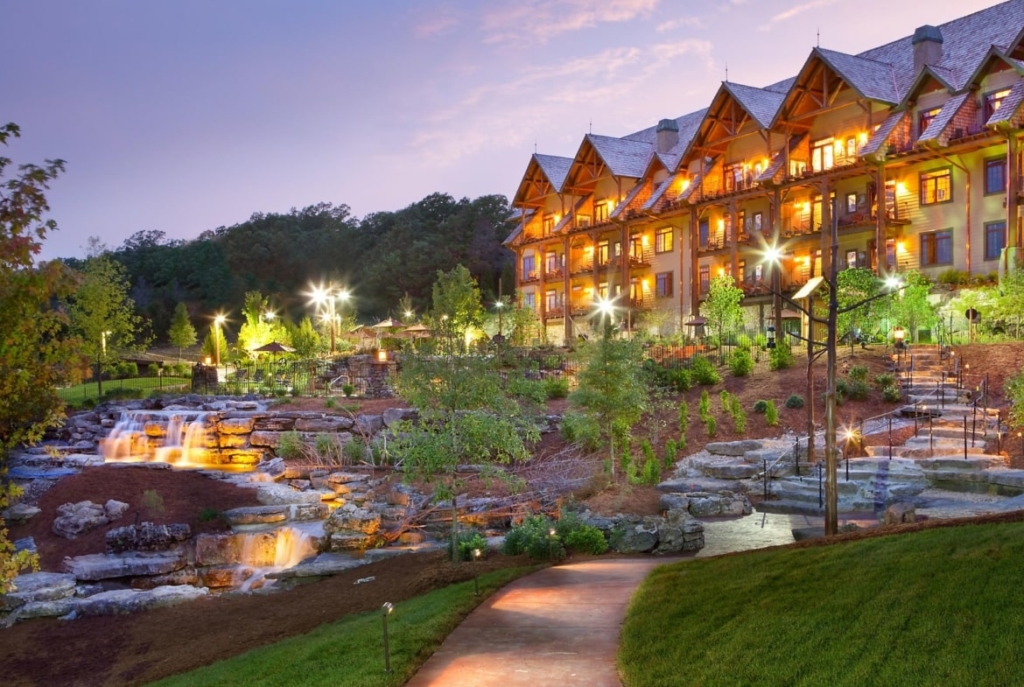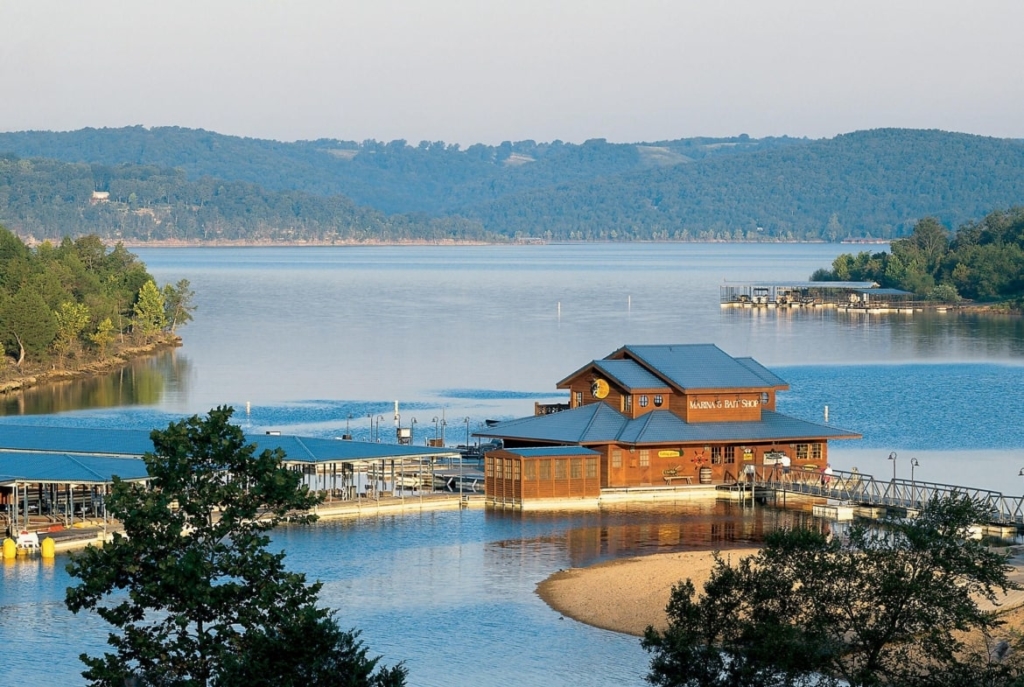 Wilderness Club At Big Cedar is a Bluegreen resort just ten miles south of Branson. The resort is in the heart of the Ozarks, an area known for beautiful views as well as plenty of wildlife. The mountain lodge architecture and rustic decor make for the perfect family-friendly retreat. Each villa has a gorgeous view. In addition, some even come with a cozy fireplace. The resort offers endless activities, for instance, a game room, a rock-climbing wall, and an 875-foot lazy river.
5. Stormy Point Village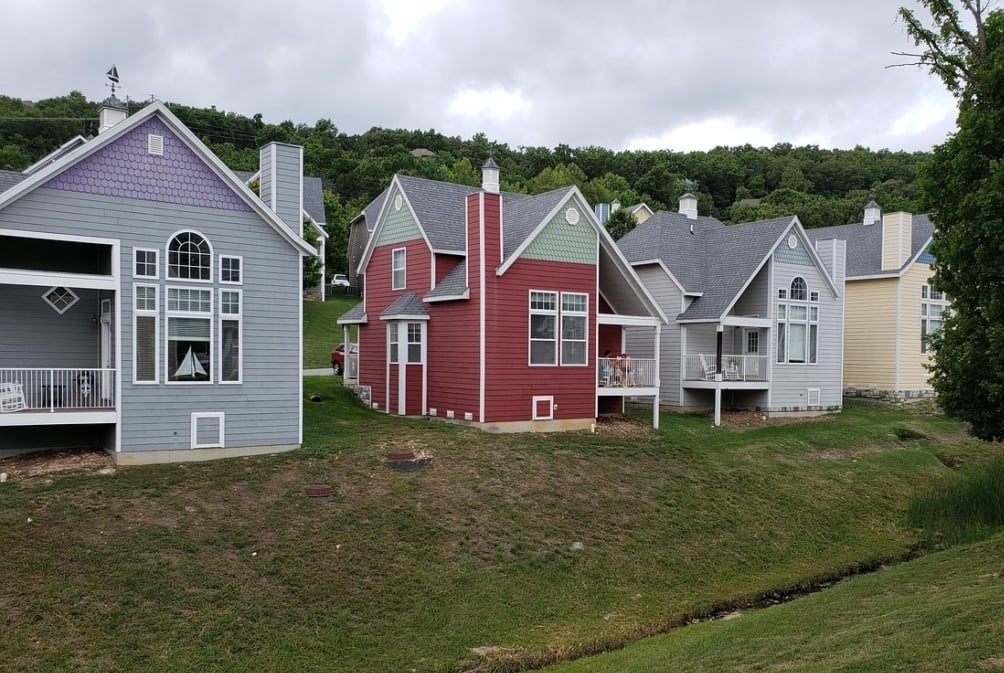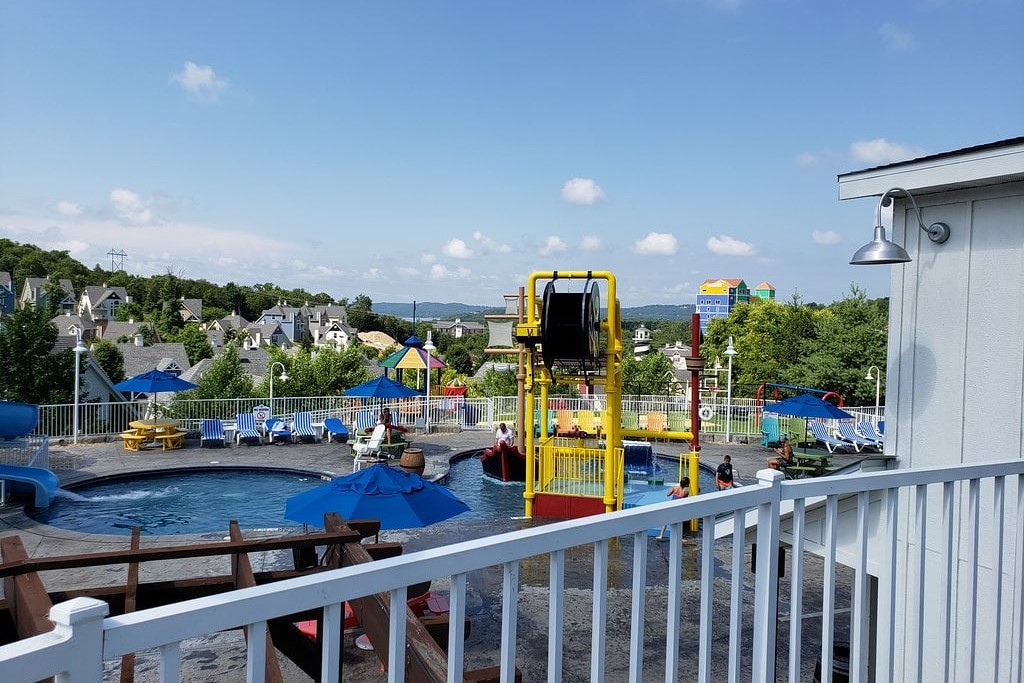 In the midst of the picturesque Ozark Mountains, Stormy Point Village is a charming fishing village with a classic yet contemporary ambiance. Among the aquatic activities available on the lake are boating, water skiing, swimming, and jet skiing. There are both indoor and outdoor swimming pools, as well as hot tubs that are convenient for all seasons. A fitness center and walking trails are also available on-site at this Branson Resort. Each spacious unit has a full kitchen and a private porch, as well as granite countertops and stainless steel appliances. Branson offers a variety of entertainment venues, nightlife, golf courses, restaurants, and shopping outlets.
6. Palace View By Spinnaker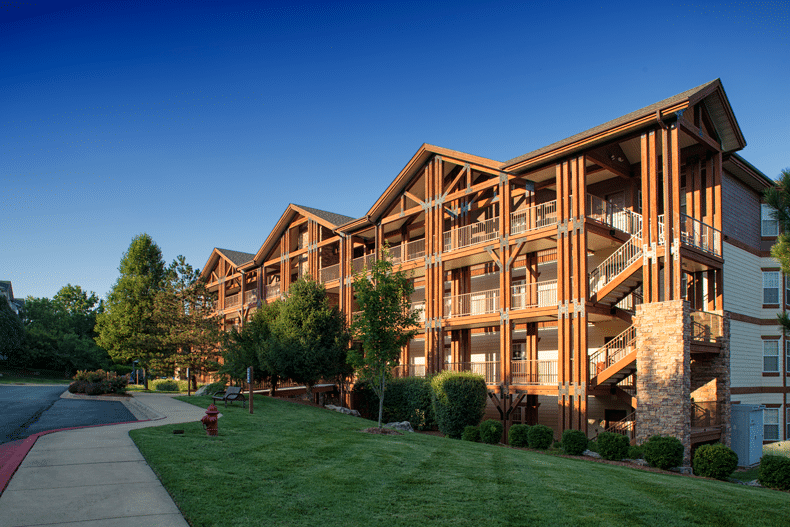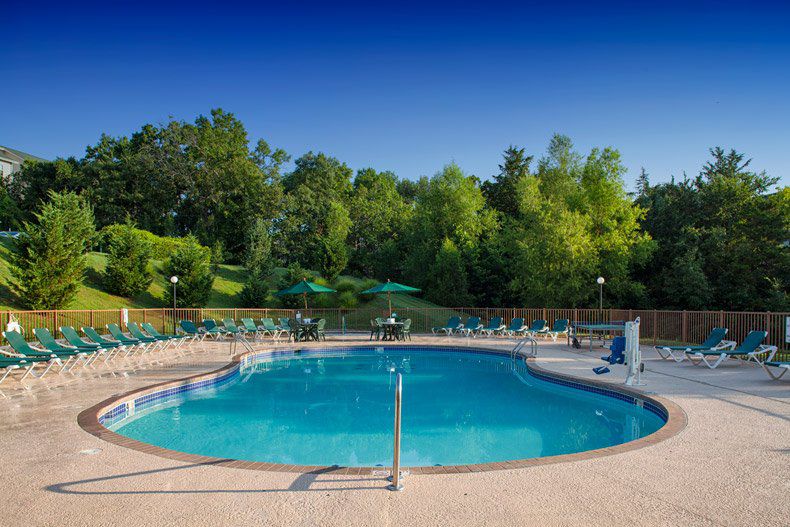 After a fun-filled day in Branson, Missouri, Palace View By Spinnaker is the perfect relaxing retreat! You will create unforgettable vacation memories in Branson, whether you visit a theme park or see a live show. There are full kitchens, laundry units, fireplaces, as well as spacious living areas at this RCI Gold Crown Resort to make you feel at home. As an added bonus, you'll find plenty of amenities on-site, including pools and an activity center, to keep you and your family entertained. In addition, you'll be in the perfect location to explore the area. With the nearby lake and the charming downtown area, there's something for everyone in Branson.
7. Westgate Branson Woods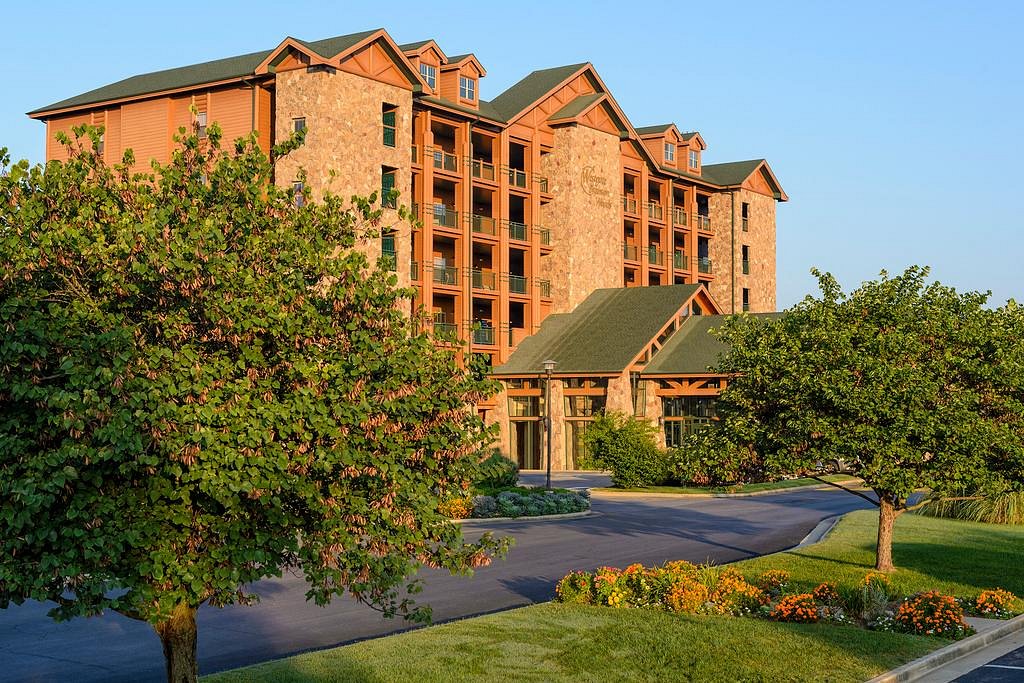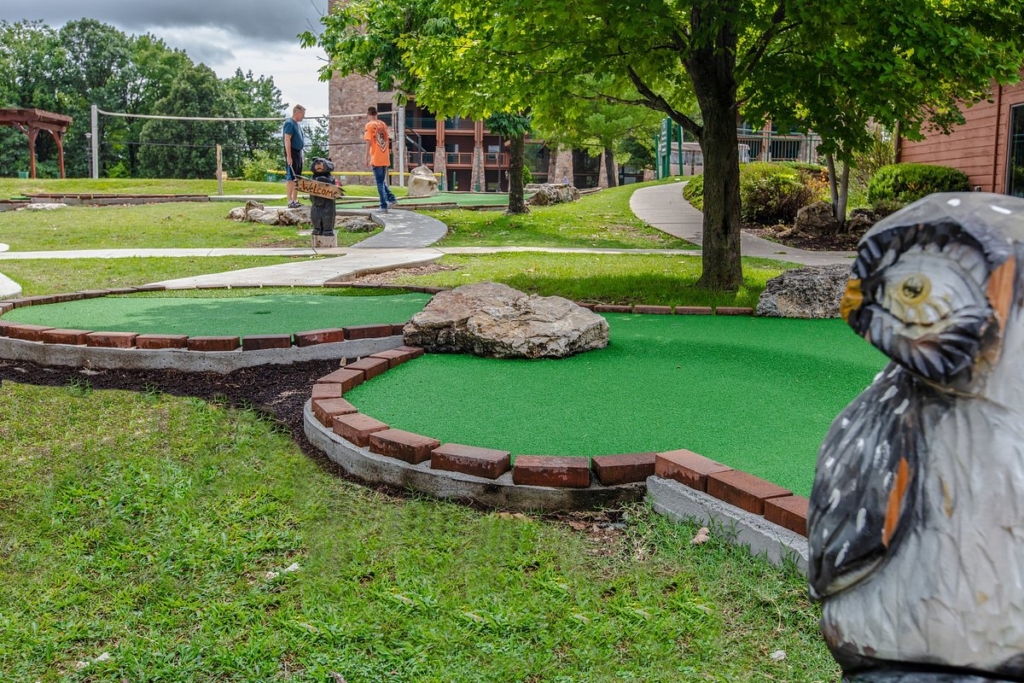 Westgate Branson Woods is a wilderness retreat that spans 140 acres. Enjoy a picnic by the on-site waterfall or stroll along the lush pathways with your loved one. Each cabin is fully equipped with a kitchen and laundry facilities. At nearby Silver Dollar City, the kids will love riding BuzzSaw Falls, one of the many great rides. There is nothing better than spending time with your family at this Gold Crown resort. Children's activities, exercise facilities, and an indoor/outdoor pool are just some of the amenities available at this Branson Resort. Additionally, many units at this Westgate resort come with an in-unit kitchen, a fireplace, a laundry room, and a whirlpool tub.
8. Holiday Hills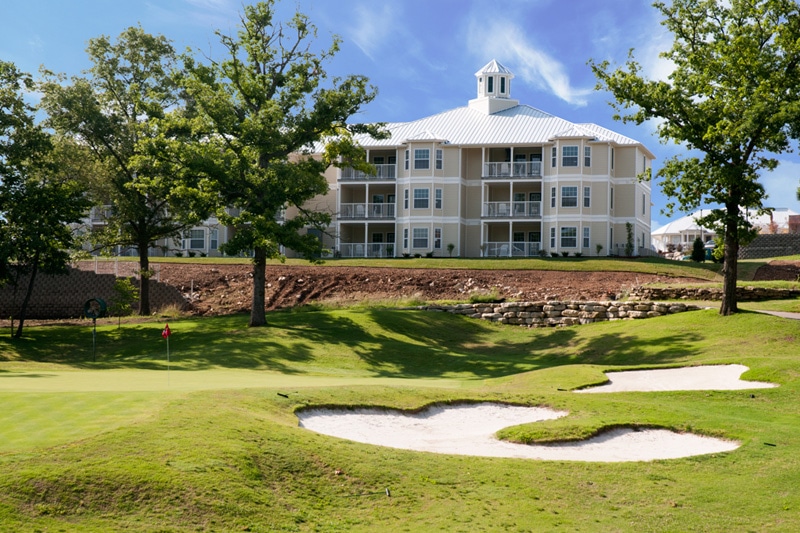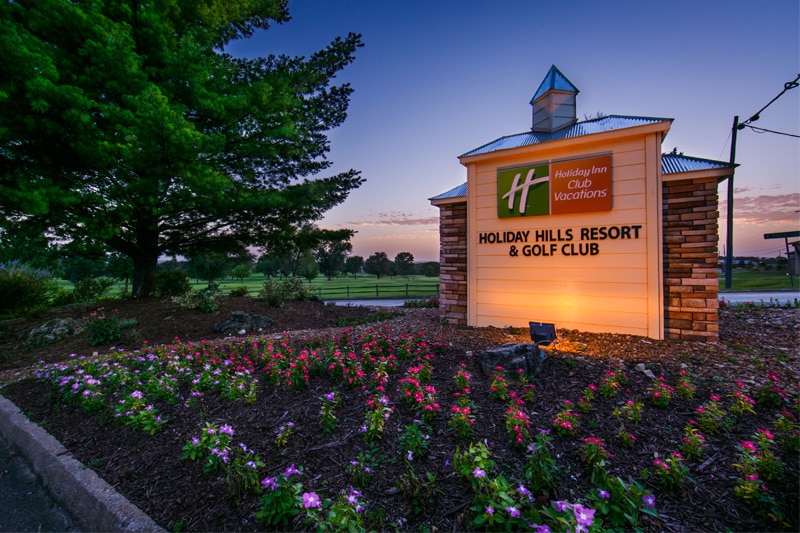 In the majestic Ozark Mountains, this Holiday Inn Club Vacations resort offers great golf and tennis facilities. In just a few minutes, you can enjoy sport fishing or power boating on a nearby lake. Discover great music venues in 'Little Nashville' and a magical theme park journey into the past at Silver Dollar City. Aside from in-unit kitchens, there are tennis courts, hot tubs, pools, and restaurants at Holiday Hills. The peaceful resort also offers a catch-and-release pond and a video arcade for kids to enjoy. The resort features a championship golf course and mini-movie theater, so guests of all ages can find something to entertain them.
Buy a Timeshare at the Best Branson Resorts
In short, Branson is a wonderful vacation destination. If you want to begin vacation ownership at a Branson resort but don't know where to begin, contact us at 1 (800) 410-8326. Our team consists of Licensed Real Estate Agents, so their expertise can help you save money by buying a timeshare resale. Above all, we'd love to get you the best deal on a Branson timeshare.
Sell a Branson Resorts Timeshare
We understand sometimes life circumstances change, so it might be time to sell your timeshare and move on from vacation ownership.