Everyone has their preference on what type of vacation they want to take. Some people love the fast-paced city vacations others like a more rustic experience in the mountains. So for those of you who love all things beach vacations have to offer, keep reading. We narrowed down our ten best beach timeshares for ocean side vacations.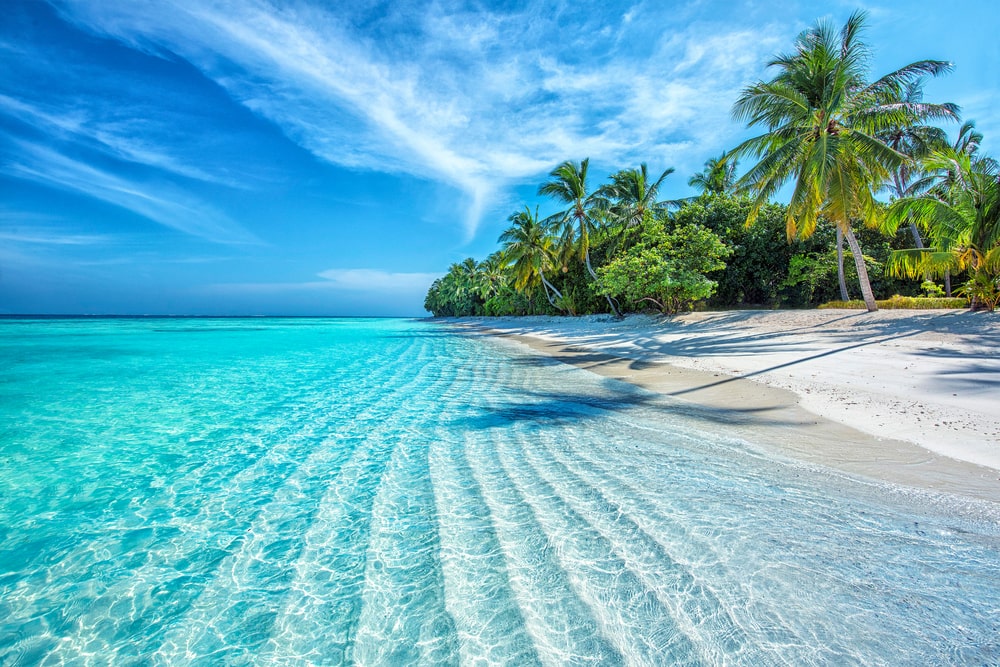 Best Beach Timeshares
1. Margaritaville Vacation Club By Wyndham St. Thomas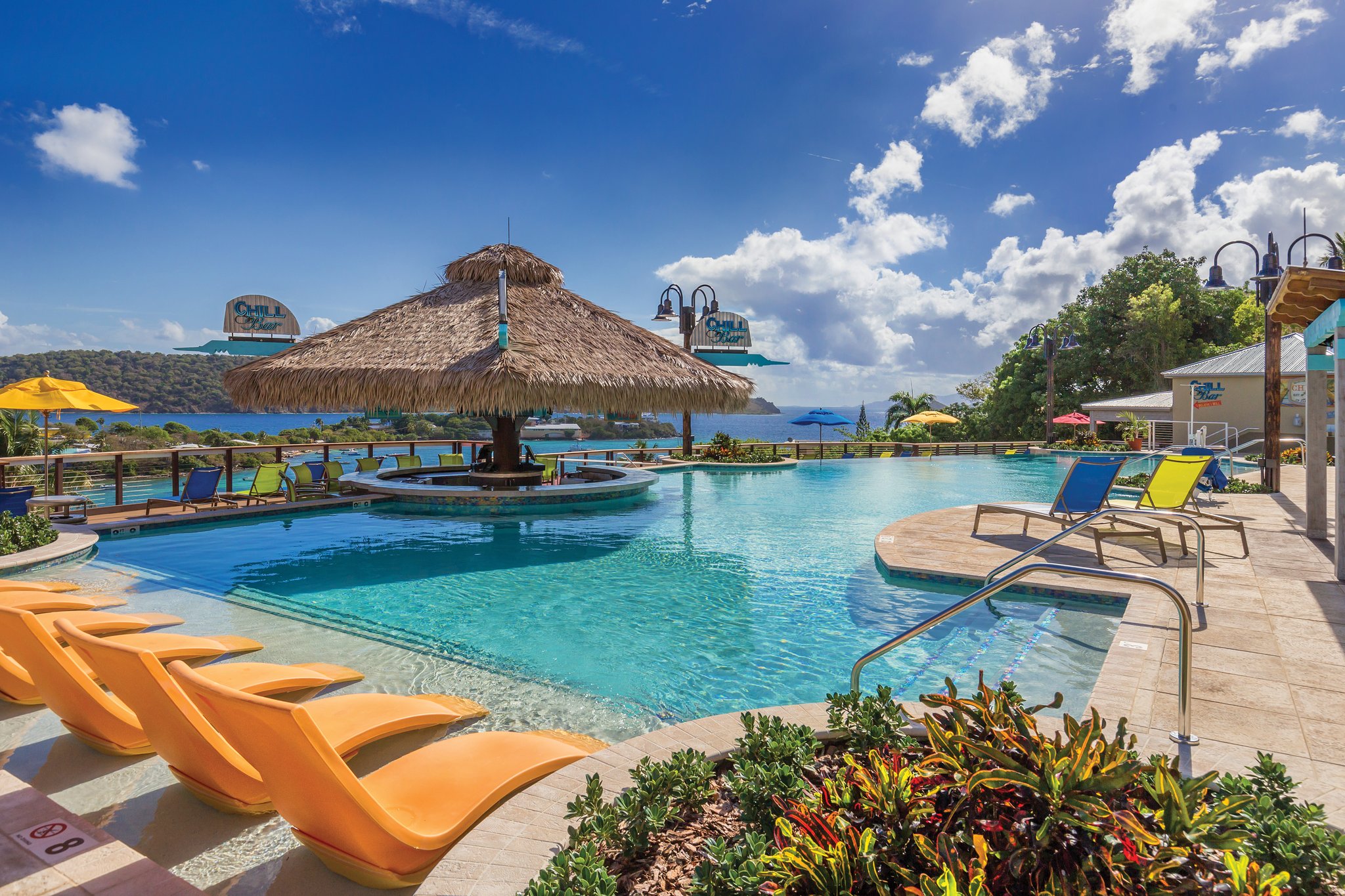 Guests at Margaritaville Vacation Club by Wyndham St. Thomas are surrounded by the beautiful white-sand beaches and clear Caribbean Sea waters. Inspired by the lyrics and lifestyle of Jimmy Buffett's Margaritaville, this Wyndham resort provides the best amenities for your next vacation. This unique resort features studio, one, two and three-bedroom suites, each with clean lines and custom millwork. Other amenities include a fully equipped kitchen featuring a bar area complete with Frozen Concoction Maker and all units have a relaxing outdoor seating area.
2. Hilton Grand Vacations Club At Anderson Ocean Club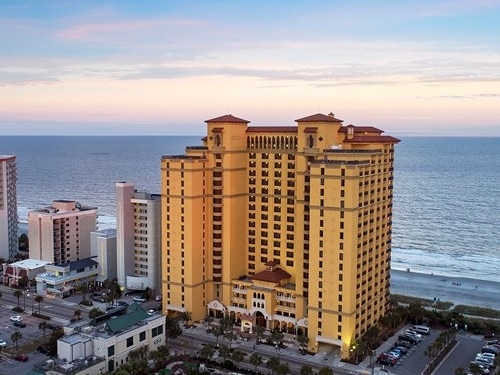 Hilton Grand Vacations Club at Anderson Ocean Club is a great South Carolina resort for the whole family. The resort offers lots of oceanfront fun, including two pools, a lazy river, a sundeck and a bar. The resort has a range of timeshare suites, from studios to three-bedroom villas. These suites have full kitchens and balconies with views of the 60-mile stretch of stunning beaches. The resort is just minutes from Myrtle Beach's amazing boardwalk, shopping, dining, attractions and golf courses. Hilton Grand Vacations Club at Anderson Ocean Club is one of the top Hilton Grand Vacations Resorts.
3. Marriott's Surfwatch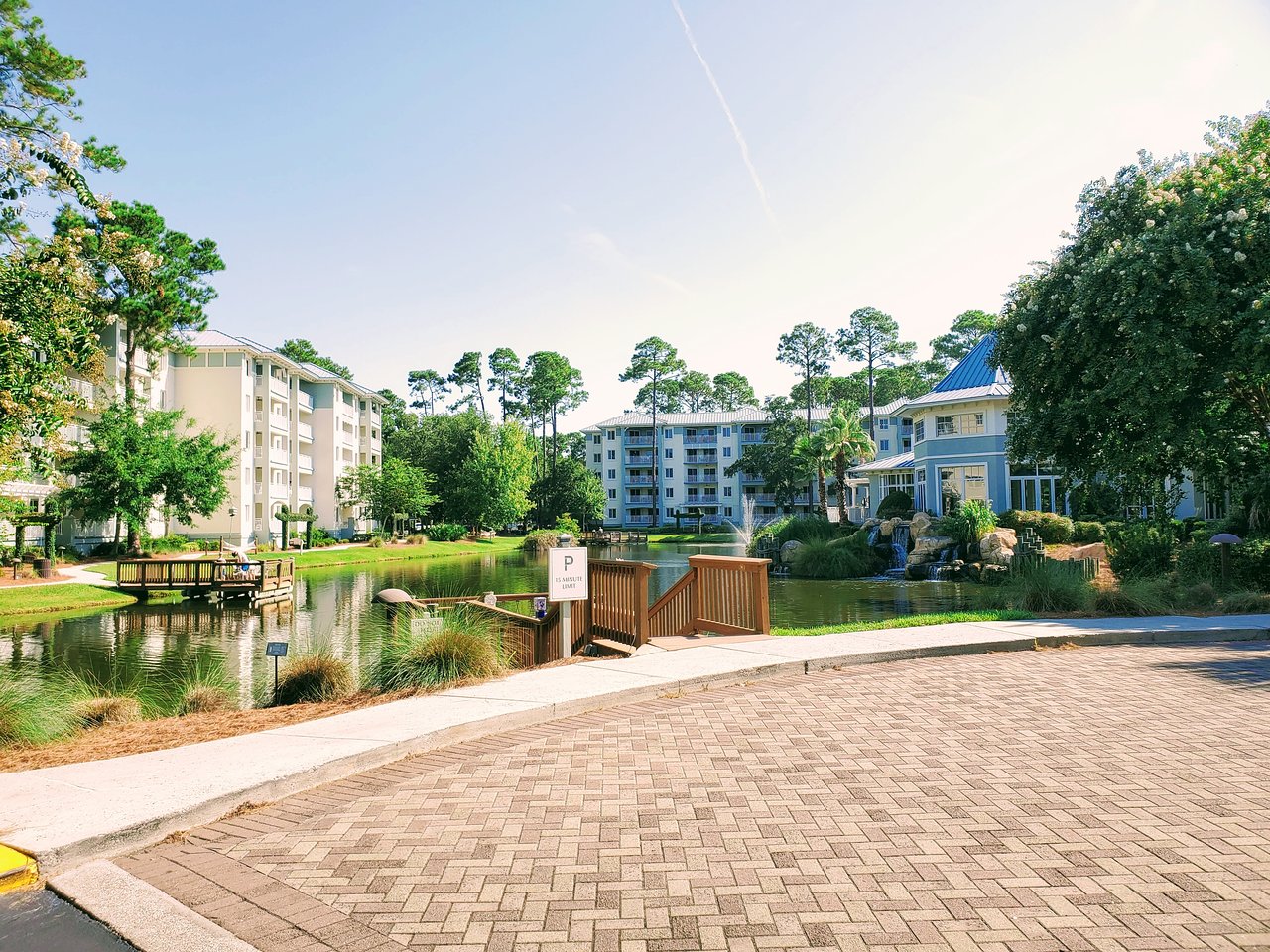 For those looking for a truly peaceful vacation lounging in the sand, Marriott's Surfwatch is the beach timeshare for you. Hilton Head, South Carolina, is known for its world-class golf courses, recreational opportunities, southern hospitality as well as incredible beaches. Their spacious two and three-bedroom villa rentals feature separate living and dining areas, a fully equipped kitchen, a main bedroom washer and dryer and a balcony. Marriott Vacation Club is one of the top vacation clubs in the timeshare industry, and this resort upholds its hospitality standards.
4. Hyatt Beach House Resort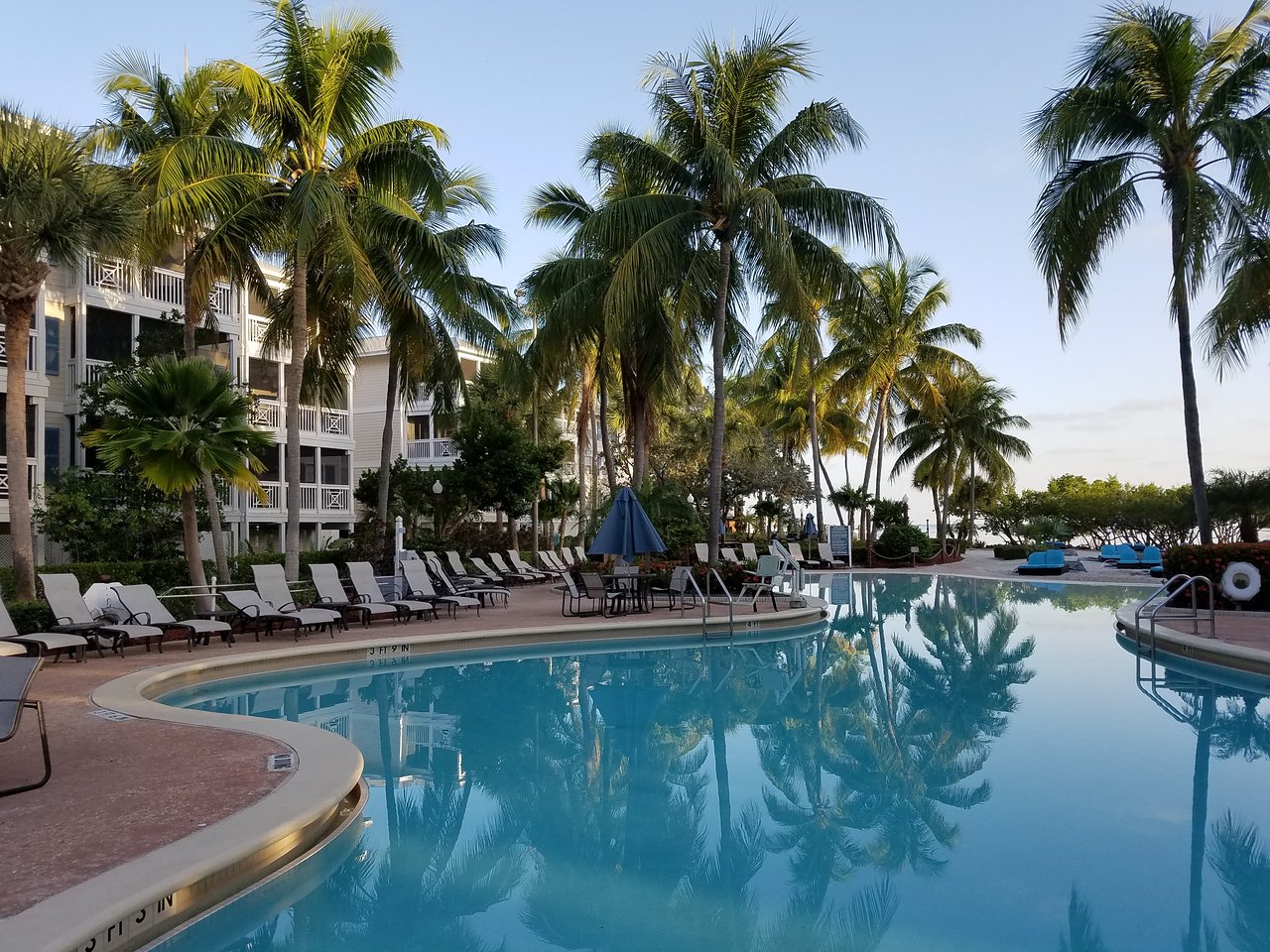 Overlooking the beautiful blue waters of the Gulf of Mexico, Hyatt Beach House Resort is located in Florida's most famous beach town, Key West. Not to mention, there's also a private beach and channel with direct access to the Atlantic. The Beach House offers privacy, comfort as well as serenity with its cozy environment. In addition, on-site amenities include child care, a pool, in-unit kitchens and video rentals. Golf, boating, fishing, snorkeling and many places to explore are all nearby. It is no surprise that this Hyatt Residence Club resort is one of the best beach timeshares.
5. Divi Village Golf and Beach Resort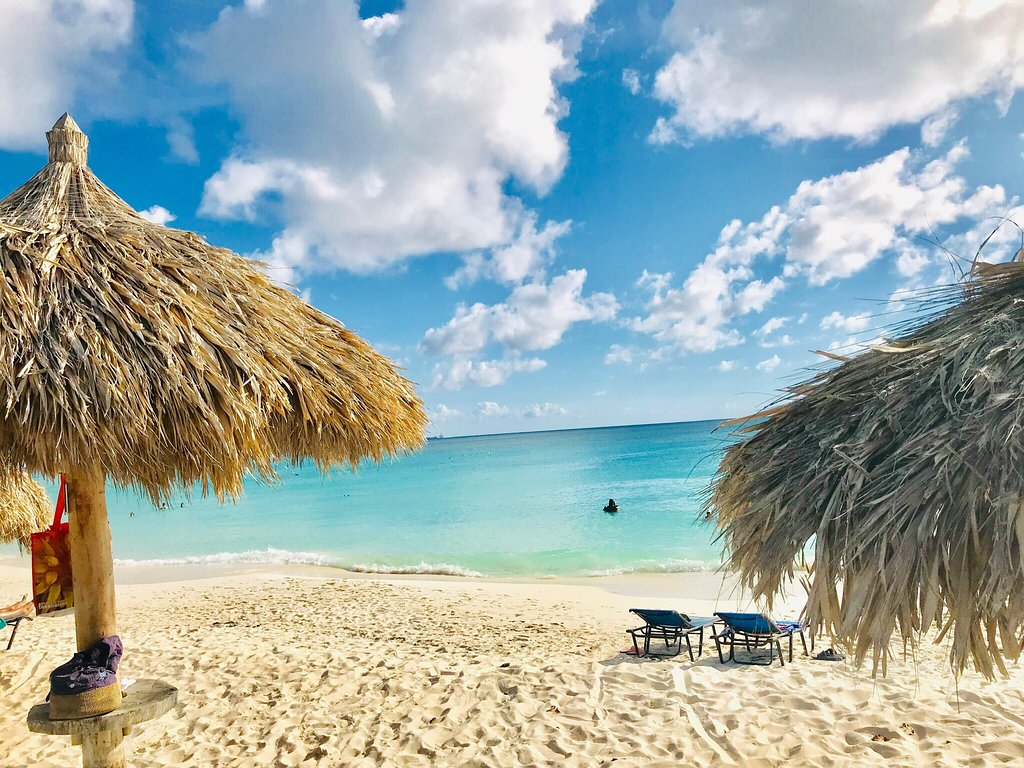 Unwind on the serene beaches of Oranjestad, Aruba at Divi Village Golf and Beach Resort. This all-inclusive resort has so much to offer for the whole family. Enjoy great food at one of the three restaurants on-site. Visit the swim-up bar or one of three bars or two poolside bars. They offer stunning suites and villas with plenty of space to wind down after a day on the beach. Every unit includes a full kitchen, air conditioning, modern bathrooms, private balconies as well as patios. This Aruba timeshare can help you decide the best time to visit Aruba year after year.
6. Wyndham Clearwater Beach Resort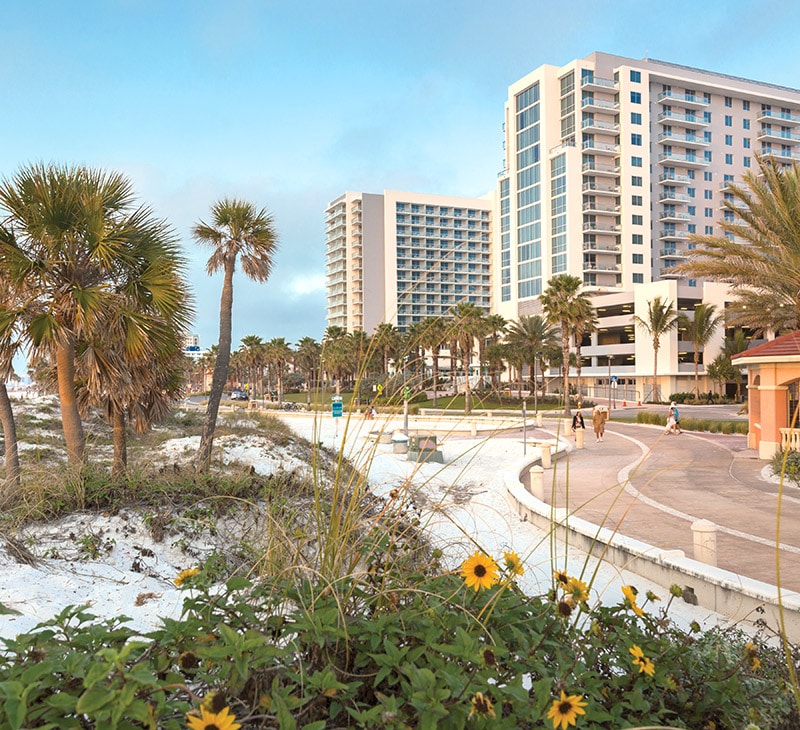 Wyndham Clearwater Beach Resort is one of the best Wyndham resorts in Florida. This resort is fully equipped with amenities, including a business center, spa, fitness center, poolside bar and grill. Clearwater Beach has been named the top beach in America several times and has also been listed as one of the top ten beaches in the world. So, this resort's location makes it one of the best beach timeshares. Not to mention, in your suite, you'll find a washer and dryer, a kitchen, a spacious living area, comfortable beds as well as a private balcony. 
7. Marriott's Phuket Beach Club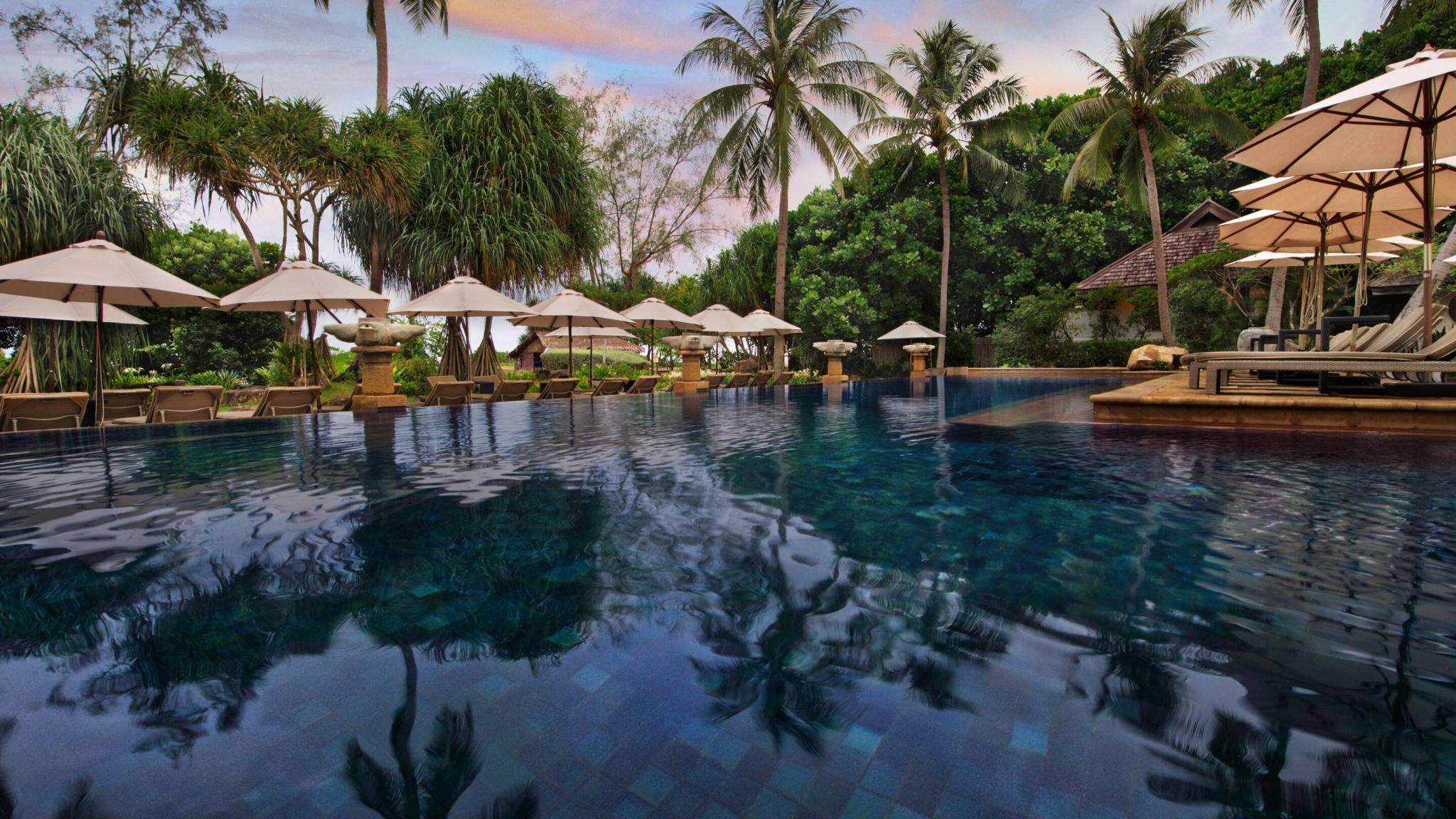 Visit Thailand's lush greenery and immaculate beaches when you are a guest at Marriott's Phuket Beach Club. This world-class resort shares amenities with the JW Marriott Phuket Resort and Spa and is one of the top Marriott beach resorts. This beach timeshare sits on the shores of the longest beach in Phuket, Mai Khao. In addition, guests will love the resort's pools, restaurants, fitness center, beachfront bar, tennis courts and spacious villas. Located minutes away from the island's most noteworthy attractions, you can explore Thailand and all it has to offer.
8. Costa Linda Beach Resort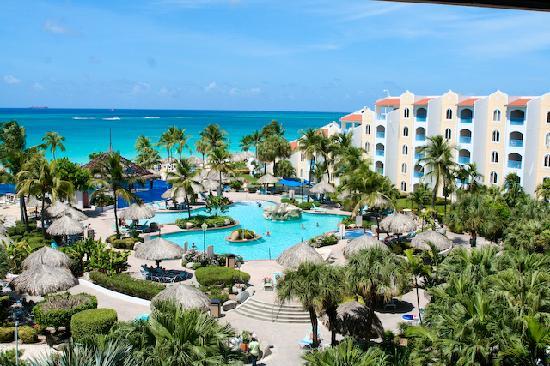 Costa Linda Beach Resort welcomes you to the island of Aruba with comfortable suites and contemporary style. Suites range from two to three-bedroom, each with fully-equipped kitchens, spacious living room areas, and private balconies with an ocean view. You and your whole family will enjoy your private hot tub, gated terrace, and even your garden with a built-in gas grill. In addition, amenities include direct beach access, children's activities, exercise facilities, grocery, salon, restaurant, pools, tennis, and hot tubs. As a result, this resort received the TripAdvisor Certificate of Excellence Reward for five years in a row.
9. Hyatt Highlands Inn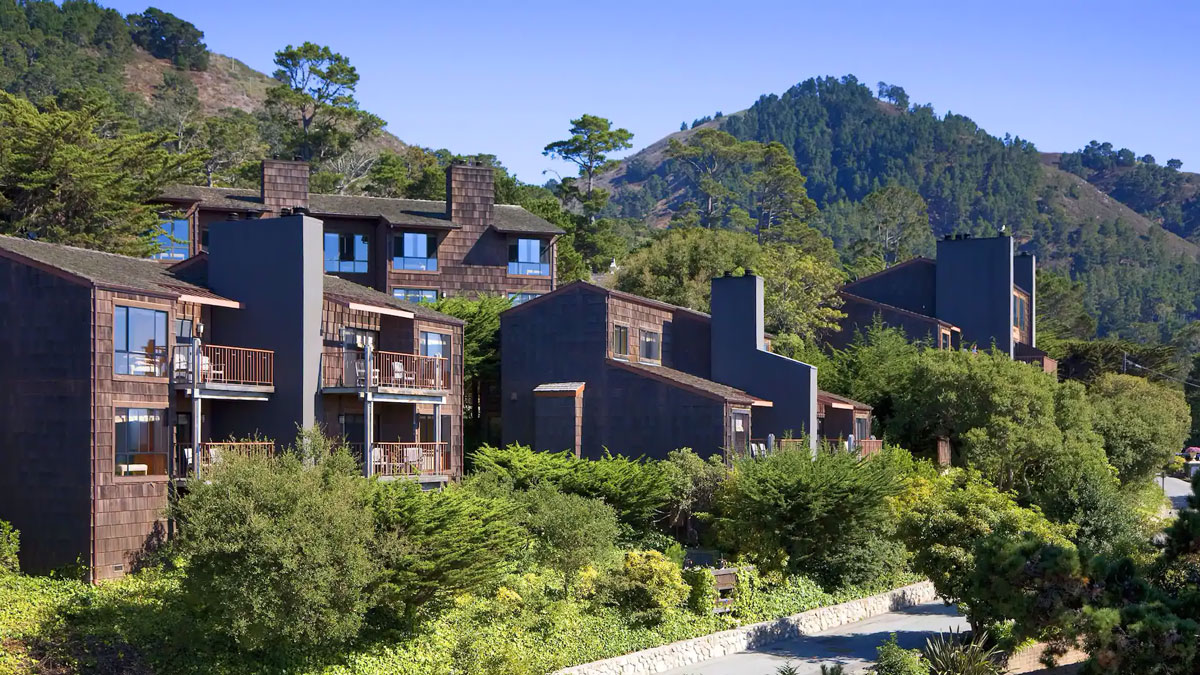 Hyatt Highlands Inn is located in Carmel and is one of the best timeshares in California. This historic resort has been a landmark on the Monterey Peninsula since the early 1900s. The property has been refurbished, and now provides incredible luxury as well as an atmosphere of tradition and elegance. Not to mention, amenities include exercise facilities, an outdoor pool, award-winning restaurants and a spa. In addition, this resort is just a short drive away from one of the top golf courses in the U.S., Pebble Beach Golf Links. Relaxing will be easy with the laid-back California vibe and luxurious villas.
10. Marriott's Frenchman's Cove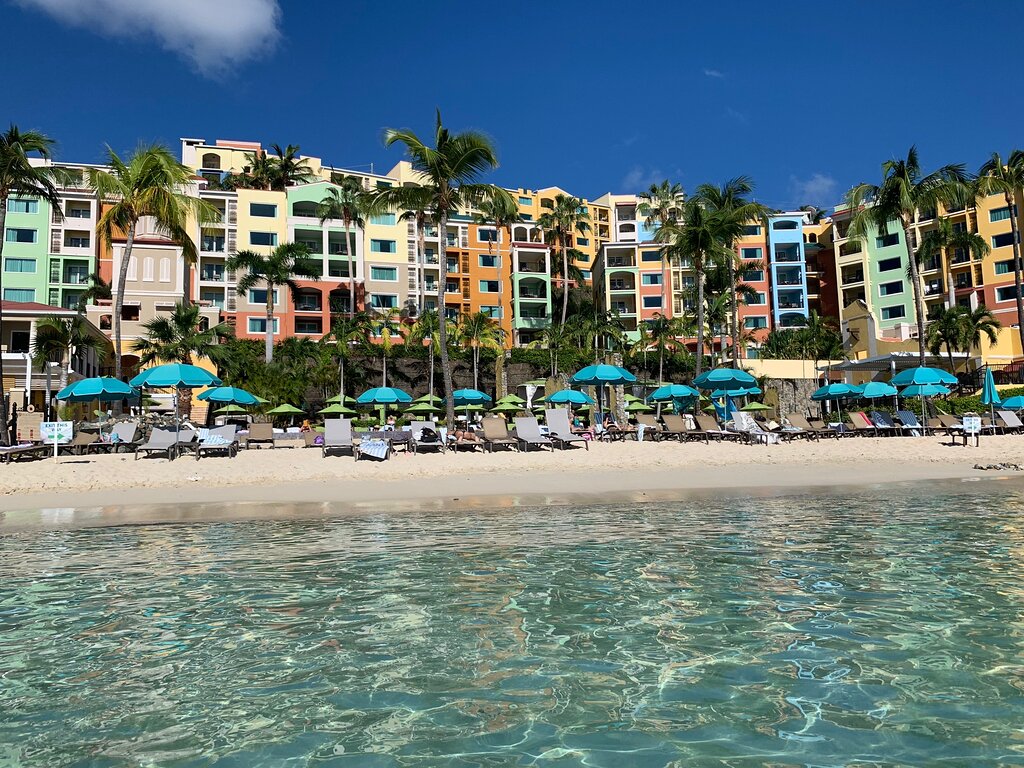 Book a flight to St. Thomas and enjoy the incredible amenities Marriott's Frenchman's Cove has to offer. This stunning resort is built above a secluded beach overlooking Pacquereau Bay and the St. Thomas Harbor. On-site amenities will include a beachfront pool, children's pool, hot tub, restaurant and children's activity center. This resort is super family-friendly which ensures a vacation full of incredible memories. Each air-conditioned villa will feature a balcony, satellite TVs, a washer/dryer as well as a full kitchen. Nearby, enjoy golfing, shopping, dining, and reveling in Caribbean culture.
Recap: Best Beach Timeshares
Ready to find your dream beach timeshare? If so, browse our timeshares for sale. We have timeshares in all corners of the world. It is easy to contact our real estate agents today via email at [email protected] or call us at 1-800-410-8326.