With Spring in full swing, there's no better time to plan a trip to the beach. Whether it's for Spring or Summer, there are few things better than soaking up some sun or catching a wave. If you're hoping to plan a beach vacation this year, you can't go wrong with Myrtle Beach. From its iconic boardwalk to the many attractions nearby, there are tons to enjoy in the Grand Strand. When it comes to planning a vacation, there's a lot you'll need to consider. Transportation, travel dates, plane tickets, and of course, where to stay are all important. Fortunately, we're here to help! If you're looking for a place to stay, then Wyndham North Myrtle Beach is a fantastic option. Read on to learn more about what makes this Wyndham resort a stellar home away from home.
Amenities at Wyndham North Myrtle Beach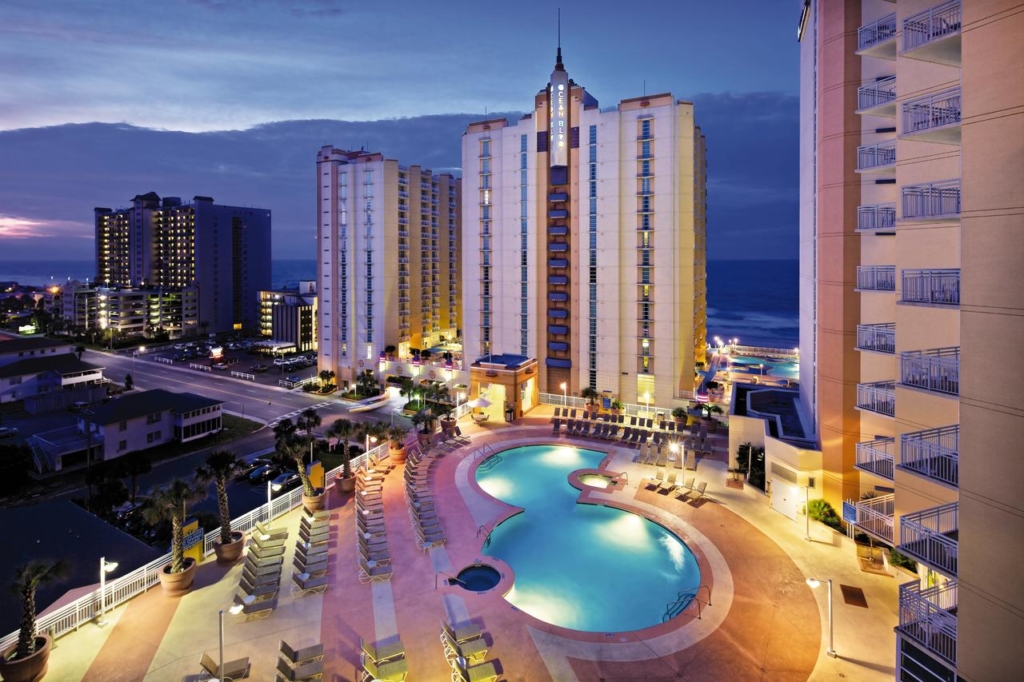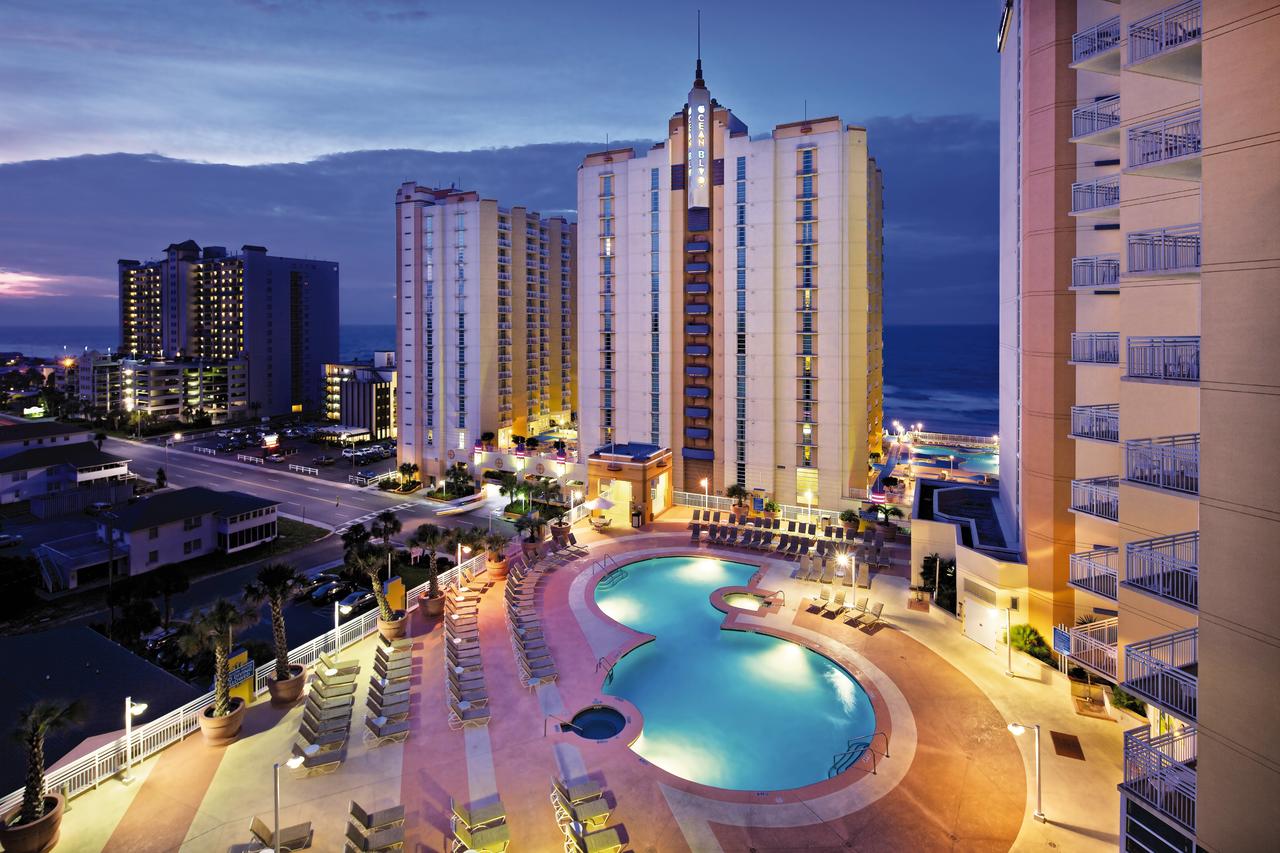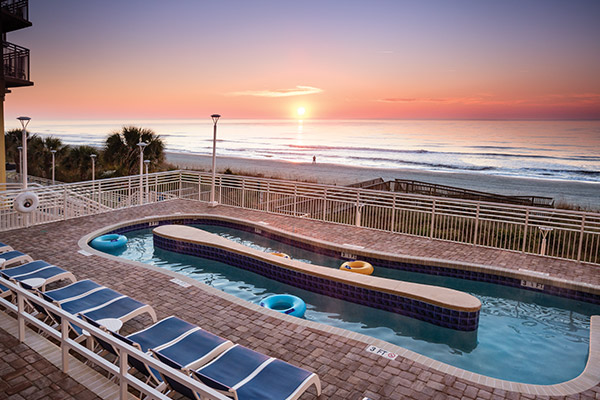 While your priority on vacation is probably going to be exploring the beach, there's plenty to enjoy at Wyndham North Myrtle Beach, also known as Club Wyndham Ocean Boulevard. Amenities include an activities center and fitness center, so you'll be able to stay active even on vacation. If you'd like to relax in the water without having to hit the beach, check out the resort's pools. There are two indoor and three outdoor pools, alongside a children's pool. The resort also features a lazy river you can relax in, as well as eight hot tubs. When you're ready for a break from the sun, check out the game room filled with arcade games. For a quick bite to eat, swing by Sea Breeze Cafe and Bar. This on-site restaurant has an extensive selection of drinks alongside classic American fare for a comfy, convenient meal.
Accommodations at Wyndham North Myrtle Beach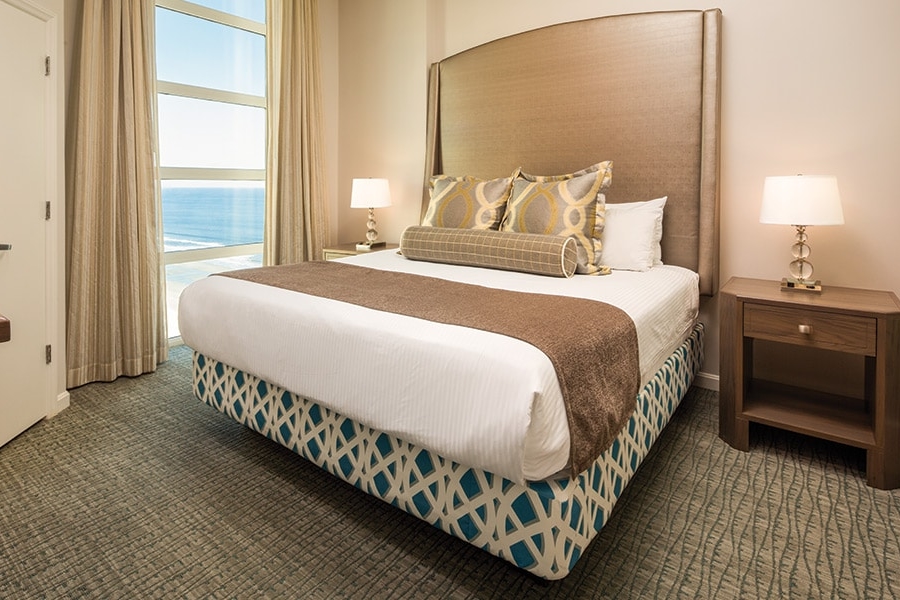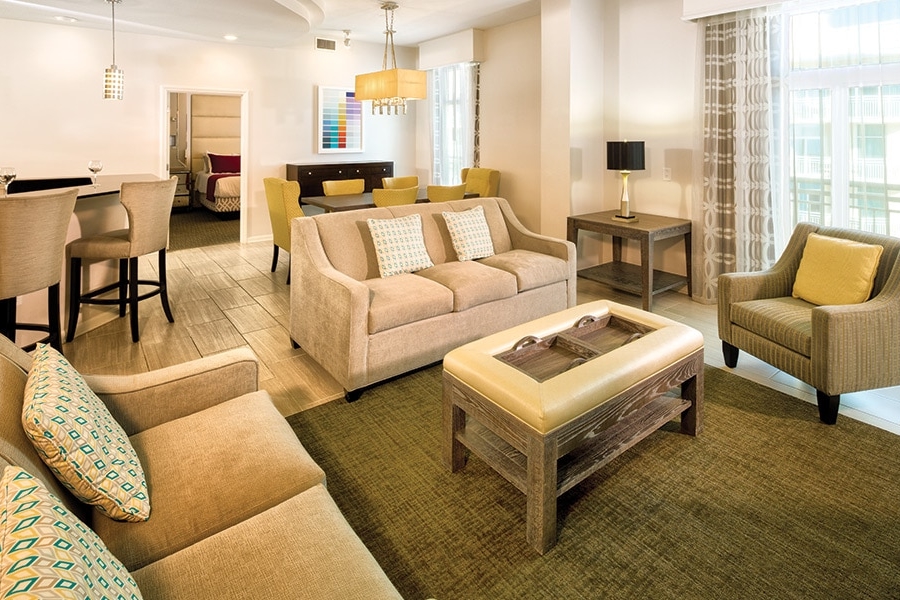 When you return to your suite after a busy day on the beach, you'll be greeted by some of the comfiest accommodations in North Carolina. Wyndham North Myrtle Beach features one, two, three, and four-bedroom suites. First, the one-bedroom suites have a king-sized bed and queen sleeper sofa to accommodate four guests. Next, the two-bedroom suites offer a king-sized bed, two double beds, and a queen sleeper sofa. Overall, these suites can accommodate up to eight guests. The three-bedroom suites offer two king-sized beds alongside everything found in the two-bedroom suites. As a result, the max occupancy here goes up to ten guests. Finally, the four-bedroom suites boast two king-sized beds, four double beds, and a queen sleeper sofa. This massive suite can accommodate a whopping 12 guests. Many of these suites offer guests a beautiful view of the Atlantic Ocean right from their balcony.
Learn more: 4 Reasons Why You Should Buy a Wyndham Timeshare!
Things to Do Near Wyndham North Myrtle Beach
Visit Myrtle Beach Boardwalk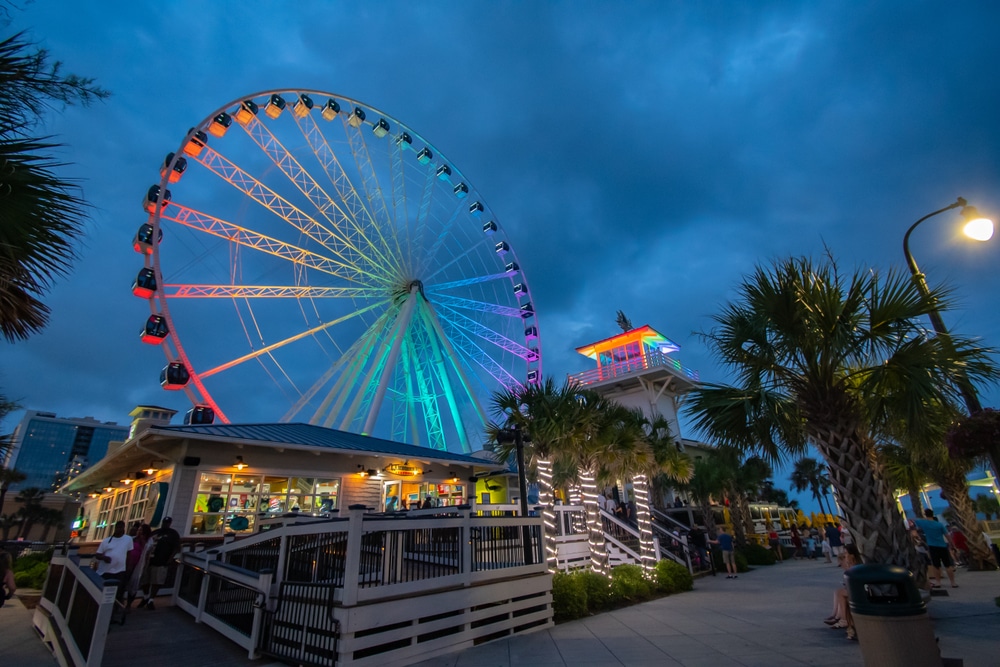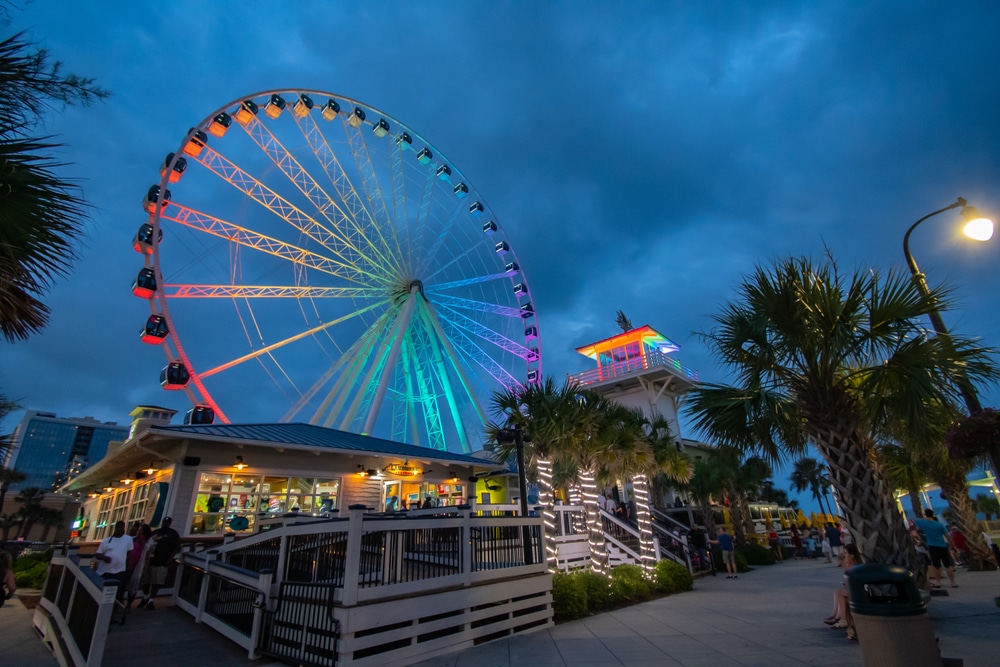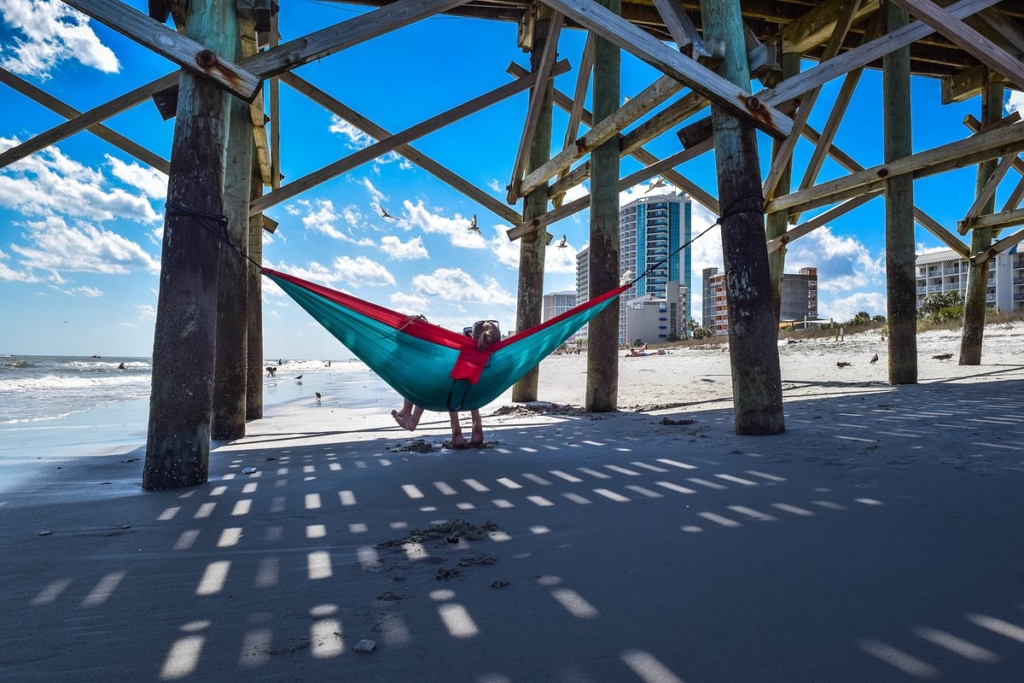 If you're visiting Myrtle Beach, then you have to check out the boardwalk. Fortunately, this iconic part of the Grand Strand is only a short drive away from Wyndham North Myrtle Beach. Some of the biggest attractions there are the many Ripley's buildings. The Believe-it-or-Not Odditorium features several wacky exhibits collected by world traveler Robert Ripley. From shrunken heads to an authentic vampire killing kit, there's plenty of quirky fun for curious minds of all ages. Ripley's also has an aquarium and 5D moving theater for even more entertainment. For something a little more fast-paced, check out the boardwalk's thrill rides. Perhaps the most popular of these rides is the Slingshot. Locked into a two-seater compartment, riders are launched into the air at over 100 miles per hour. The ride takes guests 300 feet off the ground at its apex before sending them back to Earth.
Check Out Broadway at the Beach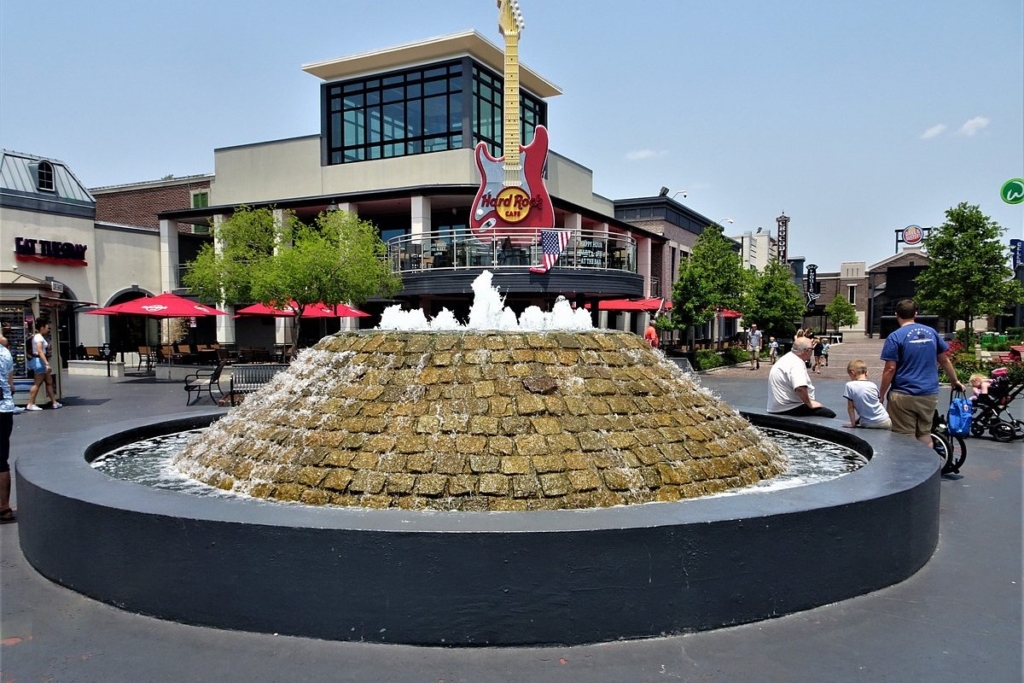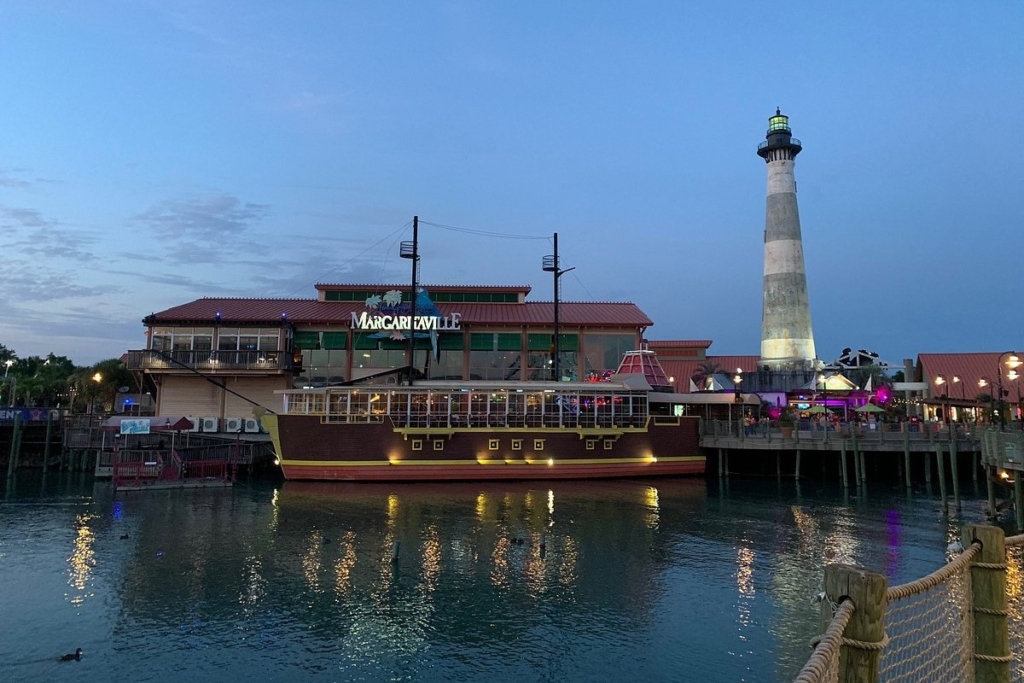 One of the most popular tourist attractions in Myrtle Beach is Broadway at the Beach. This corner of the city is a hub for both shopping and entertainment, so there's plenty to do. There are over 70 shops here, from unique local businesses to worldwide brands. You'll also find escape rooms, a water park, and a state-of-the-art live entertainment venue. It's that venue that serves as the premier stage for live entertainment in the Grand Strand: the Broadway Theater. Shows vary based on the season, which means every time you visit Wyndham North Myrtle Beach, you'll have a chance to see something new. Broadway at the Beach even has a zipline course that travels 1,000 feet between towers and suspends participants 50 feet above the water. It's safe to say that with this much to enjoy, there's something on Broadway at the Beach for everyone.
Learn more: Things to Do in Myrtle Beach: the Beach and Beyond!
Dining Near Wyndham North Myrtle Beach
Pier 14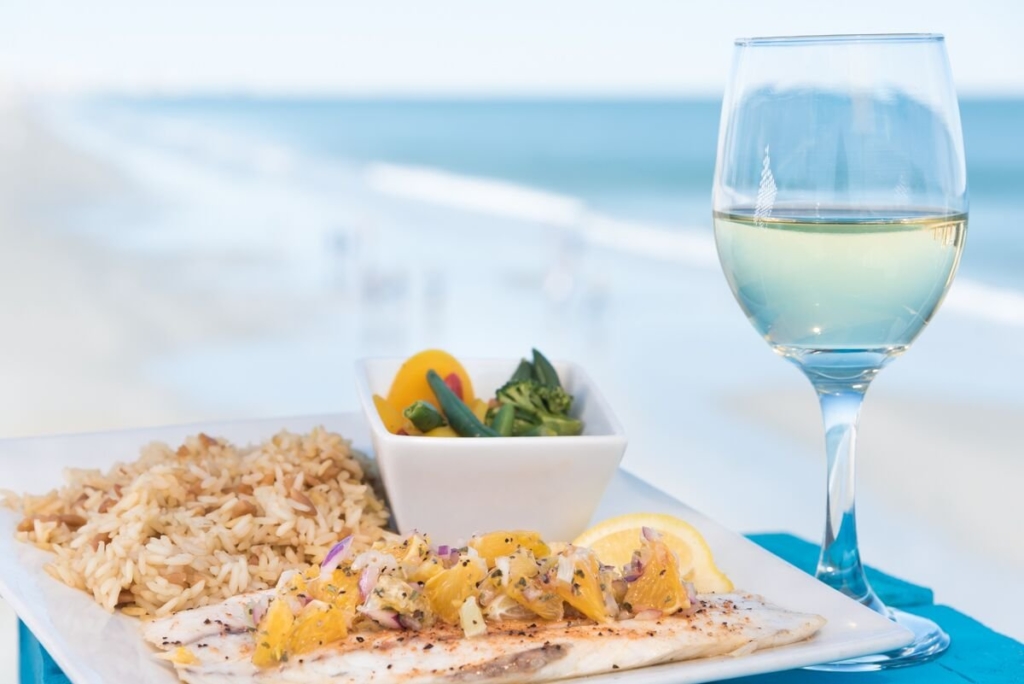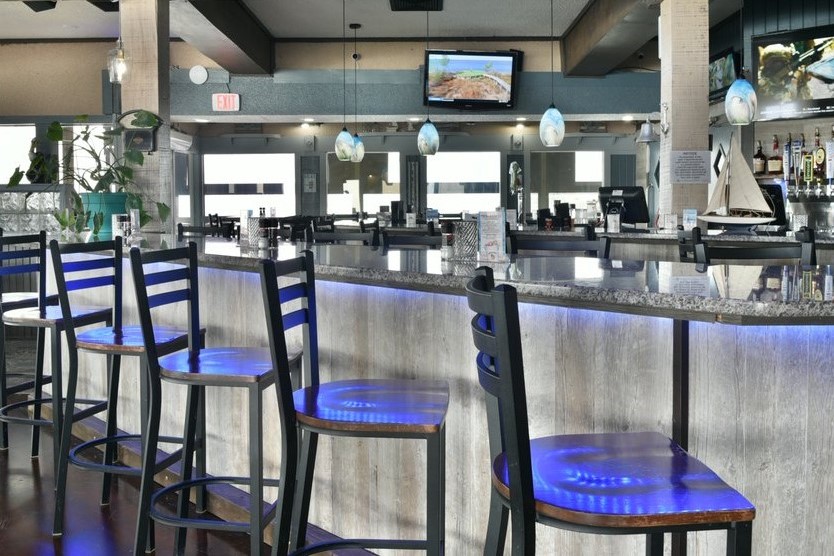 If you want something more out of your dining experience, you can't go wrong with Pier 14. This pier is not only a full-service restaurant, it's also a beloved fishing spot! The pier offers fishing passes, live bait, and a tackle shop to assist you with all your fishing needs. Located over the ocean, the pier offers a view as good as its meals. Variety is this restaurant's greatest strength. Jumbo cheese ravioli and juicy cheeseburgers share space with crab legs and a grouper filet. There are options for every type of taste bud at Pier 14, so anyone can enjoy a meal after a relaxing day of fishing. Overall, this is a great place to end your day before returning to Wyndham North Myrtle Beach.
Art Burger Sushi Bar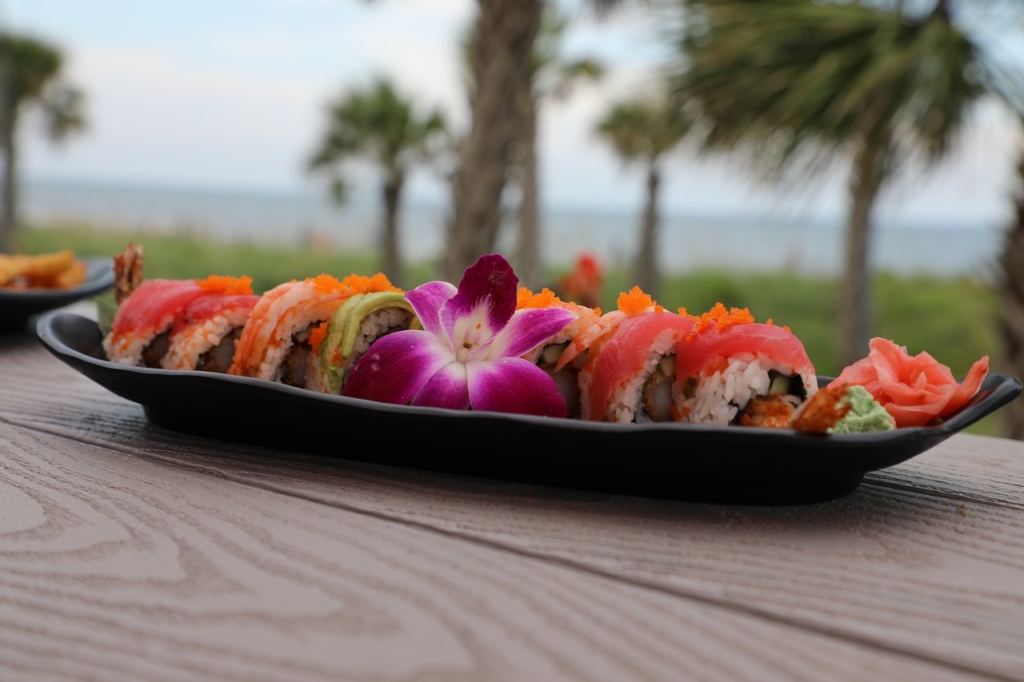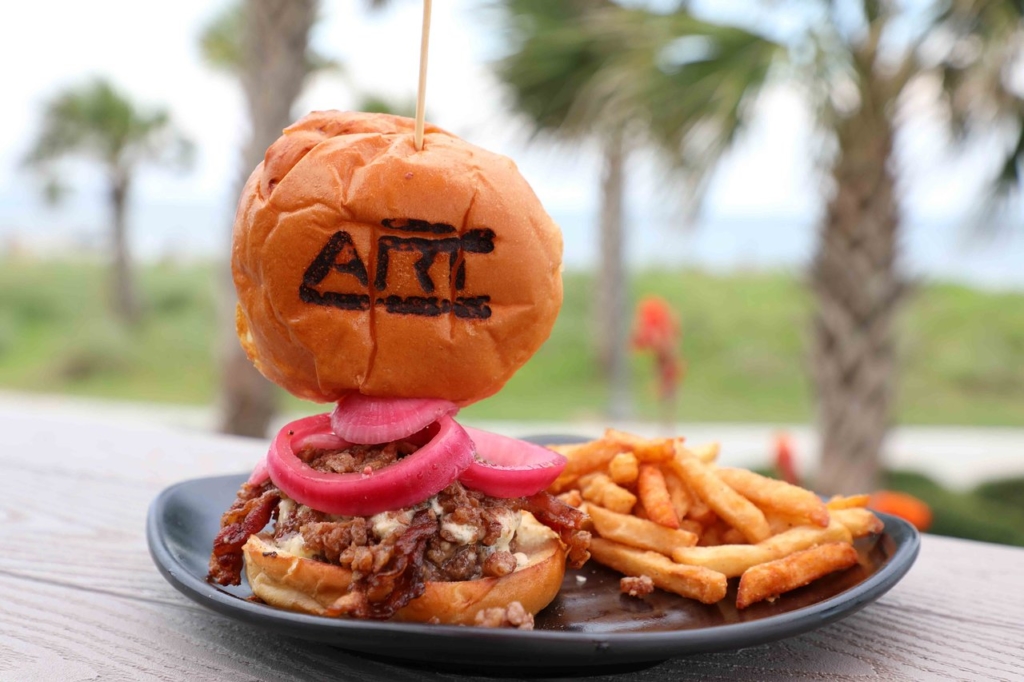 As its name suggests, Art Burger Sushi Bar offers a unique combination of food. The menu features a variety of burgers and sandwiches, all named after famous paintings and artists like Kahlo, Picasso, and The Scream. On top of that, it offers makimono rolls, nigiri, and sashimi. Aside from its food, this restaurant strives to highlight the art found in Myrtle Beach. As such, they've dedicated a portion of the restaurant to local Art guilds, giving them a space to show off their work. Whether you're a burger, sushi, or art fan, this restaurant will surely have something for you. Plus, it's on the Myrtle Beach Boardwalk, so you won't have to go too far from Wyndham North Myrtle Beach to enjoy it.
Buy a Timeshare Near Wyndham North Myrtle Beach
Whether it's for Spring or Summer, if you're planning a trip to the Beach, there's no time like the present! Fortunately, Wyndham North Myrtle Beach can help make your planning easier. From its easy access to great attractions to its cozy accommodations, this resort is a great home base in the Grand Strand. If you'd like to really experience everything Myrtle Beach has to offer, consider buying a timeshare there. That way, you'll be able to come back to the beach each year. At Fidelity, we have listings for this resort, alongside others from Wyndham, Westgate, and Disney Vacation Club. If you have any questions about the process, feel free to email us at team@fidelityresales.com or give us a call at 1-800-410-8326.