Club Wyndham South Pacific offers incredible trips with high-quality timeshares. If you are looking for a peaceful getaway to the South Pacific, then look no future than WorldMark Fiji. The world-class hospitality and amenities at Worldmark South Pacific – Denarau Island ensure a memorable trip to Nadi, Fiji. Keep reading to learn more about Club Wyndham South Pacific, WorldMark Fiji, and how you can stay at this fabulous timeshare.
The History of Club Wyndham South Pacific
WorldMark is a resort brand within the umbrella of Wyndham Destinations. The largest timeshare company in Australia, WorldMark South Pacific Club, changed its name in 2020 to Club Wyndham South Pacific. Timeshare owners love traveling with WorldMark resorts. Using TravelShare-qualified Vacation Credits, WorldMark owners with TravelShare benefits can book into Club Wyndham South Pacific resorts located in the South Pacific using the affiliation between WorldMark by Wyndham and the South Pacific Club. 
Club Wyndham South Pacific is one of the best timeshare companies to join for world travelers looking to cure their wanderlust. Since Wyndham has taken over WorldMark South Pacific, the club has continued to offer timeshares in Fiji, Indonesia, New Zealand, Thailand, and Australia. It has also expanded the portfolio to more locations. Club Wyndham South Pacific also has timeshares in Japan, Europe, Hawaii, and more. This broadens the opportunities for traveling to new locations for members of Club Wyndham.
WorldMark Fiji
Club Wyndham South Pacific Denarau Island Accommodations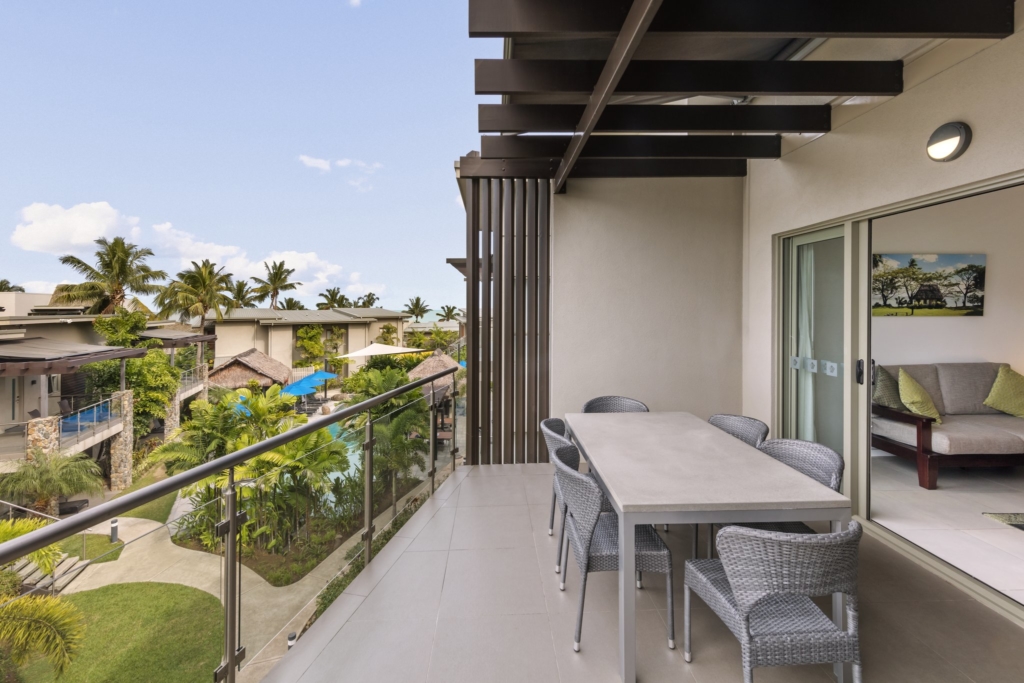 Club Wyndham South Pacific Denarau Island's suites offer all the luxuries expected of Wyndham timeshares. WorldMark Fiji has three different accommodations ranging from one-bedroom suites, which fit up to four guests, to three-bedroom suites, which fit up to eight guests. In addition, the suites will feel like your home away from home because each suite has a fully-equipped kitchen, dining area, and living area. The cherry on top of these suites is the ocean views from the furnished balconies. Whether you enjoy your morning coffee or watch the sunset, the patio will elevate your experience. The spacious condo-style accommodations allow there to be plenty of space for everyone to stretch out and relax.
Club Wyndham South Pacific Denarau Island Amenities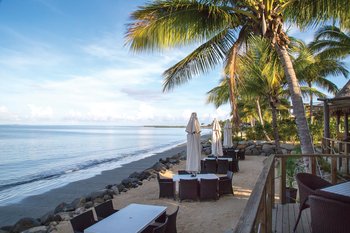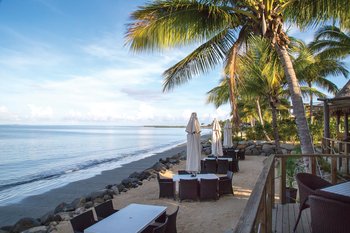 This resort's amenities are fabulous, so it's no surprise that WorldMark Fiji is one of the top Club Wyndham resorts. Whether you are on a romantic getaway or traveling with the whole family, there is something to satisfy everyone's interest. Guests love the on-site pools, private beach access, sunbathing areas, and on-site restaurant. There is a fully-equipped fitness center on-site for those who don't want to miss their weekly workouts while on vacation. A concierge and room service are also available at Club Wyndham Denarau Island. In addition, there is an activities center that offers fun weekly events, so you will have a different activity to partake in each visit.
Nearby Attractions to WorldMark Fiji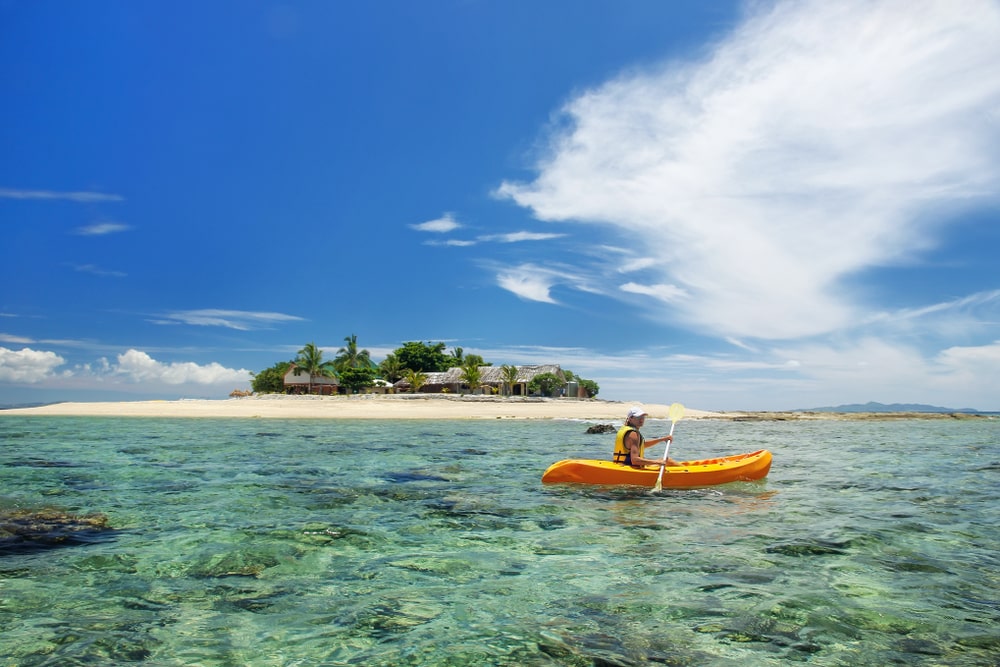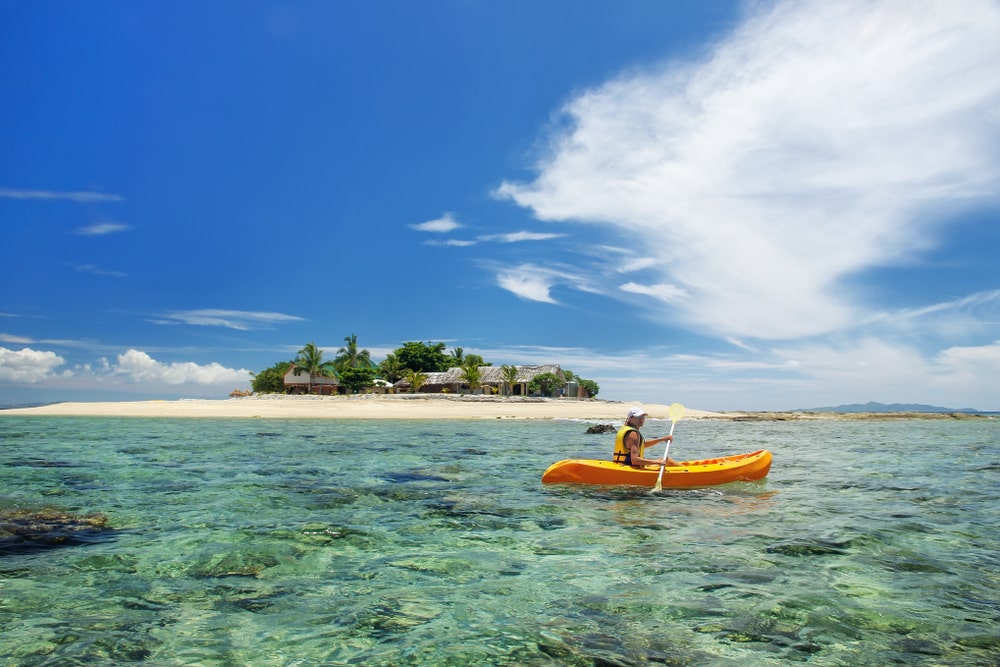 While you are in Fiji, there are some fun attractions you might want to check out that are nearby WorldMark Fiji. If you are looking for someplace to explore, check out Port Denarau Marina. The marina has a variety of trips, tours, and transports to explore the waters and Fijian Islands. Or, for those who like golf and tennis, Denarau Golf & Racquet Club offers a premier golf course and tennis courts. In addition, there is a clubhouse where you can grab a bite to eat or a cold beer after a fun day. Try Chantara Thai Restaurant, Maravu Restaurant & Bar, and Indigo Indian Asian Restaurant for authentic dishes.
Trade Your Timeshare to Stay at WorldMark Fiji
RCI is the largest vacation exchange network with a fabulous assortment of timeshares in the most sought-after travel locations. If you wish to trade your timeshare to stay at an RCI Gold Crown timeshare like WorldMark Fiji, then you must own a timeshare affiliated with RCI. Many of the top timeshare brands are affiliated with RCI, including Club Wyndham, Holiday Inn Club Vacations, Bluegreen Vacations, and Hilton Grand Vacations Club. Reach out to your timeshare resort or RCI directly to see if you can become an RCI member.
Buy a Timeshare
At Fidelity Real Estate, we pride ourselves on making the timeshare purchasing process as seamless as possible. Not to mention, buying a timeshare on the resale market can save you thousands. If you want to buy a Wyndham timeshare, start by browsing our selection. Then, make an offer once you have found the one for you. It's that easy! We know that purchasing a timeshare is a big deal and can be overwhelming. If you have any questions or need any assistance, please give us a call at (407) 465-5188 or shoot us an email at team@fidelityresales.com. We are happy to help!