Do you enjoy high-speed adventures? How about exploring places with excitement around every corner? If the answer to both of these questions is yes, you probably love theme parks! Theme parks are often the highlight of any vacation. The spectacle and sights are stunning, and they're a great way to make unforgettable memories with your family. When the word "theme park" comes up, most people think about Disney and Universal, but there are plenty of other great parks around the country. Here are some of the best theme parks in the U.S. to add to your bucket list.
Best Theme Parks in the U.S.
Busch Gardens | Williamsburg, Virginia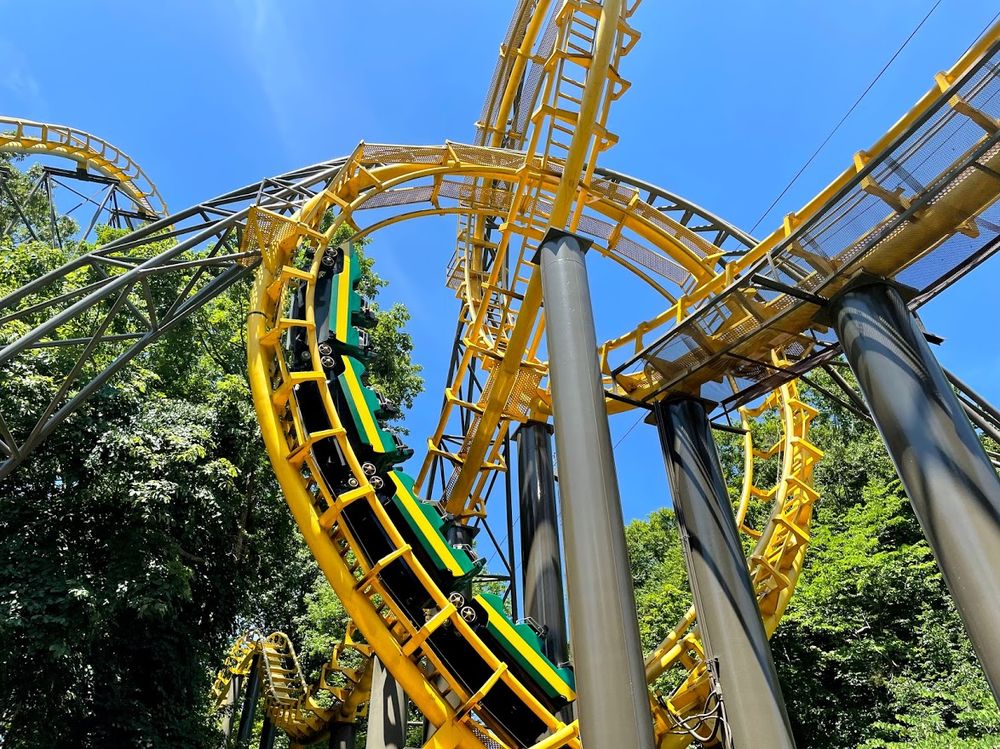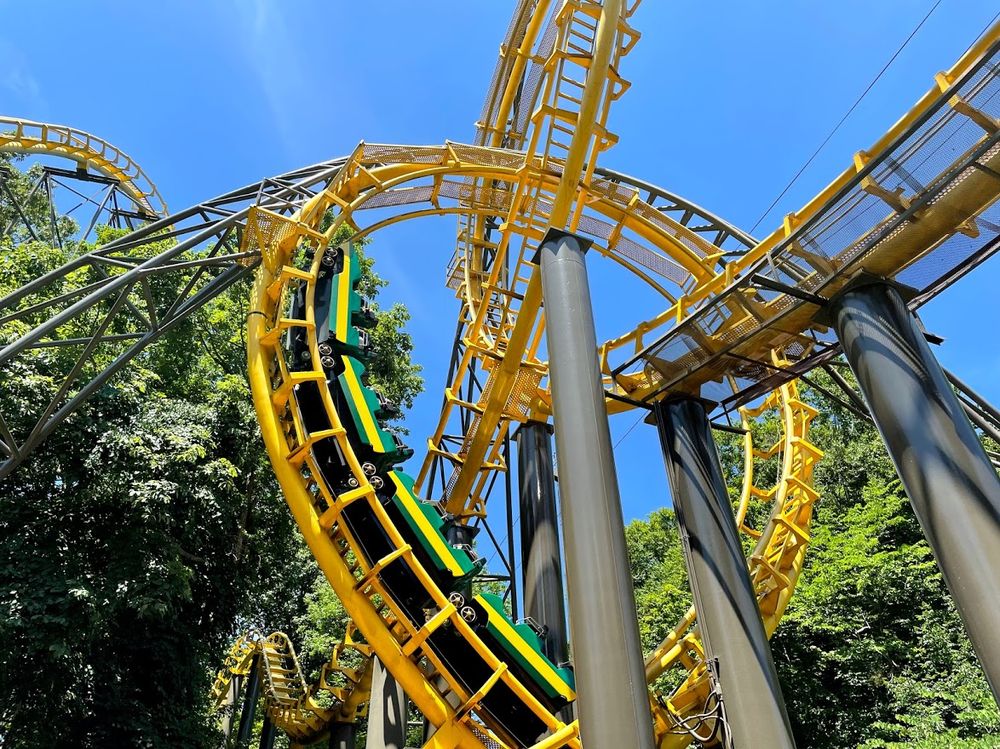 Located in the historic city of Williamsburg, Busch Gardens is as beautiful as the city itself. In fact, Busch Gardens has been voted the world's most beautiful amusement park year after year since 1990! This may be one of the best theme parks in the U.S., but it also offers a distinctly European feel. Its nine sections are modeled after six different countries in Europe, from France to Italy. Busch Gardens has just as much variety in its rides as it does the scenery. There are roller coasters like Apollo's Chariot and Verbolten, water rides like Roman Rapids and Escape from Pompeii, and even kid-friendly attractions like the Flying Machine and the Trade Wind. Busch Gardens has something for everyone!
Williamsburg is a beautiful city with many great places to stay. If you're planning to visit Busch Gardens, it doesn't get better than Westgate Historic Williamsburg. This resort is just ten minutes away from Busch Gardens. Plus, it puts guests in Williamsburg's historic district. The Westgate boasts a volleyball court, fitness center, and seasonal outdoor pool and hot tub. Between its excellent location and cozy amenities, this resort is perfect for anyone hoping to visit Busch Gardens.
Knott's Berry Farm | Buena Park, California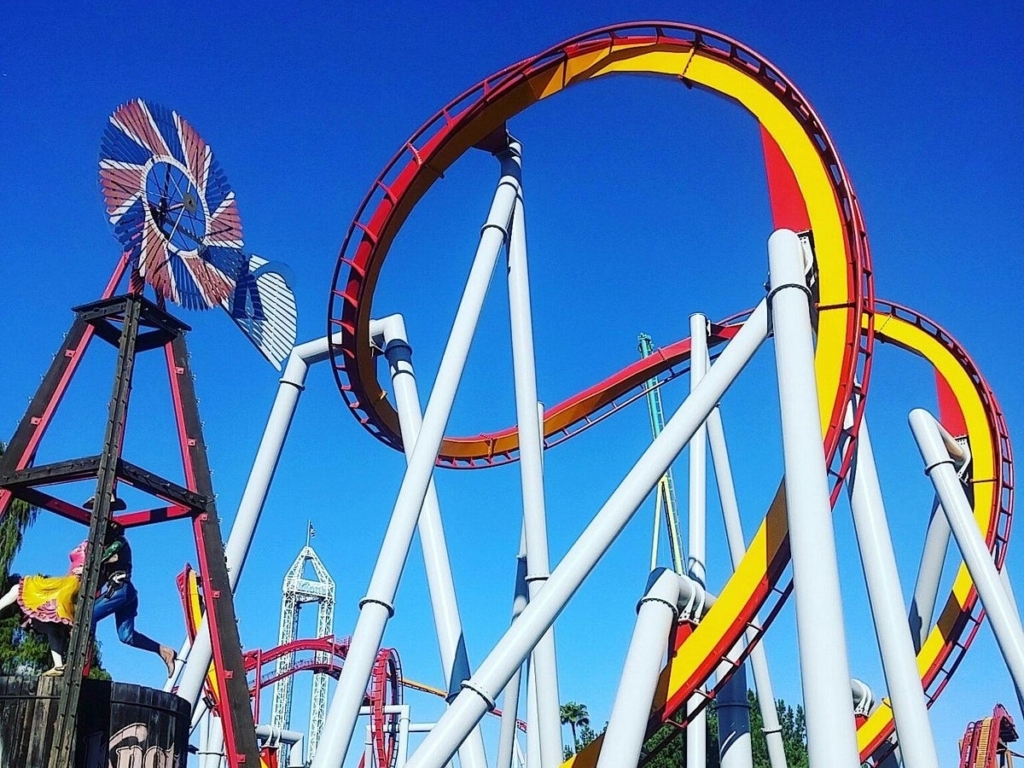 Disneyland and Universal are major attractions in California, but they're not the only theme parks in California. Knott's Berry Farm is not only one of the best theme parks in the U.S. but also one of the oldest. The park boasts dozens of themed rides and shows for visitors to enjoy. There's also an Old West Ghost town to explore! Camp Snoopy, home of the cast of Peanuts, is the perfect place to take the little ones to interact with some classic cartoon characters. While the attractions at Knott's Berry Farm are great, be sure to check out the food too! Much of the park's original growth is thanks to Mrs. Knott's legendary fried chicken dinners, and the meals are just as good now as when she served them almost a century ago.
Are you thinking of visiting Knott's Berry Farm? Then consider staying at Club Wyndham Dolphin's Cove. This resort is just 12 minutes away from the park, so you'll never be far from your main attraction. Plus, Club Wyndham offers some great amenities, like a fitness center, mini golf, and a heated pool. There's even a hot tub! So when you return from a day of excitement at one of the best theme parks in the U.S., you'll be able to relax in comfort and style.
Dollywood | Pigeon Forge, Tennessee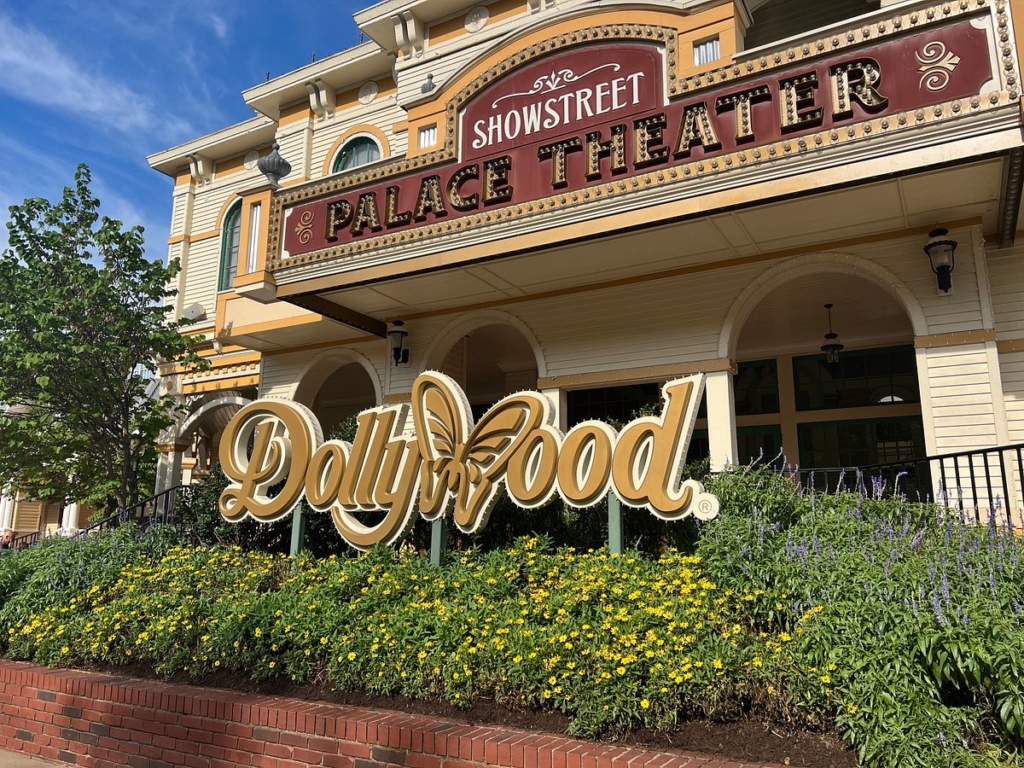 Located on 150 acres in the Smoky Mountains, Dollywood is a must-see location for tourists in Tennessee. The park is owned by famous singer-songwriter Dolly Parton and even has a museum dedicated to her. Aside from the museum, there's plenty to see and do at Dollywood. Enjoy over 40 exciting rides and attractions, as well as the park's award-winning food! The red-velvet funnel cake especially is a must-have treat. From roller coasters like the barnstormer and mystery mine to kiddie rides like the Treetop Tower and Rockin' Roadway, there's something here for everyone. Whether you're a fan of country music, roller coasters, or delicious food, Dollywood is a great place to visit.
Just ten minutes from Dollywood is the Margaritaville Island Hotel. This resort is located at the foot of the Great Smoky Mountain National Park in Tennessee and offers the perfect blend of family fun and laid-back island relaxation. Enhanced guest amenities include walk-in "rain showers," fireplaces, private balconies, and a Margaritaville frozen concoction maker in every room. This resort is also home to the St. Somewhere Spa, offering the ultimate relaxation experience. Lastly, there's a rooftop pool, hot tub, and on-site gym. With so many options, you're sure to love the Margaritaville Island Hotel!
Hershey Park | Hershey, Pennsylvania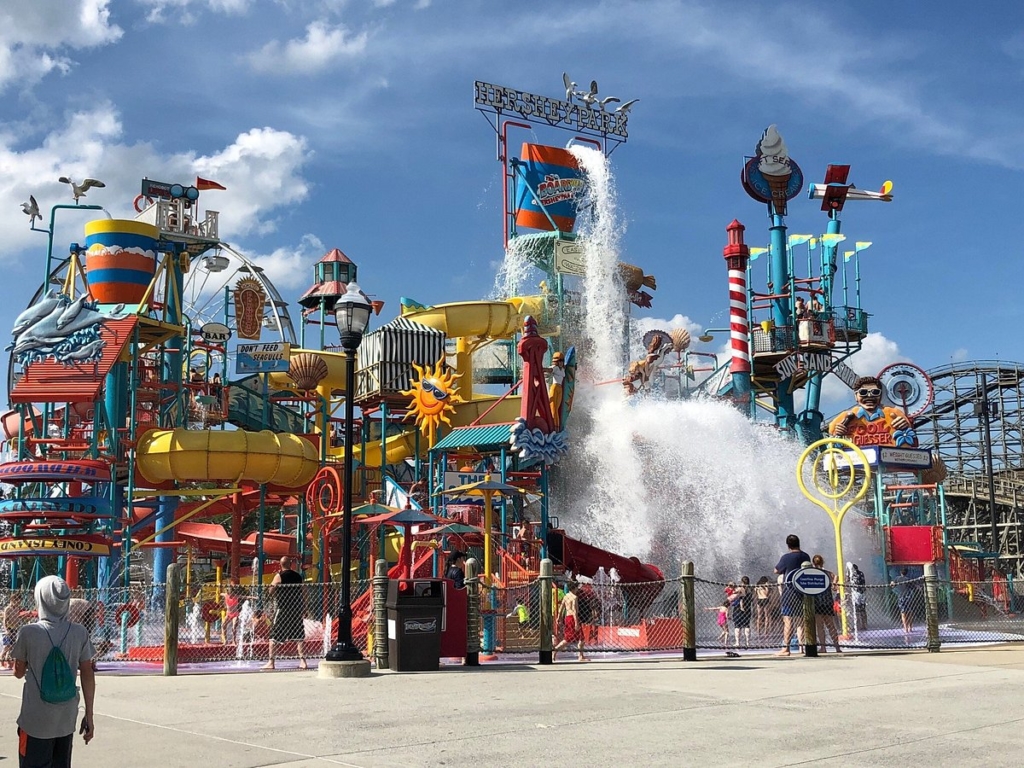 No list of the best theme parks in the U.S. would be complete without mentioning Hershey Park. Located in Pennsylvania, there is several days' worth of entertainment to be had here. The park was initially created by Milton S. Hershey as leisure grounds for the employees at his chocolate factory. Today, it welcomes guests worldwide for 121 acres of fun! Hershey Park features over 50 rides, as well as a waterpark and zoo. The best part is you can access all three areas with just one ticket! When you're not braving the rides, check out Hershey's Chocolate town, which features some delicious food, and Chocolate World, which offers a tour of how the iconic Hershey's chocolate is made. Chocolate World also allows you to create your own chocolate bar and learn more about the chocolate tasting process.
With so much to do at Hershey Park, it's important to be as close to the park as possible to make the most of your time. Fortunately, the Suites at Hershey is just two minutes away! After an exciting day at the park, you can relax in either an indoor or outdoor pool, as well as a hot tub. There's also a fitness room and business center, so you don't need to worry about keeping up with your routines, even on vacation. Be sure to check out the Cocoa Train observation tower, where you can watch trains carry cocoa beans and sugar to the chocolate factory. The Suites at Hershey are a great compliment to your visit to Hershey Park!
Buy a Timeshare Near the Best Theme Parks in the U.S.
We've covered some great timeshares you can buy or rent near these fantastic theme parks. Looking to stay at one? Here at Fidelity Real Estate, our real estate agents have you covered. Start by browsing our selection of timeshares. Once you find one you like, just make an offer! If you have any questions, feel free to reach out to us. You can call us at (407)-465-5188 or email us at team@fidelityresales.com.