Who wouldn't want Disney access without Disney prices? Everyone loves Disneyland, but a trip there is definitely on the expensive side. As a result, careful budgeting is important to make sure you don't break the bank. Fortunately, staying at WorldMark Anaheim is a great way to save some money while staying in a luxurious resort. This WorldMark is less than two miles away from Disneyland and is packed with great amenities, all while costing less than a DVC resort. All this and more means that if you want to sell your WorldMark Anaheim Timeshare, you're in luck! It's sure to be in high demand.
Amenities at WorldMark Anaheim
While you'll likely spend most of your time out exploring the city, you'll need to unwind at the resort at some point. Fortunately, when you do, WorldMark Anaheim has plenty of amenities to keep you entertained. Relax in the outdoor heated swimming pool while the little ones enjoy the children's pool. Or warm up in the luxurious hot tub outside. If you want to keep up with your routines, stop by the fitness center for a good workout. Want to cook up your own meals in the fresh air? Then you're in luck! The resort has a barbecue area you can put to use. You'll also be able to enjoy a great view of the rooftop of the sun deck. Finally, WorldMark offers movie rentals for those especially lazy days, so you can enjoy a quiet day in your suite.
Accommodations at WorldMark Anaheim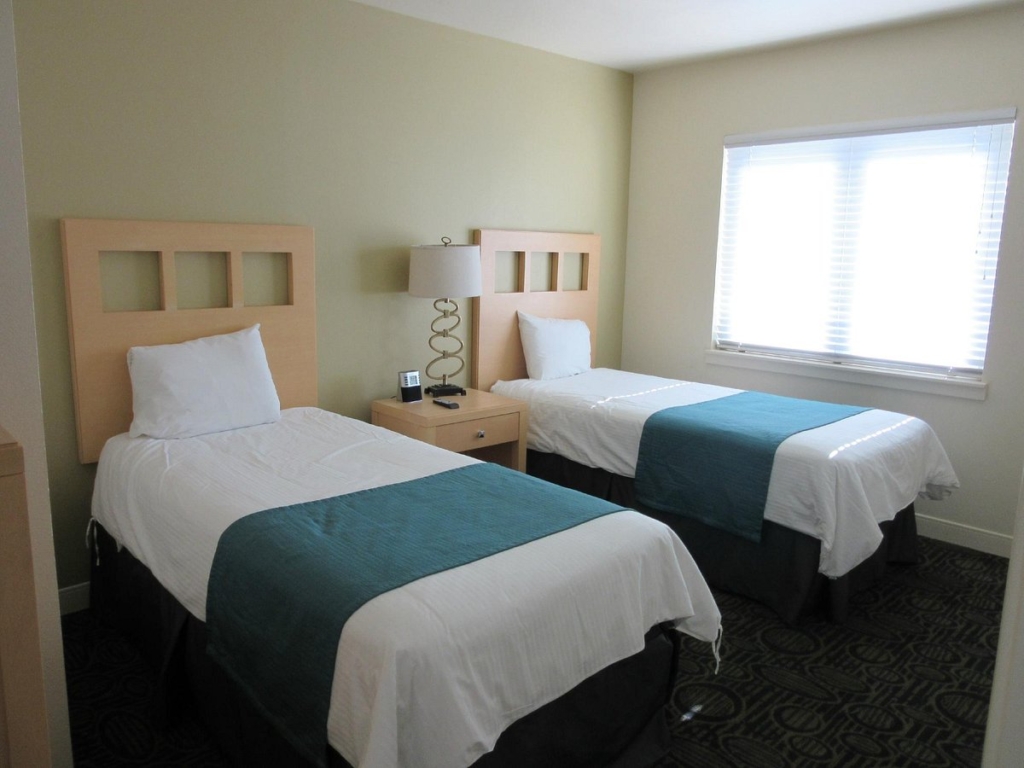 At the WorldMark Anaheim, guests can end their day in a studio, one, two, three, or even four-bedroom suite. First, the studio has a queen Murphy bed that can accommodate up to two guests. Next, the one-bedroom suite has a king-sized bed and queen sleeper sofa to hold up to four guests. Then the two-bedroom suite adds two twin beds into the mix, bringing the maximum occupancy up to six guests. WorldMark's three-bedroom suite comes with everything found in the two-bedroom, along with a queen-sized bed to hold eight guests. Finally, those looking to maximize their level of luxury will love the four-bedroom presidential suite. The four-bedroom boasts two king-sized beds and four twin beds, but the beds are just the beginning. A private balcony, jetted tub, and full kitchen make this suite perfect as a second home for a large group.
Disney Vacation Club vs. WorldMark
While WorldMark Anaheim is cheaper than staying at a DVC resort, there's no denying that Disney Vacation Club has a lot of benefits. Exclusive events, character dining, and more are offered to DVC members as a trade-off for higher prices. If you weren't satisfied with your WorldMark resort, something like Disney's Grand Californian might be better for you. Ultimately, it's up to you to decide if these benefits are worth the asking price. If you're still on the fence, check out our video "Is Disney Vacation Club Worth It?" To learn more about the pros and cons of Disney Vacation Club.
Things to do Near WorldMark Anaheim
What good is a resort if there's nothing fun to do nearby? Fortunately, WorldMark Anaheim is great to see Disneyland and plenty of other top California attractions. Here are just a few things you can do near WorldMark Anaheim
Visit Disneyland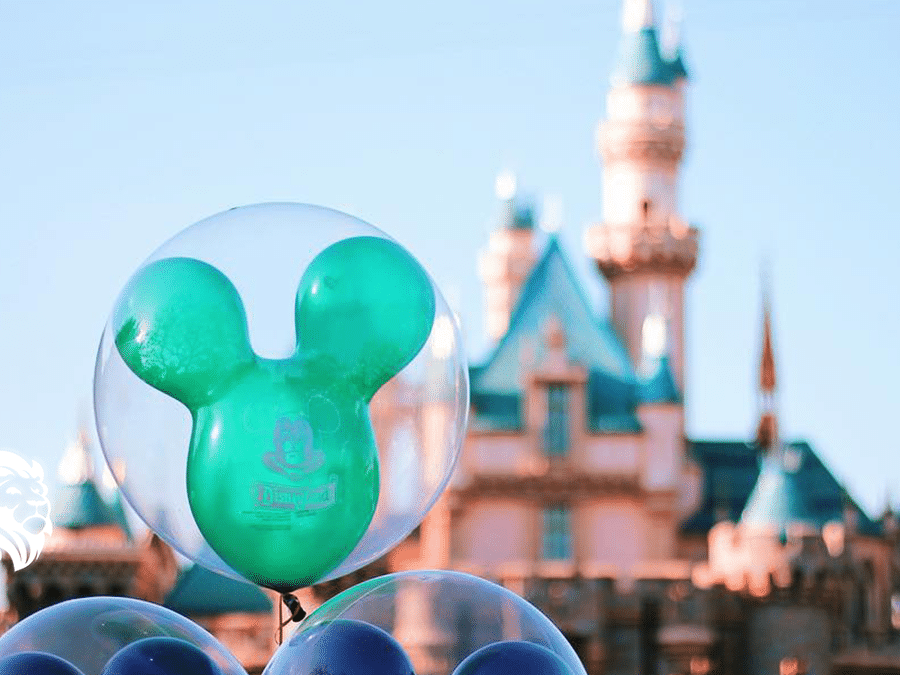 It's called the happiest place on Earth, and when you visit Disneyland, it's easy to see why. Disneyland is actually home to two amusement parks. The original park offers the classic Disney experience with beloved rides like Space Mountain and the Haunted Mansion. There are also a number of newer attractions, the biggest of which is Star Wars Galaxy's Edge. Here, you'll cross paths with Stormtroopers, Jedi, and Sith, all while enjoying immersive rides like Millennium Falcon: Smuggler's Run and Rise of the Resistance. Meanwhile, California Adventures embraces the rich history of Pixar Studios with rides like the Incredicoaster and Radiator Springs Racers. Both parks have a lot to love, so if you want to see both, you'll want to set two days aside.
Check Out Knott's Berry Farm
While Disneyland is great, it's not the only amusement park nearby. In fact, Knott's Berry Farms is only seven miles from WorldMark Anaheim. This once-small family farm now stretches out over 160 acres and has dozens of rides and shows. Some of the highlights include Hang Time, Sol Spin, and Silver Bullet. Fans of the wild west will adore the lovingly detailed Ghost Town that whisks visitors away to a time of cowboys and country thrills, while younger kids will get a kick out of seeing the cast of Peanuts at Camp Snoopy. While the rides are great, there's one restaurant, in particular, you need to visit if you go there: Mrs. Knott's Chicken Dinner Restaurant. This restaurant opened in 1934, making it older than the park itself, and serves classic fried chicken dinners just as Mrs. Knott used to make them.
Shop at the Anaheim Gardenwalk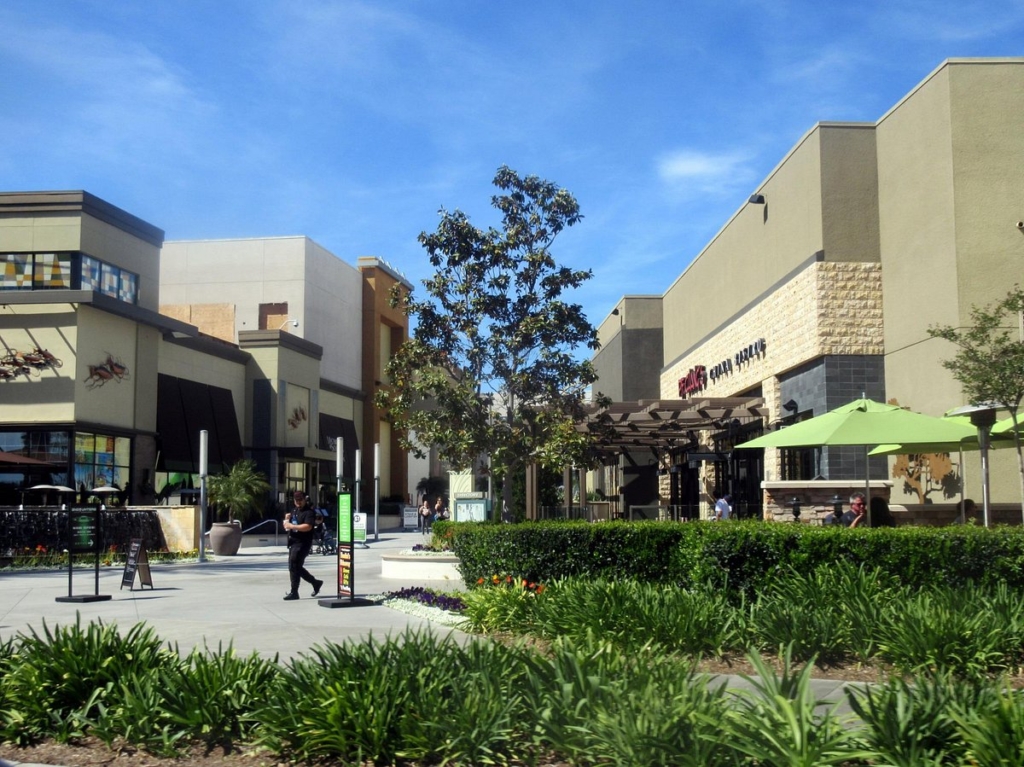 Just half a mile from the WorldMark Anaheim lies the Anaheim Gardenwalk. This entertainment center blends dining, nightlife, family-friendly activities, and unique shops all in one location. You'll enjoy live music at the concert venue, House of Blues Anaheim, and dance the night away at two dance clubs. Plus, there's VR gaming, an escape room, and bowling for travelers who love a challenge. Anaheim Gardenwalk has 23 dining options ranging from pizza to seafood and everything in between, so there's something for everyone. While all the shopping and dining is great, there's one thing that really makes the Gardenwalk stand out: its art. Art galleries, exhibits, and pop-up galleries can all be found at this center. So after a day of shopping and enjoying good food, you'll be able to enjoy some amazing art from the locals.
Learn more: Things to Do in Anaheim That Aren't Disneyland
How to Sell Your WorldMark Anaheim Timeshare
Generous amenities, tons of options for accommodations, and an unbeatable location. What's not to love? With all it has to offer, if you choose to sell your WorldMark Anaheim Timeshare, you likely won't need to worry about finding a buyer. At Fidelity Real Estate, we help owners like you sell their timeshares every day. To get started, just give us a call at 1-800-410-8326 or email us at team@fidelityresales.com. We'll work with you to set up a listing with no upfront fees, and from there, we'll market your timeshare to buyers from around the world. If you have any other questions about the timeshare resale process, check out our video below: "How to Sell a Timeshare Without Upfront Fees." Be sure to fill out the form below to get started on selling your timeshare today!