If you're looking to sell your timeshare or wondering if it's worth what you paid for it, you may be surprised. As a licensed real estate brokerage, we can help determine what the going rate is for your timeshare ownership and what other owners have sold for on the resale marketplace. It's best to keep your expectations low, as timeshares rarely appreciate in value and should not be considered an investment.
Do Timeshares Retain Their Value?
Before we begin, it's important to note that not many timeshares retain their "value" over the years. Being aware that timeshares rarely appreciate in value can be a helpful asset when you're looking to sell your ownership. Some may wonder why people buy timeshares if they're not worth much later on, but the true purpose of timeshare was never to be an investment. The real value comes out of their use. Timeshares guarantee owners to go on vacation every single year and save money compared to hotel stays. Not to mention, the product is meant to last an entire lifetime, and can even be passed down to children or grandchildren.
The timeshare resale market is relatively new and some families don't use their timeshare like they thought they would. A shift in lifestyle could be the cause of the owners' need to sell. Keep your expectations low when starting this process if you're trying to say goodbye to timeshare maintenance fees and dues. Selling your timeshare or contacting your resort developer is the best way to safely find relief.
What Are DVC Timeshare Points Worth?
There is, however, one exception to the rule that timeshares don't appreciate in value: Disney Vacation Club. DVC points aren't cheap but they can retain, or in some cases appreciate, in value. Again, buying Disney Vacation Club points should not be considered an investment, so you shouldn't expect to make a profit on your purchase. There are variations in worth among the DVC timeshare resorts. For example, a 200-point package at Aulani sells for much more than 200 points at Hilton Head. This is mostly due to popularity and resort demand, so even within DVC, not every point has equal worth.
While you may not profit off selling your DVC points, it's good to know that after many years of magical vacations you may recover a large portion of your purchase price. Just as an example—if you purchased Old Key West DVC points at the original price per point back in 1991 at $62.75, you could sell them on the resale market in 2021 for an average of $108.75 per point!
Someone Called Claiming They Have a Buyer For My Timeshare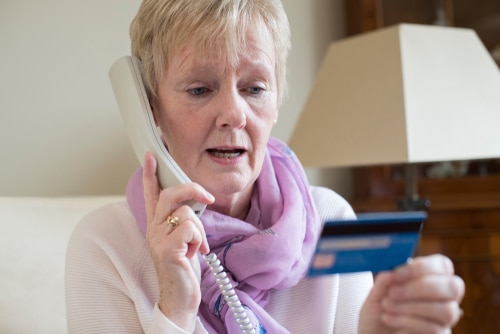 If you aren't looking to sell your timeshare and you get an "out of the blue" phone call from someone claiming they have a buyer ready and will pay more (or even thousands more) for what you originally paid for, take caution. First and foremost, a legitimate timeshare resale company will never call you unsolicited. If you haven't posted your timeshare for sale, it would be pretty rare for an unexpected buyer to contact you. This is one of the most common timeshare resale scams to avoid!
Furthermore, it's highly unlikely that your timeshare is worth more than what you paid, unfortunately. There are buyers out there that look to the resale market to add points to their ownership or get a great deal. However, most of them aren't going to pay the full price due to certain brands' resale restrictions.
You'll know an offer is a scam if the "agent" also asks for a steep up-front fee or wire. This should sound suspicious to you. After all, you're the seller! You should never have to pay upfront fees to sell your ownership. If something sounds too good to be true, it probably is. Unfortunately, scams like this have given people the wrong impression that timeshare is a scam.
Find Out What Your Timeshare is Worth
So, knowing that you may not always get back what you paid for, pricing your timeshare competitively is very important. That's why working with one of our agents at Fidelity, you'll receive expert advice and help to create a listing that competitively prices your ownership. Our Licensed Real Estate Agents can get an estimate of what your timeshare is really worth, so you know what to ask for. It's important to find the value of your timeshare before you sell it! An agent will be able to provide prices of similar timeshares for sale, and even ones at your home resort. This is a great way to figure out what your timeshare could be worth and if you want to change your selling price, we can adjust accordingly. Fidelity can also help facilitate negotiations with potential buyers.
Fidelity Real Estate has been in the timeshare resale industry for over 20 years. We have an A+ Rating as an Accredited Business with the BBB and are a Featured Reseller for the ARDA Coalition for Responsible Exit. When you're ready to sell, our Licensed agents can help you find out what your timeshare is worth and list your ownership for sale. Call us at 407-465-5188 to receive a free, one-on-one consultation at no obligation, and we can help you sell your timeshare without any upfront fees.
If you'd like to know more about how to sell your timeshare, be sure to check out our video down below.
Get Started Selling Your Timeshare Now by Filling Out the Form Below! One of our Licensed Real Estate agents will contact you as soon as possible.