Colorado is a beautiful place to vacation any time of the year if you love outdoor activities. In the warmer months, outdoor enthusiasts can go hiking, mountain biking, paddleboarding, white water rafting, rock climbing, and more for the perfect Colorado summer vacation. During the snowy season, you can go skiing, snowboarding, snowmobiling, cross country skiing, dog sledding, and more. Meanwhile, if you'd like a more relaxing getaway, you can go to a brewery, swim in a hot spring, enjoy a spa day, or explore Colorado's historic downtown areas. The best part? Timeshare owners get to visit the unbeatable beauty of Colorado each and every year! If you're looking for the perfect place to stay when you visit Colorado, keep reading to learn more about the best timeshares in Colorado.
Best Timeshares in Colorado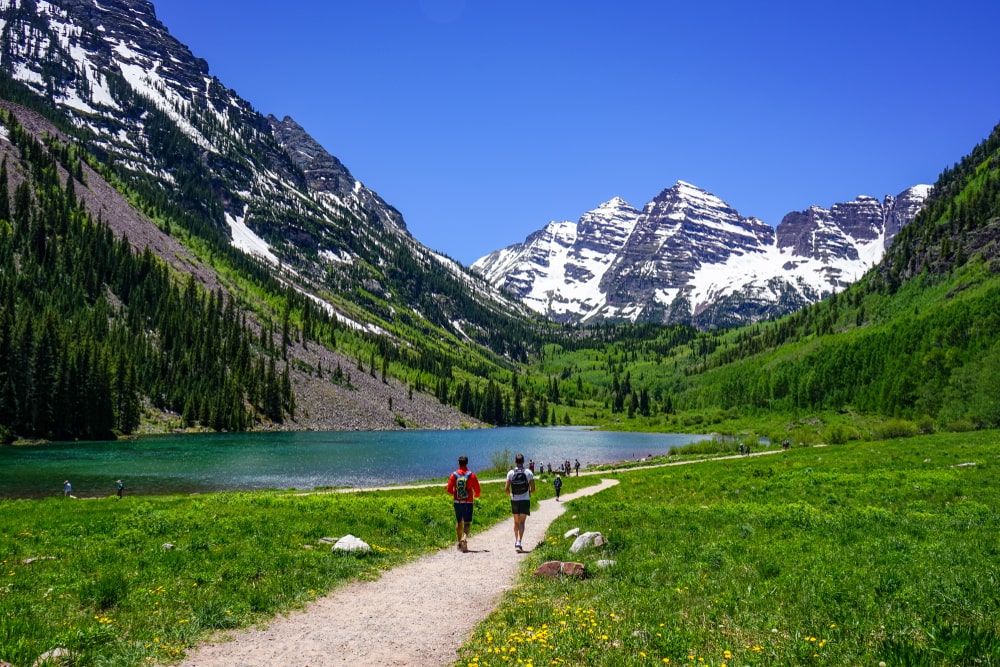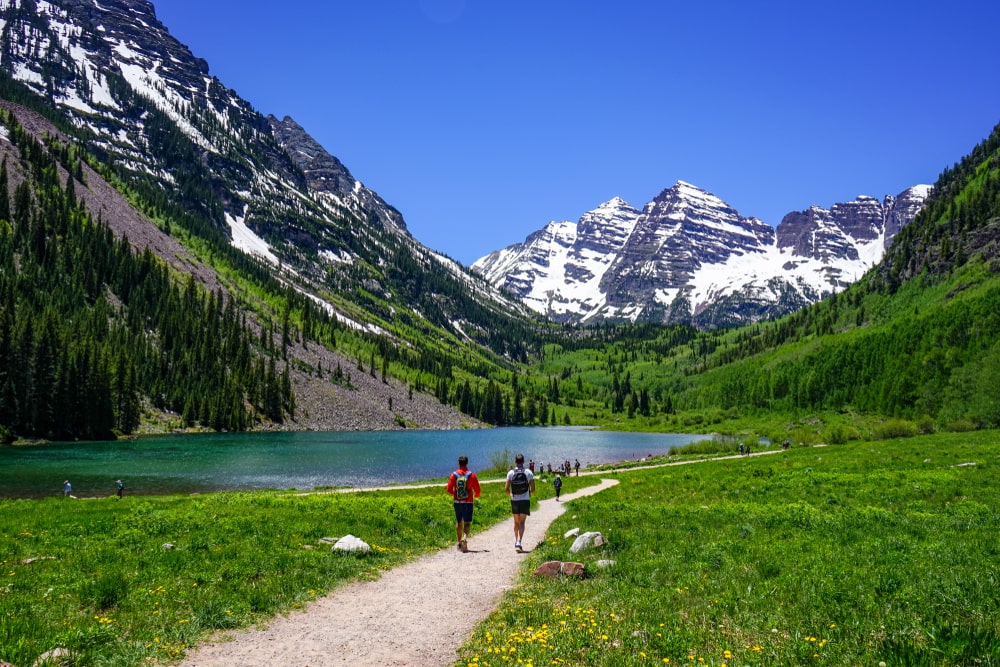 Wanting to vacation in Colorado is a no-brainer, but determining which resort is the best timeshare in Colorado can be a bit difficult. It's hard to choose when so many resorts in Colorado offer incredible amenities surrounded by scenic views.
We've broken down our top picks of the best Colorado timeshares for you, so your vacation planning can be stress-free! Take a look to see what these resorts offer that makes them top-rated Colorado timeshare resorts. Given that these resorts offer incredible amenities and activities, we think you'll find a resort that fits your needs.
Aspen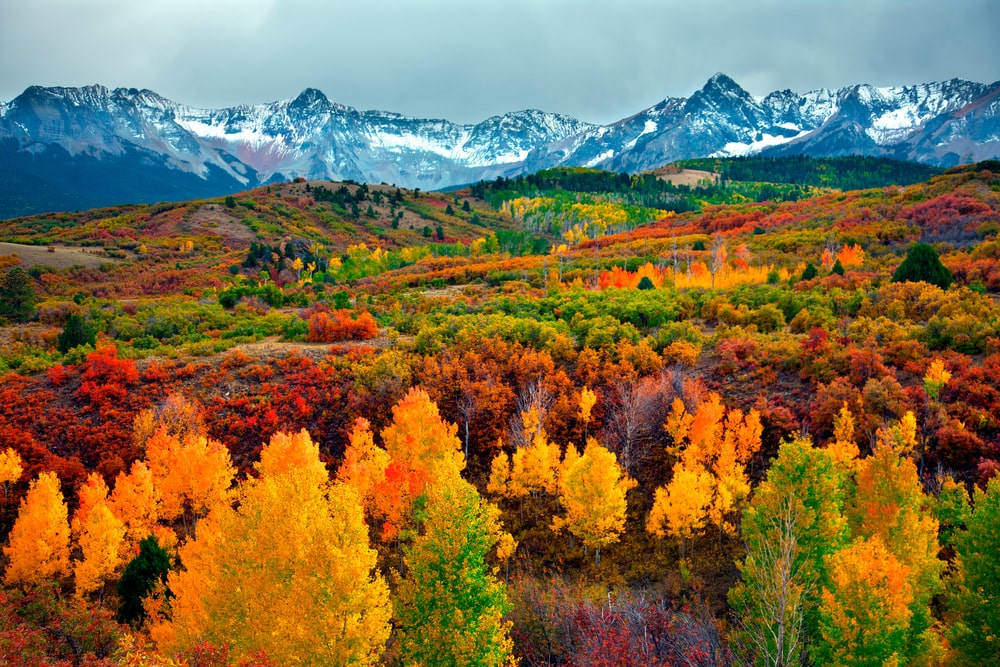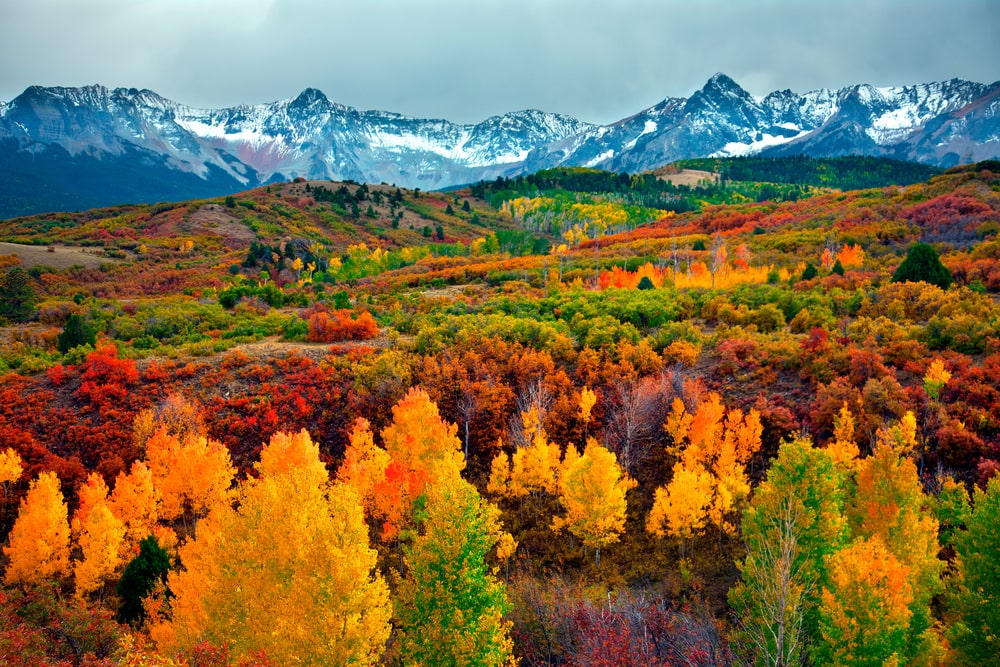 Aspen is located in the heart of the White River National Forest and is surrounded by the peaks of the Elk Mountains. This elegant town is well known for being a great ski destination, but it offers much more.
Firstly, start your morning at Pyramid Peak and enjoy the magnificent view. Secondly, spend the day exploring downtown Aspen, whitewater rafting on the Roaring Fork River, or going horseback riding through nearby Maroon Bells. Then, finish the night dining at Al Fresco or ice skating at the Silver Circle Rink.
Best Colorado Timeshares to Stay in Aspen
Hyatt Grand Aspen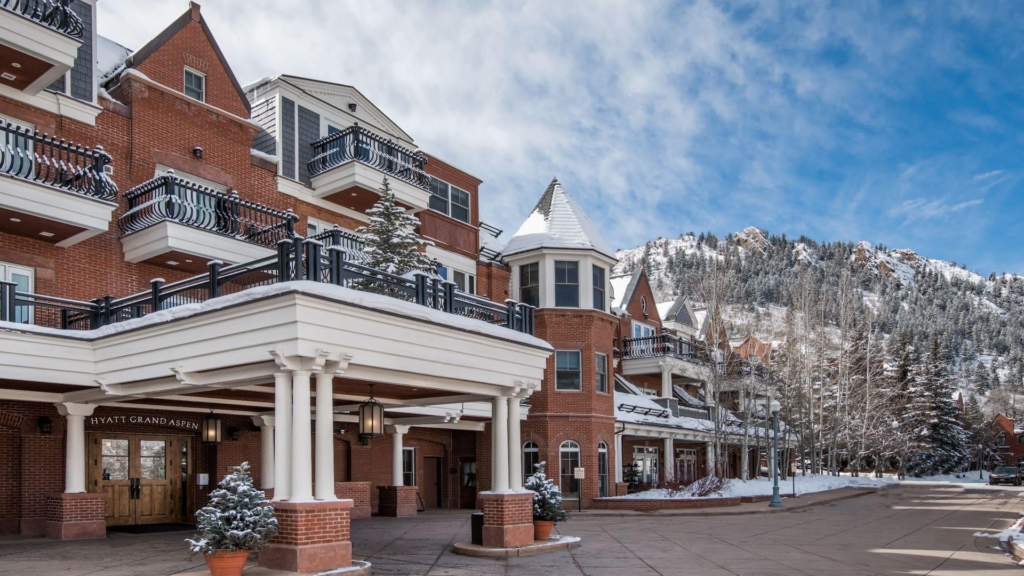 Hyatt Grand Aspen (now The Aspen Mountain Residences) is located near the Aspen Gondolas enabling convenient access to all the many fun things this town offers. They offer free continental breakfast on-site to their guests daily.
In addition, each condo includes a fireplace, a spacious living area, and a DVD player. This resort offers a luxurious experience against one of the most breathtaking backdrops.
Hyatt Grand Aspen Amenities
Ice skating rink
Outdoor pool
Fitness center
Ski valet services
The Innsbruck Aspen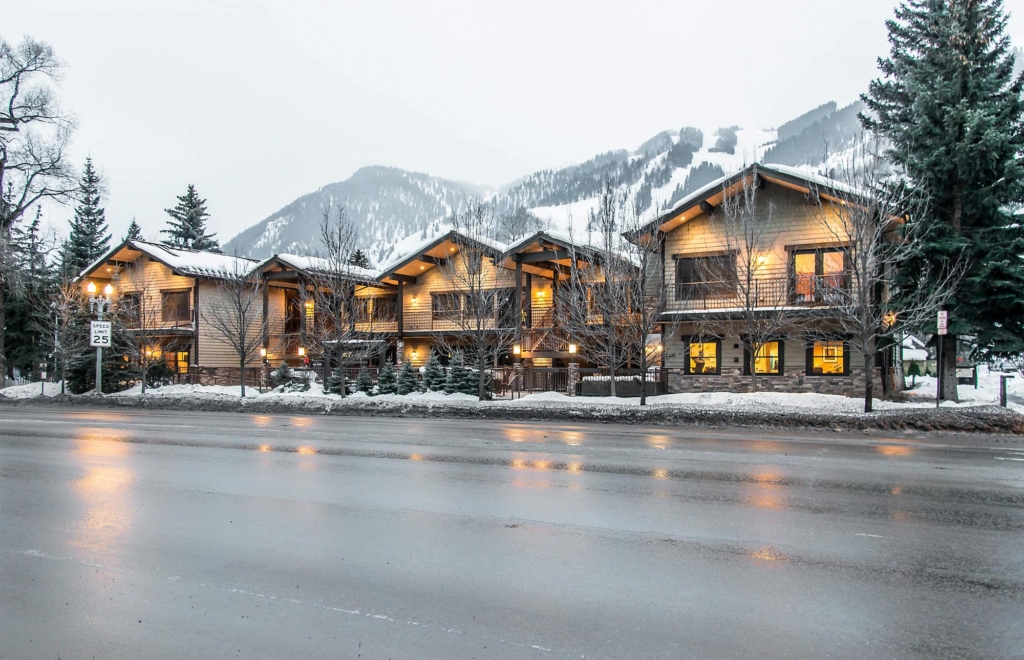 This resort is minutes from downtown Aspen and surrounded by the breathtaking views of the famous Maroon Bells mountain peak. Not surprisingly, there are quite a few reasons Innsbruck Aspen is one of the best timeshare resorts to stay at in Aspen.
In addition, this gorgeous Bluegreen Vacations resort perfectly blends modern aesthetics and mountain elegance. One-bedroom garden and Presidental suites are great for smaller families while the two-bedroom Presidential suite is great for larger families.
The Innsbruck Aspen Amenities
Complimentary bicycle rentals
On-call local shuttle service
Valet ski storage
Outdoor pool
Beaver Creek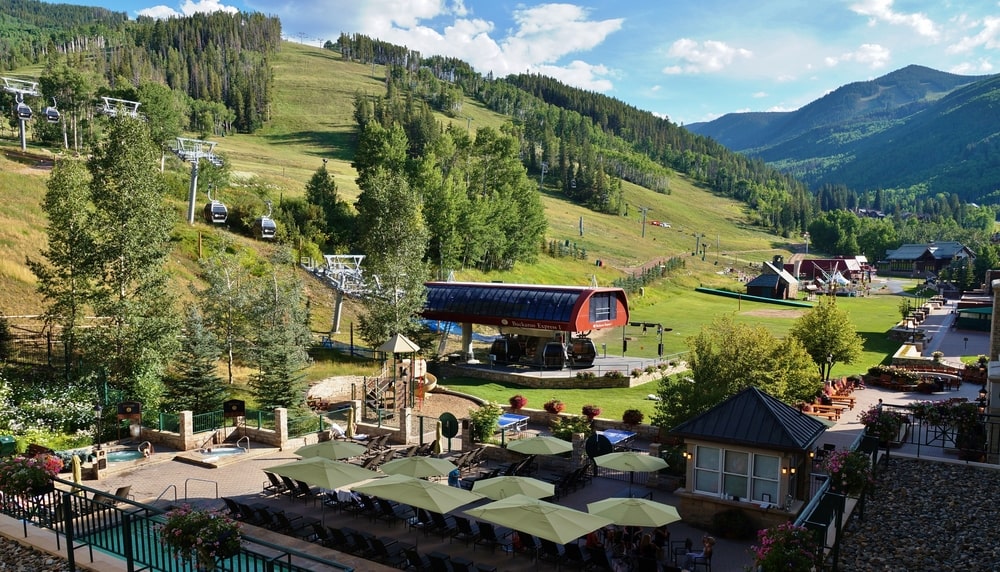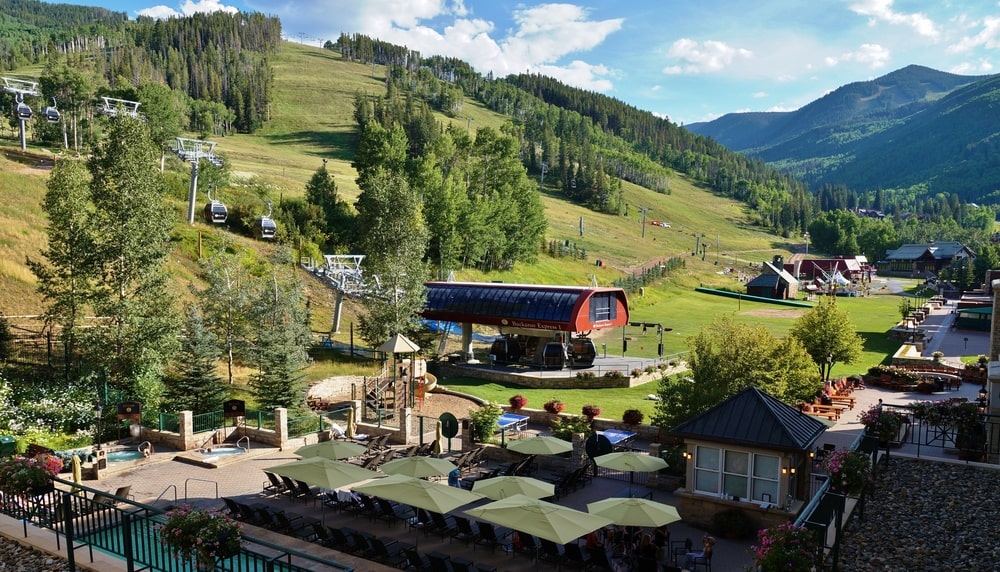 Beaver Creek has world-class skiing, golf, stunning views of the Rocky Mountains, and easy access for those who want to explore nature. This town has a modern ambiance paired with the feel of an alpine village, which undoubtedly keeps its visitors wanting to come back year after year.
Not to mention, its visitors love to make the most of their Colorado vacation here by snowshoeing through fresh powder, hiking, sipping wine at Beaver Creek Wine Excursions, and dining at Blue Moose restaurant.
Best Colorado Timeshares to Stay in Beaver Creek
Hyatt Mountain Lodge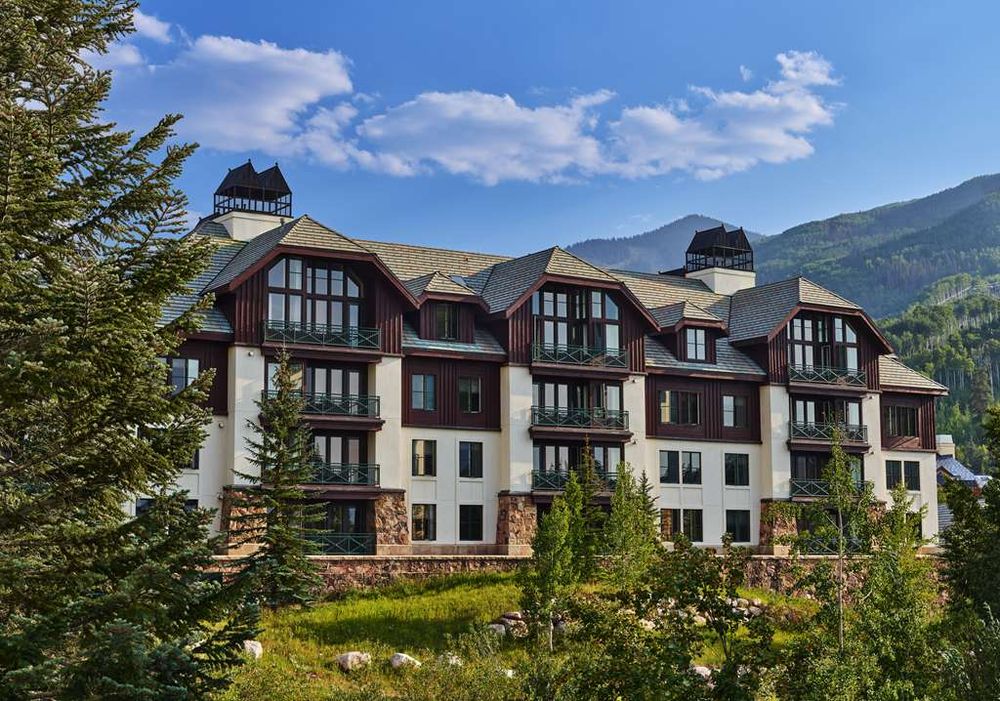 Hyatt Mountain Lodge is a ski-in/ski-out location adjacent to Market Square's Center for the Arts. Its location is just a quick walk to the heart of Beaver Creek where there is a skating rink, restaurants as well as boutiques. This Hyatt Residence Club property provides the perfect getaway ski vacation with direct access to the Elk Horn lift and the Beaver Creek slopes.
Hyatt Mountain Lodge Amenities
Outdoor pool
Fitness center
Ski-in/ski-out
Gas fireplaces
Breckenridge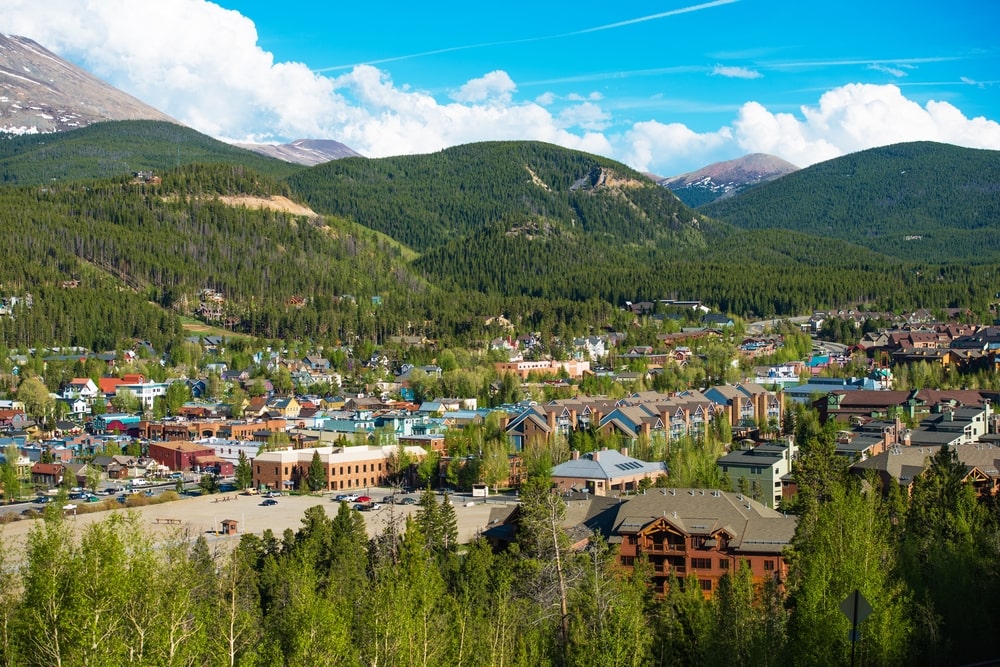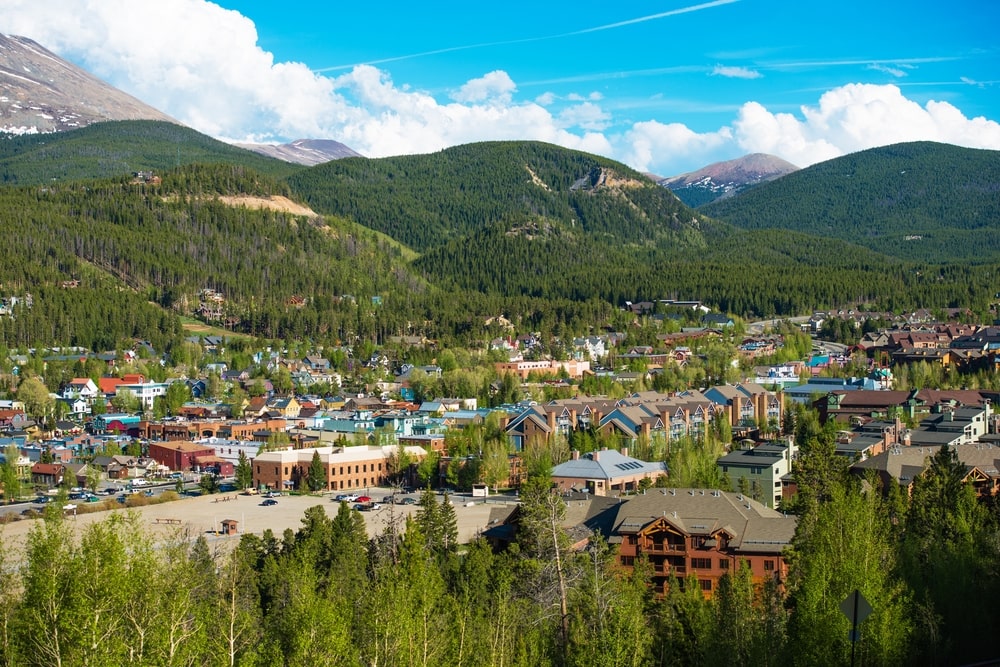 Breckenridge has everything from prime skiing to historic Main Street and everything in between. No matter what season you visit there is always something fun going on in Breckenridge. Whether you are relaxing at Blue Sage Spa, having a family day at Mountain Top Children's Museum, or snowmobiling and snow tubing at High Country Tours, your trip to a Breckenridge timeshare will be one for the books. Plus, you can easily take a day trip from Breckenridge to explore the breathtaking scenery at Rocky Mountain National Park.
Best Colorado Timeshares to Stay in Breckenridge
Grand Colorado On Peak 8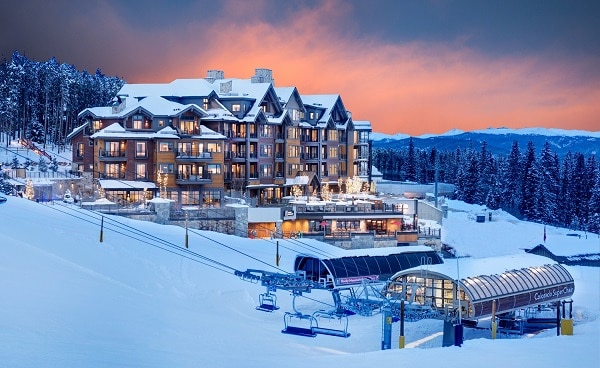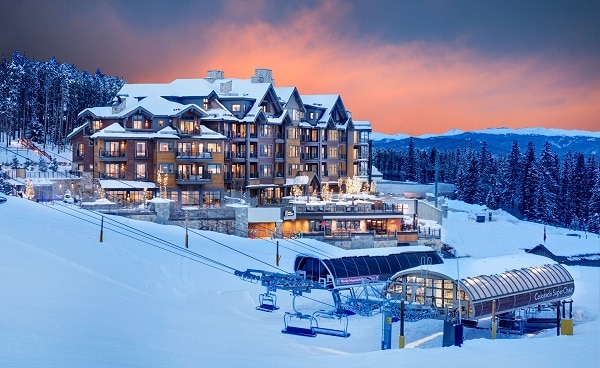 Grand Colorado On Peak 8 is the perfect resort jam-packed with activities for the whole family and amenities to enjoy. This ski-in timeshare is within walking distance from everything needed, so no rental car will be necessary.
Be sure to make a reservation at one of the five private movie theaters on-site because you will have access to select movies for the perfect family night. Also, you can treat yourself to spa treatments like manicures, massages, facials, and more at the adults-only Infinity Spa.
Grand Colorado On Peak 8 Amenities
Ski-in/ski-out access
Infinity Spa
Indoor pool and outdoor pool
Private movie theatres
Valdoro Mountain Lodge, An HGVC Resort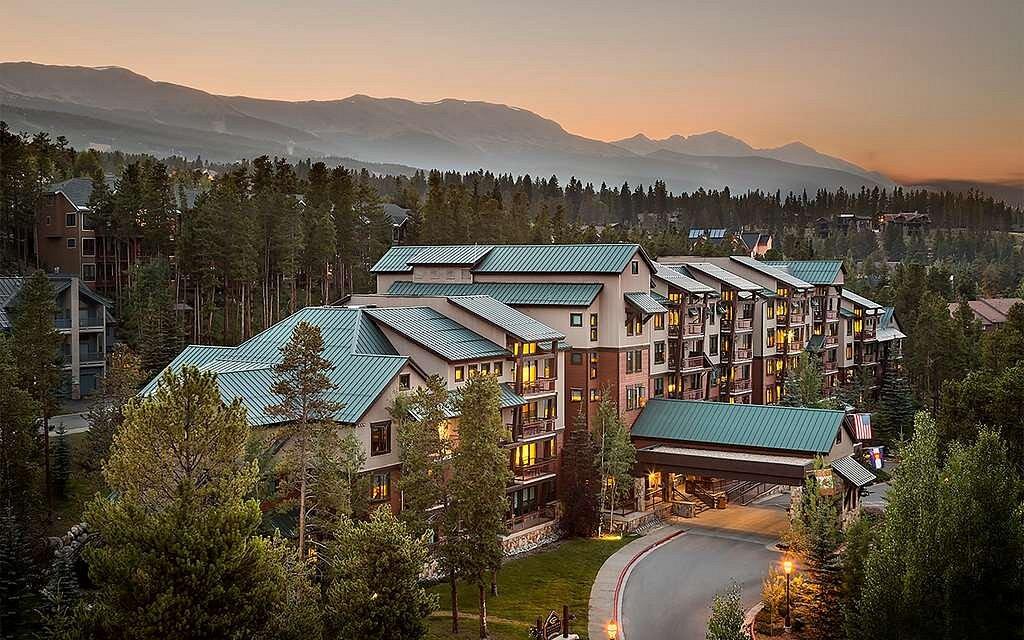 Valdoro Mountain Lodge is in the heart of the Rockies and at the base of Peak 9. Guests can walk to the ski lifts from this resort! Plus, you can find golf and tennis nearby in the summer months. In contrast, in the colder months, easily hit Colorado's ski slopes courtesy of the on-site ski shop. Also, this property is affiliated with the Hilton family of resorts.
Valdoro Mountain Lodge, A HGVC Resort Amenities
Ski shop
Outdoor pool
Fitness center
Spa
Durango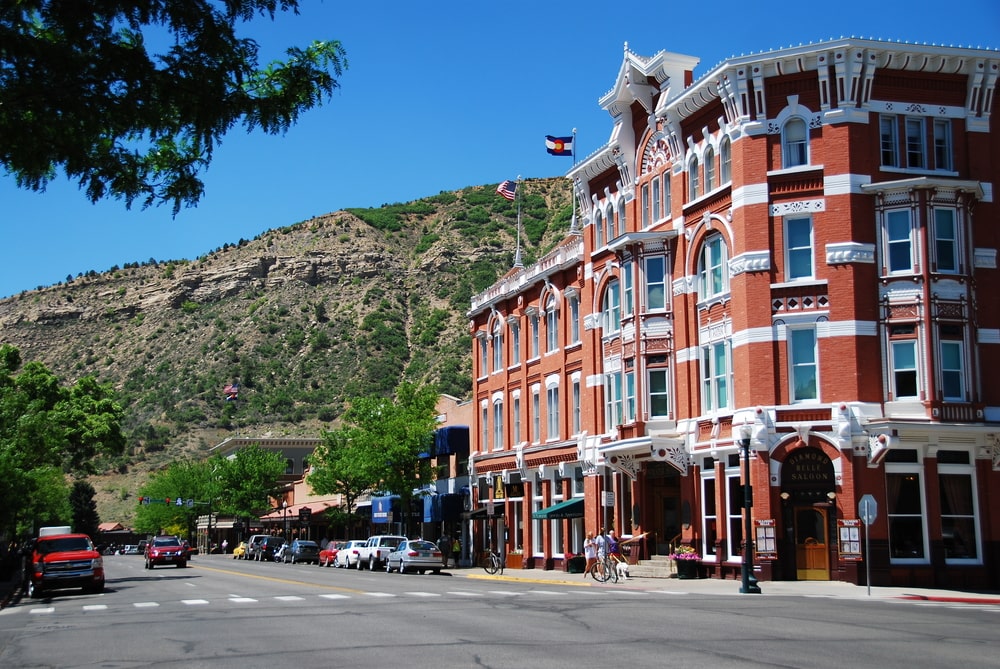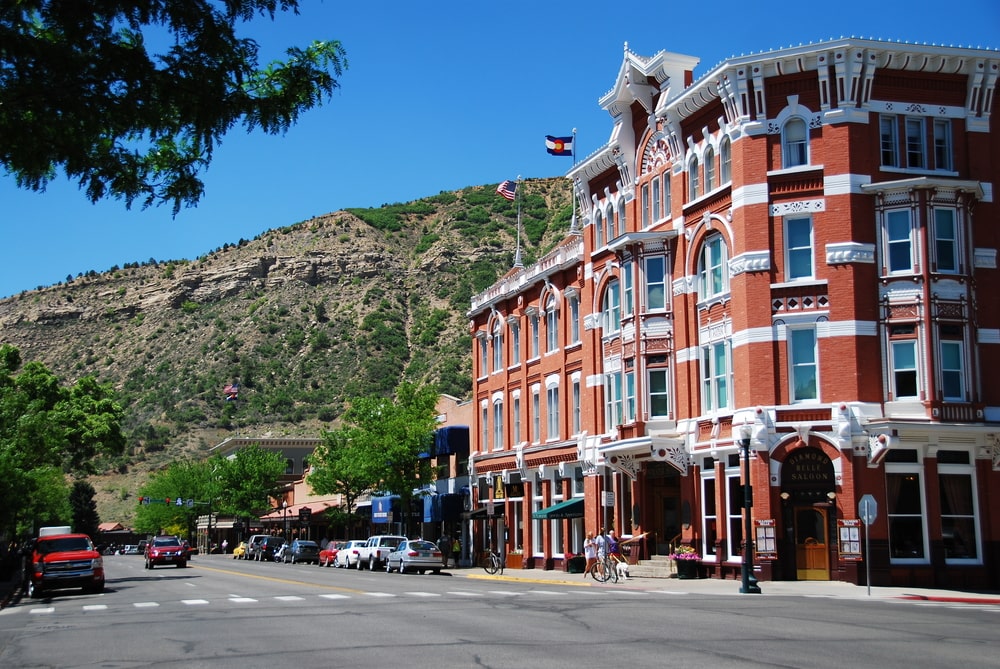 Durango is cherished by both the locals and those who have had the opportunity to visit it. Located in southwest Colorado, Durango is surrounded by drop-dead gorgeous landscapes from the San Juan Mountains to the Animas River Valley. In Durango, you can discover the world of being a gold miner on an Old Hundred Gold Mine Tour, experience amazing water at Durango Hot Springs Resort & Spa, visit Mesa Verde National Park, as well as see a concert at Animas City Theatre.
Best Colorado Timeshares to Stay in Durango
Wyndham Durango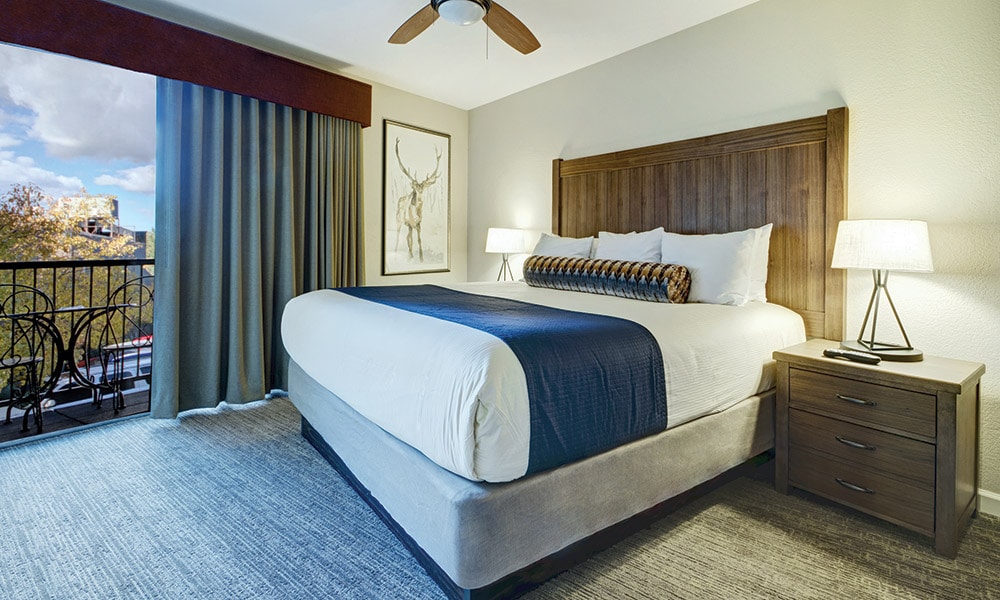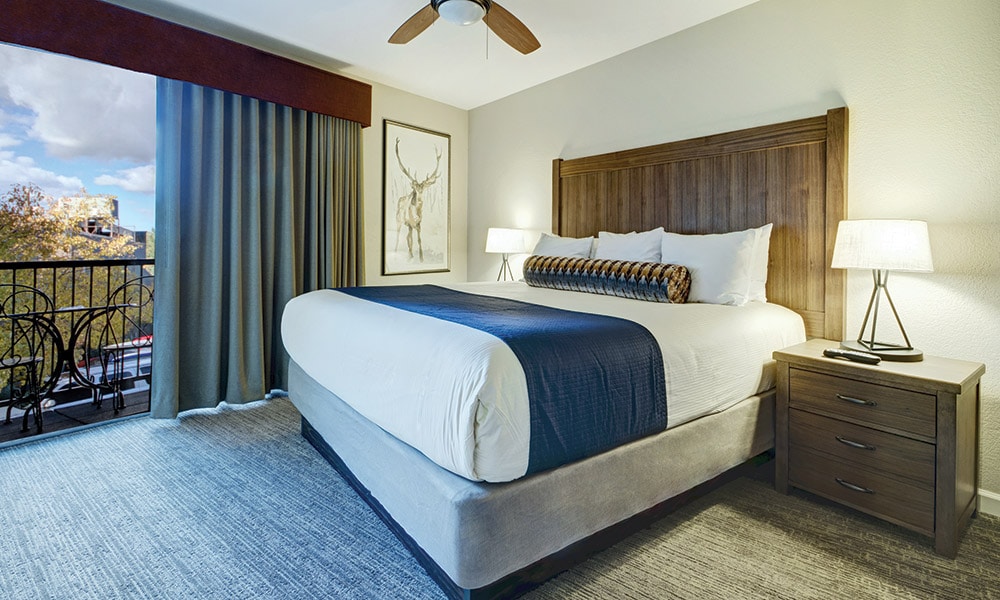 Wyndham Durango is 27.5 mi from Purgatory Resort and 0.3 mi from Durango Arts Center, so you'll have no trouble finding something to do while visiting. This new Wyndham facility features luxurious timeshare suites that offer a kitchen and whirlpool tub for the utmost convenience. In addition, each unit has a television with cable programming for entertainment and complimentary wireless Internet access to keep you connected.
Wyndham Durango Amenities
Fitness center
Hot tubs
Whirlpool tub
Vail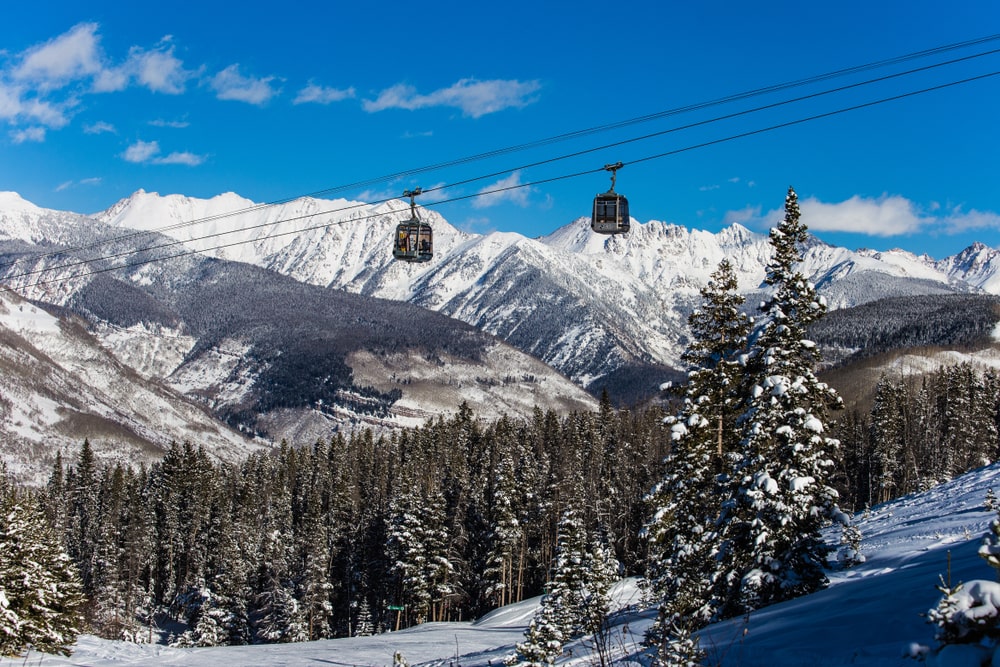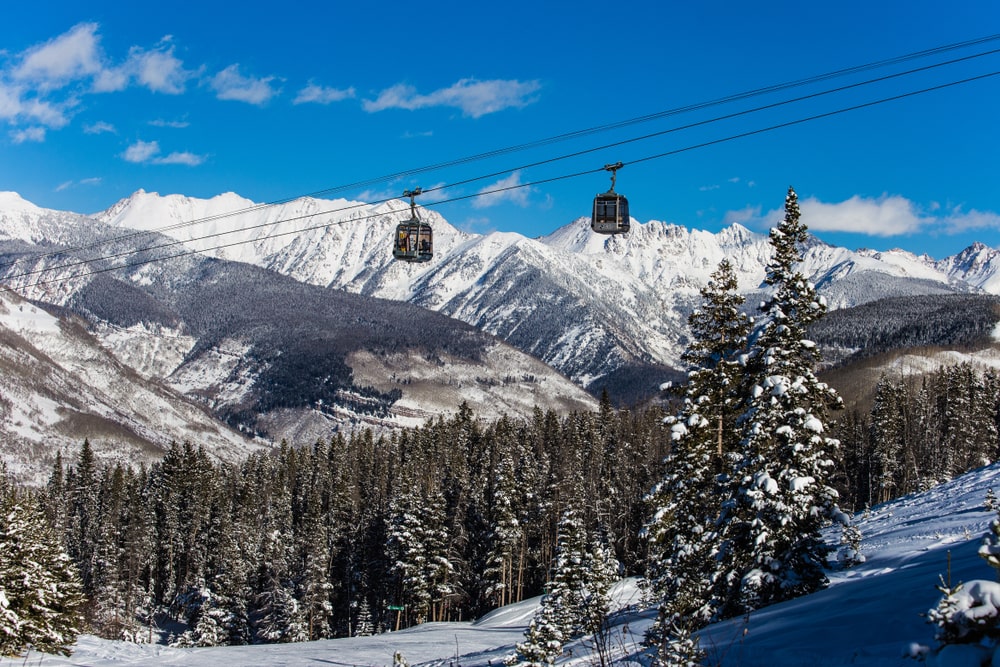 When it comes to skiing in Colorado, Vail is the place to go. Skiing in Vail is world-famous and put the town on the map of top places to travel to for its 5,289 acres of terrain. Not to mention, nature lovers will enjoy visiting the Walking Mountains Science Center. Wine connoisseurs will love the wine bar at Root & Flower. In addition, history buffs won't want to miss out on spending a day at Colorado Snowsports Museum.
Best Colorado Timeshares Resorts to Stay in Vail
Marriott's Streamside At Vail-Birch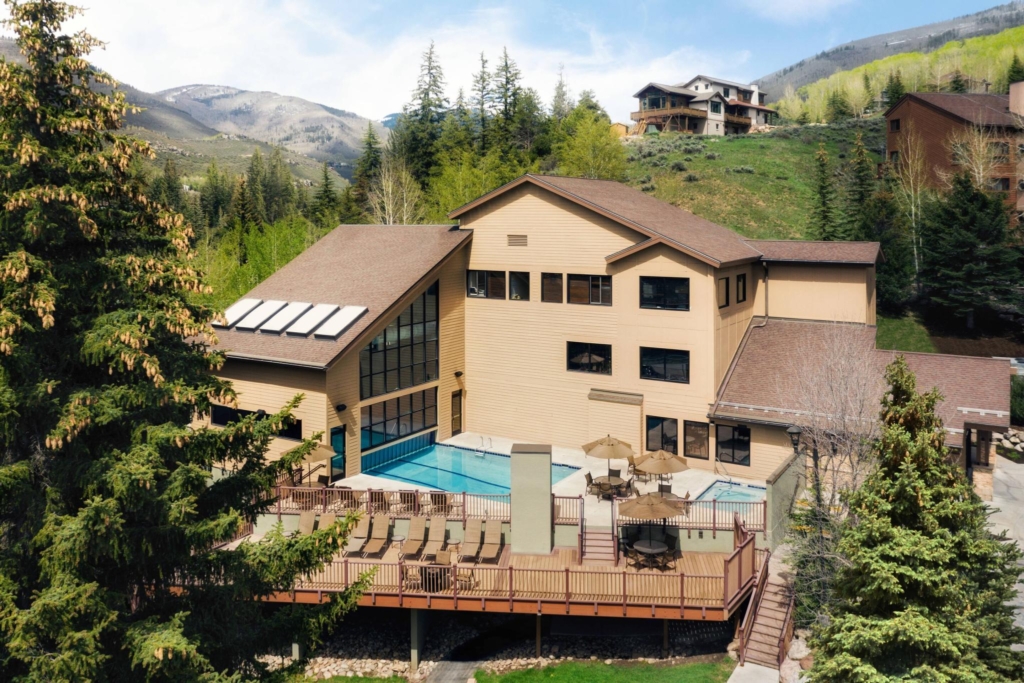 Marriott's Streamside At Vail-Birch is the perfect mountain resort to visit year-round. This Colorado timeshare property has direct access to the slopes with its shuttle service that drops you at one of Vail's prime ski resorts.
The resort offers both indoor and outdoor swimming pools to enable year-round swimming. In addition, this resort's on-site amenities include a hot tub, health club, sauna, racquetball, playground, barbeque area, and laundry facilities.
Marriott's Streamside At Vail-Birch Amenities
Racquetball court
Indoor and outdoor pools
Fitness center
Shuttle service
Find the Best Timeshares in Colorado For Sale at Top Resorts
Colorado is clearly a top destination to vacation to, no matter the time of year at a timeshare resort. If you want to experience the beauty of the great outdoors every year, a Colorado timeshare resale could be for you. We have timeshares for sale at resorts in Colorado from the top brands, so browse today and simply make an offer on the listing you love. With so many benefits of vacation ownership, what are you waiting for? It is easy to contact our real estate agents today at team@fidelityresales.com or 1-800-410-8326 to get started.