Every city is for someone. New York is for people who love noise. D.C. is for people who love history. And Las Vegas? Las Vegas is for people who love the night. Sure, Vegas has plenty to do during the day, but the city truly comes alive when the sun goes down. When you're in Las Vegas, you have to go big or go home. Why not do the same for where you stay? If you want the best stay in Vegas, you need to stay at Westgate Flamingo Bay Resort. This luxurious resort has everything you need for an unforgettable vacation to Sin City.
Amenities at Westgate Flamingo Bay Resort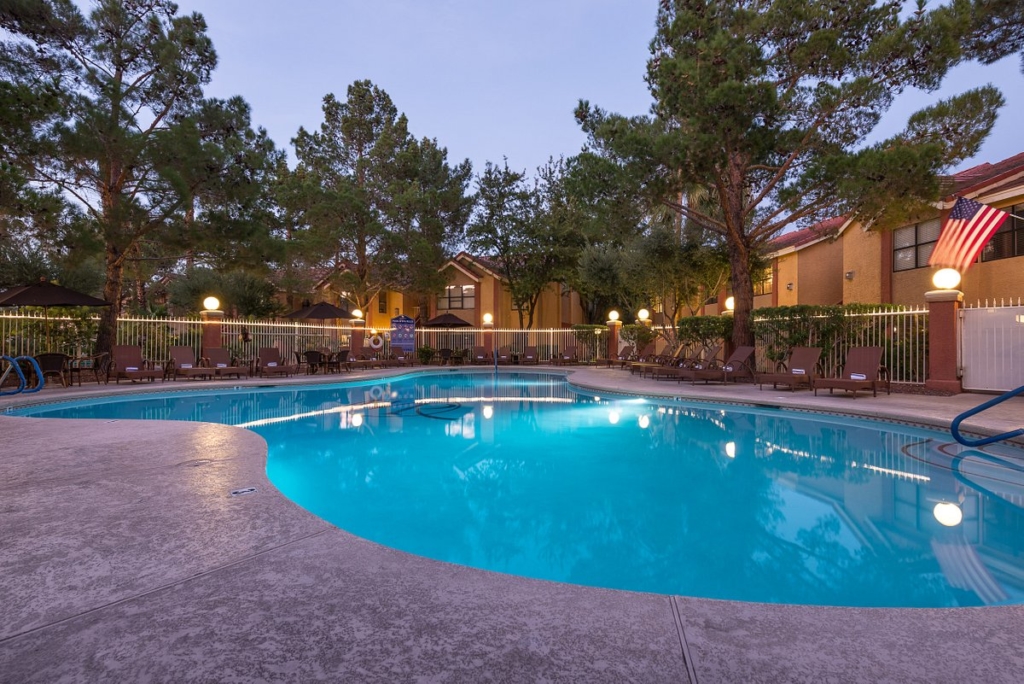 More than anywhere else, good amenities are so important when you travel to Las Vegas. There will likely be days where you're waiting for nightfall when the real excitement starts, and until then, you'll want to kill some time. Fortunately, Westgate Flamingo Bay Resort has more than enough to keep you occupied. Want to stay active? The resort has a fitness center, basketball and tennis courts to enjoy. If you like games with a bit more mental focus, stop by the outdoor chess area or play a round of mini-golf. You can also unwind in the heated outdoor pool and spa tub. Plus, unlike many other resorts, this one is dog friendly! That means that if you're a dog owner, you can bring them with you on the adventure of a lifetime. Just be warned that conditions and fees may apply.
Learn more: Is Westgate a Good Timeshare?
Accommodations at Westgate Flamingo Bay Resort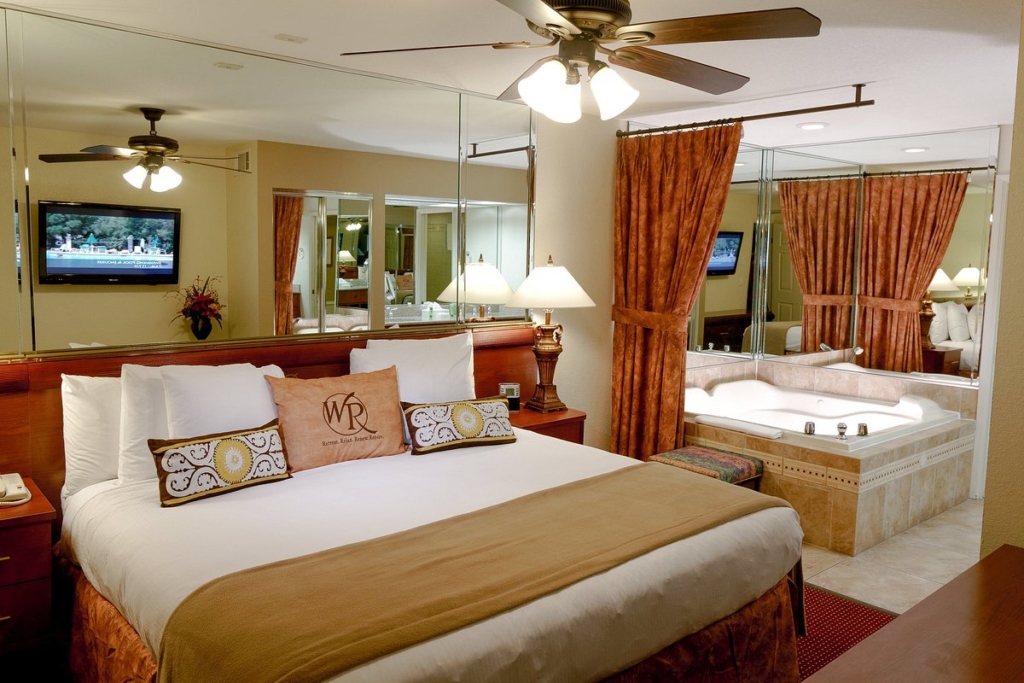 When you're ready to turn in for the night (or day), Westgate Flamingo Bay Resort has comfortable accommodations with plenty of space to stretch your legs. Guests have their choice of one or two-bedroom villas to unwind in. First, the one-bedroom villas feature a king-sized bed and queen sleeper sofa. Overall, this villa can house up to four guests. Next, the two-bedroom villas offer a king-sized bed, queen-sized bed, and queen sleeper sofa. The max occupancy for this villa is six guests. Whichever you choose, you'll enjoy a fully-equipped kitchen, dining, and living rooms, and a cozy fireplace. There are also deluxe villas that add even more space for you to relax. What more could you want out of your home away from home? With tons of space and stellar amenities, these villas are of great value.
Learn more: The Ultimate Guide to Las Vegas Timeshares
Things to Do Near Westgate Flamingo Bay Resort
Relaxing at the resort is fun, but the time has finally come. The sun is down, the lights are up, and Sin City is finally awake! Here are just a few things you can do near Westgate Flamingo Bay Resort.
Visit the Bellagio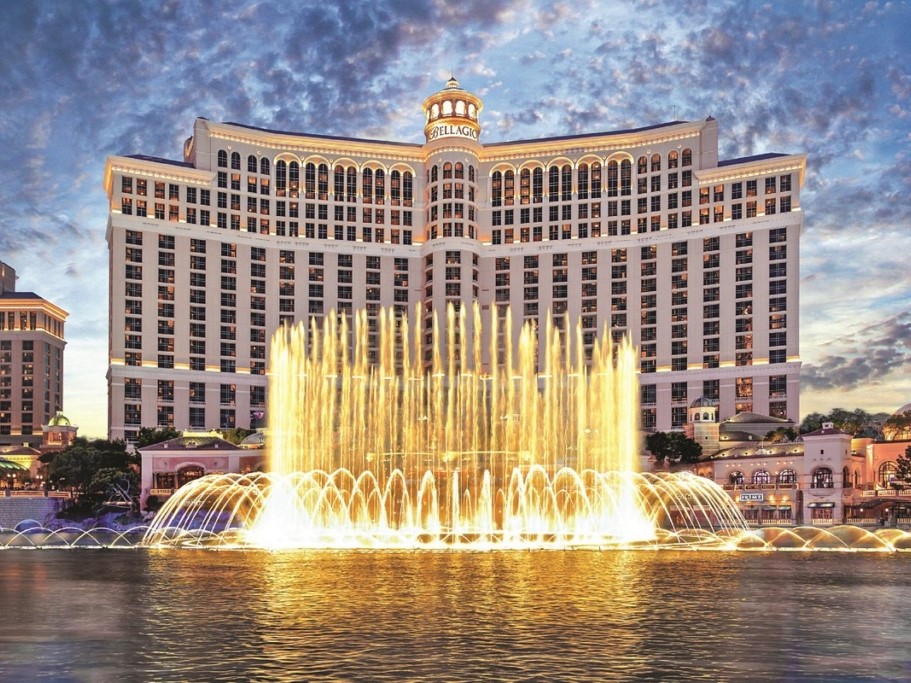 One of the city's icons is the Bellagio. You'll find this renowned casino just three miles away from Westgate Flamingo Bay. With over 40 poker tables and 2,300 slot machines, it's safe to say all your gaming needs will be covered here. With that said, there's more to the Bellagio than its casino. In fact, the Bellagio is also home to a gorgeous botanical garden! This garden is 14,000 square feet in size and changes every season, so there's always something new to see. Between the enormous garden and massive casino, you might be thinking that's all there is to the Bellagio. Well, think again! The Bellagio's crown jewel is its fountains. Each night, these fountains shoot water 460 feet into the air. Plus, you can enjoy these fountains free of charge! So even while you're strolling down the Vegas Strip, you'll still enjoy something from the Bellagio.
Stroll Down the Strip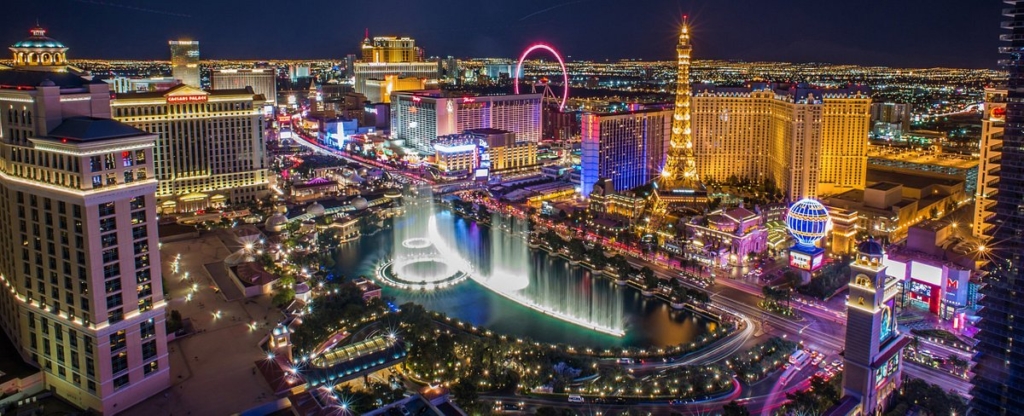 Speaking of the Strip, what better way is there to see the best of Las Vegas? No matter what else you do, this is one part of the city you have to experience. Pictures just can't do justice to all the vibrant colors and striking Neon signs. Plus, there are a number of attractions you can enjoy here. Climb a replica of the Eiffel Tower or take photos with one of the Statue of Liberty. You can even ride a gondola on the water and float by many of the Strip's shops. These rides let you see the Strip from a completely different perspective, and they're great for both couples and families. All of the excitement of the Vegas Strip is just two and a half miles from Westgate Flamingo Bay. No need to worry about long rides when all the excitement is right at your fingertips!
Enjoy the Fremont Street Experience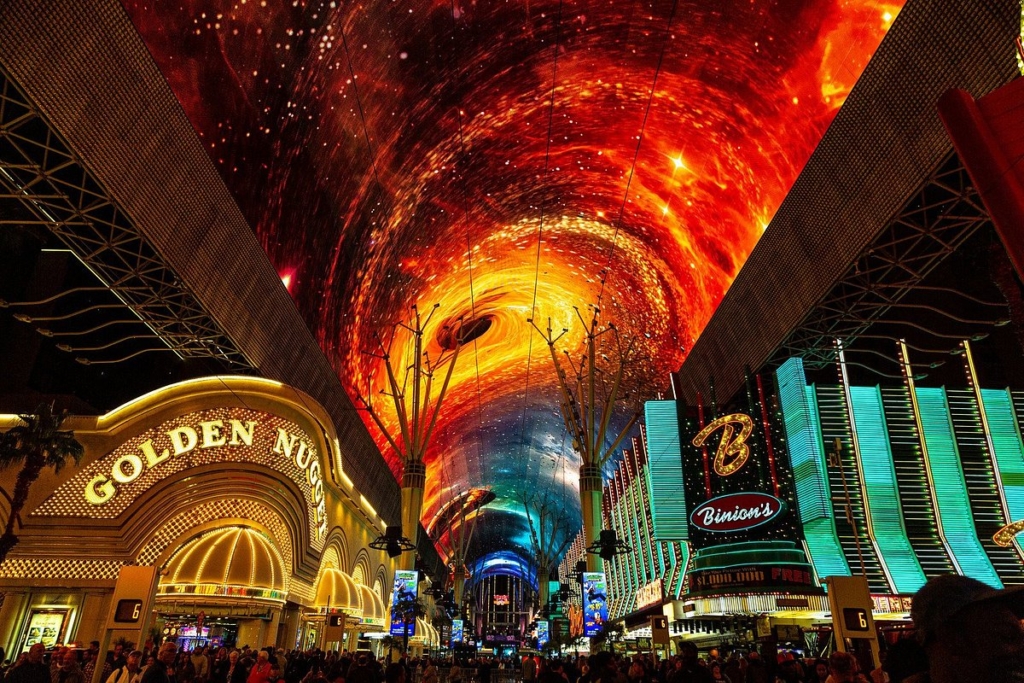 It'd almost be easier to say what the Fremont Street Experience isn't than to list all the things it is. Located only seven miles from Westgate Flamingo Bay Resort, you'll have no trouble reaching this activity hub. Here, you'll enjoy free concerts and live music, tons of casinos, and restaurants as far as the eye can see. On top of all this, you can witness the spectacle known as Viva Vision. Viva Vision is the largest video screen in the world at 1,375 feet long, and each night, it shows impressive light shows at the top of every hour. Want a different view of Fremont? Then check out the SlotZilla ziplines. These 11-story slots of machine-inspired ziplines will take you high above the crowds. While the normal ziplines are fun enough, their Super Hero Ziplines take the excitement to a whole new level with greater heights and even more intense speed.
Buy a Timeshare at Westgate Flamingo Bay Resort
Las Vegas is all about luxury and glamor, so why wouldn't you want a resort that matches that? Westgate Flamingo Bay Resort has villas that are as cozy as they are luxurious. Plus, with its variety of amenities, you'll have more than enough to do before heading out for the night. If you want to experience all the city has to offer, your best bet is to buy a timeshare. With a timeshare, you'll be able to keep coming back to the excitement of Sin City each year. Want to get started? At Fidelity Real Estate, we have listings not just for this resort but others in the Westgate family. We also have listings from other major brands like Disney Vacation Club, Wyndham, and Marriott. If you have any questions, give us a call at 1-800-410-8326 or email us at team@fidelityresales.com.