If you're a fan of the beach that hasn't visited Mexico, you're missing out! Mexico has plenty of amazing beaches on both the East and West Coast. While many of them are great, there's one that stands above the rest: Puerto Vallarta. The city is embraced by the Sierra Madre mountains on one side and the Pacific Ocean on the other, creating a distinct landscape you won't find anywhere else. Sound like a good time? Then you'll need a place to stay. Because Puerto Vallarta's a popular vacation destination, there are plenty of amazing places to stay, and choosing just one isn't always easy. Fortunately, we're here to help! If you want spacious accommodations and stellar amenities, you won't want to miss out on Villa del Palmar Puerto Vallarta. Here's everything you need to know about this resort.
Amenities at Villa del Palmar Puerto Vallarta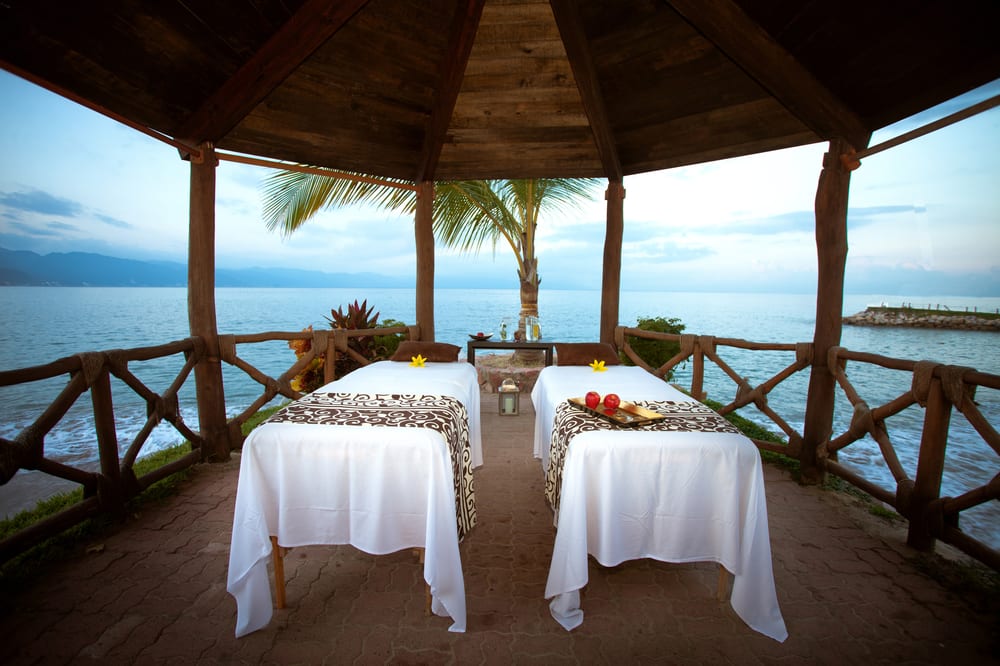 While you're likely going to spend most of your time outside the resort, the Villa del Palmar Puerto Vallarta is packed with amenities so you can enjoy your time on-site. Cool off from the Mexican heat in the outdoor pools and jacuzzi. Or if you'd like to stay in shape, stop by the fitness center, equipped with state-of-the-art equipment. If you want to really unwind after an exciting day outdoors, be sure to visit the Bay Breeze Spa. This spa is full of luxury treatments to help soothe your body. Some of the spa's highlights include an oxygen ritual, coconut body scrub, and plenty of facials. Finally, end your day with one of the resort's live entertainment events and theme nights. These events are constantly changing, so there'll always be something new waiting for you!
Accommodations at Villa del Palmar Puerto Vallarta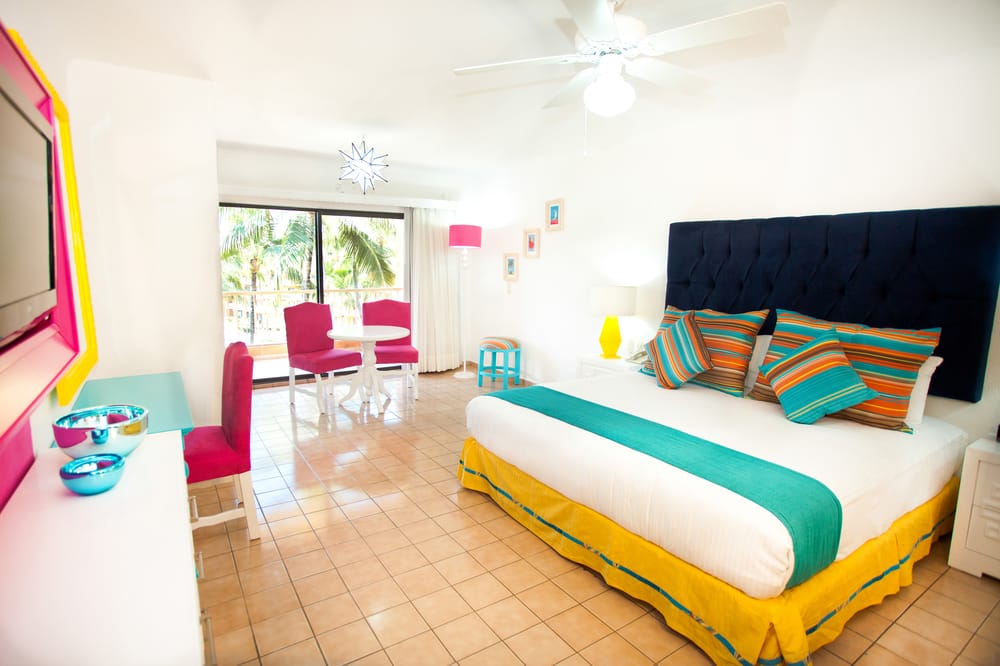 Accommodations include one and two-bedroom suites. The one-bedroom suite comes with a king-sized bed and sleeper sofa. You'll also enjoy a spacious living area and dining area alongside a fully-equipped kitchen. This suite can accommodate up to four people. Meanwhile, the two-bedroom suite comes with even more space. You can unwind with a king-sized bed, two double beds, and a full-size queen sleeper sofa, on top of all that, you'll have up to three bathrooms, a living area, and a full kitchen to house up to six guests. Additionally, both of these suites boast a private terrace. Lastly, if you still want something even more luxurious than what these suites offer, check out the two-bedroom penthouse suite. This suite has everything found in the two-bedroom suite, along with an additional king-sized bed and a spacious terrace complete with a private jacuzzi.
Things to Do Near Villa del Palmar Puerto Vallarta
As one of the most popular destinations in Mexico, it should come as no surprise that Puerto Vallarta has a lot to offer travelers. Whether you're a beach bum, an art lover, or an explorer, there are plenty of attractions you'll love, and Villa del Palmar is right near all of the action! Here are just a few things you can do near Villa del Palmar Puerto Vallarta.
Catch Some Rays at Playa de los Muertos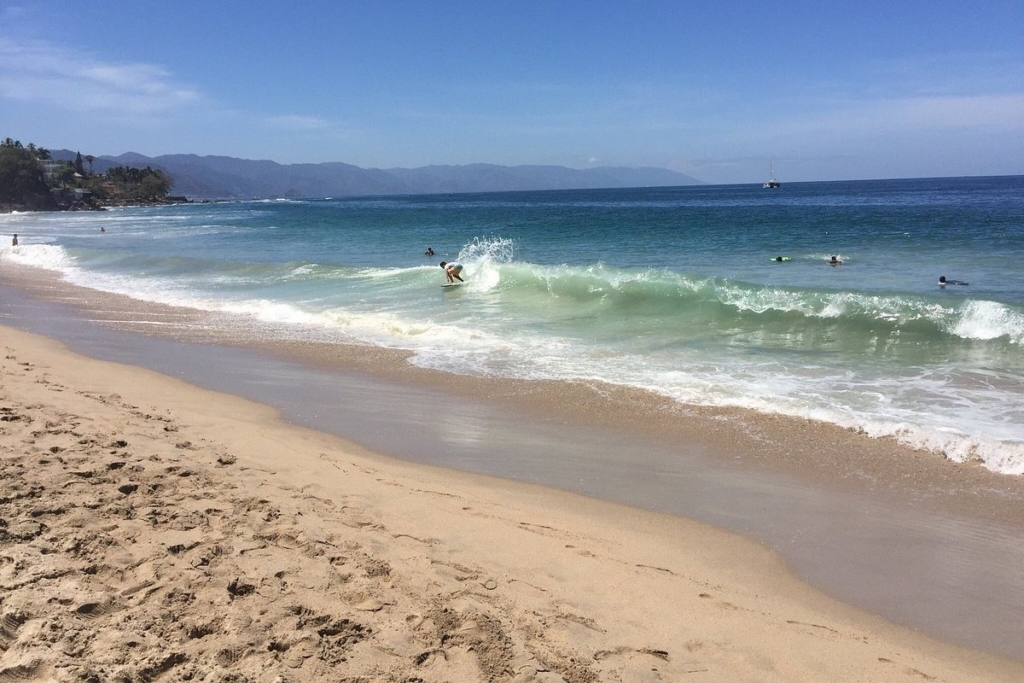 As the city's most popular shoreline, if you don't visit Playa de los Muertos, you're missing out! This beach offers plenty of opportunities to jet ski, windsurf, and even parasail. It's also a great spot for some beach volleyball, making it especially great if you're traveling in a group. If you get lucky, you might even spot some manta rays in the water! As the sun goes down, head to the pier for a view you won't forget. This pier lights up with different colors, which is why strolling down it at night time is a must. On top of being a local attraction, the pier also serves as a docking point for water taxis which take people to remote villages and inaccessible beaches. Playa de los Muertos is just a short drive away from Villa del Palmar Puerto Vallarta, so be sure to stop by.
Stroll Down the Malecon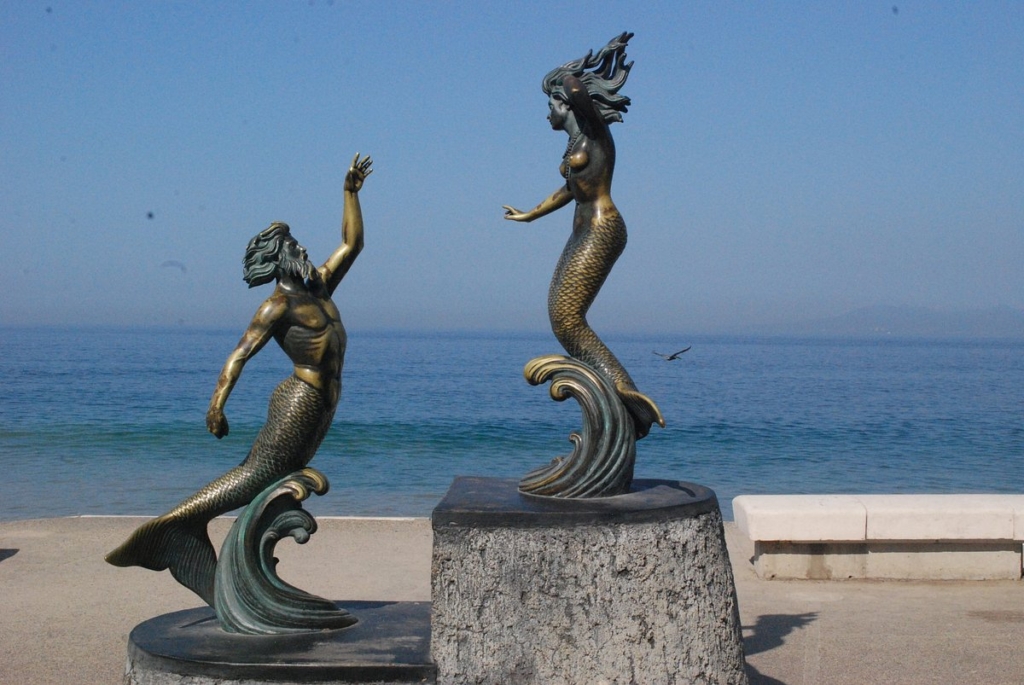 Not too far from Playa de los Muertos, you'll find the Malecon. This boardwalk is widely regarded as the best thing to do in town. The Malecon has been closed to vehicle traffic, so you can take a relaxing stroll along this sightseeing paradise walkway without having to worry about taxis or buses. There are numerous shops, restaurants, cafes, nightclubs, and art galleries dotted along this mile-long stretch of Puerto Vallarta. Speaking of art galleries, you'll be able to enjoy sculptures made by local and international artists on practically every corner of the promenade. If you want live entertainment, the Malecon has you covered! Head over to the Aquiles Serdan Amphitheater, and you'll be able to enjoy live music and shows. Plus, since the Malecon is close to Playa de los Muertos, it's also close to Villa del Palmar Puerto Vallarta.
Explore the Vallarta Botanical Gardens
Neighboring the city, the Sierra Madre Mountain range is filled with tropical forests that make Puerto Vallarta even more enchanting. Of all the forests near Villa del Palmar Puerto Vallarta, the Vallarta Botanical Gardens are the best. Walk through the Cactus Garden, the Tropical Fruit Orchard, and the Conservatory of Orchids and Native Plants. The Conservatory, in particular, stands out with almost 300 species of plants native to Mexico. Once you're done exploring these areas, push deeper into the forest by crossing the hanging bridge. It'll feel like you've traveled into another world! If you fell in love with any of the plants you saw in the Gardens, visit the nursery, you might be able to bring a plant home with you.
Buy a Timeshare at Villa del Palmar Puerto Vallarta
With a city that appeals to every kind of traveler, it's no surprise that Puerto Vallarta is a top destination in Mexico. With so much to do and see, you likely won't be able to visit everything there in one trip. If you'd like to keep coming back to Puerto Vallarta year after year, consider buying a timeshare there. Timeshares are a great way to help you save money on return trips, and you won't have to worry about searching for a hotel room every year. Not to mention, timeshares are typically three times larger than hotel rooms, making them much more luxurious. If you'd like to save some money, you can even buy a timeshare on the resale market to save some money while still enjoying all the luxurious amenities and spacious accommodations. Check out our video below, "timeshare resales vs buying direct," to learn more about timeshare resales.
Ready to get started? Then visit our marketplace! We have listings not just for Villa del Palmar Puerto Vallarta but other resorts around the world from a variety of popular developers like Westgate, Marriott, and Holiday Inn Club Vacations, so you'll have plenty of options to choose from. If you have any questions, please give us a call at 1-800-410-8236 or email us at team@fidelityresales.com. Our licensed agents are always happy to help!
Sell My Villa del Palmar Timeshare
If you already own a timeshare you no longer use at Villa del Palmar Puerto Vallarta, we can help you too! At Fidelity Real Estate, we help timeshare owners like you sell their timeshare every day, and we have for over 20 years. We follow a strict set of ethics to help keep you safe and can help you get started without any upfront fees. If you'd like to know more about selling your timeshare, check out our video, How to "Sell a Timeshare Without Any Upfront Fees." When you're ready to sell, just fill out the form below, and our licensed agents will contact you with the next steps.