Are you planning your next trip to Disney World? If so, you cannot miss out on stopping by Disney's BoardWalk for a meal or two (or five). Trust us, after you read our round-up of all the fabulous places to eat, you might even want to stay at Disney's BoardWalk Villas. Without further ado, here is everything you need to know about the restaurants at BoardWalk Disney.
Disney BoardWalk Fine Dining Restaurants
Flying Fish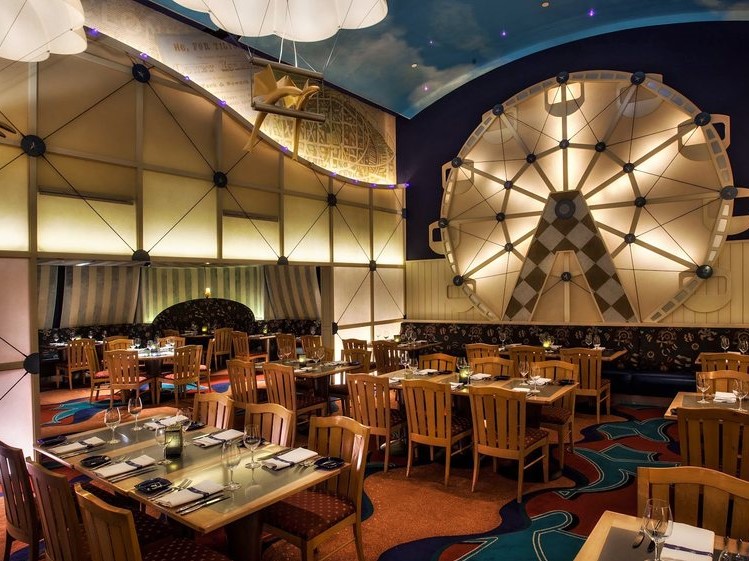 Type of Cusine: Seafood & American
Average Price: $35 to $59.99 Per Adult
Hours: 5:00 PM to 9:30 PM
Experience the best of what Disney's BoardWalk has to offer by indulging in the finest seafood and prime steaks at Flying Fish, a contemporary American restaurant. Immerse yourself in a world where every detail has been carefully considered, from the impeccable decor to the attentive service. Entrees include filet mignon, plancha-seared scallops, roasted tofu, potato-wrapped red snapper, and more. With a wide selection of handpicked wines to accompany your meal, Flying Fish becomes the perfect destination for a special night out. Don't miss out on this extraordinary culinary experience—make your reservation today and elevate your dining adventure at Disney's BoardWalk.
Casual Dining Restaurants at Disney BoardWalk
Trattoria al Forno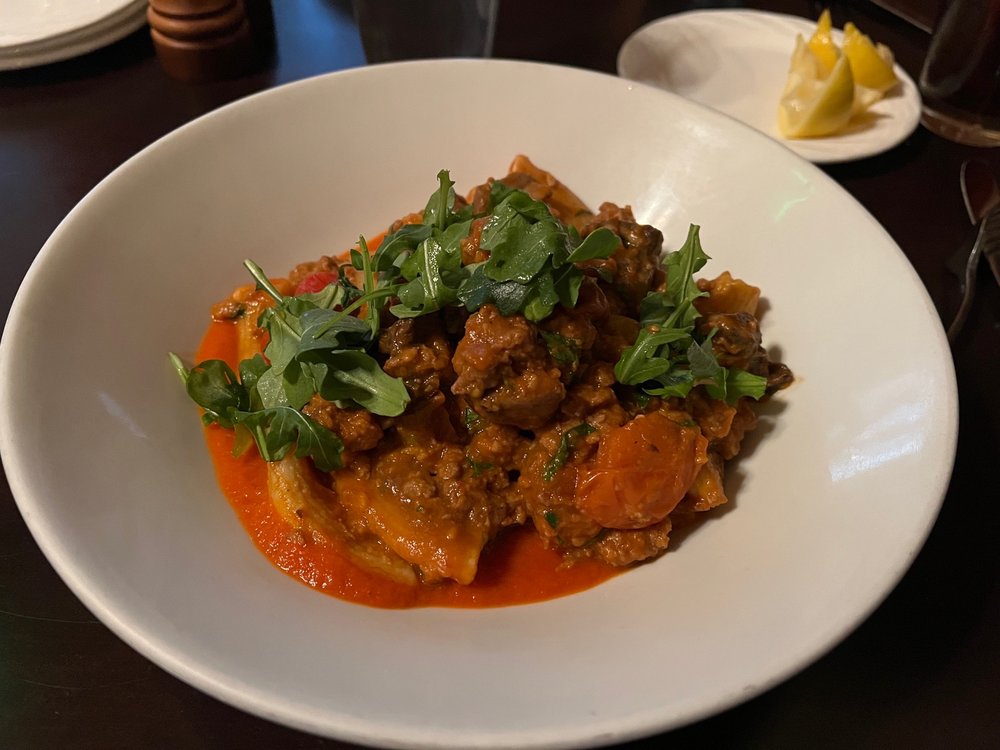 Type of Cusine: Italian
Average Price: $15 to $34.99 Per Adult
Hours: 7:30 AM to 11:30 AM & 5:00 PM to 10:00 PM
A delightful journey through the flavors of Italy awaits you at Trattoria al Forno. This cozy restaurant celebrates Italian cuisine's rich diversity with its artisanal menu, featuring authentic ingredients and recipes from all over Italy. From a hearty breakfast offering poached eggs with fennel sausage to tempting dinner appetizers like fried calamari and mouthwatering main courses, including authentic pizzas, oak-grilled strip steak, as well as chicken parmigiana, there's something to satisfy every craving. The extensive wine list showcases 100% Italian wines from renowned regions like Tuscany, Veneto, and Piedmont. Whether you stop in for breakfast or dinner, you and your family are in for a treat.
Big River Grille & Brewing Works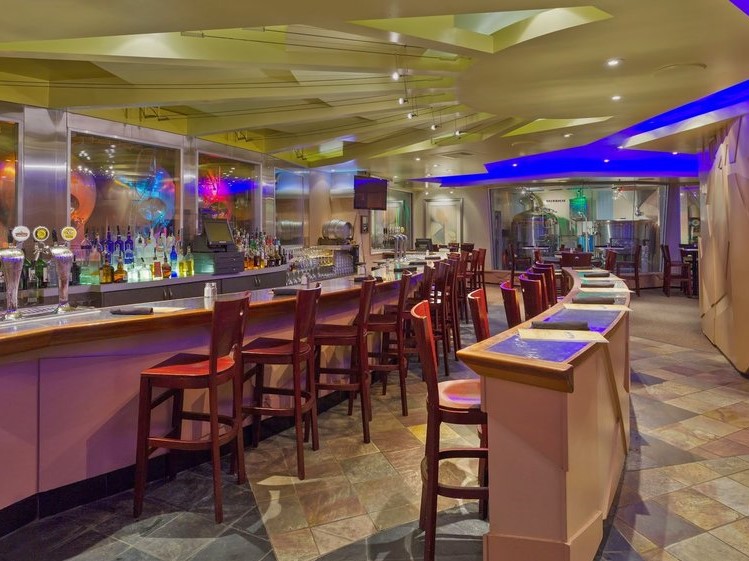 Type of Cusine: American
Average Price: $15 to $34.99 Per Adult
Hours: 11:00 AM to 10:00 PM
Savor the ultimate brewpub experience at the only working brewpub within Walt Disney World Resort, Big River Grille & Brewing Works. Whether you choose the indoor dining area or the scenic outdoor patio, you'll enjoy a delectable menu featuring tantalizing spins on American pub classics. The menu boasts mouth-watering barbecued ribs, cheeseburgers, nachos, sandwiches, and more. Kids will enjoy a menu offering favorites like hamburgers, hot dogs, chicken sandwiches, pasta, and grilled cheese. Complement your meal with one of the renowned, handcrafted ales, and lagers brewed on-site, including the acclaimed Big River I.P.A and the seasonal Sweet Magnolia American Brown Ale—don't hesitate to sample them all.
Disney BoardWalk Restaurants for a Quick Bite to Eat
BoardWalk Deli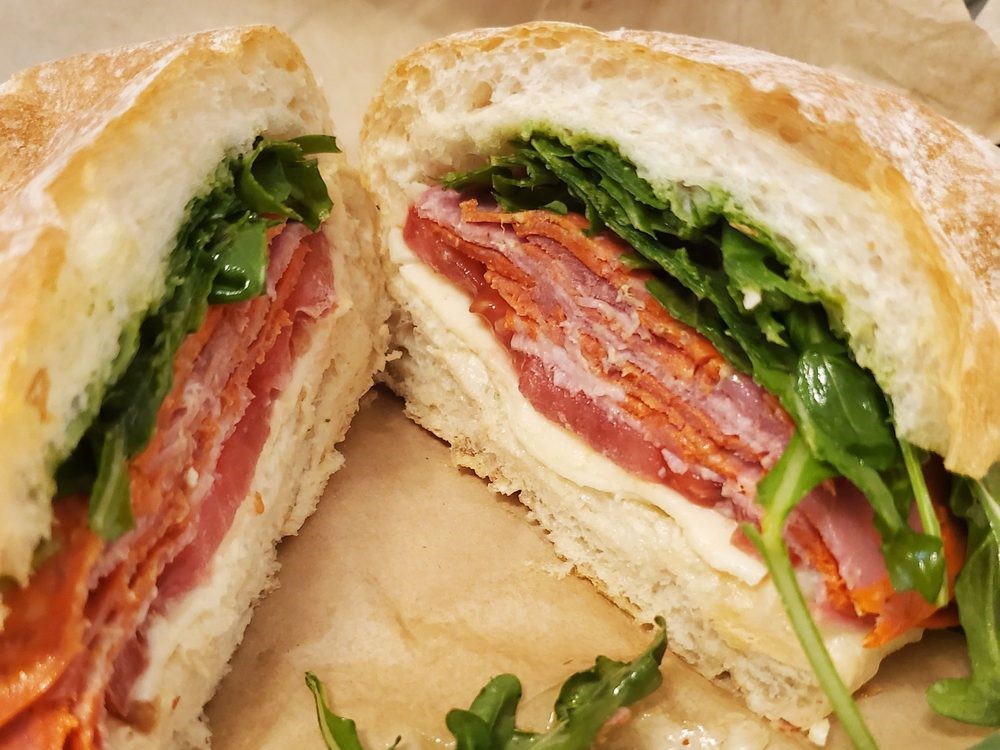 Type of Cusine: American
Average Price: $14.99 & Under Per Adult
Hours: 7:00 AM to 10:00 PM
Drawing inspiration from delis in the American Northeast, the menu at BoardWalk Deli offers an array of delicious and comforting treats that satisfy. There are classic and inventive house-baked bagel flavors to eat. For a savory treat, try the overstuffed warm pastrami Reuben—it's sure to hit the spot. Or, if you're in the mood for something sweet, there are several decadent desserts that will make your mouth water. Try the hand-piped cannoli, a creamy Italian pastry filled with sweet ricotta cheese and topped with chocolate chips. It is no surprise that this is the most popular place to grab a sandwich among Disney BoardWalk restaurants!
Pizza Window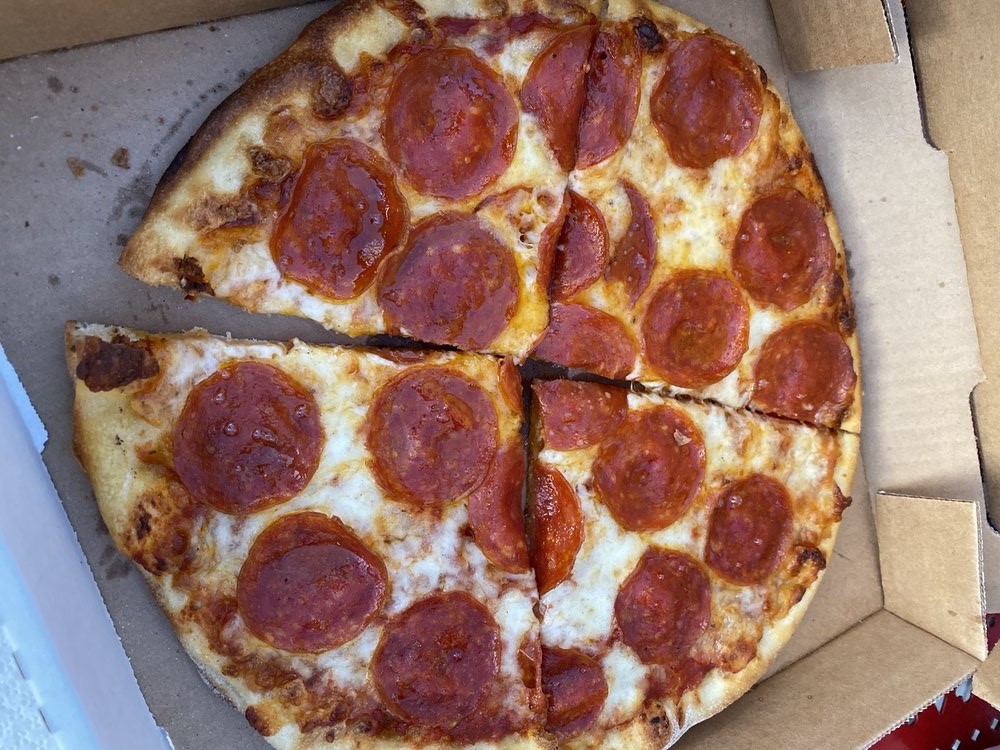 Type of Cusine: American
Average Price: $14.99 & Under Per Adult
Hours: 12:00 PM to 12:00 AM
As the name implies, Pizza Window is a walk-up window located on BoardWalk Disney where customers can order pizza. It is a convenient way to get food fast. Customers simply show up at the window, place their orders, and pick up their food. Although on the smaller side, the menu boasts tasty food, including a super sliced pepperoni and cheese pizza, a side salad, as well as mini cannolis. Also, there are draft beers, wine, and soft drinks. Whether you are looking for a quick bite before heading to the parks or a late-night meal, this fabulous BoardWalk Disney restaurant has you covered.
BoardWalk Joe's Marvelous Margaritas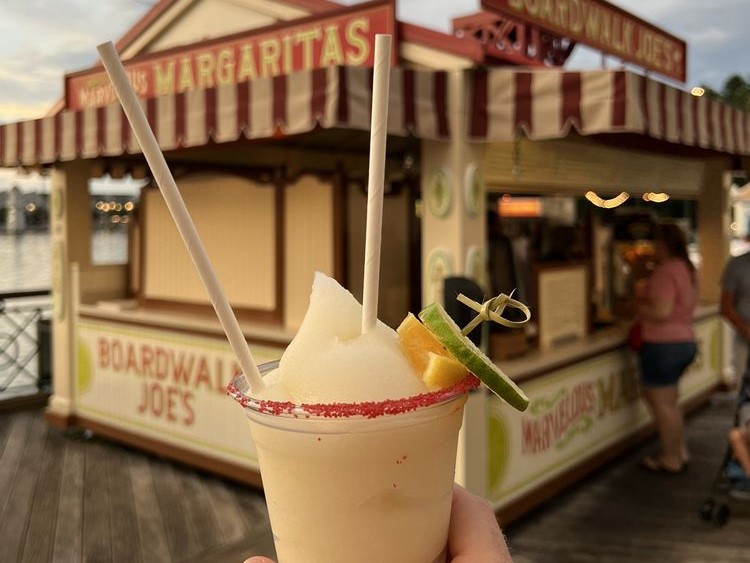 Type of Cusine: American & Mexican
Average Price: $14.99 & Under Per Adult
Hours: 12:00 PM to 12:00 AM
When the Florida heat hits, head to BoardWalk Joe's Marvelous Margaritas. The frozen concoctions are made with fresh fruit and real ingredients, and the atmosphere is unbeatable. If you're looking to explore the wild side, look no further than Captain's Seaside Sensation! This frosty delight is a pineapple smoothie with a shot of Captain Morgan Spiced Rum. It's sure to bring a taste of the tropics to any occasion. And that's not all! Margaritas, piña coladas, wine, and beer are also available. Traveling with the whole family? Strawberry or DOLE whip smoothies will be popular with the kids. But drinks aren't all you can get. If you are hungry, you can enjoy nachos, a Mickey pretzel, or a jalapeño-stuffed pretzel.
BoardWalk Lounge at Disney
AbracadaBar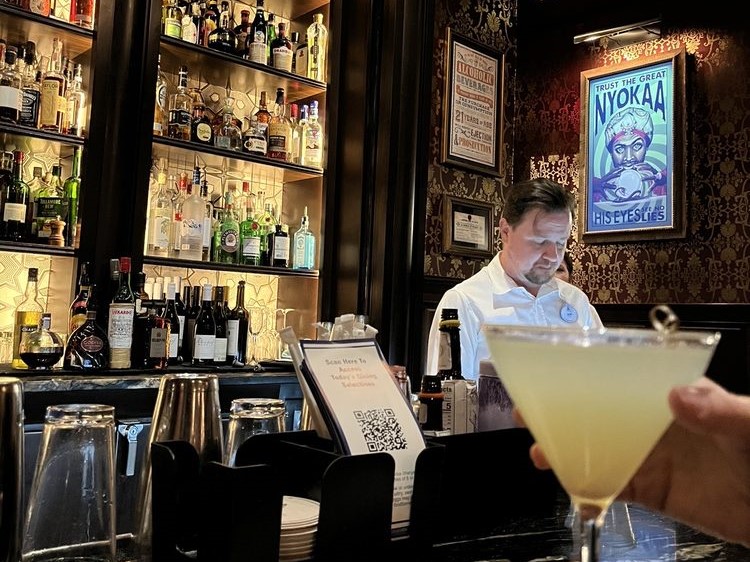 Type of Cusine: American
Average Price: $14.99 & Under Per Adult
Hours: 4:00 PM to 12:00 AM
Step into a world of wonder and enchantment as you enter AbracadaBar, the legendary cocktail lounge renowned for its alluring atmosphere and illustrious history. Many years ago, it was the gathering place of magicians, hypnotists, and their charming assistants. Now, it offers an opportunity to travel back in time and experience the golden age of magic for yourself. With its unique décor, vintage vibe, and charming ambiance, this curious cocktail lounge will take your breath away. Take your pick of any cocktail, from an Aperol spritz to a Vodka Martini. In addition, if you go between 5:00-9:00 PM, you can enjoy bar snacks, including assorted meats and cheeses, Margherita pizza, and abra fries.
Restaurants at Disney BoardWalk To Crave Your Sweet Tooth
BoardWalk Ice Cream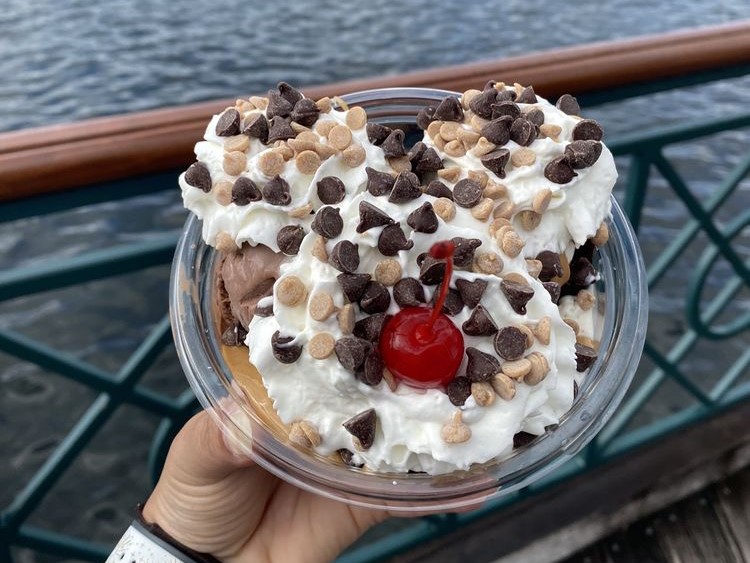 Type of Cusine: American
Average Price: $14.99 & Under Per Adult
Hours: 3:00 PM to 11:00 PM
Bring your sweet cravings to BoardWalk Ice Cream, the amazing ice cream parlor located at Disney's BoardWalk. With a wide selection of icy treats and sundaes, there's something for everyone. Try the Shore-Side Sundae featuring Snickers, the Bay-Side Brownie a la Mode, or the Strawberry Splash Shortcake, all inspired by Beaches & Cream Soda Shop. Are you feeling extra daring? If so, check out the Mickey Kitchen Sink Sundae. It's a huge sundae loaded with every topping imaginable. You might need a few friends to help you finish it.
The Cake Bake Shop Bakery by Gwendolyn Rogers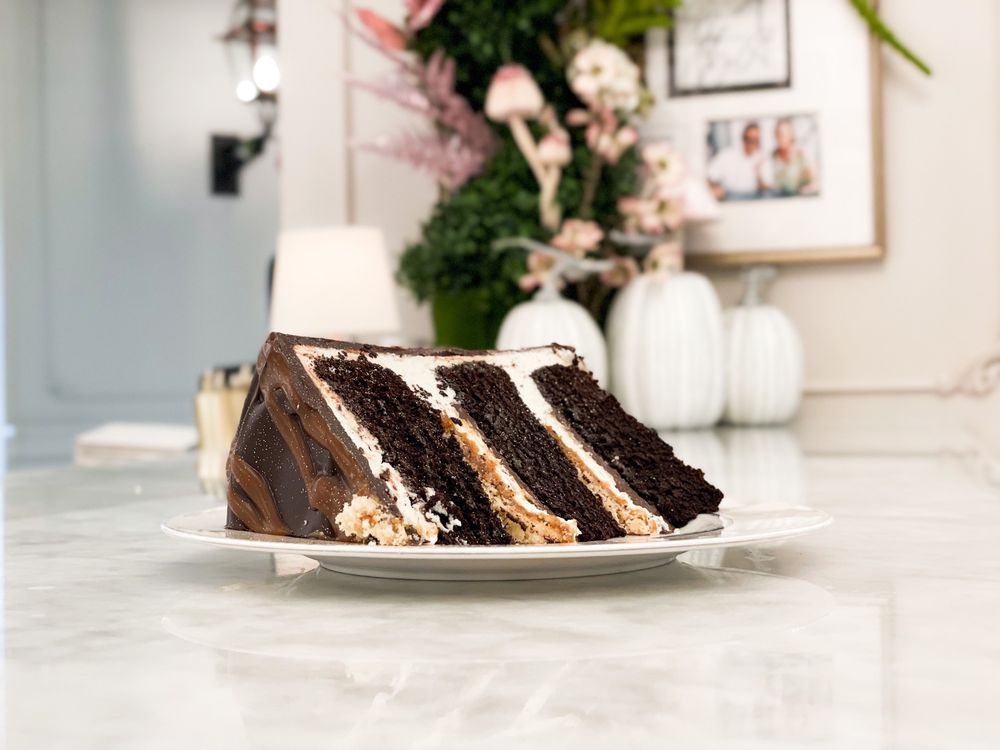 Type of Cusine: American
Average Price: $14.99 & Under Per Adult
Hours: Coming Soon
If ice cream isn't your dessert of choice, don't worry. The Cake Bake Shop Bakery by Gwendolyn Rogers is coming soon to Disney's BoardWalk and is going to change the game. Indulging in their fabulous cake, cookies, French macarons, brownies, dessert bars, pies, and cheesecakes is a blissful experience. Whether you're in the mood for a crunchy cookie, a light and airy macaron, a rich and gooey brownie, a chewy dessert bar, a flaky pie crust, or a creamy cheesecake, these treats have something for everyone. Let your taste buds explore and enjoy the many blissful bites available.
Buy a Timeshare at Disney's BoardWalk Villas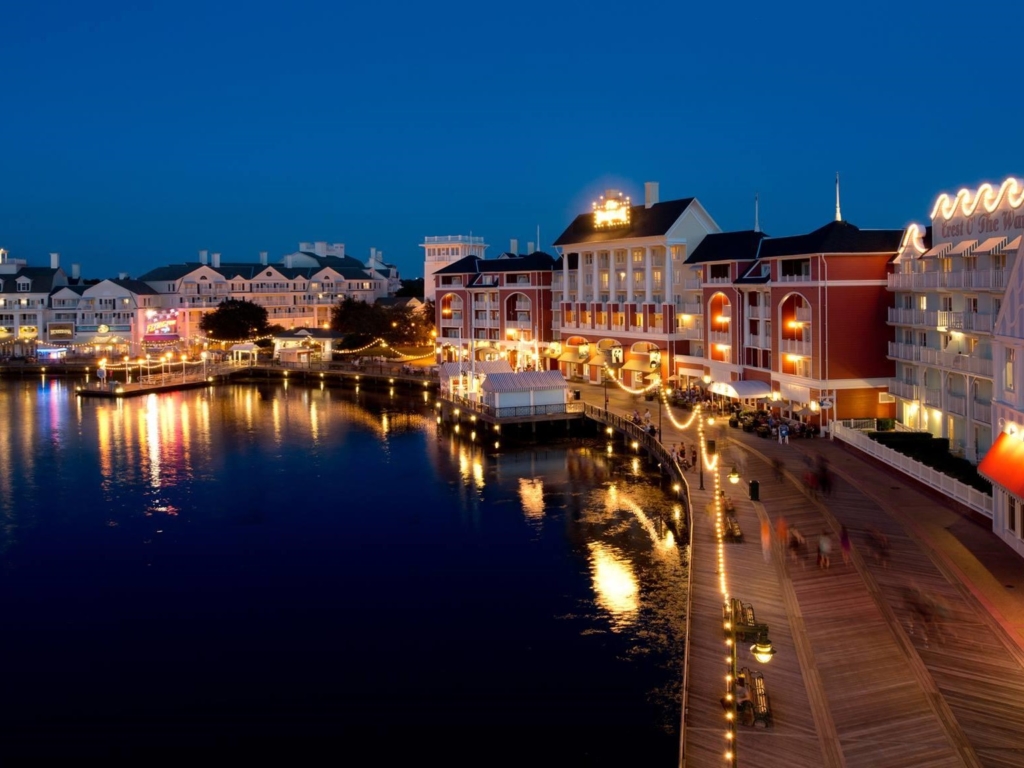 If you want a home away from home at Disney World, Disney's BoardWalk Villas is one of the best. Not to mention, it puts you up close to all of these fabulous restaurants at BoardWalk Disney mentioned above.
Step back in time and experience all the charm and nostalgia of the 1930s at this stunningly beautiful replica of a quaint waterfront village. Located within walking distance of Epcot and with convenient transportation to the other theme parks in the area, you can truly relax here and enjoy the luxury of being pampered in the utmost comfort. Come and explore the unique beauty of this timeless place and make memories that will last a lifetime. With three themed restaurants, a beautiful pool area, and access to clubs and shops along the boardwalk, all your needs will be met.
When you buy a DVC timeshare, you get priority booking access to your home resort, or you can visit all DVC resorts. Not to mention, when you buy a DVC resale, you can save thousands. Start by browsing our DVC resale listings. Then simply make an offer on the one for you! Have questions? Give us a call today at 1 (800) 410-8326.