Wyndham Destinations' portfolio of top-notch vacation clubs includes WorldMark by Wyndham, also known as WorldMark the Club. Club members can use their points to spend, bank, or borrow money for amazing vacations. You can find WorldMark resorts in some of the most sought-after destinations, including Mexico, Canada, Fiji, and throughout the United States. Here are some of the ways you can travel the world with WorldMark by Wyndham, whether it's to enjoy family-friendly resorts, sunny weather, or fun activities.
Why Travel with WorldMark by Wyndham?
There are many reasons WorldMark is one of Wyndham's most respected Clubs. The main reason is the fabulous amenities the resorts offer. From swimming pools to golf courses to tennis courts and everything in between, no matter which resort you choose, you know the resort will be fabulous. In addition, the accommodations are spacious, and many offer a fully-equipped kitchen, a separate living room as well as a dining area.
Not to mention, the WorldMark program is based on a points system, so vacation planning is a breeze! WorldMark's resorts include all three Las Vegas resorts, so owners can use their points wherever they like. Thanks to the flexibility of this program, owners can customize their vacations according to their specific preferences. The WorldMark by Wyndham chain has resorts in more than fifty locations, including Hawaii, California, Colorado, and more.
Another reason to travel with WorldMark by Wyndham is the incredible perks for owners. For example, WorldMark is an RCI-affiliated company, which means owners are able to participate in RCI's incredible vacation exchange program. Over 4,200 RCI resorts around the world are available for owners to stay at in exchange for time at their home resort. Aside from last-minute vacations and the ability to trade points for plane tickets and cruises, owners have access to extra benefits based on their owner status.
Top WorldMark by Wyndham in the United States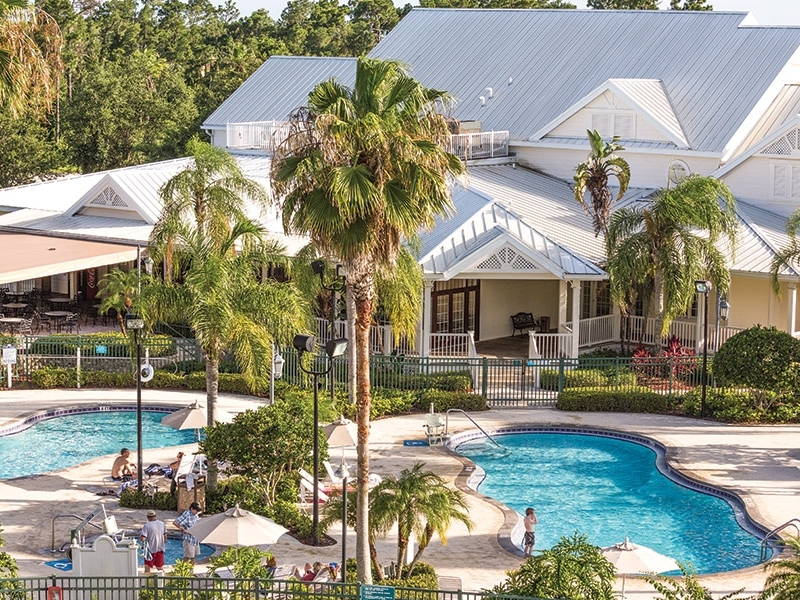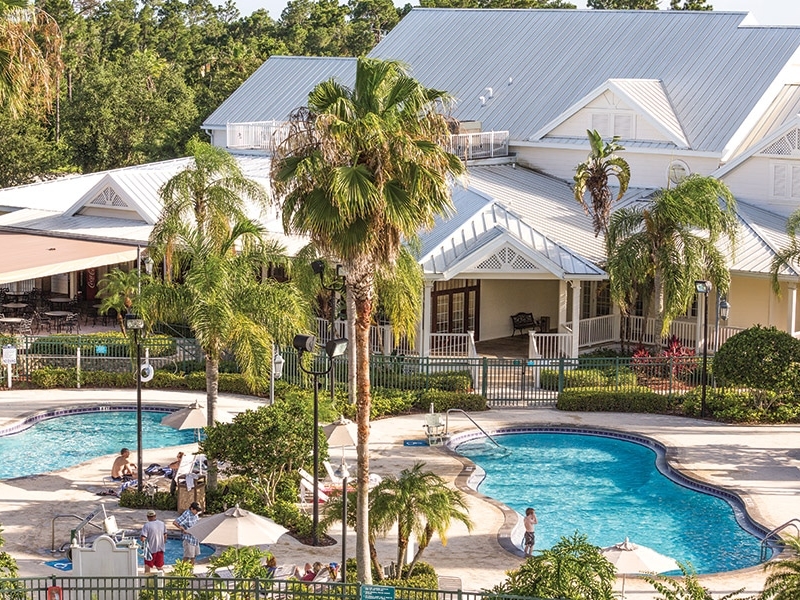 WorldMark Kingstown Reef – Orlando, Florida
In close proximity to all of Orlando's top-tier attractions, WorldMark Kingstown Reef resort is located on International Drive, just ten miles from Walt Disney World. Rooms range from one- to three-bedroom suites, depending on your needs. In addition, each room comes with a kitchen and a laundry unit. As mentioned previously, WorldMark by Wyndham has fabulous amenities, and this resort offers just that. The resort boasts a children's pool, a swimming pool, barbecue areas as well as a fitness center.
For more details, check out our blog: WorldMark Orlando Kingstown Reef: All You Need to Know!
WorldMark Steamboat Springs – Colorado
There is no right or wrong time to visit Steamboat Springs, Colorado. For a snowy getaway, travel there in the winter. During your trip, you can go skiing, sleigh riding, and ice skating. In contrast, during the summers when it is warmer, you can go white water rafting, hiking, and fly fishing. Suite sizes at WorldMark Steamboat Springs range from one-bedroom suites that sleep up to four guests to three-bedroom suites that sleep up to eight guests. In addition, this WorldMark by Wyndham resort has an outdoor pool, sauna, movie rentals, basketball courts, a fitness center, and more.
WorldMark Tropicana Resort – Las Vegas
During the day, WorldMark Tropicana is a peaceful oasis and at night is a quiet retreat despite being close to the Las Vegas Strip. Located just two and a half miles from the Strip, this large nine-acre WorldMark resort offers a complimentary shuttle service for your convenience. Not to mention, WorldMark Tropicana has a large pool area with four hot tubs! As for accommodations, you can comfortably sleep between four to six guests.
For more details, check out our blog: WorldMark Las Vegas: Resorts You Don't Want To Miss!
Top WorldMark by Wyndham Outside of the United States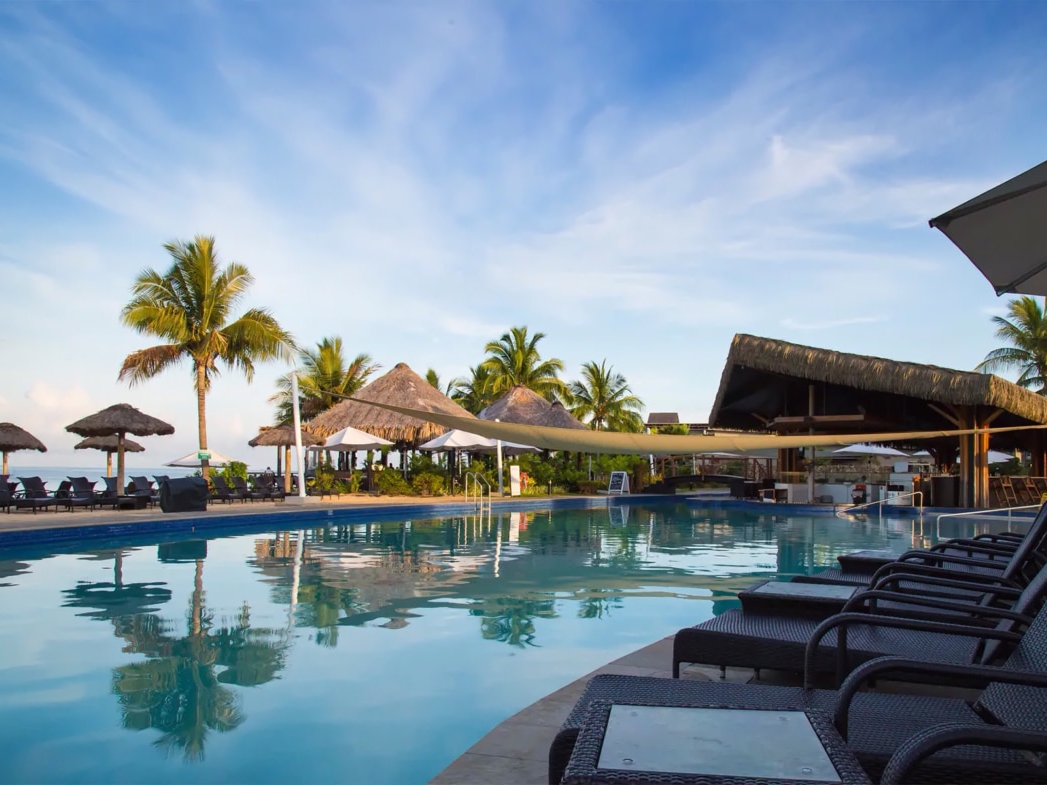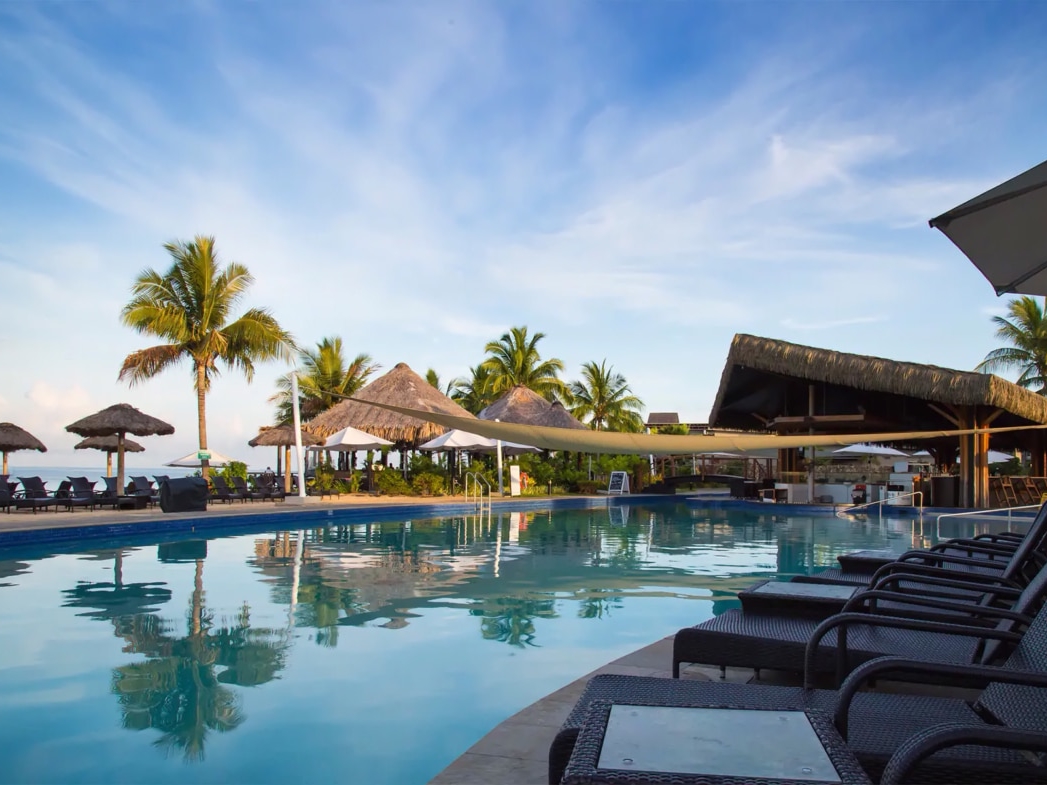 WorldMark South Pacific – Denarau Island, Fiji
When staying at WorldMark South Pacific – Denarau Island, you ensure a memorable trip to Fiji. This picturesque resort makes it the perfect timeshare for a romantic getaway as well as a family vacation. While staying here, make sure to take advantage of the amenities, including the pools, private beach, sunbathing areas, fitness center, and restaurant. There are three types of accommodations at WorldMark Fiji, from one-bedroom suites for up to four guests to three-bedroom suites for up to eight guests.
For more details, check out our blog: Travel in Style to Fiji with WorldMark!
WorldMark Canmore-Banff – Canada
In the Bow Valley of Alberta, WorldMark Canmore-Banff is surrounded by mountains and wildlife. All kinds of winter sports can be found at this resort, as well as fishing, climbing, kayaking, and canoeing in the summer. This all-season town is the perfect location for your next getaway. When you aren't out and about, there is plenty of things to do at the resort. The amenities at this WorldMark by Wyndham timeshare include a fitness center, barbecue area, an outdoor heated swimming pool as well as an activities center. In addition, suite sizes range from a studio to two bedrooms.
WorldMark Coral Baja – San Jose del Cabo, Mexico
Just twenty miles from Cabo San Lucas sits the stunning WorldMark Club Coral Baja resort. This timeshare has a fabulous pool area with a tanning area and a swim-up bar. For some friendly competition, play around on the 9-hole putting green or the tennis courts. Not to mention, there is fabulous cuisine offered at Mama Mia, the resort's Italian and Mexican restaurants. There is plenty of culture to discover in and around San Jose del Cabo, a town with 18th-century architecture and typical Mexican architecture.
For more details, check out our blog: WorldMark Resorts: Top 10 Locations For An Unforgettable Vacation!
Buy a WorldMark by Wyndham Timeshare
Buying WorldMark resale is the best way to join in on the fun at all the resorts above. With the help of our Licensed Real Estate Agents, you can decide which resort is your family's favorite, and we can assist you with the buying process. You can get started today by putting an offer in on one of our WorldMark timeshare listings or calling us today at 407-465-5188.
Sell Your WorldMark by Wyndham Timeshare