Would you like to ski at a piece of Olympic History? Then the Olympic Valley is the perfect place for you. Located near Lake Tahoe in California, Olympic Valley is the site of the 1960 Winter Olympic Games. In fact, these games were actually the first Winter Olympics to be televised live! If you'd like to stay near California's Olympic Village and experience world-class skiing, it doesn't get better than the Olympic Village Inn. This Inn has easy access to Lake Tahoe skiing, plenty of great amenities, and luxurious accommodations. Overall, the resort works as a great home base for a trip to California.
Amenities at the Olympic Village Inn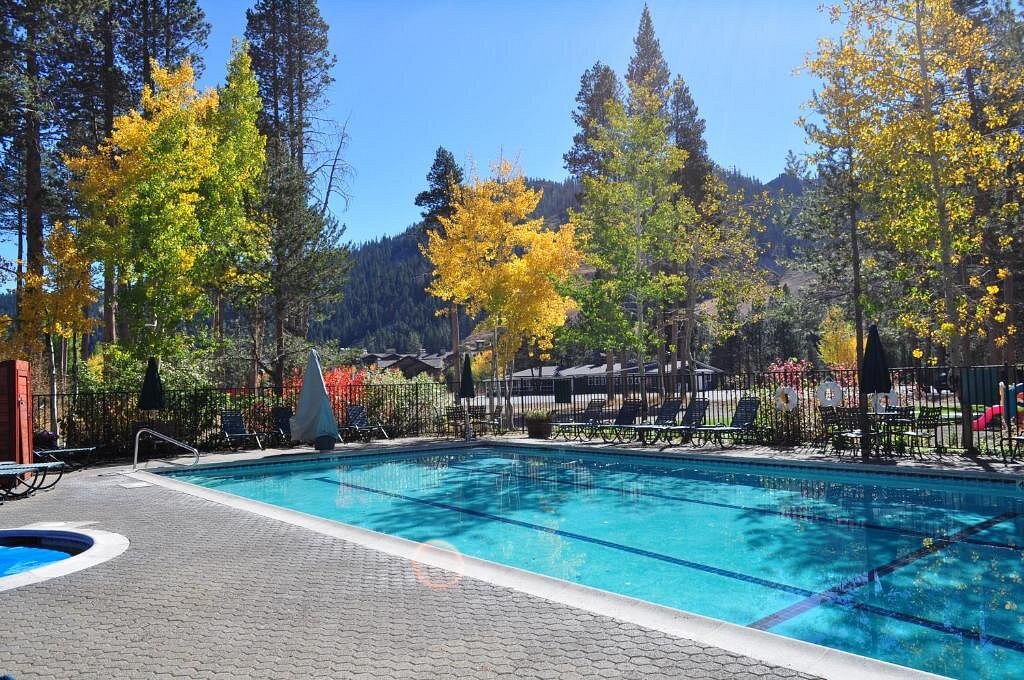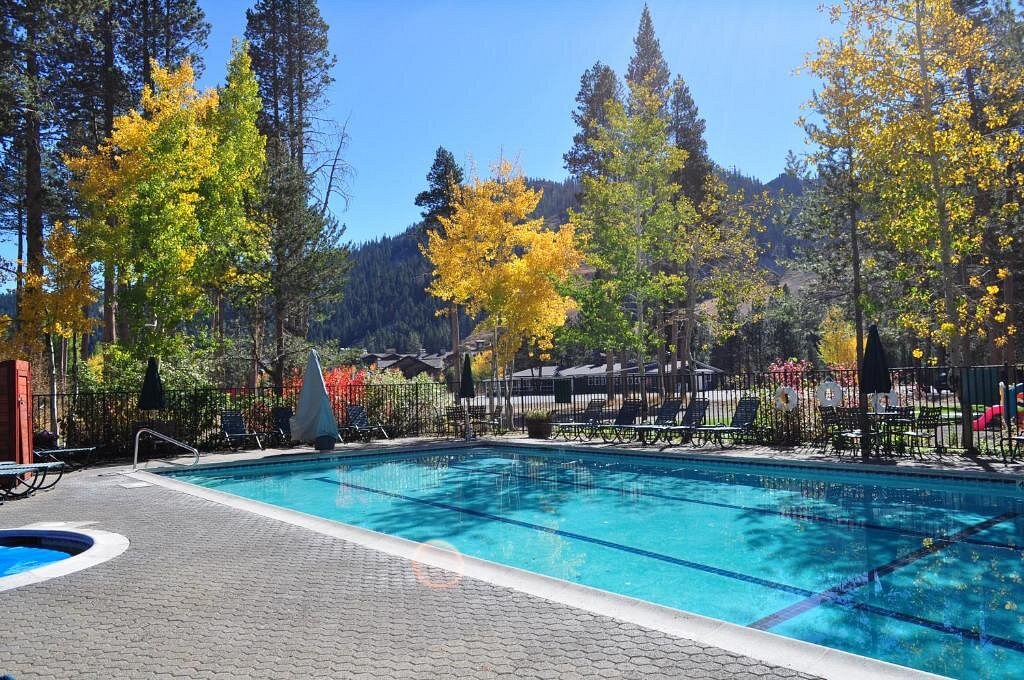 If you'd like to warm up after a long day on the slopes, the Olympic Village Inn has you covered. The resort features a large heated pool and three hot tubs to relax in. Want warmth with a lot less water? Olympic Village also has fire pits and an outdoor lounge area. If keeping up with your routines is important to you, there's a full fitness center with exercise bikes, treadmills, weight machines, and more. After you've worked up a sweat, you can unwind at the on-site Swedish Sauna. This resort is home to three restaurants. Fireside Pizza Company offers an extensive selection of Italian dishes, but of course, the star of the show is their pizza. Tremigo Mexican Kitchen and Tequila Bar feature authentic Mexican food with a family-friendly atmosphere. Lastly, the Auld Dubliner Irish pub has Irish cuisine, beers, and cocktails to enjoy.
Accommodations at the Olympic Village Inn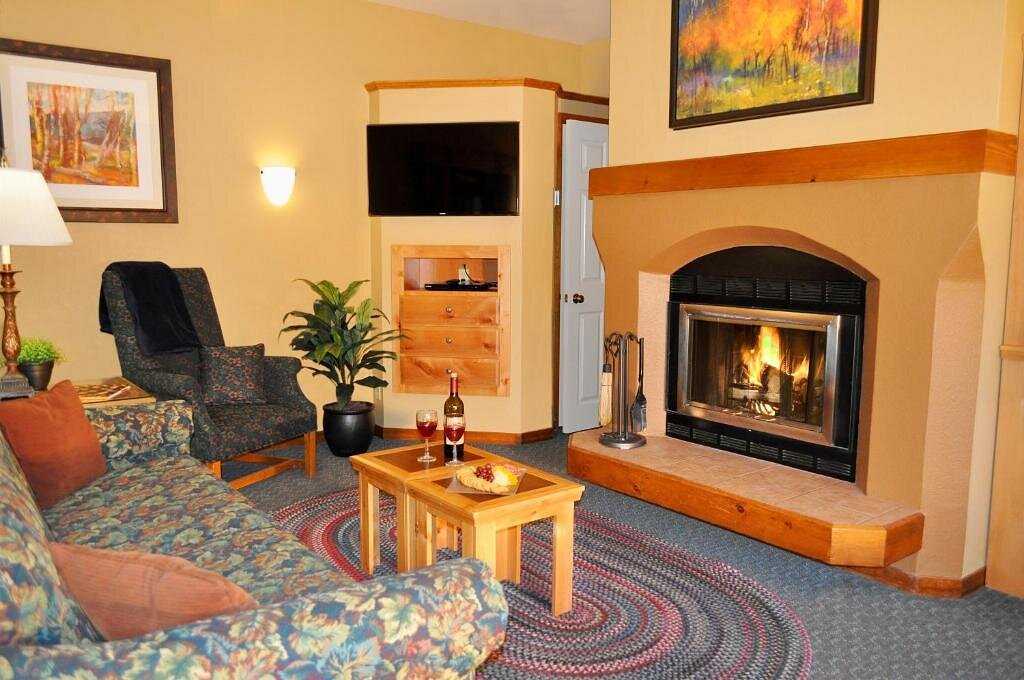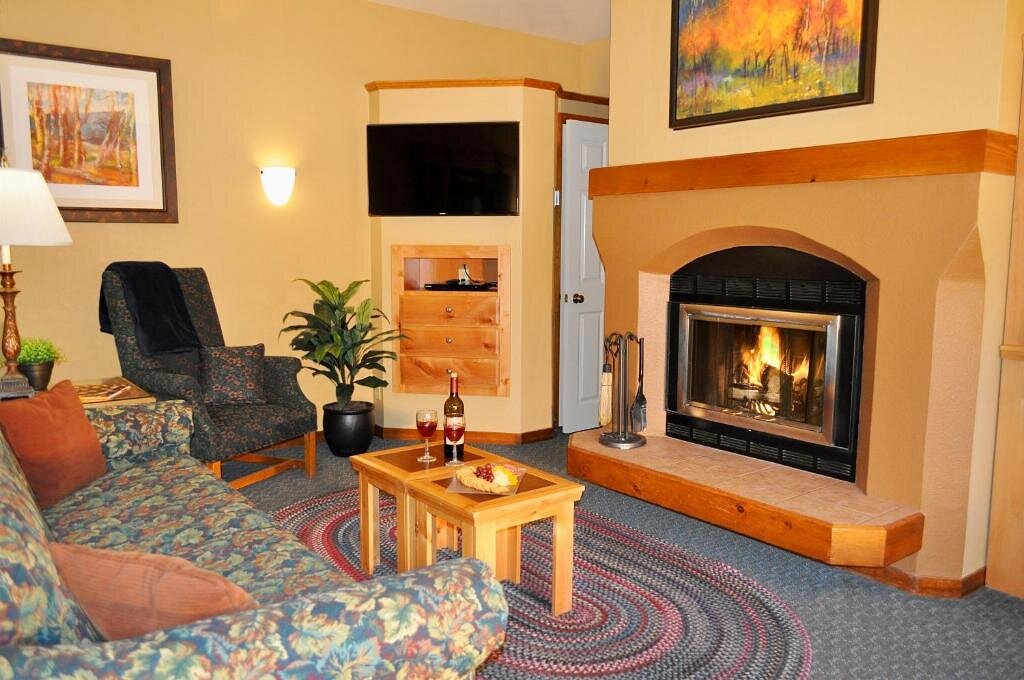 While most accommodations in other resorts go by titles like "one-bedroom, two-bedroom," etc, the suites at the Olympic Village Inn are called "Kitzbuhel" and "Chamonix". Fun fact, these are the names of legendary ski resorts in Austria and France respectively. It's safe to say these suites live up to their namesakes! The Kitzbuhel suite has an individual bedroom and a separate living room with a kitchenette. This suite has a bed and sleeper sofa, both of which are queen-sized. Additionally, the Kitzbuhel has a furnished private balcony so you can take in the gorgeous vistas of the Olympic Valley. As for the Chamonix, this suite has all the same features as the Kitzbuhel but with more space. To be specific, the Kitzbuhel is 375 square feet, while the Kitzbuhel offers 650 square feet to stretch your legs in. This suite also comes with a wood-burning fireplace.
Things to Do Near the Olympic Village Inn
While people may stay at a resort for its luxurious accommodations, they come because of the attractions nearby. Fortunately, when it comes to things to do, the Olympic Village Inn is no slouch. Check out some of the fun things you can do near the resort.
Ski Down the Alpine and Palisades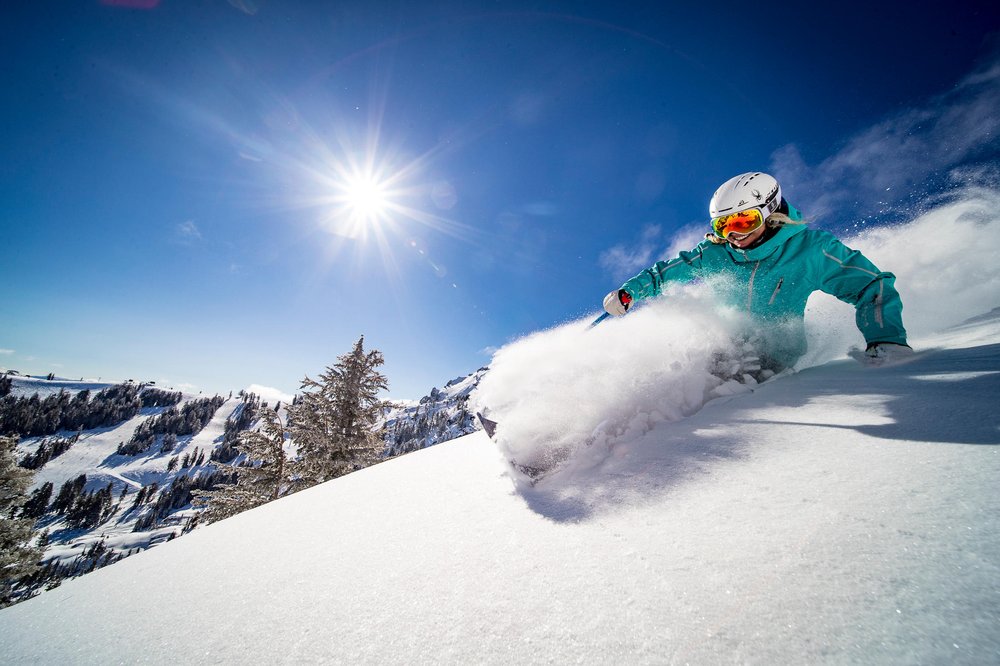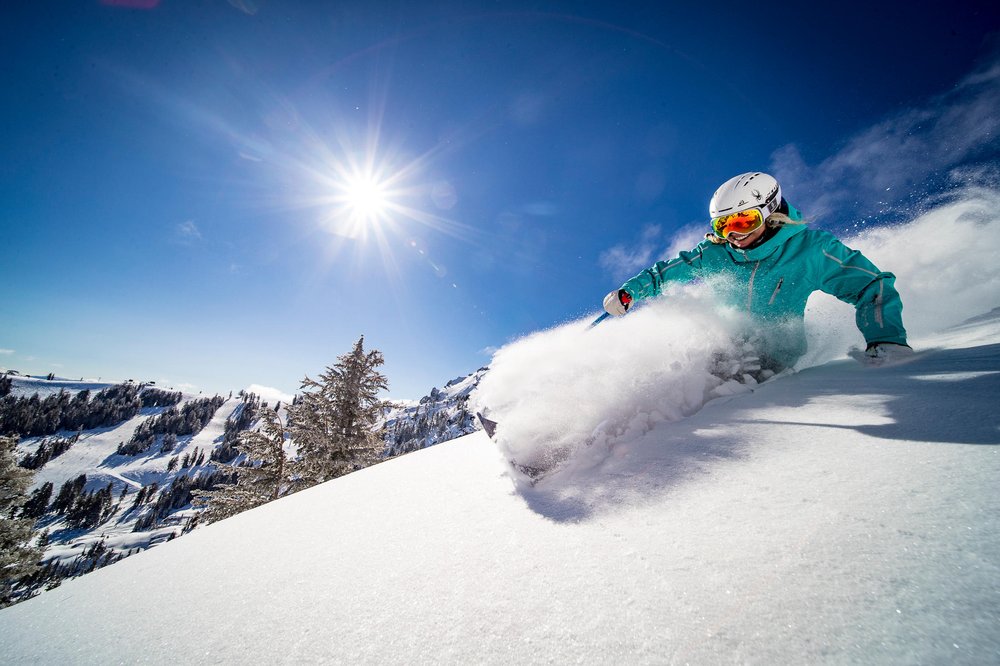 What trip to the Olympic Village would be complete without braving its legendary slopes? There are two mountains at Olympic Valley, Alpine and Palisades. Alpine has 2400 acres of skiable terrain and over 100 trails to enjoy. If you're a beginner, Alpine is a good place to learn the ropes, as 25% of the trails are designed for new skiers. As a result, you'll be able to hone your skills in a variety of areas and, over time, work your way over to the more challenging trails. Meanwhile, Palisades is a bit larger than Alpine. This mountain boasts 3600 skiable acres of terrain and over 170 trails to experience. Plus, Palisades has four terrain parks for avid snowboarders, while Alpine has two. Between the two mountains, there are 34 ski lifts, so you can rest assured that you'll be able to get wherever you're trying to go. 
Enjoy Hiking Through Lake Tahoe Trails
When you're not tackling the slopes in Olympic Valley, Lake Tahoe has plenty of hiking trails for you to explore. Do you want to wander through meadows of wildflowers? How about gazing out over a freezing Alpine lake? There are six trails to enjoy, so no matter the occasion, there's something here for everyone! The Olympic Village Inn gives you easy access to these trails. One of the most beloved trails is the Shirley Canyon Trail, which takes you alongside waterfalls and granite boulders. Another popular spot is the Thunder Mountain Trail, which goes from the base of Olympic Valley all the way up to the High Camp of Palisades. If you want a tour through many of the best sites the valley has to offer; hiking is a great way to do so.
Check Out the Gatekeeper's Museum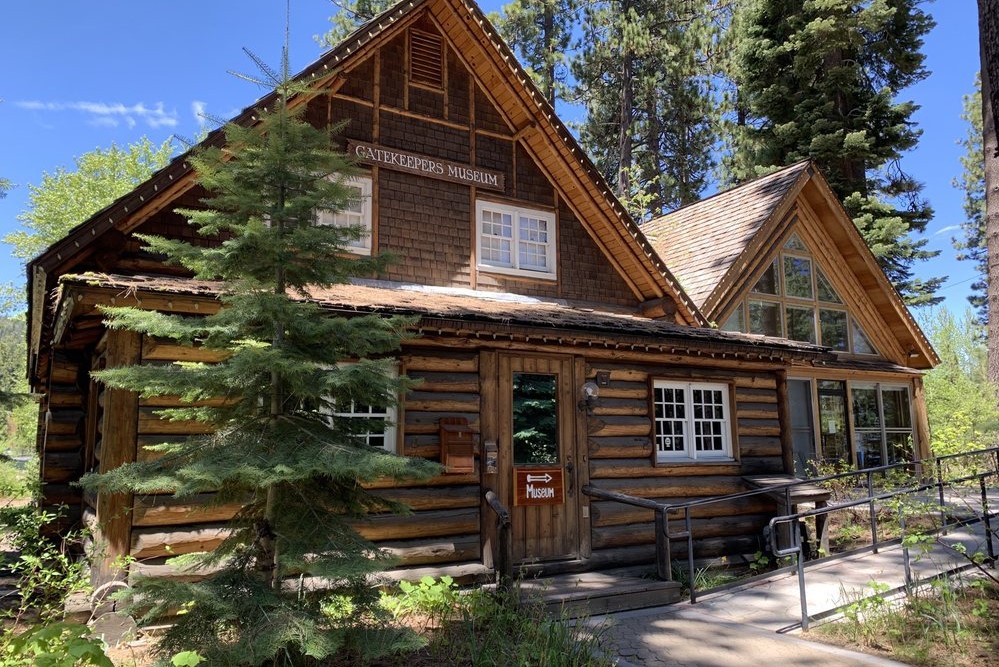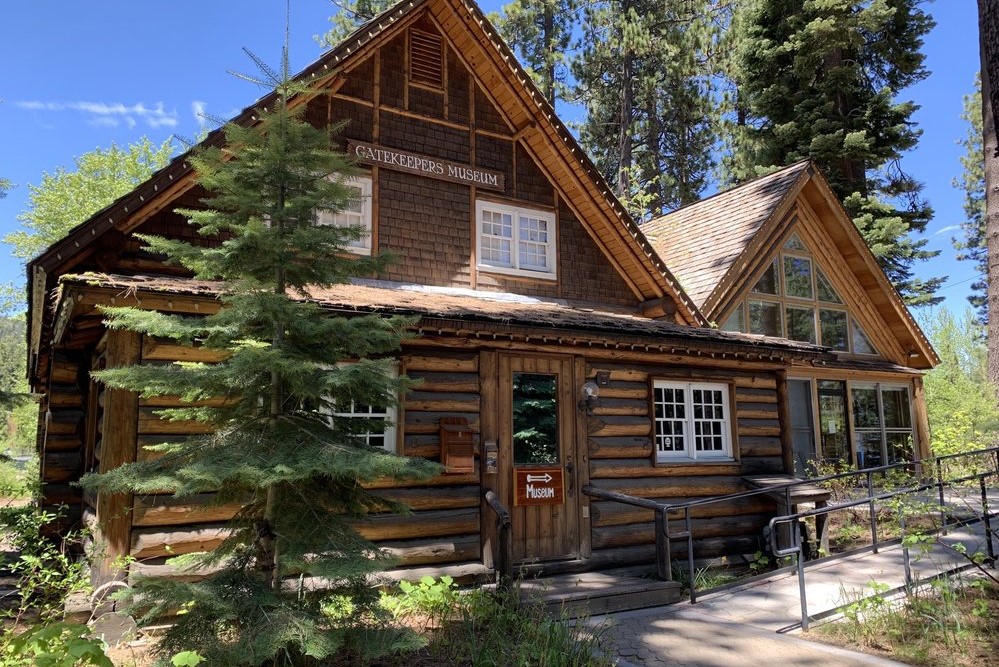 Want to experience the history of Lake Tahoe? Then check out the Gatekeeper's Museum. The museum has exhibits highlighting Lake Tahoe's natural history, maritime history, and even cinematic history. Guests can feel real bear hide and learn about how the Tahoe bears of the Ice Age evolved into black bears or look at artifacts from the SS Tahoe and an original 1920s movie projector. The museum also has a number of events and guest exhibits throughout the year, so there's always something new to see here. Plus, the Gatekeeper's Museum is only eight miles from the Olympic Village Inn.
Buy a Timeshare at Olympic Village Inn
Olympic Village Inn has plenty to enjoy. Spacious accommodations, great amenities, and a stellar location near two fantastic mountains make it a perfect home base for a California ski adventure. If you'd like to stay at the Inn, consider buying a timeshare there. Timeshares are a great way to save you money if you plan on visiting the resort each year, and with so much to do at Olympic Village, you'll definitely want to keep coming back. If you'd like to get started, just find a resort you like on our site and make an offer. It's just that simple! Still have questions? Then feel free to give us a call at 1-800-410-8326 or email us at team@fidelityresales.com.