As you may already know, Disney Vacation Club owners get some extra perks for being members. From exclusive discounts to members-only events, DVC members experience a little bit of extra magic. One of the most loved perks is access to the Top of the World Lounge at Disney's Contemporary Resort. Disney Vacation Club members have been waiting for this lounge to reopen for over two years, so the grand opening date of July 11 can't come soon enough! Some DVC owners might even get the chance to visit a few days early for an exclusive party. Plus, the lounge is getting an exciting new makeover, so members are clamoring to gain access. Let's chat a bit more about the Top of the World Lounge—A Villains Lair.
What Is Top of the World Lounge?
Top of the World Lounge, a DVC members-only area, offers some of the best views at Disney World Resort. Located on the top floor of Bay Lake Tower, you'll see stunning scenery no matter when you visit the lounge. Top of the World Lounge is open daily from 6 PM to midnight on a first-come, first-serve basis. Guests are encouraged to arrive early because the lounge can fill up pretty quickly. Top of the World Lounge provides DVC members with an incredible view of Enchantment, Magic Kingdom's dazzling fireworks show. The lounge even plays the show's music, so you won't miss a moment while enjoying your bird's eye view. While visiting Top of the World Lounge, you can also enjoy an assortment of appetizers and beverages. This lounge is a crowd favorite perk of being a Disney Vacation Club member.
Who Can Access The Top of the World Lounge?
Due to DVC resale restrictions, as well as other factors, not every DVC member has access to Top of the World Lounge—A Villains Lair. Only Disney Vacation Club members with access to Membership Extras are eligible to enter the lounge.
There have been many updates throughout the years concerning the requirements and restrictions of DVC owners. In 2016, DVC announced that any new members must purchase some points directly from Disney to receive Membership Extras. That rule was then modified in 2018 to require new DVC members to buy at least 75 direct points to get those perks. As of September 17, 2019, new DVC members who have bought at least 150 points directly through Disney Vacation Club have access to Membership Extras. This 150-point rule is what is currently in place for DVC members. DVC members who bought their points (direct or resale) before each rule went into place are grandfathered into the rules set at the time of their purchase.
DVC members must be staying at a Disney resort, paid for with points or cash, at the time of entry to the lounge. Eligible DVC members may also bring guests staying on their reservation into the exclusive area. A digital DVC membership card is required to verify the member's eligibility.
Keep in mind that there can be blockout dates at the lounge, which usually indicate a private event. Be sure to check if the lounge is open during your stay.
Top of the World Lounge—A Villains Lair Reopens July 11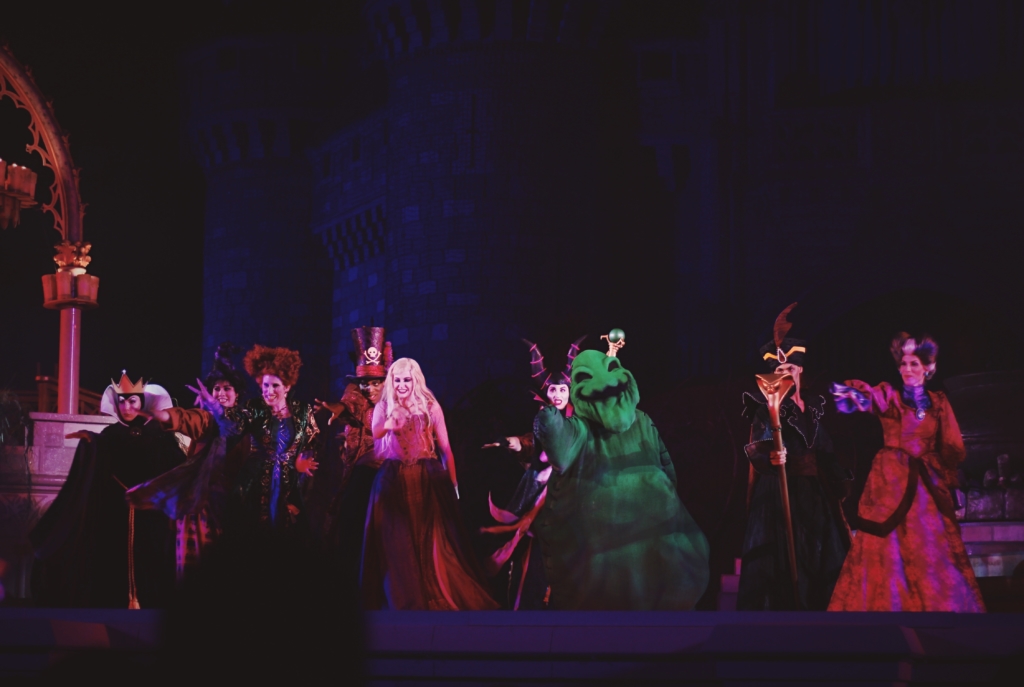 With the announcement of the reopening of the Top of the World Lounge, Disney also announced its new makeover. This magical DVC experience will now be known as the Top of the World Lounge—A Villains Lair. As the story goes, while the lounge was closed, some familiar villains made themselves right at home and left behind some of their prized belongings. Disney describes the new lounge as "like the villains who lounged before you, toast to your travels and revel in rebellious recipes while swapping stories of wicked fun and plotting your next (vacation) escape." This makeover will pay homage to some of your favorite Disney Villains and will feature devilishly delightful new decor.
Disney announced that "beyond the new furnishings, delight in new menu offerings including carefully crafted concoctions, wicked wines, bubbling brews and ominous appetizers––including the new Seven-Lair Cake." Guests will not only get incredible views from the Top of the World Lounge but can enjoy some tasty themed treats and drinks. You might need a Mirror Mirror Moonshine to wash down your tasty Who's Afraid of Pork Belly Sliders!
Special Membership Magic Event July 8-10
Before the official opening of Top of the World Lounge—A Villains Lair, there will be a ticketed event called "Bound To Be Bad." This hard-ticket fireworks party will take place July 8-10, 2022. Tickets went out to eligible DVC members and all party dates are officially sold out. If you missed your chance to get tickets for this grand opening party, don't fret! You'll still be able to enjoy all of the tricks and treats at Top of the World Lounge—A Villains Lair during your next visit.
How to Buy DVC Points
If you're interested in all of the benefits that come with DVC membership, becoming a DVC owner is an amazing vacation opportunity. You can buy DVC points directly from Disney Vacation Club, or buy DVC points on the resale market. There are pros and cons to each option. If you want access to exclusive DVC benefits, then maybe buying direct DVC points is best for you. However, if you'd rather save money than get member perks, then check out the DVC resale marketplace. If you're interested in buying a DVC resale, then call us at (407) 216-5187 today. One of our experienced real estate agents will guide you in the right direction. As Disney's Vacation Club's Recommended Reseller for over 15 years, we can help you find your DVC home resort.