Marriott Vacation Club offers owners a vast amount of beautiful resorts all around the world. From resorts found amongst skyscrapers in big cities to mountainside ski lodges, there is an option for every type of vacation. When you're looking for a beach getaway, Marriott Vacation Club has got you covered. Whether you want to take a road trip to the beach or a flight to the Caribbean, MVC will provide a comfortable retreat when you arrive. If you're looking for a Caribbean getaway to some of the best beach resorts in Aruba, look no further than Marriott Vacation Club. There are two beautiful Marriott timeshare resorts on the tranquil shores of Palm Beach, Aruba that give visitors their own slice of paradise.
Marriott's Aruba Surf Club Resort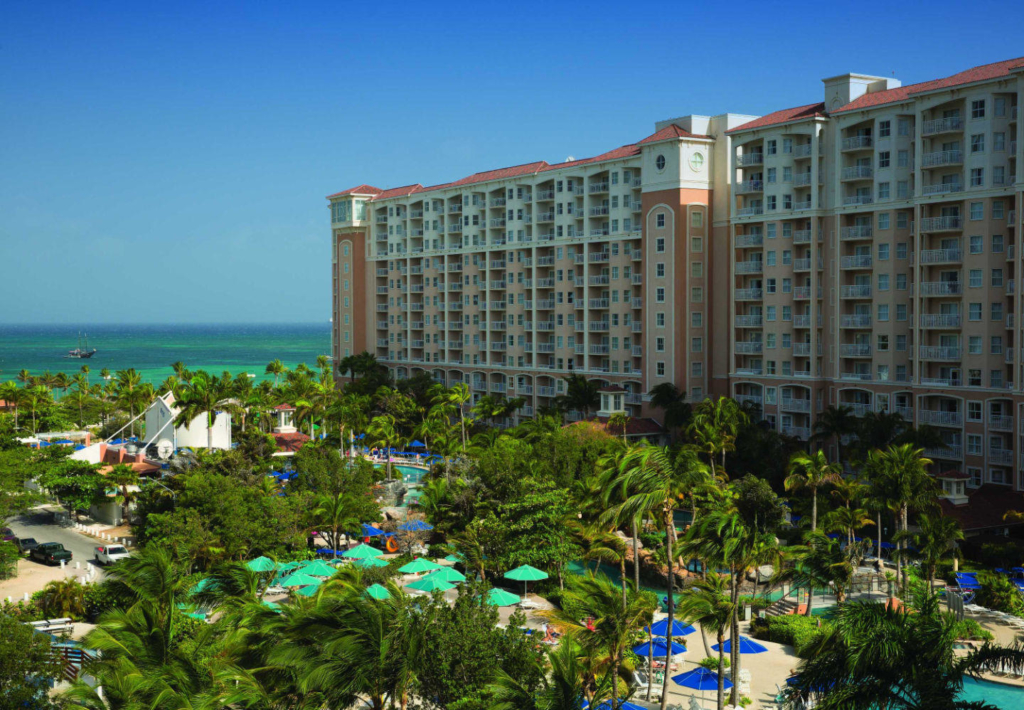 Marriott's Aruba Surf Club Resort is the perfect choice for Marriott owners looking for a trip to paradise. This oceanfront resort provides amenities and activities that the whole family will love. Whether you're looking to spend all your time on the beach or want to explore all that the resort has to offer, you'll have an unforgettable vacation here. Plus, you'll experience the incredible accommodations that you can expect from Marriott Vacation Club.
Marriott's Aruba Surf Club Resort has plenty of fun for the whole family, even special activities tailored to kids or teens. Any teens in your travel party will love hanging out at The Den where they can play video games and hang out with people their age. Younger kids can enjoy the Maze Kid's Club or Activity Zone, both of which are supervised by resort staff. This means that your kids can safely enjoy interactive playtime while you relax by the pool. Other activities that the whole family can enjoy include floating down a lazy river, snorkeling, volleyball, and much more! When you've worked up an appetite, there are a few on-site dining options for you to enjoy. Grab a snack at The Marketplace, have lunch at Flip Flop Beach Bar, or enjoy a casual sit-down meal at Captain's Galley.
Accommodations at Marriott's Aruba Surf Club Resort provide a comfortable place to relax at the end of a fun day. Guests can choose from one-, two- or three-bedroom villas, so bringing the whole family on vacation is a breeze! Each villa has a fully-equipped kitchen with everything you'll need for a home-cooked meal! There is also in-unit laundry at Aruba Surf Club. So, you'll feel right at home when visiting Aruba Surf Club Resort!
Marriott's Aruba Ocean Club Resort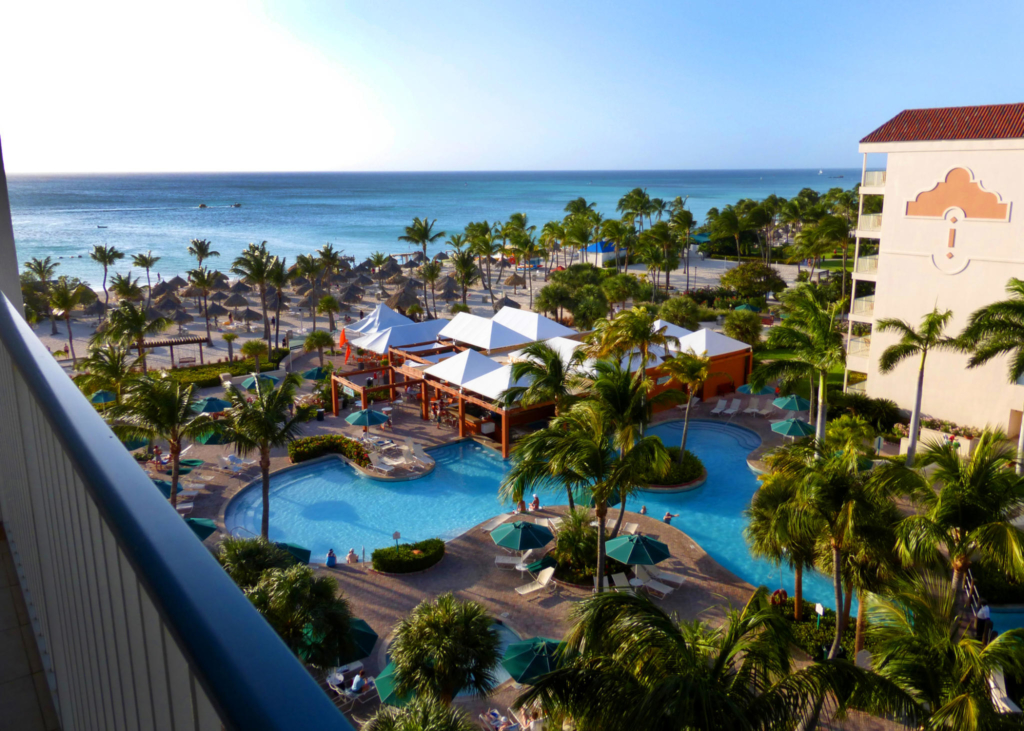 Marriott's Aruba Ocean Club is the other Marriott Vacation Club resort on scenic Palm Beach. In fact, this resort is within walking distance of Aruba Surf Club Resort! So, if you're staying at one resort, you can easily walk to the other resort. This is great if you're staying at Aruba Surf Club, but want to have dinner at Aruba Ocean Club. Owners at Aruba Ocean Club Resort say that it is the quieter resort and more adult-focused of the two. If you're looking for a relaxing beach resort, then this could be the choice for you!
Marriott's Aruba Ocean Club is smaller than the Surf Club, which is why it is a less busy resort. Despite being a smaller property, there are still enough features to give you a dream vacation. Unwind amongst the lush tropical foliage while lounging by the pool. Enjoy the white-sand beaches from under a rustling thatched beach umbrella or "palapa." Relax at the resort's Mandara Spa with a facial, manicure, or massage. Press your luck in the Stellaris Casino at the Aruba Marriott Resort next door. Delight in authentic Aruban flavors while enjoying scenic views at the relaxed Malmok Bar & Grill. Catch your favorite team and enjoy a burger at Champion's Sports Bar & Grill. Indulge in a sweet treat at Ocean Cafe Gelato or The Juice Bar. However you want to relax, Aruba Ocean Club has got your back.
Despite relaxing all day at the resort, you'll still want a quiet place all to yourself at the end of the day. Accommodations at Marriott's Aruba Ocean Club will provide a serene haven for guests to unwind. Choose from spacious one- or two-bedroom villas to fit your travel party's needs.
Aruba Ocean Club vs. Aruba Surf Club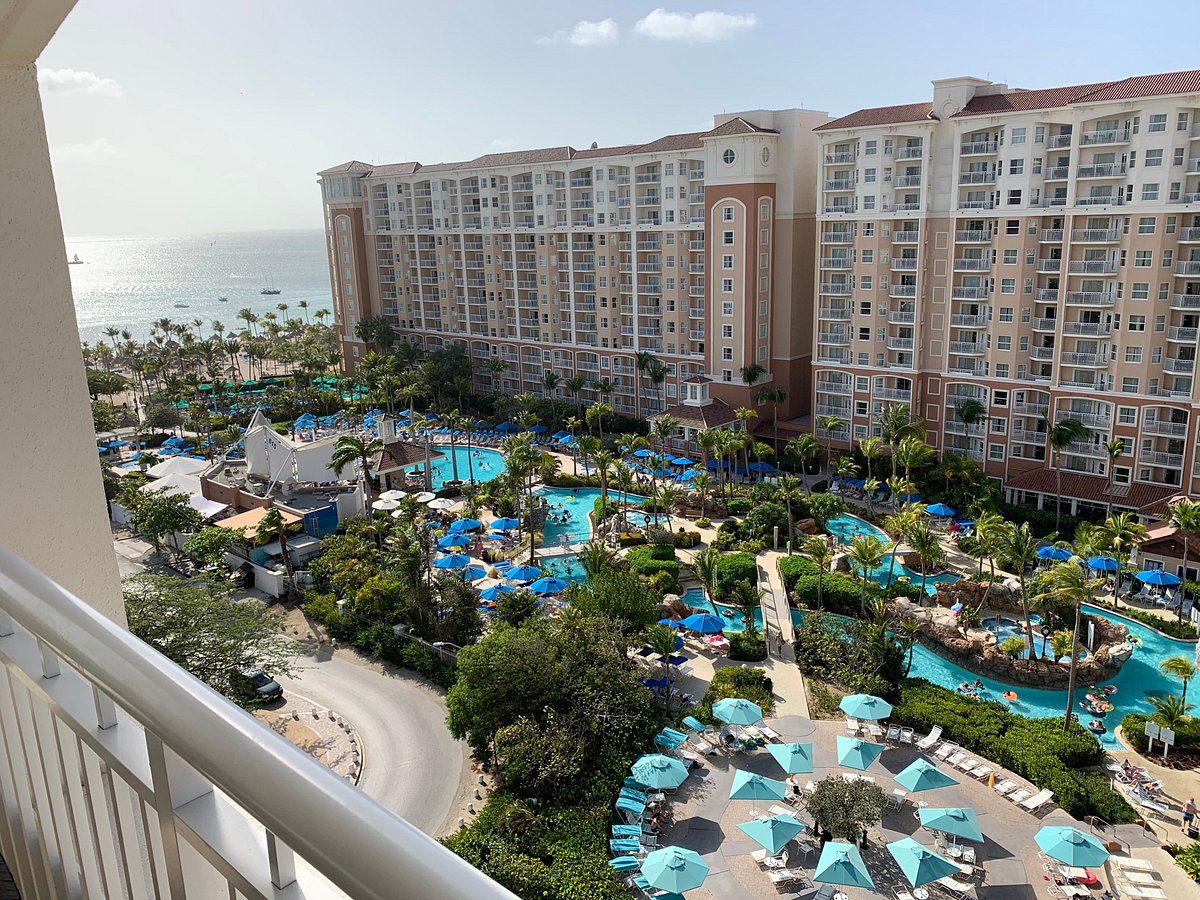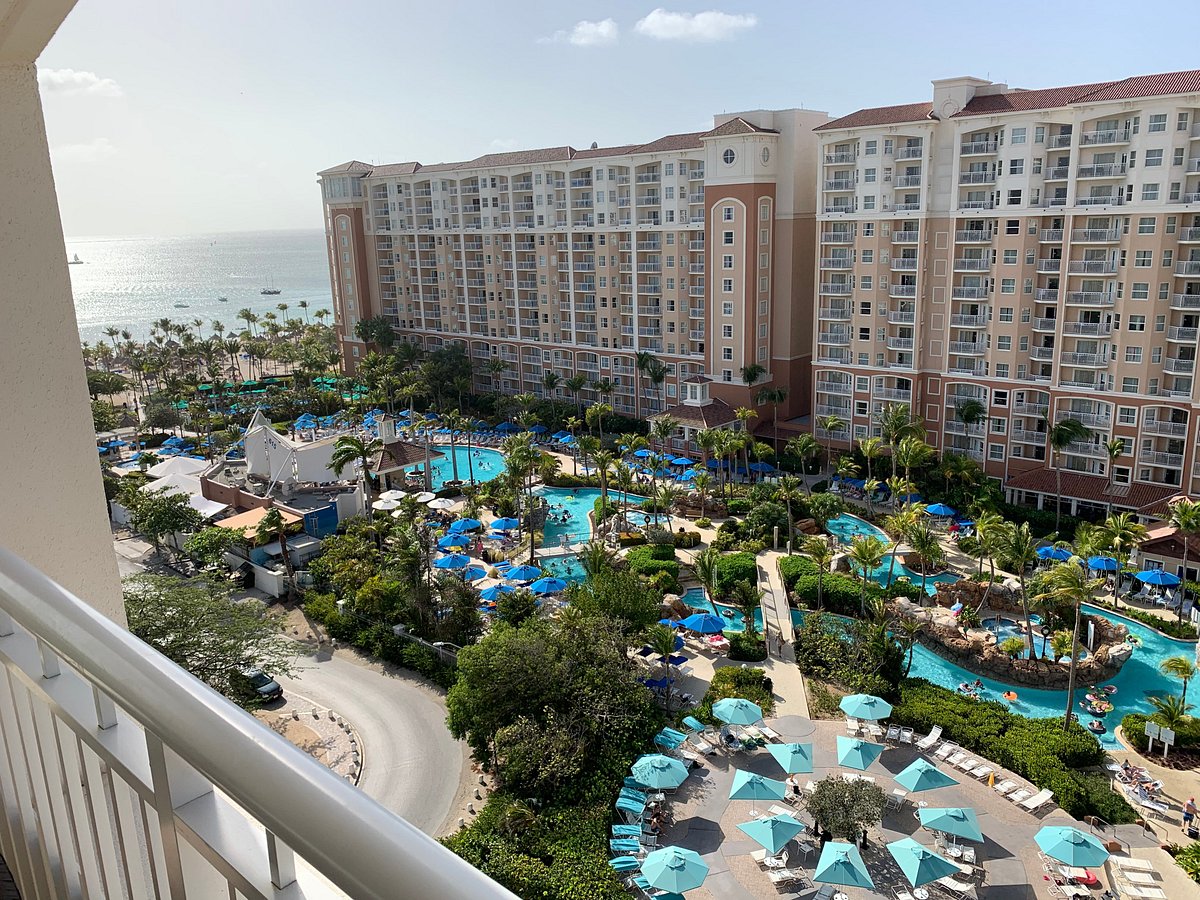 Since Marriott's Aruba Surf Club and Aruba Ocean Club are next-door to each other, how do you pick which one to visit? Both resorts have spacious accommodations, sparkling pools, beach access, and fabulous amenities. Plus, guests of both resorts can enjoy the amenities at Aruba Mariott Resort, the Stellaris Casino, and the Mandara Spa. So, it seems like an impossible choice for some!
Marriott owners with kids may prefer visiting Aruba Surf Club since there are many more activities geared towards children. That isn't to say that a family with kids won't enjoy Aruba Ocean Club, but there will certainly be less for little ones to do on the property. Of course, all guests can enjoy the kid's activities centers at Aruba Surf Club.
If you're on an adults-only trip, the proximity of Aruba Ocean Club to Stellaris facilities may sway you to pick that resort. Plus, there are jacuzzis in the timeshare villas, which would be perfect for a romantic getaway. If a quiet, laidback beach vacation is what you're after, then Ocean Club could be for you.
Marriott's Aruba Surf Club is the newer of the two resorts, so that may be a deciding factor for some guests. Plus, there are in-unit laundry machines there, compared to Aruba Ocean Club which has shared laundry rooms on each floor. However, Aruba Ocean Club was renovated in 2011, so guests will find modern accommodations and amenities.
Ultimately, the choice is up to you! The best part is, with Marriott Vacation Club Points, you can visit both resorts! If you visit Aruba Ocean Club on an adult's trip one year, you can bring the kids to Aruba Surf Club the following year! The flexibility of Marriott Vacation Club points is the best part of being a timeshare owner!
Buy A Timeshare Resale At Marriott Aruba Resorts
If you're ready to purchase a Marriott timeshare resale at one of their Aruba resorts, we can make it easy for you. First, you can browse our available Marriott timeshares for sale. Then, simply make an offer! Deciding to buy a timeshare can be overwhelming, so we're here to help. Contact us today at (407) 465-5188 or at team@fidelityresales.com. Our team of licensed real estate agents has the experience and knowledge to make buying a Marriott timeshare simple!