Your Mom deserves the very best, so why not give her the best gift possible? With Mother's Day coming up, you're likely looking for an amazing gift to give her for the holiday. While physical items can be nice, more and more people are reporting that they prefer experiences over fancy things, and what better experience is there than a vacation? Timeshare owners can easily plan perfect Mother's Day trips to some of the top timeshare resorts. So, depending on what your mom loves in a vacation, she can have a dream vacation this year. Here are the top 10 timeshare resorts for a Mother's Day vacation.
Best Resorts For A Mother's Day Vacation
When choosing which resort to stay at for a Mother's Day vacation, you have to consider your mom's vacation favorites. Is she a mom who loves taking Disney vacations? Does she want to go on an outdoorsy adventure? Or does she prefer to completely relax on vacation? Luckily, there is a resort for every kind of mom on our list of the best timeshare resorts for a Mother's Day vacation.
The Top Resort Brands for a Mother's Day Vacation
1. Disney's Grand Floridian Resort & Spa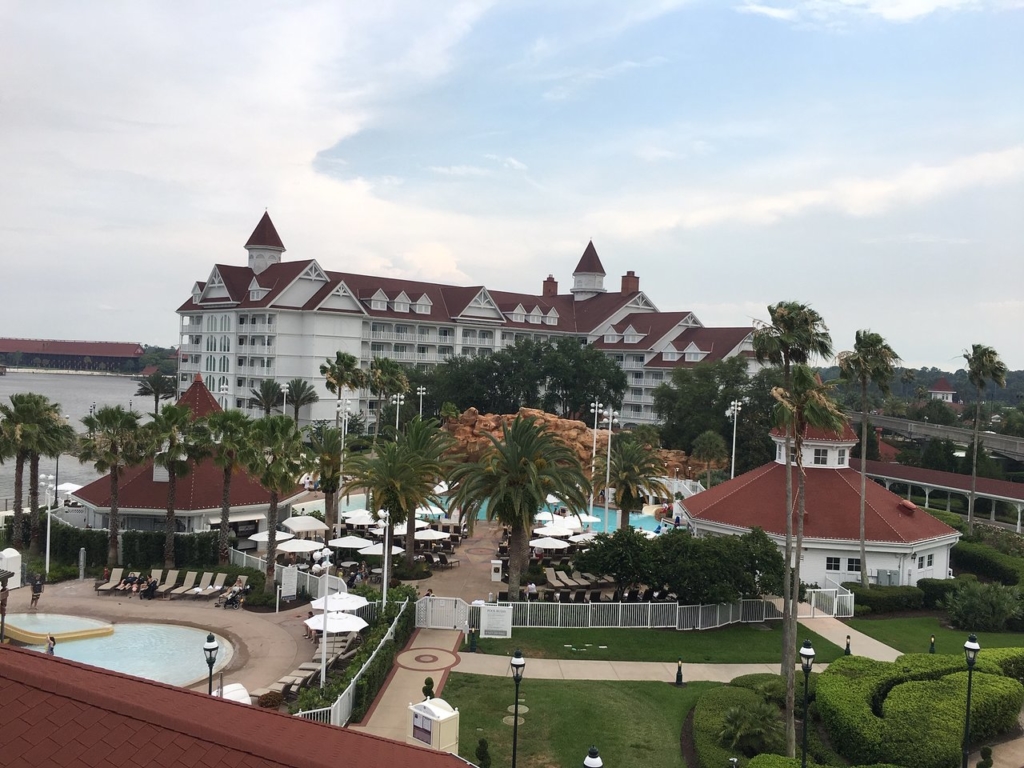 If you're planning on taking the kids with you on a Mother's Day trip, Disney Vacation Club's Grand Floridian Resort & Spa is perfect. This resort is just a monorail ride away from Disney World's theme parks, so your vacation agenda will be full of fun activities for everyone to enjoy. Mom might love eating and drinking around the world at Epcot or maybe she'll want to unwind at the resort's world-class spa. The resort's Beach Pool overlooks the sparkling Seven Seas Lagoon and even offers views of Cinderella's Castle. Mom can lay out in a private cabana and relax while the kids play on the 181-foot-long waterslide.
Is Disney Vacation Club Good for a Mother's Day Vacation?
While Disney's Grand Floridian is an excellent choice for a Mother's Day trip, the other DVC resorts are just as good. In fact, if you like one DVC resort, you're in luck! Disney Vacation Club members can use the points from their home resort to visit other DVC resorts. So if you'd like to visit a different park and see Disneyland instead of Disneyworld for a year, you'll be able to do so. If you'd like to know more about DVC, check out our video below: "Is Disney Vacation Club Worth It?"
2. Margaritaville Vacation Club by Wyndham St Thomas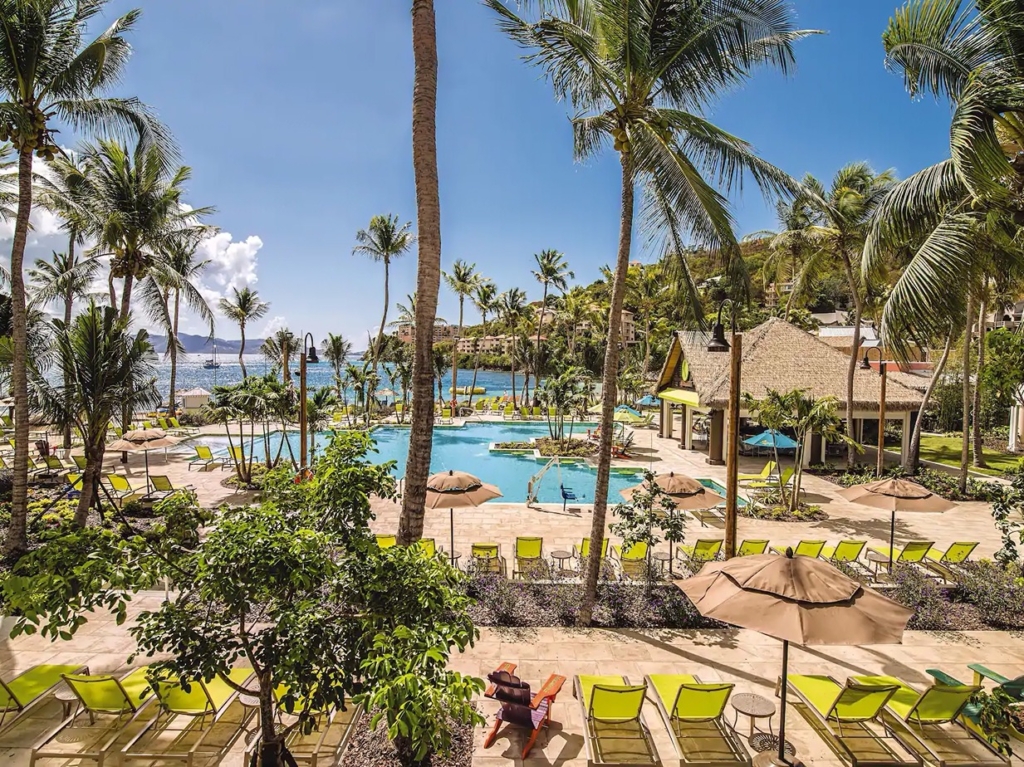 It's always 5 o'clock at Wyndham Margaritaville Resorts. Margaritaville Vacation Club by Wyndham St. Thomas invites guests to kick off their flip-flops and sink their toes into the luscious white-sand beaches. The island vibes will immerse you in complete relaxation while being surrounded by the Caribbean Sea. Bring Mom her favorite cocktails while she lays poolside or in a hammock on the beach. Margaritaville has everything you'd want in a Mother's Day vacation. Relaxing beaches, delicious tropical drinks, and spacious timeshare villas that are perfect for quality family time.
3. Hyatt Residence Club Key West, Beach House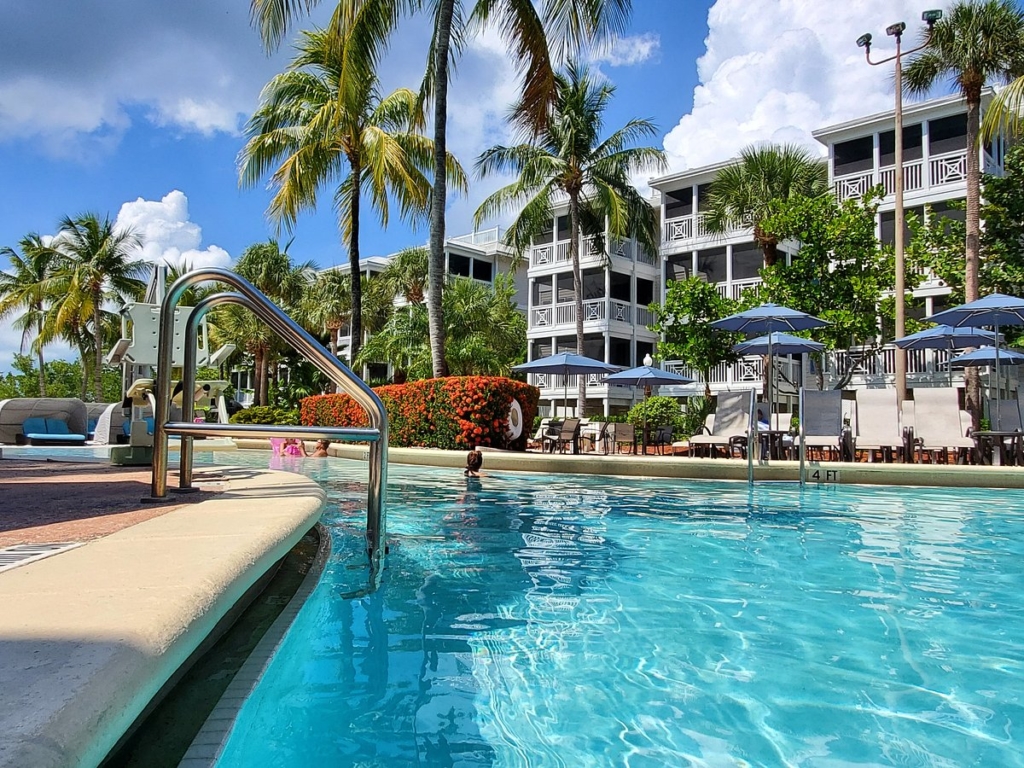 Hyatt Residence Club members love their choices in Florida's most popular beach town, Key West. The Hyatt Beach House resort in Key West welcomes visitors with a cozy environment. Rather than feeling like you're at a traditional hotel, the Beach House offers privacy, comfort, and serenity. A Mother's Day trip here will give Mom the chance to completely unwind in the Gulf of Mexico's beautiful sun rays.
4. Marriott's Grand Residence at Lake Tahoe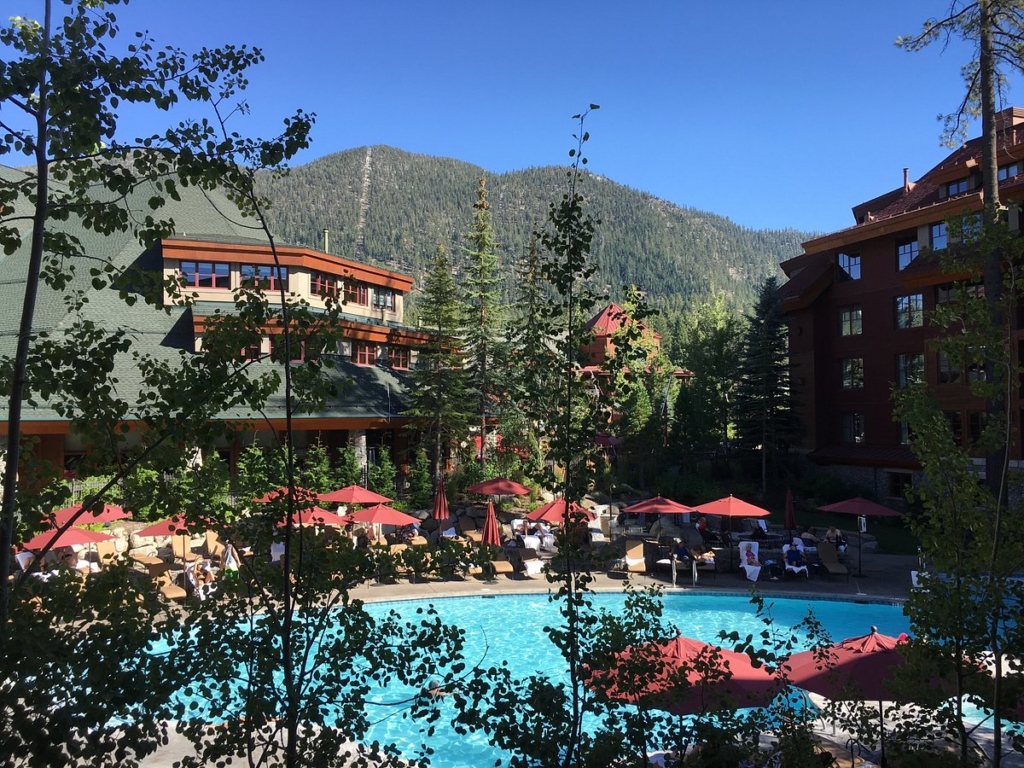 For moms who love adventure and are looking to explore the great outdoors, a trip to Lake Tahoe will be the perfect Mother's Day vacation. Marriott's Grand Residence at Lake Tahoe is located within Heavenly Village, a top-tourist destination. On-site gondolas can transport guests to all of the shops and restaurants nearby, keeping Mom busy and her shopping bags heavy. There's also the Serenity Spa, where you can enjoy a full menu of rejuvenating services.
5. Hyatt Residence Club Ka'anapali Beach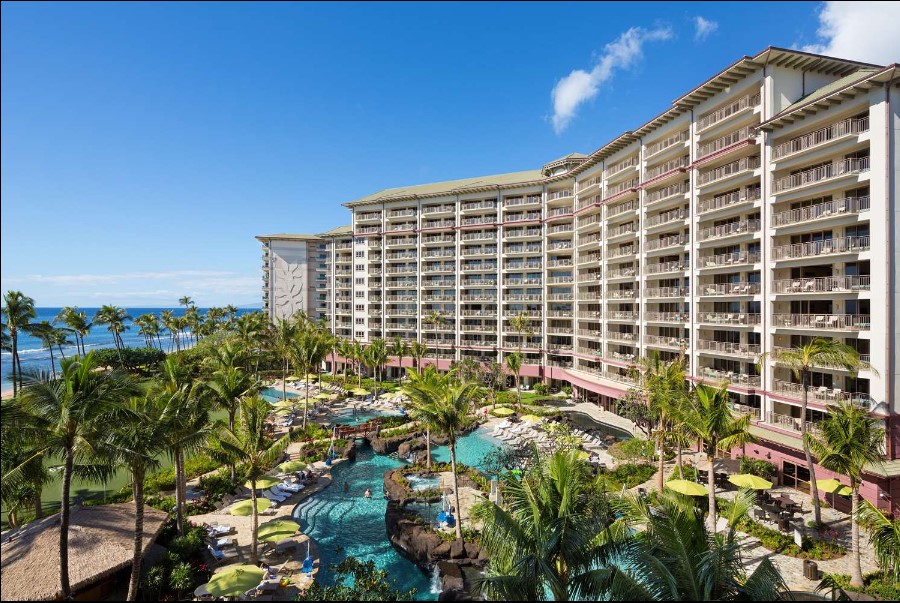 Take mom to the shores of Maui at the Hyatt Ka'anapali Beach resort. The zero-entry Wailele lagoon swimming pool is perfectly positioned with a view of the scenic mountains and the Pacific Ocean. A Mother's Day vacation wouldn't be complete without refreshing cocktails for her to enjoy while relaxing in the sun. Luxurious villas come with private lanais, so you can take in breathtaking views of Maui while enjoying your morning coffee. Mom will feel positively pampered while staying at this resort.
6. Wyndham Star Island Resort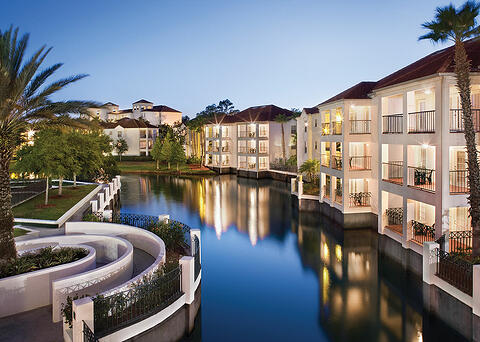 If mom wants a Disney vacation for Mother's Day but doesn't want to pay DVC prices, you're in luck! Wyndham Star Island in Orlando is a beautiful resort just minutes from Walt Disney World property and is a cheaper alternative to DVC resorts. Take the kids along on your Mother's Day trip and experience the magic that central Florida has to offer. The resort has plenty of activities for little ones, so Mom can take a break from kid duty and relax the way she deserves. With two outdoor swimming pools, hot tubs, and a day spa, total serenity is within reach. A driving range and putting green also give golf enthusiasts a place to unwind!
7. Hilton Grand Vacations at McAlpin Ocean Plaza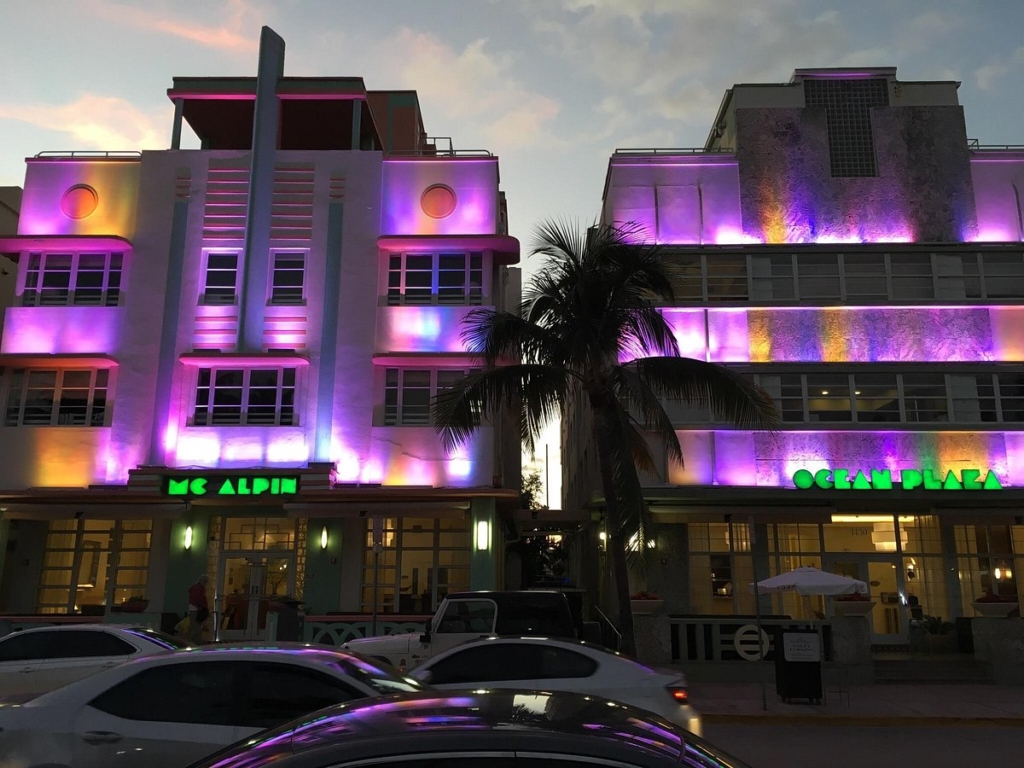 With its fabulous art district, luxury shops, and long stretches of beaches, Miami is the perfect vacation spot for Mom. Hilton Grand Vacations Club at McAlpin Ocean Plaza brings a retro Floridian charm to Miami. It's situated perfectly in the heart of the most popular attractions and has rooftop whirlpool spas. Enjoy breathtaking views of the city while unwinding in the hot tub. South Beach's world-famous nightlife is just minutes away, so mom can have an unforgettable night out!
8. Marriott's Desert Springs Villas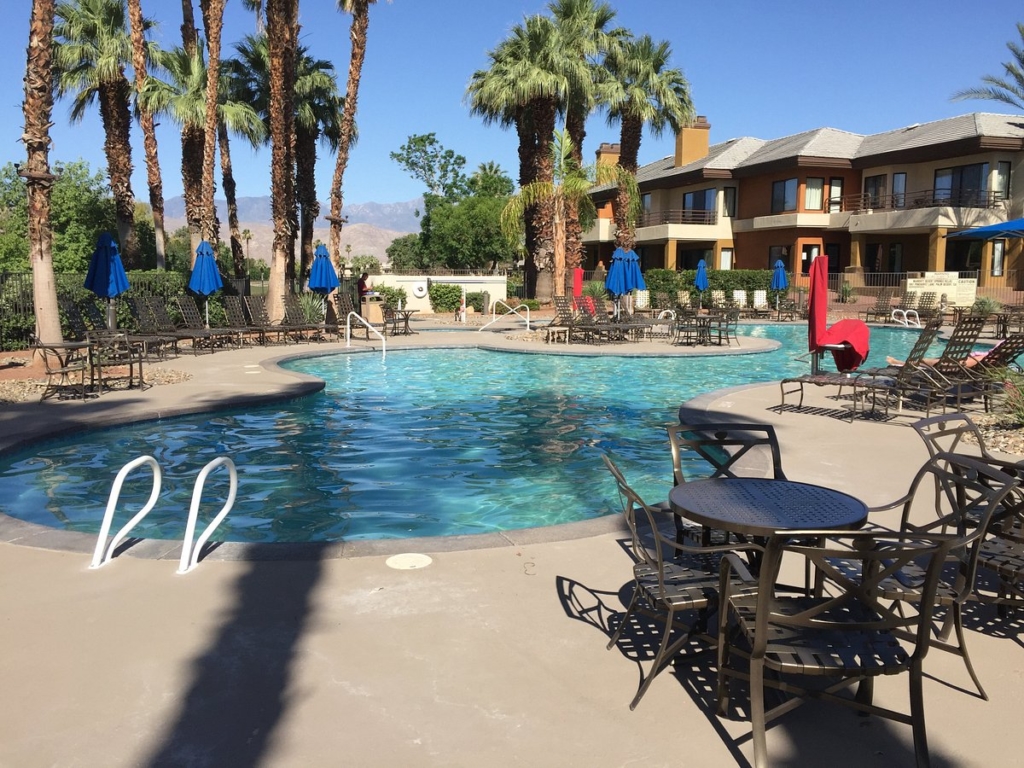 If mom is looking to soak up some sun for Mother's Day, head to the desert in California for a luxurious vacation. The elegant beauty of Palm Springs is complete with hot springs, spas, mid-century architecture, and vintage boutiques. However, seeing the amenities at Marriott's Desert Springs Villas might keep you from venturing off the property. Two golf courses, five pools, a spa, and an on-site restaurant are just the tip of the iceberg when it comes to amenities. Unique to Marriott's Desert Springs Villas is the free boats that circle through the lobby and around the property. Take a sunset cruise and enjoy stunning sunsets alongside the resort's sanctuary of flamingos.
9. HGVC at Anderson Ocean Club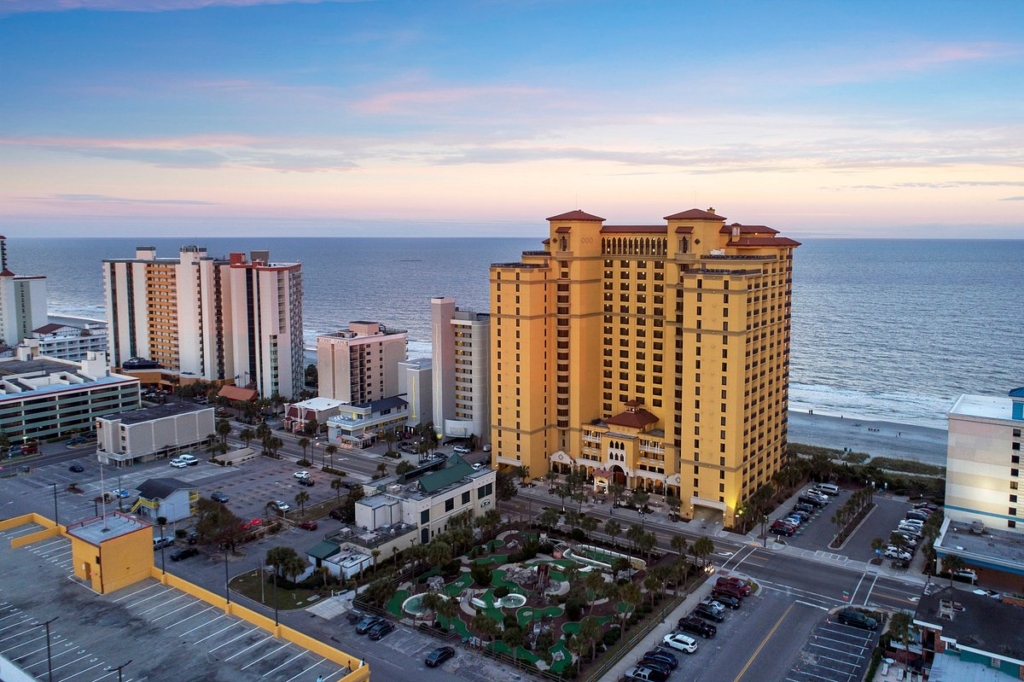 Located on the Grand Strand, Hilton Grand Vacations Club at Anderson Ocean Club is both luxurious and family-friendly. As a Mother's Day trip destination, the Awakening Spa invites guests to experience their own personal "awakening" through soothing facials, therapeutic massages, and body treatments. Give Mom her "me time" with a reservation to the spa, or explore Myrtle Beach. The Anderson Ocean Club is also complete with a lazy river, Oceanfront Pool Bar, as well as a hot tub.
10. Hilton Grand Vacations Kings' Land Resort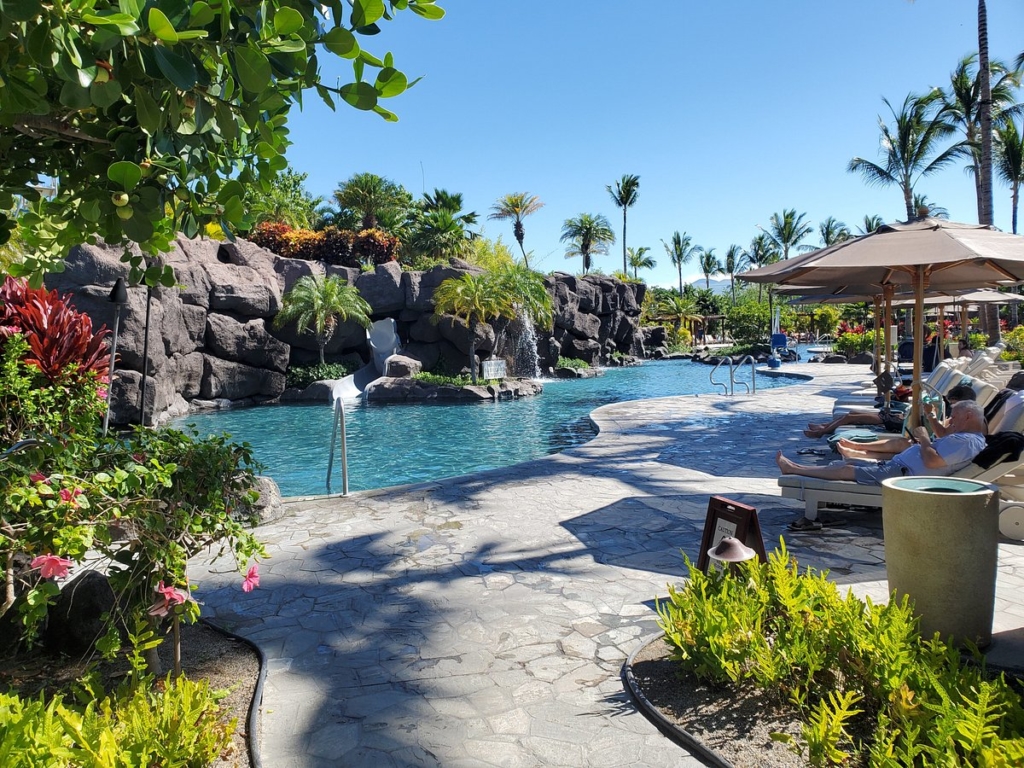 HGVC members can enjoy a majestic vacation to Waikoloa, Hawaii at the Hilton Grand Vacations Kings' Land resort. On one side is a picturesque mountain view, and on the other, visitors can gaze into the Pacific Ocean surrounding the Big Island. Spacious suites with one and two bedrooms, full kitchens as well as private balconies make each accommodation a pleasure. If you're planning on cooking Mom a homemade dinner during your stay, pre-arrival grocery orders can be made so you can stock the fridge.
Different Types of Timeshare for a Mother's Day Vacation
All of these timeshares are great for a Mother's Day Vacation, but not all timeshares are the same. Different types of timeshares suit different needs, and it's up to you to decide which one suits you best. If you're hoping to learn more about the differences between timeshares, we're here to help! Check out our video: "How Many Types of Timeshare Are There?" To learn about which type of timeshare is right for you.
Planning a Mother's Day Vacation?
Treat your Mom this year to a Mother's Day vacation at one of these timeshare resorts that we know she'll love. If you're looking to buy a timeshare, you've come to the right place! First, browse our site for timeshares for sale. Then, when you find the perfect listing, simply make an offer. Fill out an online form, and then one of our Licensed Real Estate Agents will reach out regarding the next steps. We know that deciding to buy a timeshare can be a big decision, but we can answer any questions you may have along the way. Feel free to give us a call at 1-800-410-8326 or send an email to team@fidelityresales.com. Our licensed agents are always happy to help!