Timeshares have often been the subject of confusion. From how they work, to how much they cost, timeshares are a product that seems complicated at first glance. Fortunately, we're here to help! Today, we'll be going over what timeshares are and how they work before assessing timeshare values over time. We'll also talk about the many ways timeshares can have value.
What is a Timeshare?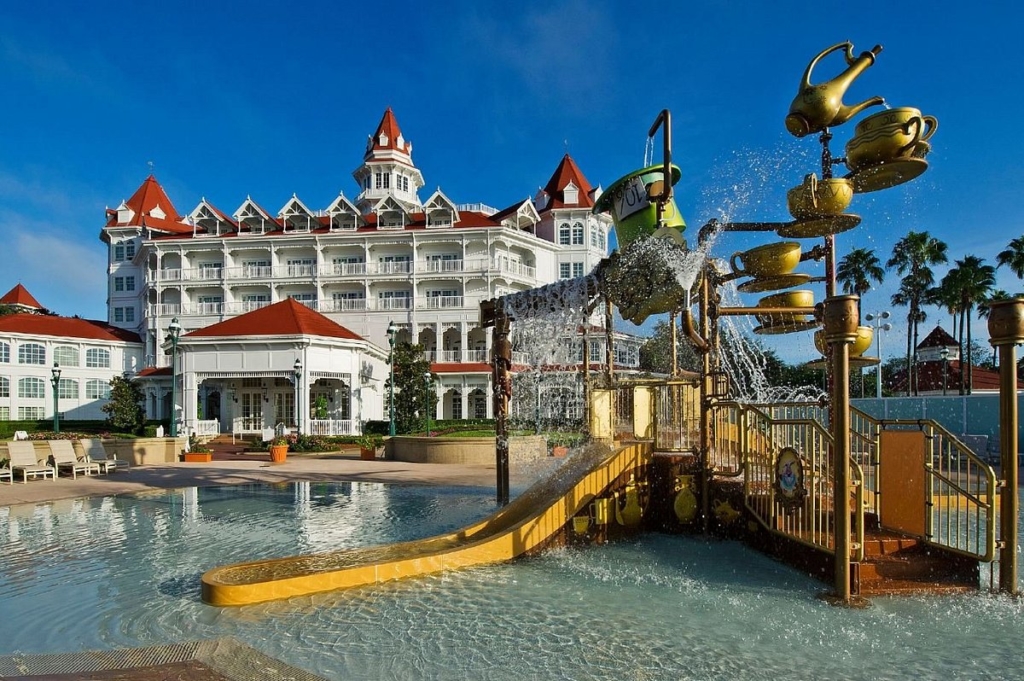 Before we talk about how timeshare values change over time, it's important that we discuss what a timeshare actually is. A timeshare, also known as vacation ownership, is a property (such as a villa or condo-style suite) that is divided for multiple owners by time. These properties are located at special resorts which feature top-of-the-line amenities and accommodations. Unlike hotels, vacation ownership resorts offer suites that include full-size kitchens, multiple bedrooms, and private balconies. Most timeshares are divided into 52 weeks so that every owner can have an entire full week at the property. The meaning of timeshare is as simple as it sounds! Owners share the property by time. There are many forms of timeshare, from points-based to floating week, but all of them give owners the ability to use their timeshare for a certain amount of time.
How Do Timeshare Values Change Over Time?
When thinking about how timeshare values change over time, it's important to remember that timeshares aren't an investment. As a result, the financial value of a timeshare does begin to go down after it has been purchased. However, this phenomenon isn't limited to timeshares. From computers to cars, many products we love depreciate in value. In fact, a new car loses 20% of its value in just its first year of ownership. Yet even with the loss of value, people still love their cars. That's because while you can get some money back by reselling the car, the main reason you buy one is for the service it provides. Timeshares are the same way. They're not meant to be resold (though you absolutely can). They're meant to be enjoyed. While we've covered the financial value of timeshares, let's discuss some of the other ways the value of a timeshare evolves.
Learn More: DVC Cost Per Point and the Long-Term Value of Disney Vacation Club Ownership
How Timeshare Values Change Over Time in Terms of Usage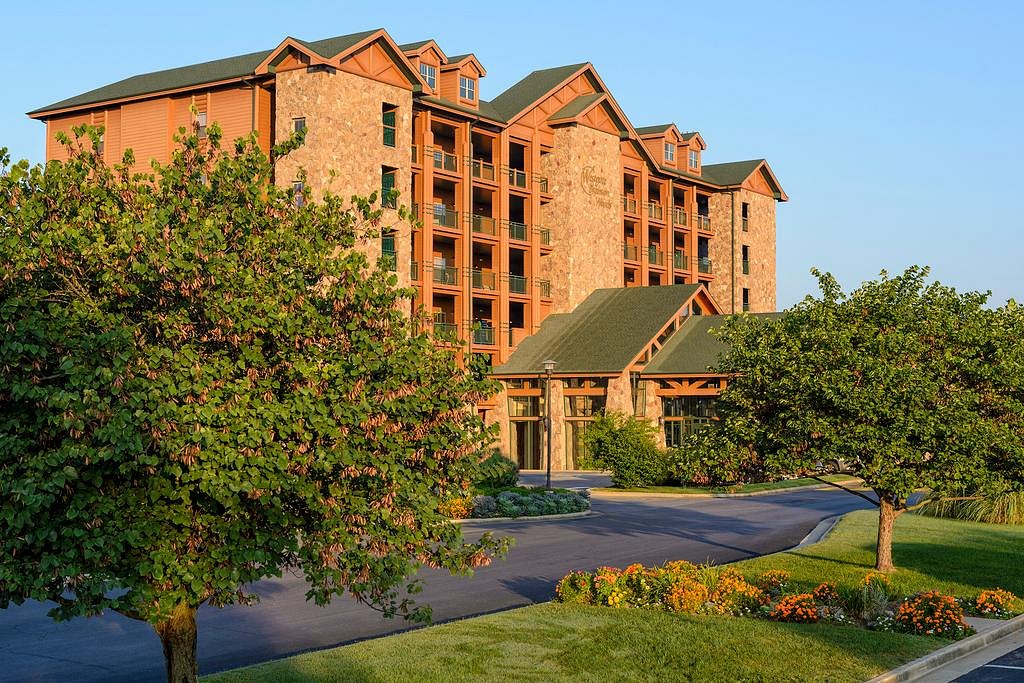 One thing that's great about timeshares is their versatility. What most people don't know about timeshares is that a lot of how timeshare values change over time has to do with the various ways you can use them. Many timeshares are affiliated with a vacation exchange network like RCI or Interval International. These networks allow you to trade in your vacation at your timeshare for one with one of thousands of other resorts around the world. You can also gift your timeshare to a friend or loved one. As a result, even in years where you don't personally visit your timeshare, you'll be able to get some use out of it.
Another way timeshare values change over time is in terms of the vacation experience. Timeshare owners pay maintenance fees for things like keeping up the quality of the resort and paying its staff, but they have another purpose as well. Aside from the other benefits maintenance fees cover, they go towards upgrades to the resort. So when you see a new pool or restaurant at your resort, it's the result of maintenance fees. This means that while the price of a timeshare may depreciate, the value of your stay will continue to go up year after year. Studies have shown that people prefer the gift of an experience over physical goods, so why not spend on something that will give you better experiences over time?
How Timeshare Values Change Over Time With Disney Vacation Club
While most timeshares depreciate in value over time, there is one exception: Disney Vacation Club. Many Disney Vacation Club, or DVC, timeshares can actually appreciate in value. With that said, it's still not advised to look at these timeshares as an investment. While your points may appreciate over time, DVC timeshares are still meant to give you an experience first and foremost. Additionally, the DVC cost per point is a bit high compared to other timeshare brands. So while there's a lot to love about Disney Vacation Club, you'll have a few things about it to keep in mind. Overall though, Disney Vacation Club is a great brand to buy a timeshare with. Here are a few DVC resorts that have appreciated in value over time.
Disney's Grand Californian Hotel and Spa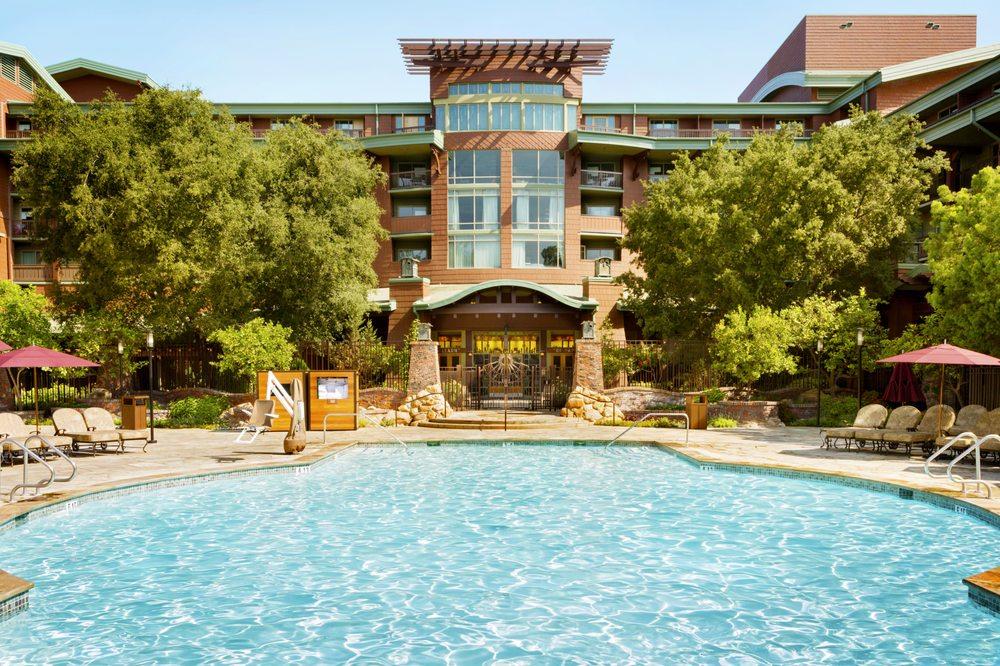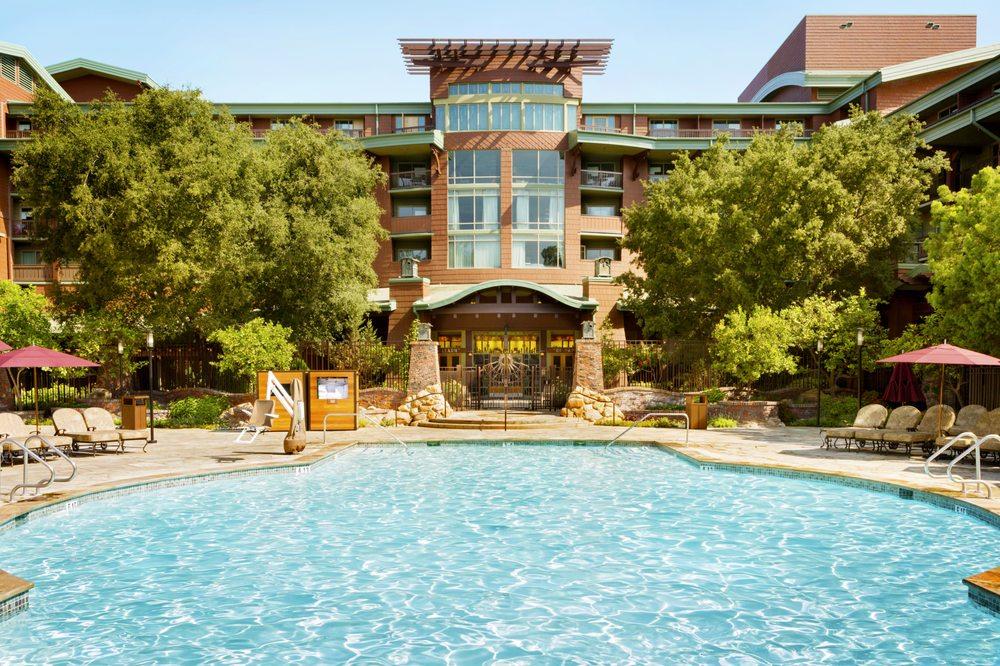 Disney's Grand Californian Hotel and Spa oozes style at every corner. From premium accommodations to expert-style elegance, you'll be sure to have a luxurious stay here. Relax and recharge at the Tenaya Stone Spa. This 6,000-square-foot facility offers massages, salon services, and more. The spa also serves as an example of how timeshare values change over time, as it's a newer addition that opened just two years ago. As a result, owners at the Grand Californian have watched the resort expand and evolve over time. Guests have their choice of one, two, or three-bedroom suites. These suites can accommodate six to twelve guests, depending on which is chosen. Talk about spacious! Additionally, the resort features award-winning food at four on-site restaurants.
Aulani, a Disney Resort and Spa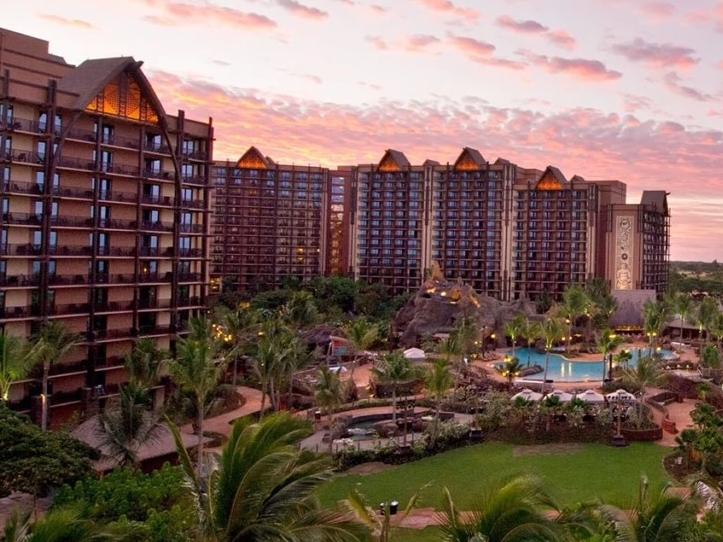 Hawaii is one of the most popular vacation spots in the world, so it's no surprise there's a DVC resort there. Aulani is known for its world-class experiences, like its beautiful beach, interactive splash zone, and lots and lots of pools. You'll even be able to enjoy a Luau with plenty of delicious food. The resort is perfectly positioned on the beloved Ko'Olina. Accommodations range from deluxe studios to three-bedroom grand villas. Four to twelve guests can be accommodated at these spacious villas. In addition, four different views are offered, including a standard view, an island garden view, a poolside garden view, and an ocean view.
The Value of Timeshares
Overall, the value of timeshares comes from more than just their price. From all the ways you can use it to the ways in which the resorts improve, there are a lot of ways timeshare values change over time. If you'd like a timeshare that is more likely to appreciate in value, Disney Vacation Club has a proven track record, but other resorts like Westgate, Hilton Grand Vacation, and Wyndham are all excellent. Although they don't appreciate in value, these timeshare brands have a lot to love. If you have any questions about buying a timeshare, give us a call at 1-800-410-8326 or email us at team@fidelityrealestate.com. Our licensed agents are always happy to help!