Found in premier travel destinations all over the United States, you can choose from 27 Westgate Resorts. Westgate Resorts offer its owners a diverse range of vacation experiences that vary from being in major cities to sandy beaches, as well as snow-covered mountains. Along with being in these tremendous environments, these resorts offer a list of luxurious amenities. If you want more information before buying a Westgate timeshare on the resale market, keep reading as we elaborate on some of the best Westgate Resorts owners love.
Westgate Resorts Locations
With 27 Westgate Resorts, you are sure to find the vacation destination of your dreams. Each location gives you an experience of its own, making sure that no vacation will ever be the same. At these resort locations, the amount of things you can do is almost endless. From going to amusement parks in Orlando, skiing in Park City, or enjoying the city life in Manhattan or Las Vegas, there is something for everyone to enjoy while on vacation.
Branson, MO
Cocoa Beach, FL
Daytona, FL
Gatlinburg, TN
Las Vegas, NV
Mesa, AZ
Miami, FL
Manhattan, NY
Myrtle Beach, SC
Orlando, FL
Park City, UT
Pigeon Forge, TN
River Ranch, FL
Williamsburg, VA
Westgate Las Vegas Resort & Casino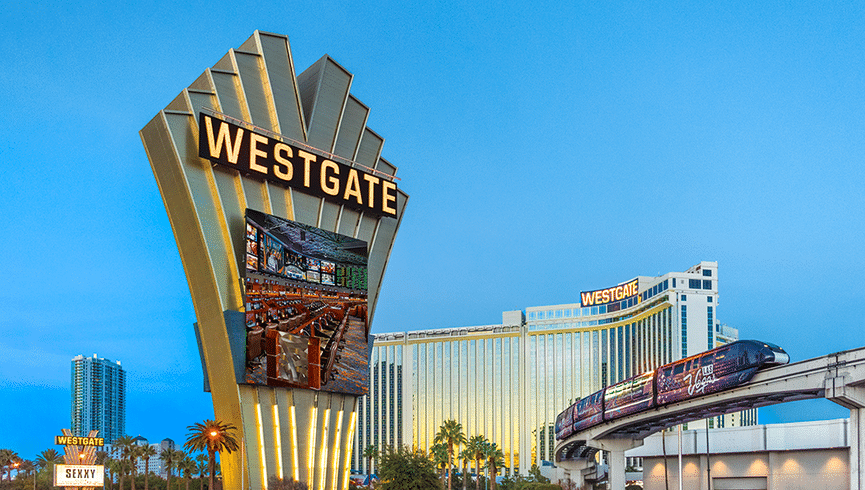 Everyone knows that when you're in Las Vegas, it's always go big or go home! When you stay at the Westgate Las Vegas Resort & Casino, you get the experience of a lifetime. Likely to exceed all your expectations, this resort gives you an elegant and classy home away from home. There are many accommodations at Westgate Las Vegas Resort & Casino. Depending on the suite or villa that you choose, you can sleep two to 12 guests comfortably. There is a living room, dining area, full bathroom with a walk-in shower, as well as a kitchen and in-room safe.
With a superb location near all the action, you will never miss out on a fun moment. If you want to take care of some business, you are also near the Las Vegas Convention Center. In addition, there is a monorail that goes through the resort, making it convenient to get around the Las Vegas Strip.
Amenities At Westgate Las Vegas Resort & Casino
Filled with so much to do, there are many reasons why Westgate Las Vegas Resort & Casino is one of the best Westgate resorts owners love. Whether you want to stay at the resort or venture out to the city streets, you will still have a memorable time. The on-site amenities include an unadulterated head-to-toe bliss at Serenity Spa by Westgate, a pool, live shows, and various shops to buy souvenirs. Regardless of whether you're on or off the resort, you will always get the full Vegas experience while visiting.
13 Restaurants
Serenity Spa
Outdoor Pool & Hot Tub
Private Cabanas
Housekeeping
Wedding Chapel
Concierge
Shopping
Fitness Center
Casino
Live Entertainment
Las Vegas Monorail Station
Westgate Lakes Resorts And Spa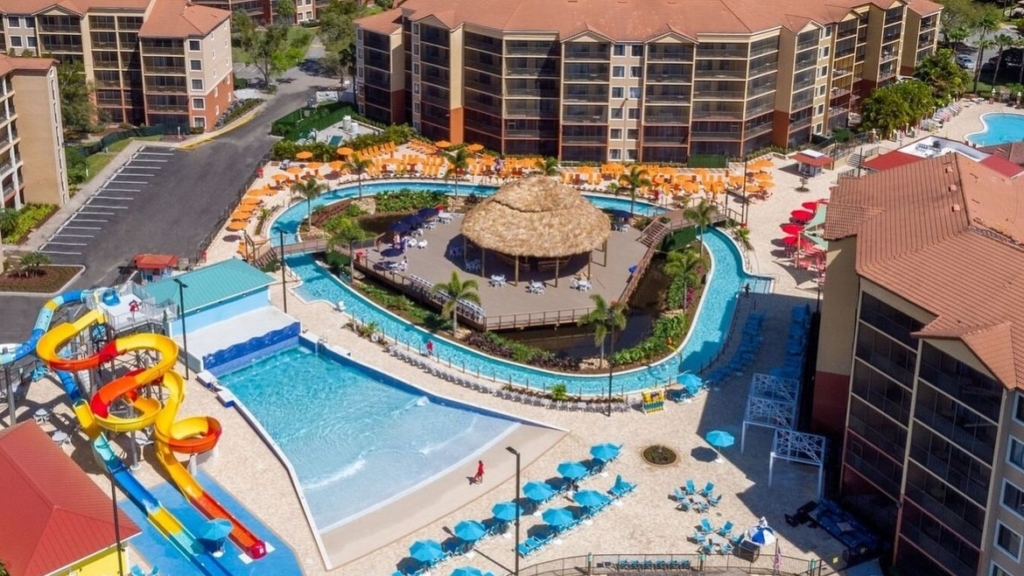 Westgate Lakes Resort And Spa is a lakefront resort that offers spacious villas, an endless list of amenities, as well as a great location. This resort features a brand new Treasure Cove Water Park, as well as a 161,000-gallon private-themed aquatic amenity. Located in the middle of all your favorite Orlando theme parks and attractions, Westgate Lakes Resort and Spa gives you access to unlimited fun without the hassle. After a long day of fun, you can relax by the pool or in your spacious villa.
Amenities At Westgate Lakes Resorts And Spa
When you stay at Westgate Lakes Resorts And Spa, you'll find that there is something for everyone to do on-site. Although you are only minutes away from theme parks such as Disney World and Universal Orlando, if you choose not to leave the resort, there are still tons of things that you can do. Dive into the new state-of-the-art waterpark, receive relaxing treatments at the Serenity Spa by Westgate, or rent a boat and enjoy a peaceful ride on the scenic lake nearby. Guests can also have a fun day of gaming at the mission control game room or get active at one of the sports courts or the fitness center.
Concierge Services
Three Dining Restaurants
Treasure Cove Water Park
Barbecue Grills
Basketball Courts
Kayaks
Marina
Game Room
Serenity Spa
Fitness Center
Paddle Boats
Pirate's Miniature Golf
Picnic Areas
Tennis Courts
Volleyball Courts
Pontoon Boats
Playgrounds
Shuffleboards
Westgate Lakes Resorts Timeshares For Sale
Looked at by many as one of the top Westgate resorts, the Westgate Lakes Resorts And Spa is the perfect destination to make your home away from home. Whether it's you and the family, you and a significant other, or just you, it will always be a time well spent. Check out our current resale listings if you're interested in buying a Westgate Lake Resort & Spa timeshare.
Westgate New York Grand Central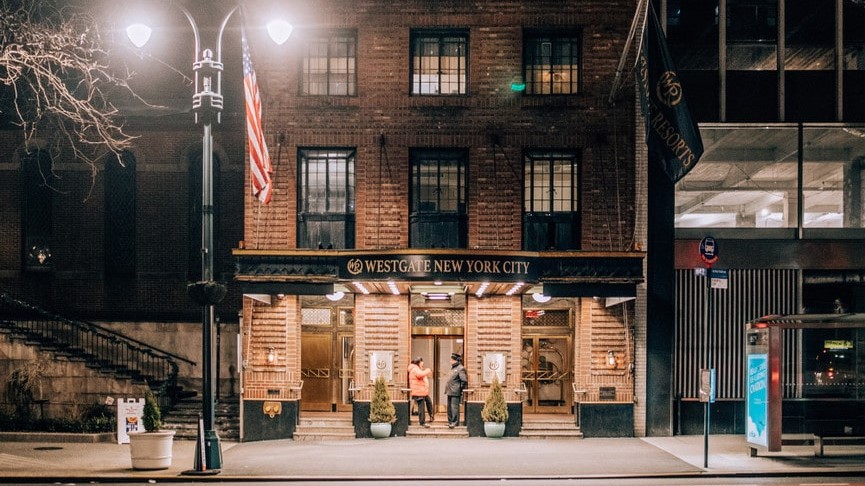 Newly renovated, the Westgate New York Grand Central brings a modern atmosphere for its guests with a flair of luxury. It's one of the best Westgate resorts owners love because it is not only near all the action, but its location is historic. You are just walking distance from numerous New York attractions and shops. The accommodations range from standard hotel room suites that feature plush king-size beds or two queen-sized beds. You can also get a spacious two-bedroom deluxe suite that sleeps up to eight guests.
Amenities At Westgate New York Grand Central
When you visit Westgate New York Grand Central, you experience city living while also feeling like royalty. Some of the amenities on-site include dry cleaning and laundry services, triple pane windows that reduce street noise, as well as 24-hour security personnel. If that wasn't enough, there's the Tudor City Tavern & Marketplace on-site that offers food and drinks, not to mention a 400 sq. ft conference space and complimentary wifi.
Dry Cleaning And Laundry Service
Braille Signage
Accessible Bathroom
Complimentary Local Calls
Triple Pane Windows
Onsite ATM Machine
Tudor City Tavern & Marketplace
Laptop Size In-room Safe
24-hour Security Personnel
Complimentary Mini Refrigerator
Complimentary Umbrellas During Your Stay
Assistive Listening Devices Available
Westgate Towers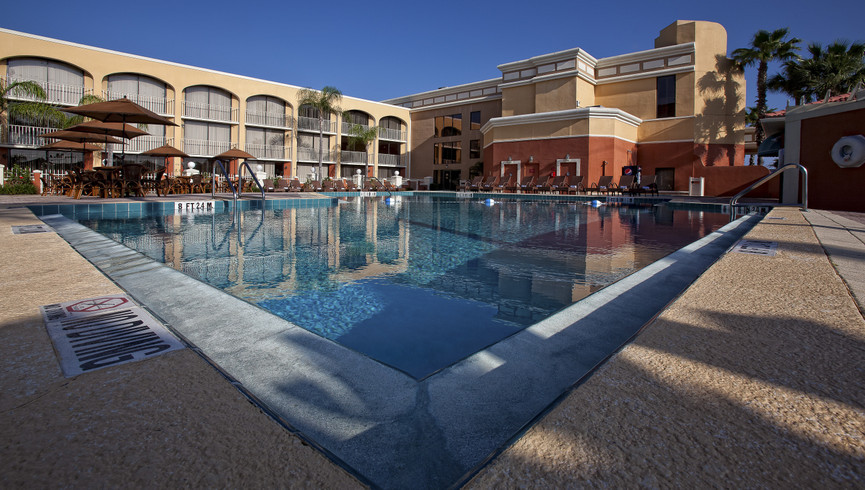 With a variety of amenities, luxury accommodations, and an awesome location, Westgate Towers offers its guests a one-of-a-kind stay during their vacation. Travelers can choose from a cozy studio or a spacious one or two-bedroom villa. Each villa has all the comforts of a home away from home. They come equipped with a kitchen, living area, and a private balcony. The studio and two-bedroom villas also have a full bathroom with a shower/jetted tub combo and can sleep from four to eight guests. Moreover, Westgate Towers is located within minutes of Orlando's world-famous theme parks and attractions.
Amenities At Westgate Towers
From its pirate-themed water park, various swimming pools, as well as its game room, it's safe to say that you will keep busy while on vacation. On-site, guests have food options to choose from, such as Cordovano Joe's Authentic New York Style Pizza and Drafts Sports Bar & Grill. Another perk of staying at the Westgate Towers is that you can purchase affordable theme park tickets. These theme parks include Disney World, Universal Orlando, SeaWorld, and Legoland.
Cordovano Joe's Authentic New York Style Pizza
Drafts Sports Bar & Grill
Shipwreck Island Water Park
Fitness Center
Game Room
Concierge Services
Barbeque Grills
Playground
Pools
Attraction Tickets
Swimming Lesson
Business Center
Paddle Boats
Picnic Areas
Westgate Towers Timeshares For Sale
There are many reasons why Westgate Towers is amongst the best Westgate resort owners love. It has vibrant yet subtle features, spacious accommodations, and a prime-time location that sits in between everything you need. If you love Florida, theme parks, as well as a family-friendly destination, look no further! Check out Westgate Towers timeshares that are currently available on our resale market or give us a call at (800) 410-8326 and one of our experienced resale specialists will assist you.
Westgate Smoky Mountain Resort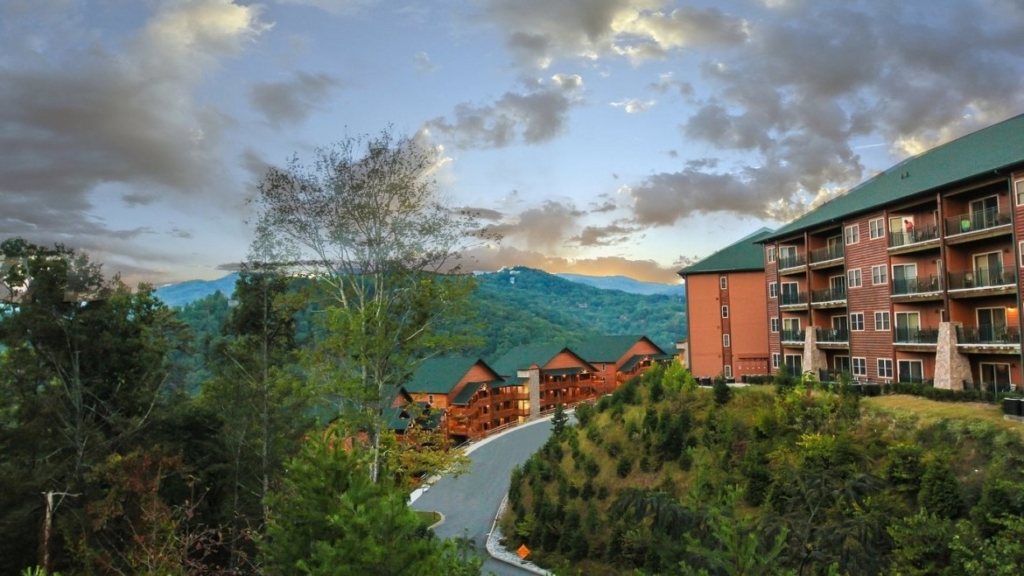 From outdoor activities to fun entertainment, the Smoky Mountains have something to offer everyone in the family. Boasting stunning views and endless opportunities for exploration, the Smoky Mountains is an ideal destination for families looking to make lasting memories. Located between Gatlinburg and Pigeon Forge, Westgate Smoky Mountain Resort is set in lush foothills. You'll have a home away from home at this resort, which offers studios to five-bedroom villas. To create the ambiance of a mountainside cabin, each building is constructed of logs and stone.
Amenities At Westgate Smoky Mountain Resort
The combination of the logs and stone, along with the other amenities, creates a unique and luxurious experience that is both calming and entertaining. There are endless activities to do without even leaving your resort, such as playing miniature golf, relaxing in the spa, or having fun at the water park. In addition, a variety of food options are available on-site, including Southern Comfort Restaurant and Mountain Top Pool Bar.
Southern Comfort Restaurant
Marketplace & Deli
The Roaring Fork Snack Bar
Mountain Top Pool Bar
Southern Comfort Lobby Bar
Wild Bear Falls Water Park
Flying Bear Zipline
Fitness Center
Playground
Attraction Tickets Desk
Serenity Spa by Westgate
Barbeque Grills
Miniature Golf Course
Picnic Areas
Aerobics Classes
Health Club
Laundry Facilities
Gift Shop
Pools
Business Center
Interested In Buying Westgate Resorts Timeshares?
If you're interested in buying Westgate Resorts timeshares on the resale market but not sure where to start, we've got you covered! Visit our website or call us at (800) 410-8326 to find out why Westgate Resorts timeshares are loved by so many and how you can become an owner. Your home away from home awaits you!