The Colonies At Williamsburg is a fabulous resort located in the cherished town of Williamsburg. Situated in the heart of the colony, Williamsburg held immense political and social importance during the 17th century. In fact, the Declaration of Independence was first proclaimed here. Today, Williamsburg stands as a living testament to its revolutionary past. The historic district, meticulously restored, allows visitors to step back in time and experience the atmosphere as well as significance of this pivotal period. Does this type of vacation sound right up your alley? If so, keep reading to learn about the Colonies At Williamsburg, a fabulous resort near all the top attractions.
The Colonies at Williamsburg Amenities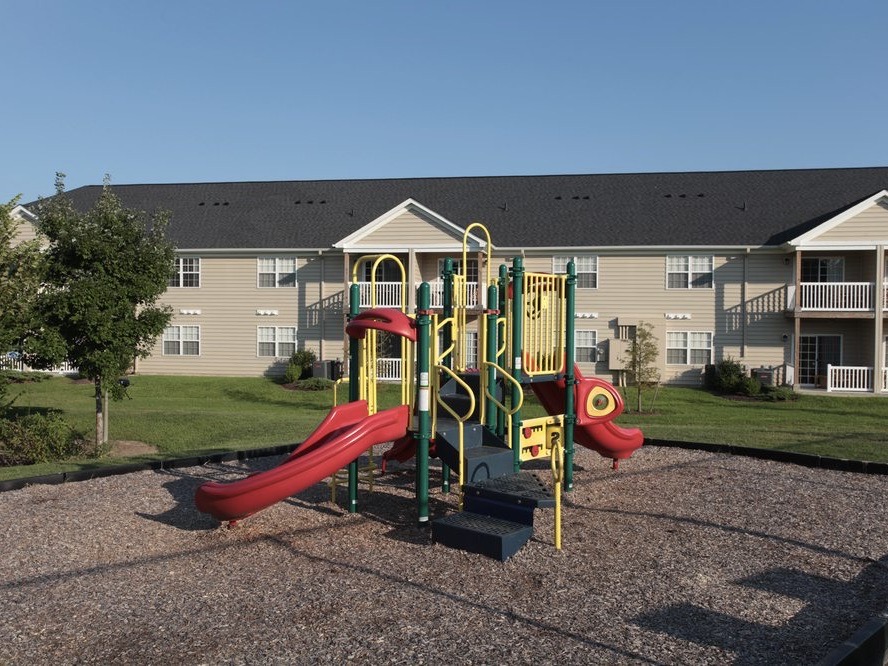 Although there are so many fabulous activities and attractions to partake in when you visit Williamsburg, it's nice having a resort that also allows you to have fun on-site. Thankfully the Colonies at Williamsburg has you covered. With a 30-dollar fee per reservation, guests can enjoy all the amenities offered.
No matter what time of year you visit, make sure to pack a swimsuit so you can swim in the indoor or outdoor pool, depending on the weather. Looking for some friendly competition? Head to the game room for some fun at the arcade. In addition, you can lace up your shoes and head to the sports courts.
Another huge bonus when you stay here is that there are daily activities. So, any day that you have some free time, you can head to the front desk to hear about the event of the day. Then, if it sounds fun, you can join in, or if it doesn't, you can check back in the next day for something new! Events range from canvas painting to karaoke night to smoothie happy hour. No matter how you spend your time, you are in for a treat at Vacation Village's Colonies at Williamsburg.
Full List of Amenities:
Arcade and Game Room
Basketball Courts
Barbecue Grills
Business Center
Concierge Services
Daily Activities
Fitness Center
Heated Indoor Swimming Pool
Outdoor Swimming Pool
Outdoor Hot Tub
Picnic Areas
Playground
Recreation Center
Tennis courts
The Colonies at Williamsburg Accommodations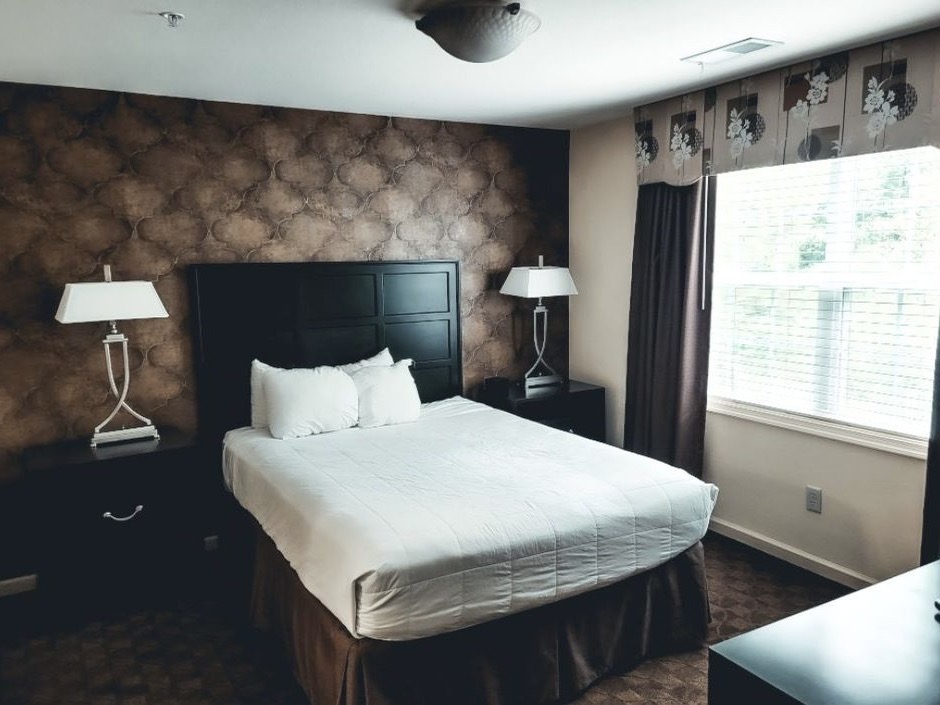 As a RCI Gold Crown resort, you know you are in good hands when staying at the Colonies at Williamsburg. Suites include living rooms and dining rooms in the one-, two-, and four-bedroom options. Not to mention, there are full kitchens. These kitchens come with everything you could need, including a full-size refrigerator, stove, microwave, coffee maker, toaster, blender, as well as dinnerware. In addition, there is entertainment in your The Colonies at Williamsburg suite. This includes a television in each bedroom and living room, wi-fi access, DVD player, as well as cable television.
The one-bedroom suites are the smallest units but still have plenty of space for a smaller group. The beds include a king-size bed and a queen-size sofa bed. In addition, there is one bathroom with a standard tub and a walk-in tiled shower.
The two-bedroom suites have a guest bedroom as well as a primary bedroom. The primary bedroom has a king-size bed, the guest bedroom has a queen-size bed, and the living room has a queen-size sleeper sofa. There are two bathrooms, one per room. The primary bathroom has a walk-in shower and a variety area. Then, the guest bedroom has a tub-shower combination.
The four-bedroom suites are two identical connecting two-bedroom suites. So, you basically get all the features of a two-bedroom suite times two. In addition, they are lock-offs which are great if you are traveling with big groups where you still want privacy but want to be able to share a unit.
| | | |
| --- | --- | --- |
| Suite | Size | Sleeps Up to |
| One-Bedroom | 900 sq. ft. | 4 Guests |
| Two-Bedroom | 1,200 sq. ft. | 6 Guests |
| Four-Bedroom | 2,400 sq. ft. | 12 Guests |
What to Do in Williamsburg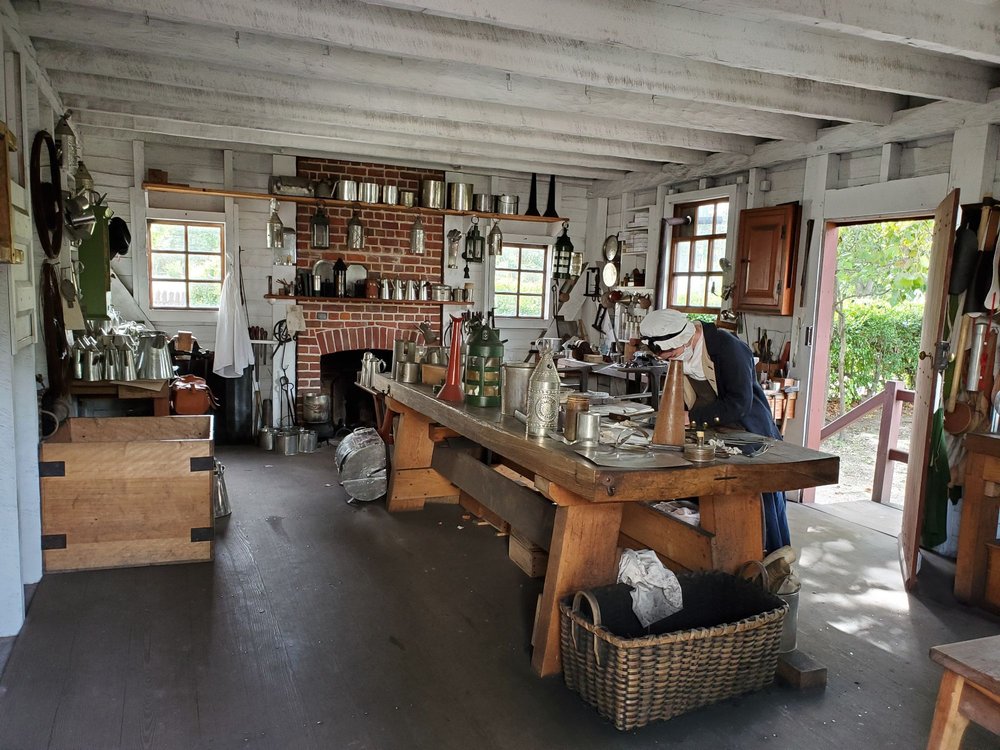 When you are in Williamsburg, the main reason people visit is because of the history. Colonial Williamsburg is a must-visit while you are staying at The Colonies at Williamsburg. Among the largest living museums in the country, Colonial Williamsburg is one of the most educational places to go. Visitors can experience firsthand how the early settlers lived. Discover what it was like to live in Colonial times by visiting an authentic apothecary, watching a blacksmith shop in operation, touring government buildings, or tasting food from the colonial era. Not to mention, visitors to Colonial Williamsburg may access many areas for free, but historical sites and shops require a fee.
If you want something a little more thrilling, check out Busch Gardens Williamsburg, one of the best theme parks in the U.S. This theme park has historic sites, educational experiences, in addition to fabulous rides. A different European country is represented in each area of the theme park. The Verbolten roller coaster runs through the German Oktoberfest section of Busch Gardens Williamsburg and is one of its most popular rides. Ireland hosts Celtic Fyre, a dance performance that showcases traditional Celtic storytelling.
Do you want to shop? If so check out Williamsburg Premium Outlets. This outlet mall has over 135 stores and many dining options. Shop at some of your favorite store for a fraction of the cost, including Adidas, Aerie, Ann Taylor, Banana Republic, Brooks Brothers and more.
Buy a Timeshare and Visit Williamsburg, Virginia
When you buy a timeshare on the resale market, you can find incredible deals. Whether you are looking to buy a Williamsburg timeshare or buy a timeshare affiliated with RCI so you can exchange for a stay at the Colonies at Williamsburg, we can help. Our marketplace boasts a wide range of timeshares for sale at all the best vacation clubs. Firstly, look through our timeshare for sale. Then, make an offer on the listing that best fits your needs. Need help? Give us a call today at 1 (800) 410-8326. We would be happy to answer any questions you might have.
Sell The Colonies At Williamsburg Timeshare
Do you own a timeshare at the Colonies at Williamsburg but don't find it suits your vacation needs anymore? Are you struggling to afford your timeshare maintenance fees? If so, selling your timeshare on the timeshare resale market might be the next step! At Fidelity Real Estate, we help many people just like you find buyers looking to become owners. Not to mention, there are no upfront fees to list your timeshare for sale with us.
Fill out the form below for a free consultation on your timeshare! During your consultation, we will guide you through our services as well as answer any of your questions about selling.