Summer is the perfect season to plan a getaway and explore new places and experiences. Whether you are looking for a break from your everyday routine or a chance to make unforgettable memories, there are plenty of summer vacation ideas for you. From the beach to the mountains and everything in between, this blog will provide you with top summer vacation ideas to help you plan the best escape. With the right planning and preparation, you can make this summer one that you'll never forget.
Summer Vacation Beach Ideas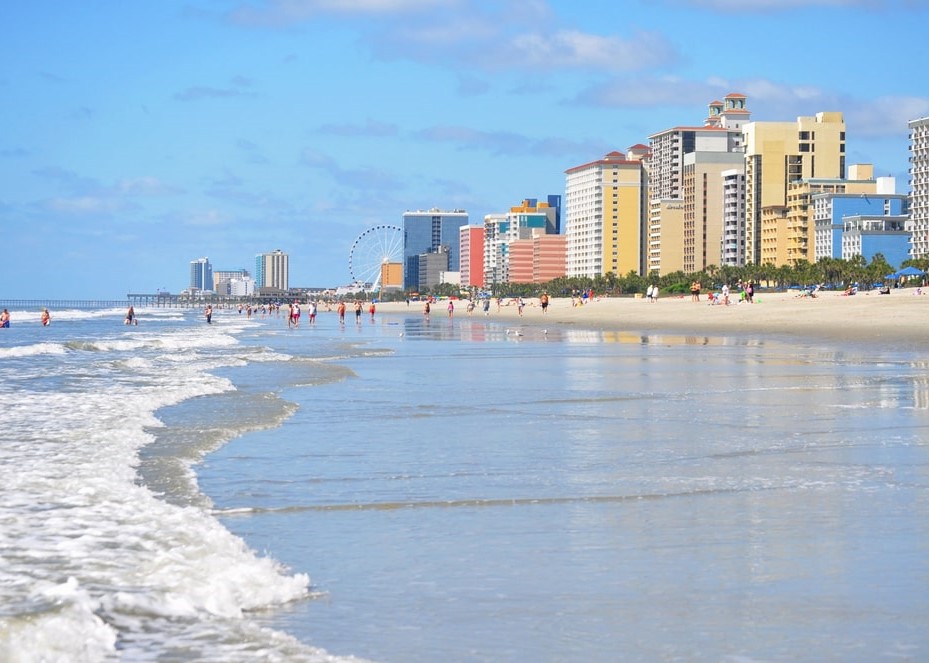 Myrtle Beach, South Carolina
Myrtle Beach is a popular vacation destination located along the Atlantic Coast of South Carolina. This beautiful destination is a great place to visit year-round because of its spectacular beaches, resorts, restaurants, and attractions. Visitors to Myrtle Beach can enjoy a variety of activities, such as deep-sea fishing, golfing, water sports, and more. The city is also home to some of the best shopping and dining experiences in the area. With its warm climate and a wide variety of things to do, it's easy to see why Myrtle Beach is one of the best summer vacation ideas.
Looking for a fabulous resort in Myrtle Beach? Check out Ocean 22 By Hilton Grand Vacations.
Clearwater, Florida
Clearwater Beach has been voted the #1 Beach in the US for three years – in 2019, 2018, and 2016. Its white sands and turquoise waters are lined with hotels and restaurants, making it a great destination for a beach vacation. The sprawling Sand Key Park is located south of Clearwater Pass, offering acres of unspoiled beachfront. Beaches aren't the only attractions in the area – there are literally hundreds of other things to do. Whether you like watersports or wildlife watching, shopping or nightlife, there is something for everyone. So come and see for yourself why this Florida beach is the best beach in the U.S.
If you are looking for an incredible resort in Clearwater, one of the best summer vacation ideas, Wyndham Clearwater Beach Resort is a great choice.
Read More: 7 Best Beaches in Florida: Summer in the Sunshine State!
Maui, Hawaii
When you visit Maui, Hawaii, you will be transported to a paradise like no other. From the moment you leave the plane, you will be surrounded by the stunning beauty of its sandy beaches, crystal clear waters, majestic waterfalls, and lush rain forests. Luxury takes on a whole new meaning when you take a trip to Maui. You can take part in numerous outdoor activities, indulge in water sports, and explore the charming seaside towns. Make sure to visit Honokal. It's a beautiful place with a traditional culture you won't want to miss. You will be awestruck by Maui's natural beauty and serenity when you visit.
For a fabulous resort in Maui, Kaanapali Beach Club is the one.
Summer Vacation Ideas for An Adventure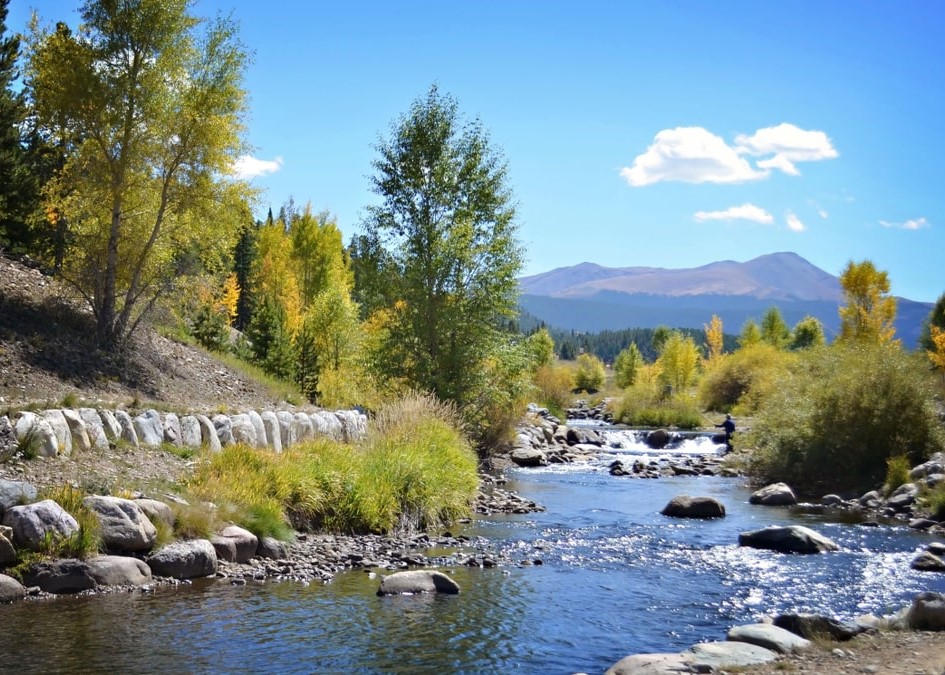 Breckenridge, Colorado
Traveling to Breckenridge is an experience that should not be missed. The breathtaking views of the Rocky Mountains provide a stunning backdrop for a variety of activities, making it one of the best summer vacation ideas for adventurous travelers. From fishing and hiking to mountain biking and horseback riding, there is no shortage of outdoor sports and recreation for all ages. The town of Breckenridge itself offers a variety of boutiques, restaurants, galleries, and pubs. In the summer, visitors can also enjoy golf, ziplining, and white water rafting. In addition, if you are looking for a place to relax and enjoy the Rocky Mountains, Breckenridge is the ideal destination.
If you are in search of a fantastic resort in Breckenridge, Grand Colorado on Peak 8 is one of the best.
Orlando, Florida
From the glistening lakes and rolling hills to the sparkling lights of its theme parks, Orlando is a magical city that offers something for everyone. It is a vibrant city known for its fabulous theme parks. Several attractions and activities make it a popular destination for tourists and locals alike. From the world-famous theme parks of Disney World, Universal Studios, and SeaWorld to the countless outdoor activities like fishing, hiking, and kayaking, Orlando truly is a gem. There are also many restaurants, nightlife options, and shopping options in Orlando, making it an ideal place to spend time with family and friends.
Check out Disney's Old Key West or any Disney Vacation Club timeshare if you are seeking a fabulous resort in Orlando.
Read More: Top Resorts in Orlando, Florida to Stay in for Perfect Vacations!
New York City, New York
New York City is one of the best places to go for a summer vacation. With some of the world's best attractions, you'll never be bored. From the iconic Statue of Liberty to the incredible Central Park, there's plenty to explore. There's also a thriving nightlife, with a huge range of bars and music venues. You can also spend time on the beaches of Coney Island or visit the amazing art galleries in Chelsea. Whatever you're looking for, you'll find it in New York City. It really is one of the best summer vacation ideas!
St. Regis New York, Residence Club is a top resort in New York City if you're looking for something stunning.
Travel Abroad With These Summer Vacation Ideas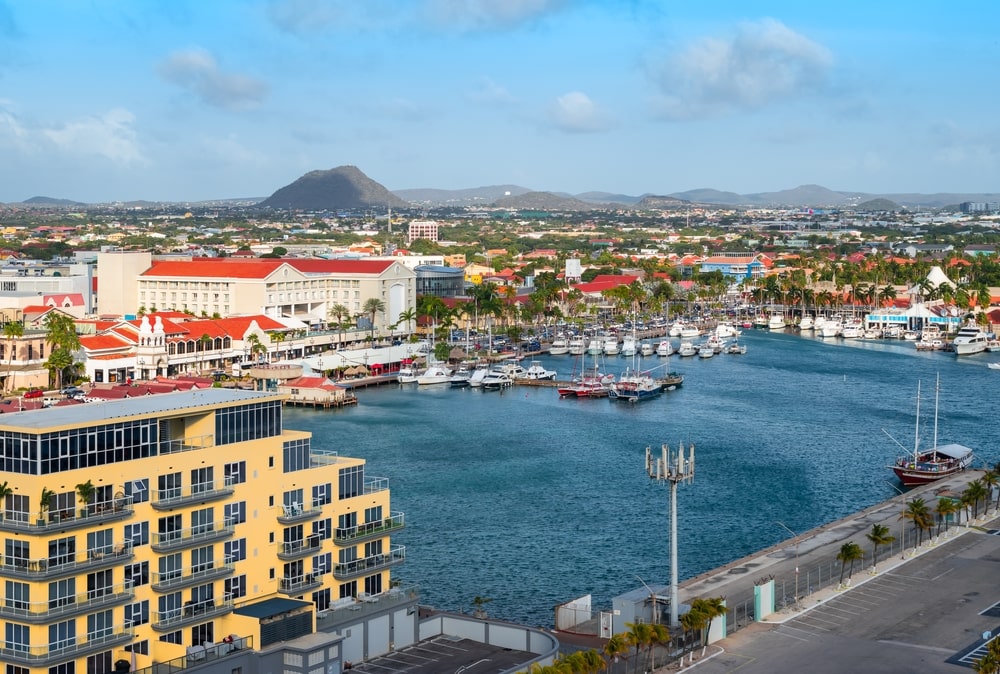 Oranjestad, Aruba
Oranjestad, Aruba, is a tropical paradise full of incredible experiences. From its stunning beaches to its array of outdoor activities and delicious cuisine, this Caribbean island offers something for everyone. Whether you're looking to relax at the beach, explore the many natural attractions, or dine on delicious local dishes, you'll never be bored in Oranjestad. Not to mention, Aruba lies outside of the hurricane belt, so it provides travelers with peace of mind knowing that their vacation won't be disrupted by severe weather. Experience the beauty and excitement of Aruba this summer and enjoy a vacation you won't soon forget.
Aruba is one of the best summer vacation ideas and offers great resorts! Check out Marriott's Aruba Ocean Club for a fabulous beachfront timeshare.
Philip, Barbados
Philip, Barbados, is an ideal summer vacation spot, offering a wide variety of activities for all types of travelers. From breathtaking beaches to the lush tropical rainforest, there is nothing like it. For those seeking some adventure, there are numerous water sports to try, such as windsurfing, diving, and fishing. For those who want to relax, there are a variety of spas and beaches to choose from. Additionally, the city of Bridgetown is a great place to explore, offering a variety of shops and restaurants. Overall, Philip, Barbados is an excellent summer vacation idea and will provide a memorable and enjoyable experience.
Hilton Grand Vacations at The Crane is a historic timeshare situated on Crane Beach's sand beaches. You can't go wrong when you stay here.
Read More: 12 Must-Visit Luxury Destinations Across the World!
Marbella, Spain
Spain is a beautiful country with a wide variety of places to visit. While Barcelona and Madrid are two of the most famous destinations, Marbella is a luxurious city that should not be overlooked. Marbella, Spain, is the perfect destination for all ages. With its Mediterranean climate, stunning beaches, and vibrant nightlife, Marbella offers a unique and unforgettable experience. There are plenty of activities to enjoy, including visiting historic attractions, shopping in chic boutiques, and sampling local cuisine. Whether you're looking to lounge on the beach, explore local culture, or party the night away, Marbella is the place to be.
Marriott's Marbella Beach Resort offers luxurious amenities and modern accommodations for a top-of-the-line getaway to Spain.
Like These Summer Vacation Ideas? Buy a Timeshare and Visit a New Location Yearly

We have timeshares at all the summer vacation ideas listed above. When you buy a timeshare, you can make one resort your home away from home, or through vacation exchange, you can travel to a new location each year. Start browsing our marketplace today to see our selection of resorts at the very best vacation clubs, including Disney, Hilton, Hyatt, Marriott, and many more. Then, simply make an offer on the one for you. Have questions? Give us a call today at 1 (800) 410-8326.