Some vacations are all about the noise. The nightlife of Vegas, the bustle of New York, and the festivities of Aruba are vacations for people looking for excitement you can't get anywhere else. Some vacations are focused on something different. While there's nothing wrong with noise, sometimes you want peace and quiet. When you have to deal with a 9-5 grind every day, it's good to be able to unwind and take things slow. The Cabins at Disney Wilderness are perfect for a quieter vacation. Located on the water near Disney's Wilderness Lodge, these cabins are secluded from the rest of the resort, allowing guests to disconnect from the chaos of the world and reconnect with nature. Want to enjoy creature comforts in a quiet cabin? Then this resort is for you!
Amenities at the Cabins at Disney Wilderness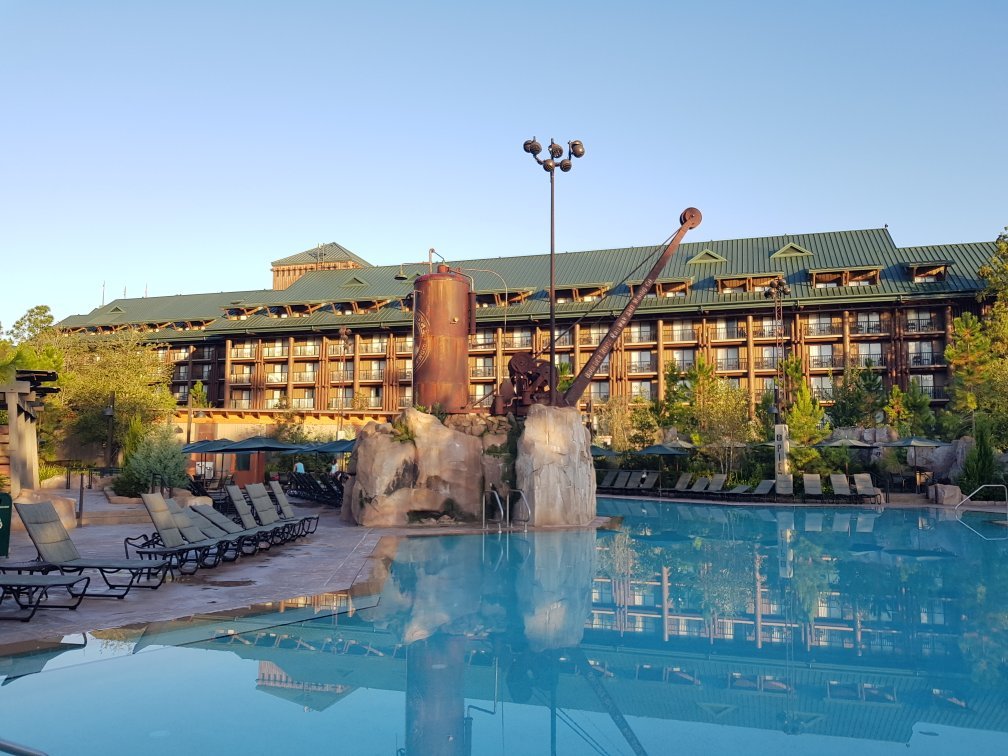 Of all the DVC resorts, the Cabins at Disney Wilderness are best suited for people who love the great outdoors. Guests at this resort can jog through the nature trails, dive into the swimming pools, and warm up at night by a toasty campfire. Speaking of night, there's no better way to end the night than with the electrical water pageant. This water parade features beautifully lit sea creatures gliding across the lake all while classic Disney music plays. You'll also be able to unwind by the pool with the Salon by the Springs. Here, you'll get to enjoy pedicures, manicures, hair services, and more. Finally, if you like fishing, you're in luck! There are boat rentals available so you can ride out onto the waters of the bay lake and enjoy an idyllic afternoon with your trusty reel.
Dining at the Cabins at Disney Wilderness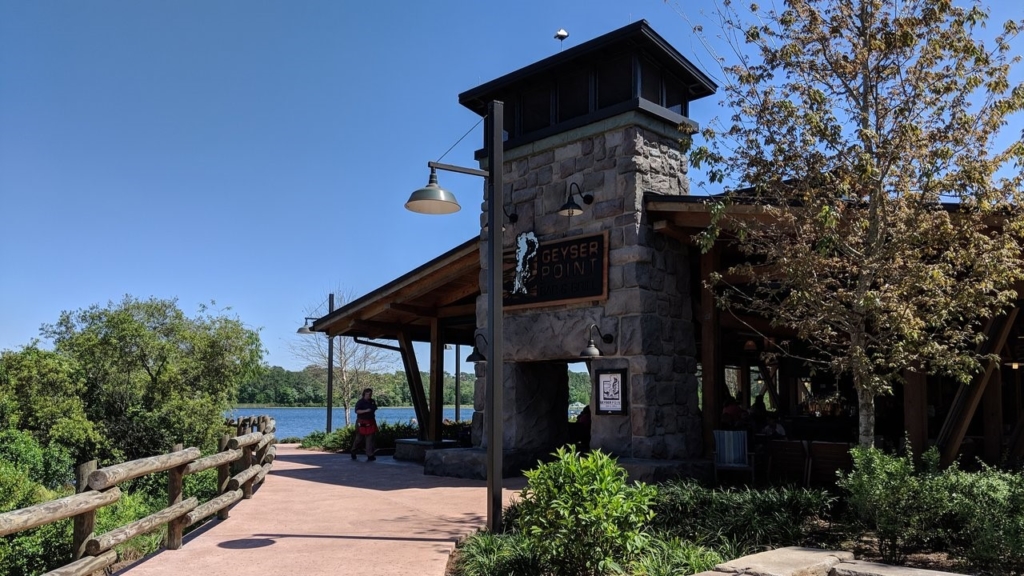 Want to enjoy delicious food without leaving the comfort of the resort? The Cabins at Disney Wilderness has you covered! There are five dining options at this resort to satisfy all kinds of taste buds. Younger guests will love Storybook Dining at Artist Point with Snow White. This character dining experience is set in the enchanted forest and lets guests meet the cast of Snow White. Whispering Canyon Cafe offers an Old-West-themed buffet for breakfast, lunch, and dinner. Want something a little quicker? Then stop by the Roaring Fork with fast and straightforward American classics like burgers and barbeque. You can enjoy craft beers, regional wines, and even specialty coffees at Territory Lounge. Finally, end your day with a sunset view of the lake from Geyser Point Bar and Grill.
Accommodations at the Cabins at Disney Wilderness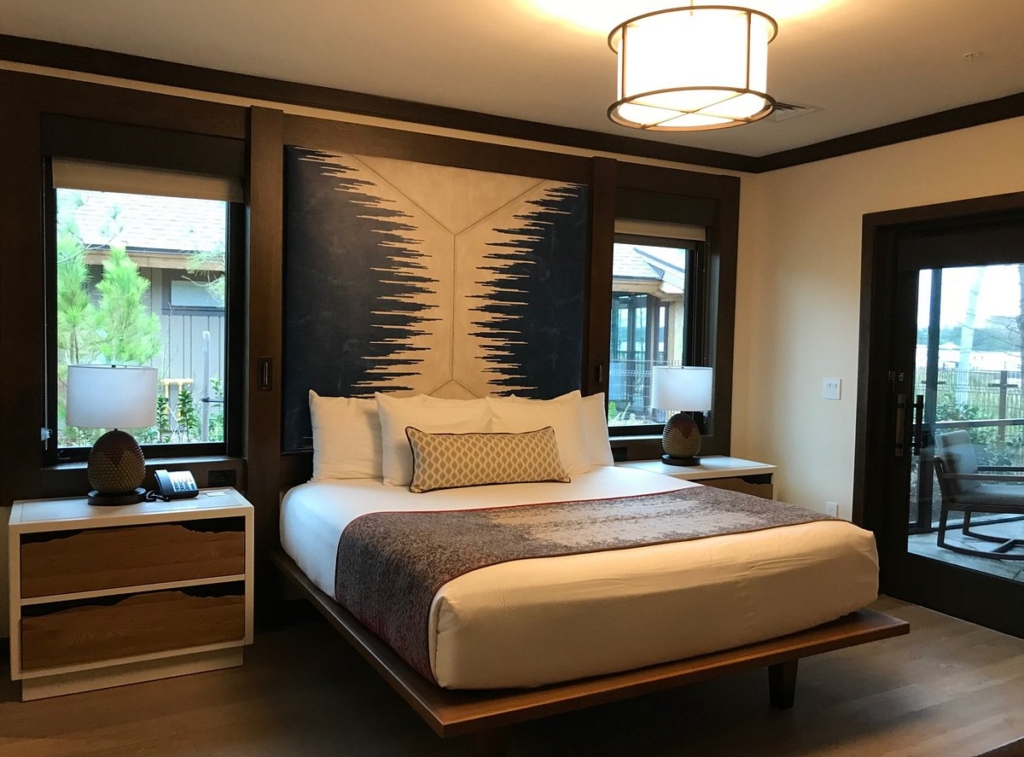 When you want to return to your cabin at Disney Wilderness, you'll find there's a lot to enjoy there. Thanks to their location out on Bay Lake, these cabins are isolated from the rest of the resort, offering guests extra peace and quiet. So even if you decide to venture out into the crowds in Orlando, you'll still have a quiet retreat in your cabin. These cabins feature a king-sized bed, queen-sized bed, queen sleeper sofa, and pull-down bed. With these beds, the cabins can accommodate up to eight guests. Additionally, you'll enjoy a fully-equipped kitchen with everything you need to prepare your own meals. As a result, you'll never have to use the on-site restaurants if you don't want to. Finally, you can lounge on the porch in its built-in hot tub. It's safe to say there's more than enough in these cabins to give you a cozy stay.
Learn more: Make Copper Creek Villas and Cabins Your DVC Base Camp
Is Disney Vacation Club Worth It?
If you're new to Disney Vacation Club or still on the fence about the Cabins at Disney Wilderness, we're here to help! If you have any questions about DVC, check out our video, "Is Disney Vacation Club Worth It?" at the link below. We go over everything you need to know about Disney's resorts, so you'll be able to make an informed decision about whether a DVC membership is right for you.
Using Interval International to Make the Most of Your Ownership
If you do decide to buy a timeshare at the Cabins at Disney Wilderness, you'll find that your options for vacations don't end with Orlando. Disney Vacation Club is affiliated with Interval International, a vacation exchange network. Vacation exchange networks like II allow owners of a timeshare from an affiliated resort to trade in their weeks or points to stay at one of the thousands of other affiliated resorts around the world. As a result, even if you don't feel like staying at the Cabins for a year, you can trade in your DVC points to stay somewhere else around the world. Aside from Disney Vacation Club, Interval International is affiliated with Marriott, Westgate, Diamond Resorts, Hyatt Residence Club, and more. So when you buy with DVC, you're also buying over a thousand opportunities for other vacations.
Escape to the Quiet of Nature at the Cabins at Disney Wilderness
If your ideal vacation calls for a little extra peace and quiet, you can't go wrong with the Cabins at Disney Wilderness. You'll be able to enjoy a tranquil vacation on the water in cabins that are as spacious as they are luxurious. Plus, you'll have plenty of amenities and dining options to make sure you never have to venture out into Orlando if you don't want to. As a result, this resort is perfect if you want to stay away from the noise of the crowds.
If you'd like to stay at these cabins, consider buying a timeshare there. Timeshares are a great way to make sure you can return to a beloved destination each year. No more having to worry about booking a hotel! Plus, with its affiliation with Interval International, a whole world of options will open up to you! Want to get started? Just head to our marketplace and make an offer. It's really that simple! If you have any questions, feel free to give us a call at 1-800-410-8326 or email us at team@fidelityresales.com. Our licensed agents are always happy to help!