Valentine's Day is on the way, and while the holiday is normally considered to be a time to celebrate a relationship, it may also be the best time to rekindle it. If you want to breathe some life into your relationship, then a trip this Valentine's Day might be what you need.
According to a survey conducted by One Poll, 77% of respondents believe that vacations are a great way to keep the spark alive in their relationship. Here are some destinations with activities for couples for a romantic getaway this Valentine's Day.
Boston, MA
Boston was listed as one of the best cities for lasting love in a study by Finance Buzz, and it's easy to see why. The Charles River is home to gondola tours, where couples can float across the water while enjoying chocolates and recorded Italian music. If you'd like a peaceful, intimate experience with your significant other, this ride is worth considering. Another spot to take in the city's nature is Boston's Public Garden. The Public Garden was America's first public botanical garden, so not only will you be able to enjoy colorful plants and exotic trees, but you'll be strolling through a piece of America's history.
Where To Stay in Boston for Valentine's Day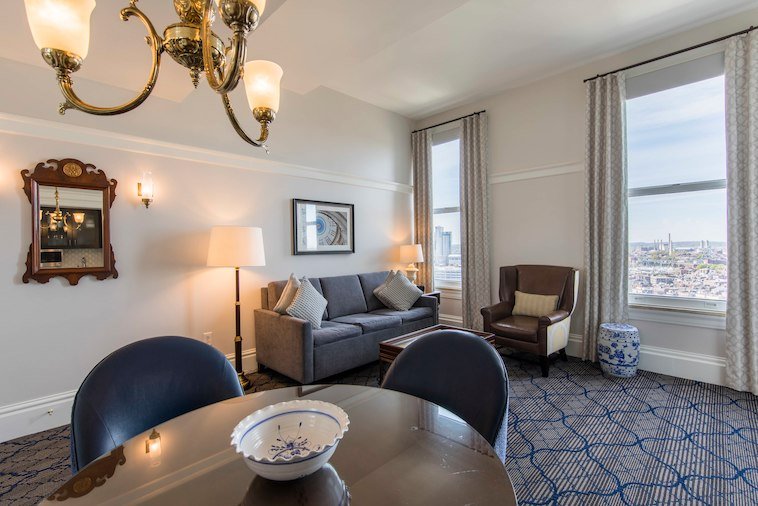 Speaking of history, if you visit Boston, you could stay at the Marriott Vacation Club Pulse at Custom House. This resort is located in the original customs building that first welcomed new Americans to the United States. Custom House features an observation deck on its 26th floor with a 360-degree panoramic view of the city. As a result, Custom House offers another romantic view for your Valentine's Day getaway.
Kauai, HI
Sometimes known as "the Garden Island," Kauai is a potential destination for couples looking for an adventurous vacation. One Poll's survey on couples who vacation together also reported that 61% of couples were more likely to be adventurous than when they traveled alone. If you'd like to tap into your inner adventurer, traveling here with your loved one may help you. You can explore Waimea Canyon, nicknamed "The Grand Canyon of the Pacific." Couples can hike to the top of the canyon and take in a colorful array of red, brown, and green hues along the canyon's walls. You can also explore Princeville botanical gardens. Guests can walk through a diverse collection of flowers while enjoying seasonal fruit, honey, and chocolate samples.
Where To Stay in Kauai for Valentine's Day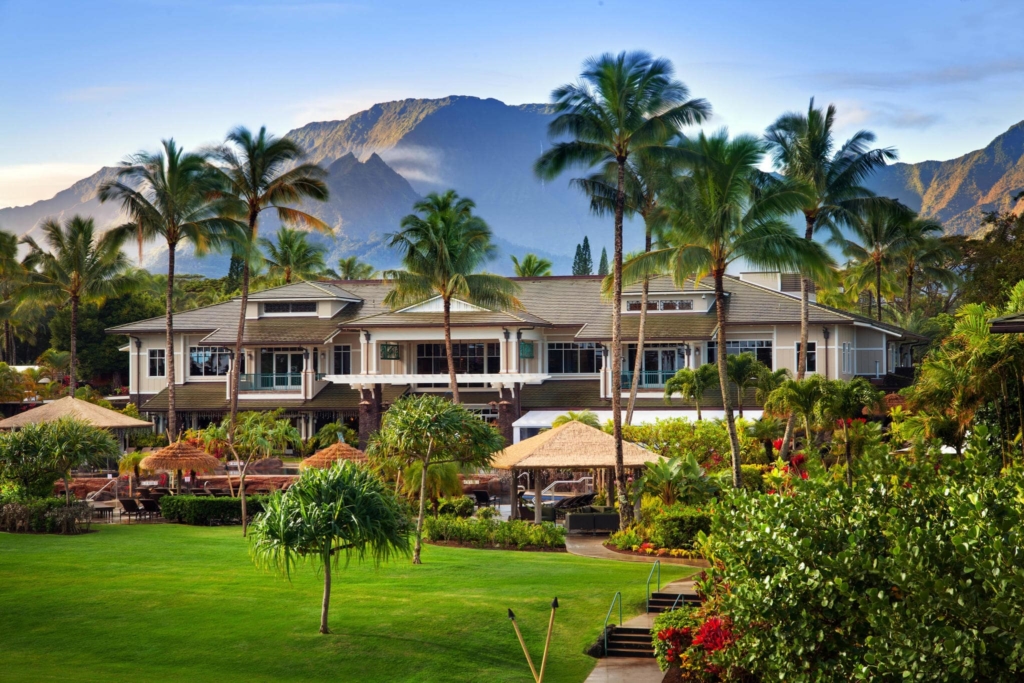 While in Kauai, you and your significant other can stay at Westin Princeville Ocean Resort Villas. The resort sits on a cliffside overlooking the Pacific so couples can gaze out over the ocean from the comfort of their resort. Ocean Resort Villas are also close to Anini Beach. This beach is considered less crowded than Poipu or Hanalei, making it suited to a more quiet, intimate beach outing.
Washington D.C.
The nation's capital has its fair share of romantic opportunities to help couples rekindle their relationship. D.C. is home to the Wharf Ice Rink, which rests on the water of the Transit Pier. As you skate together, you can take in the view of D.C.'s waterfront. Hot beverages are also nearby to help you warm up after some time on the ice. If you and your loved one enjoy jazz music, consider visiting a piece of jazz history. Once a carriage house, Blues Alley is now known as the nation's oldest continuously operating jazz supper club. On Valentine's Day this year, the club will feature a special performance titled "A Night of Romance."
Where To Stay in Washington D.C. for Valentine's Day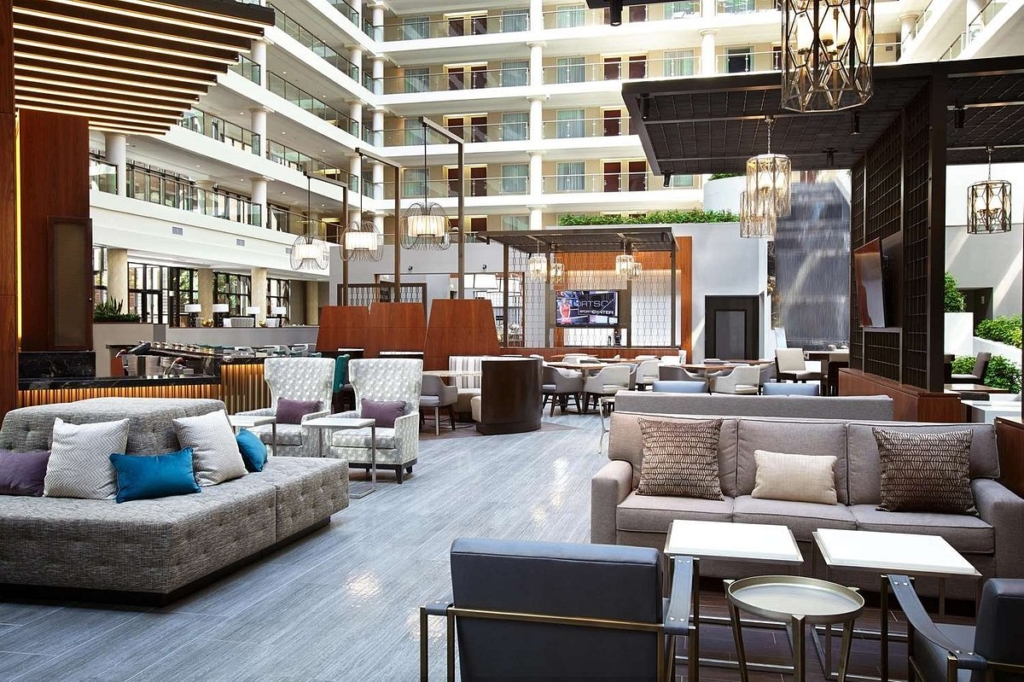 Washington D.C. boasts a large array of shopping, dining, and nightlife entertainment. As a result, you'll have many options for date nights during your Valentine's Day vacation. Hilton Club the District is one spot to consider if you'd like to be near many date spots. Specifically, the District is half a mile from Dupont Circle, a boutique shopping district with dozens of bistros, bars, boutiques, and museums.
Napa, CA
Napa is in the heart of Napa Valley, California's wine region. The valley boasts over 400 wineries couples can stroll through. If you're part of a couple that loves a good drink, you'll be able to enjoy quite a few here. The valley has over 170 listings for wine tastings, from small family vineyards to major estates. Beringer Vineyards is Napa Valley's oldest continuously operating winery and is also home to historic architecture at the Rhine House mansion. For a tour of the valley with a bird's eye view, you can book a hot air balloon ride with Napa Valley Balloons Inc.
Where To Stay in Napa for Valentine's Day
If you want a more private retreat in Napa, the RiverPointe may be worth a look. This resort offers private cottages with full kitchens and private decks. You and your significant other can enjoy the weather with a glass of wine in hand while taking a view of the valley. The Napa River also runs right by the resort, and you can walk, jog, or bike the river trail together.