Just four months after the Golden State Warriors and the Celtics went head-to-head for the NBA 2022 championship, and the Warriors left victorious, fans across the United States get ready to cheer on their favorite team for yet another NBA season. On Tuesday, October 18, 2022, the NBA 2022-23 regular season kicks off.
The NBA currently has 30 teams. The league has two conferences, the Eastern Conference and the Western Conference. Atlantic, Central, and Southeast are the three divisions of the Eastern Conference. There are also three divisions in the Western Conference, including Northwest, Pacific, and Southwest. Within each division, there are five teams.
Each NBA team plays 82 games during the regular season, which lasts from October to April. For each team in the NBA, half of their games are at home and the other half away. This brings the total number of games for the 30 teams to 1230. All teams play each other at least once at home and once away, according to the NBA schedule. Then, the league heads into the playoffs, which extend into June. In the playoffs, there are four rounds with seven games each. Whether you are looking to visit an arena for the first time or are hoping to cheer your favorite team into the championship, here are some stadiums to see this year and places to stay nearby.
Resorts Near Eastern Conference NBA Arenas
Watch 2021-22 NBA Regular Seasons Winner Miami Heat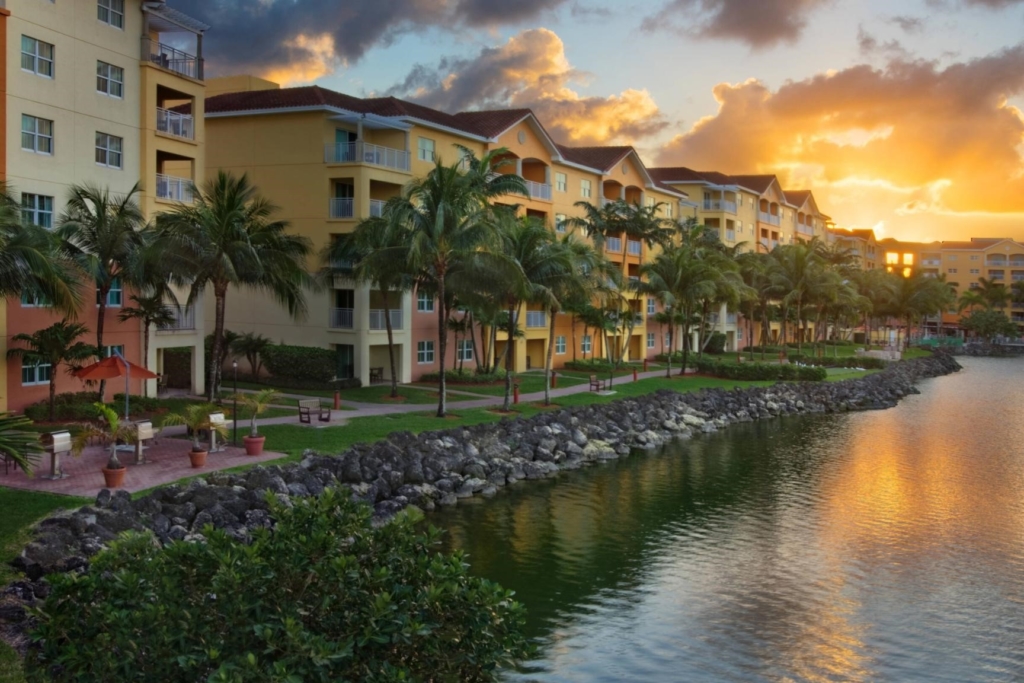 Miami Heat was the number one team last season for the Eastern Conference. Miami is in the Southeast Division and won 53 games in the regular season. CBS ranked their top 100 NBA players, four from Miami Heat, including Tyler Herro at 76, Kyle Lowry at 66, Bam Adebayo at 28, and Jimmy Butler at 10. If you want to see these players in person, plan a trip to FTX Arena.
Marriott's Villas at Doral is a vacation ownership resort in Miami, so if Miami Heat is your favorite team, you can visit FTX Arena yearly for basketball season. This Marriott Vacation Club resort offers two-bedroom villas. Additional amenities include a swimming pool, on-site dining, and a fitness center.
Cheer on the NBA Draft No. 1 Overall Pick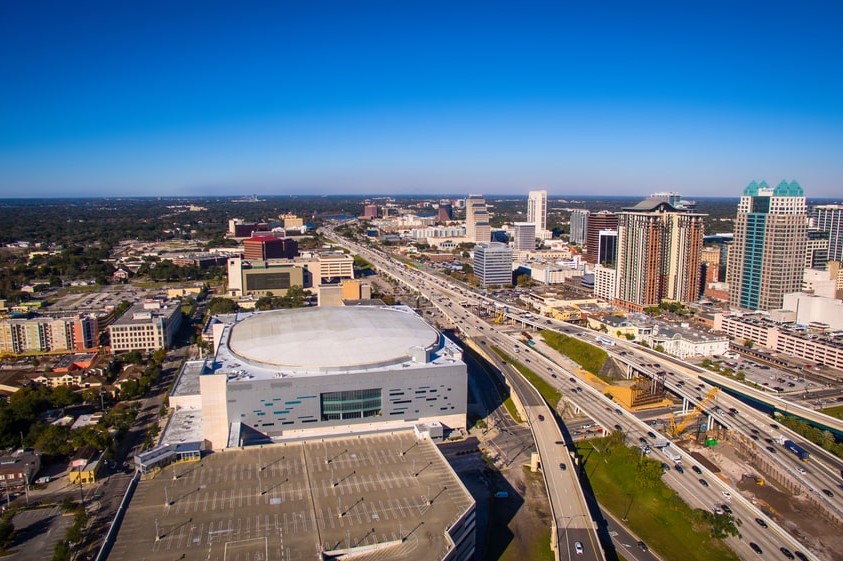 Another eastern conference team to visit this year is the Orlando Magic. During the 2022 NBA Draft, Paolo Banchero was the No. 1 overall pick. If you want to see him in action, plan a trip to Orlando. Aside from basketball, Orlando has many attractions, including Walt Disney World and Universal Studios Orlando. So, when you aren't at a game, there are endless things to keep you entertained.
Disney Vacation Club has seven Orlando locations, including Disney's Polynesian Villas & Bungalows. It is located in the heart of Central Florida and embodies the spirit of the South Pacific. In addition, to being close to Walt Disney World and the Amway Center, this resort boasts suites for up to five adults, multiple pools, and four dining options.
Resorts Near Western Conference NBA Arena
Watch 2021-22 NBA Regular Seasons Winner Phoenix Suns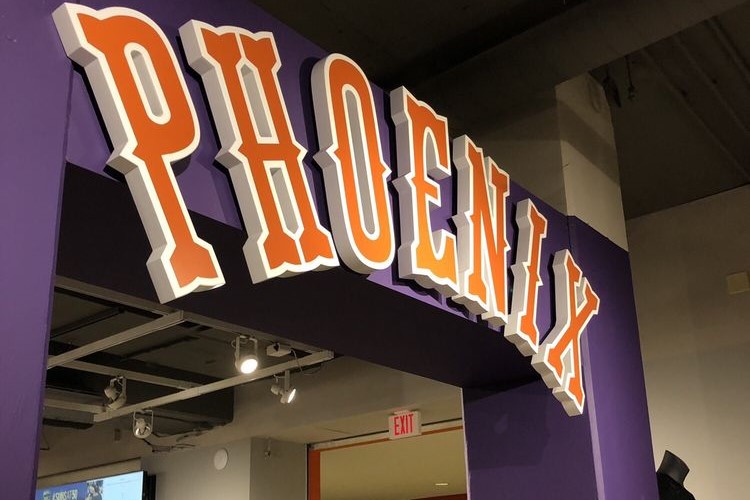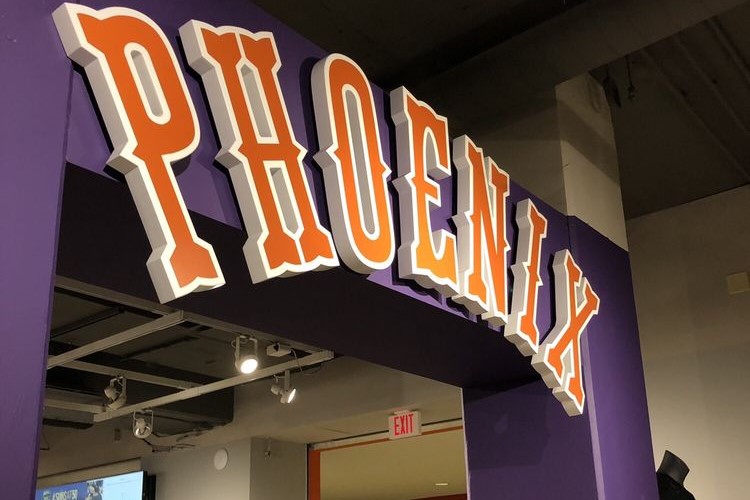 The overall Western Conference winner with 64 games won in NBA regular season 2021-22 was the Phoenix Suns. The Suns is a part of the Pacific Division and are one of four major league sports teams in the Phoenix area. According to CBS, the top Suns' players for this upcoming season include Devin Booker, Chris Paul, Mikal Bridges, and Deandre Ayton. Plan a trip to Phoenix this season and see these pros up close.
Located 10.8 miles from Footprint Center, WorldMark South Mountain Preserve guests have convenient access to the Suns' home base. This resort offers outdoor activities with over 50 miles of trails for hiking, horseback riding, and mountain biking. Accommodations range from one- to three-bedroom suites with full kitchens, living areas, and dining tables.
Cheer on the Latest Champions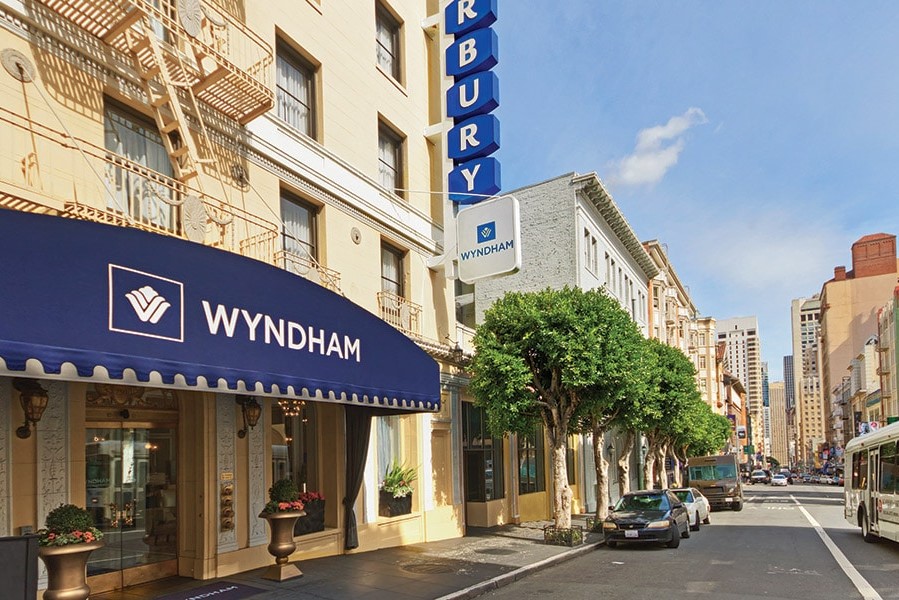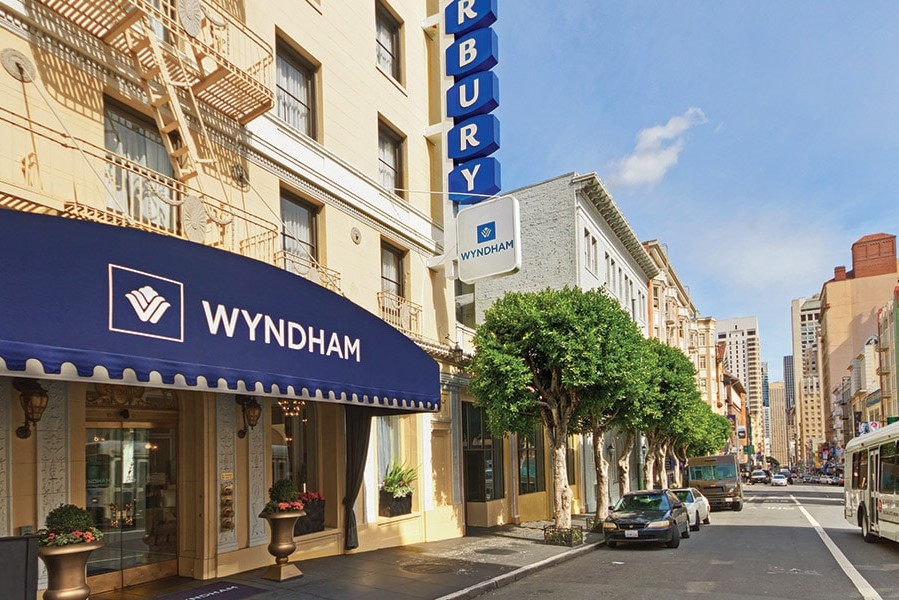 Golden State Warriors took victory over the Boston Celtics last year in game six of the championship. According to the NBA, Stephen Curry was the series leader with an average of 31.2 points per game, 5.2 rebounds per game, 6.3 assists per game, and a 15.5-player impact estimate. The Chase Center has been the home to the Golden State since its opening in 2019 and is the newest arena in the NBA. Visit San Francisco to cheer on the Warriors.
Wyndham Canterbury at San Francisco is a renovated timeshare resort less than three miles from Chase Center. Each suite offers a fully-equipped kitchen, dining area, and living space. In addition, on-site guests have access to the business center, workout facility, game room, and concierge services. If you want to be close to the action, this is the place to stay.
How To Travel To Resorts Near NBA Arenas
Choosing a resort near NBA arenas can be challenging because there are many to choose from. Timeshare owners, however, can simplify the process by using their points to book a room. Depending on the location of your brand's timeshare resorts, you may be able to switch points for a hotel stay nearby. You can also trade your points for a stay at a different timeshare brand if you are a member of a vacation exchange network like RCI or Interval International.
If you want to become a timeshare owner, buying off the resale market can be an alternative to buying directly while also saving money. Whether you visit the same timeshare or a different location, timeshare owners have a guaranteed yearly trip to cheer on their favorite NBA teams.
More Articles From the Wealth of Geeks Network: