If Disneyland or Disney's California Adventure Park is your favorite park, then you probably have looked into Disney's Villas At The Grand Californian. But did you know that the DVC resale market can save you a significant amount of money? According to Fidelity's 2021 resale average cost per point, the average resale price per point at Grand Californian was $214.21. In contrast, if you purchased directly in 2021, it costs $310 per point. Not to mention, Disney Vacation Club owners get priority access to their home resort, so you can rest assured that you can visit every single year. Every time Disney adds a new ride or attraction, you won't miss out on the fun. Keep reading to learn how you can save money by buying DVC Grand Californian resale.
Disney's Villas At The Grand Californian Accommodations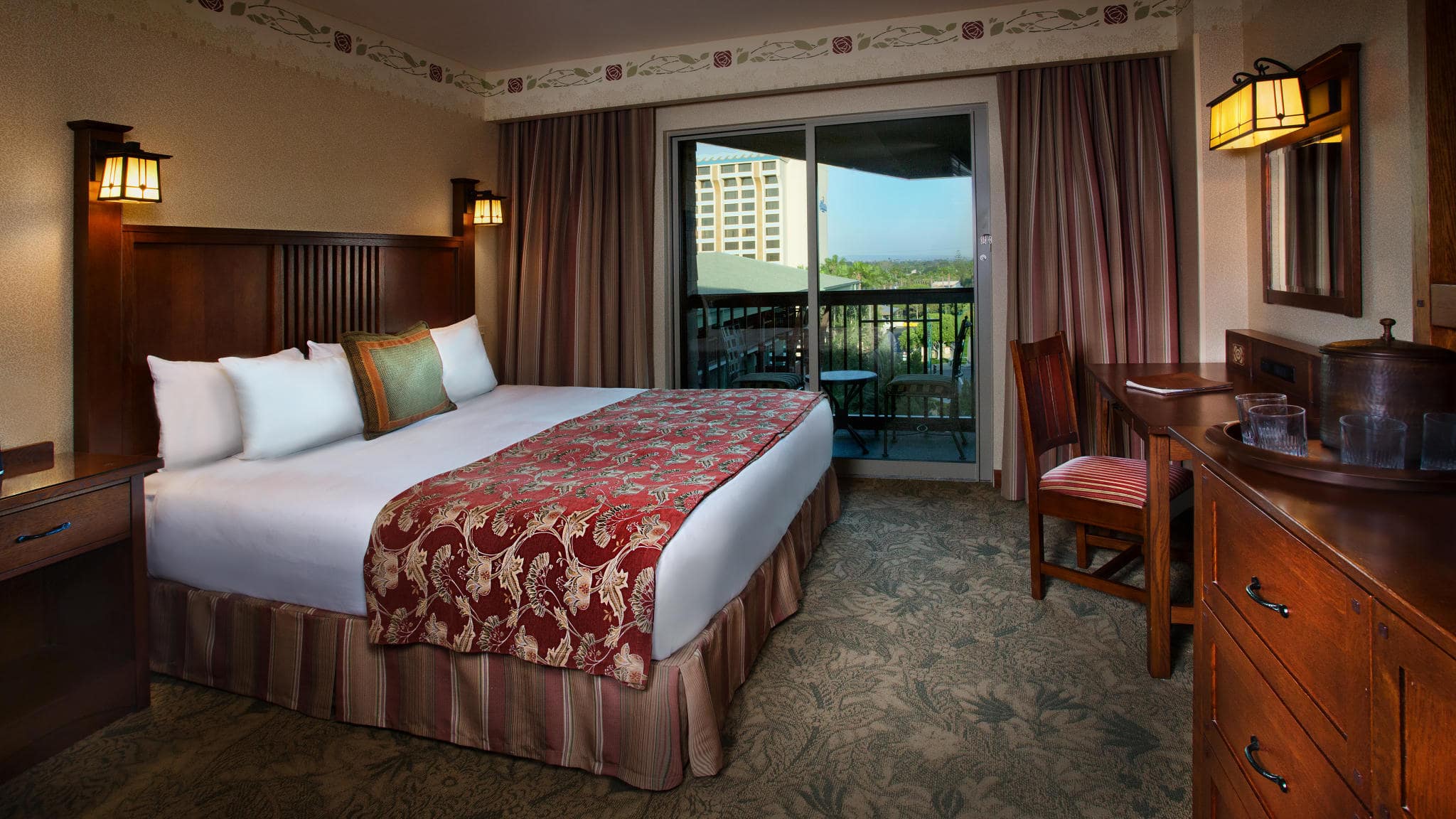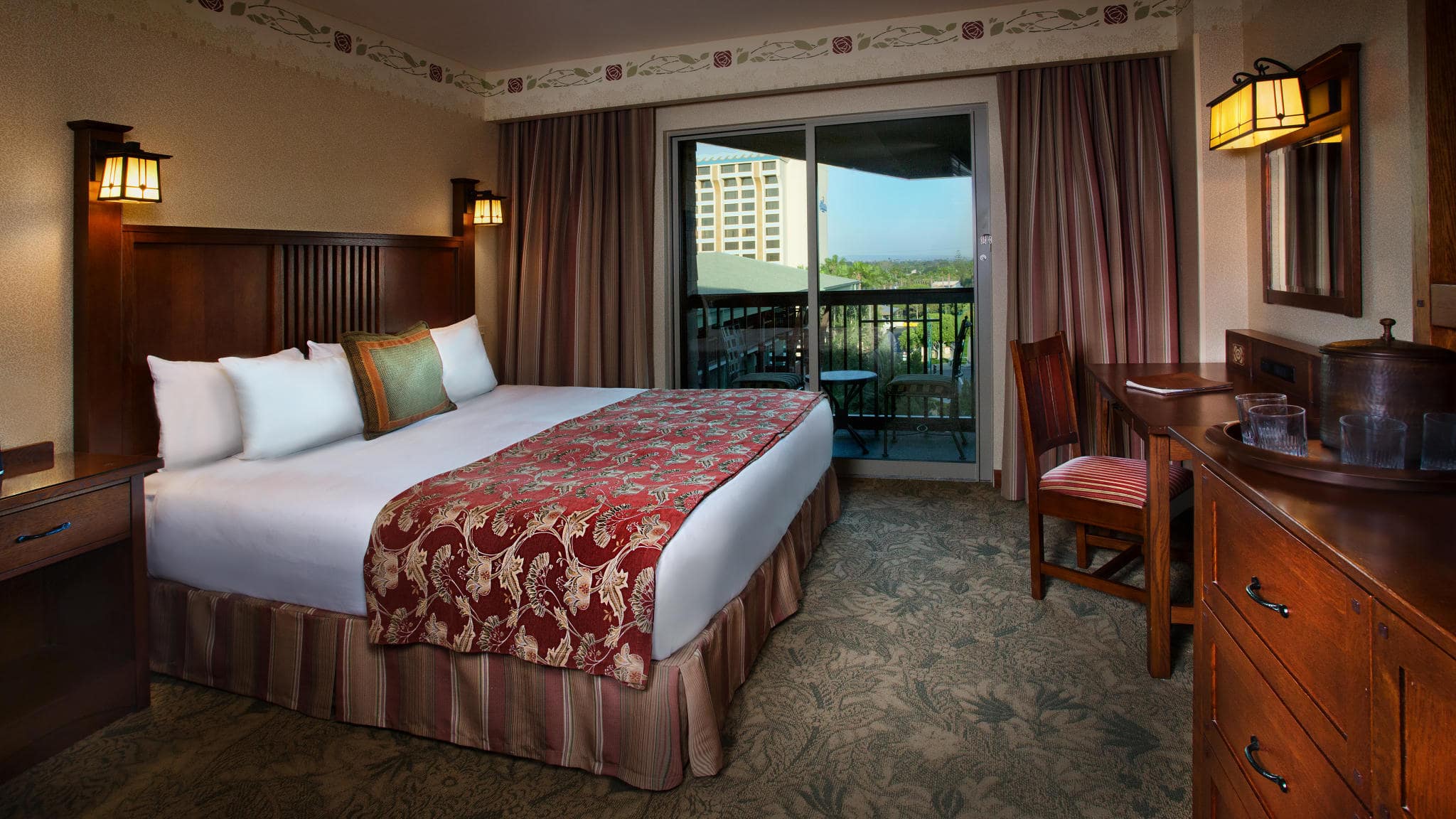 The Grand Californian has a variety of accommodations created to satisfy families of all sizes. There are several sleeping options in the Grand Californian, and they are priced according to the room size, the time of the week, and the year you are visiting. This timeshare is one of the best California timeshares, so you can't go wrong with any room. Each room is beautifully crafted and decorated with an aura of an enchanted forest. In addition, its warm tones and handcrafted wooden furniture pieces provide you with a unique experience. You will find common home amenities such as a fully equipped kitchen, washer/dryer, and whirlpool tub in your room.
The smallest and cheapest option is a deluxe studio. Sleeping up to four guests, deluxe studios feature one queen-size bed and one queen-size sleeper sofa. One-bedroom villas sleep up to five guests and feature one king-size bed, one queen-size sleeper sofa, and one single pull-down bed. There are two layouts for the two-bedroom villas; both come at the same price and fit nine guests. The standard two-bedroom villas feature a king-size bed, two queen-size beds, a queen-size sleeper sofa, and a single pull-down bed. In contrast, the two-bedroom lock-off villa features a king-size bed, a queen-size bed, two queen-size sleeper sofas, and a single pull-down bed. Lastly, the most expensive and biggest option is the three-bedroom grand villa. Sleeping up to 12 guests, this massive villa has a king-size bed, four queen-size beds, a queen-size sleeper sofa, and a double-size sleeper sofa.
Before buying resale points, determine which sleeping arrangement best suits your family so you know how many points you need. For more details, we have an in-depth point chart breaking down how many points it will cost to stay in each room.
Disney's Villas At The Grand Californian Amenities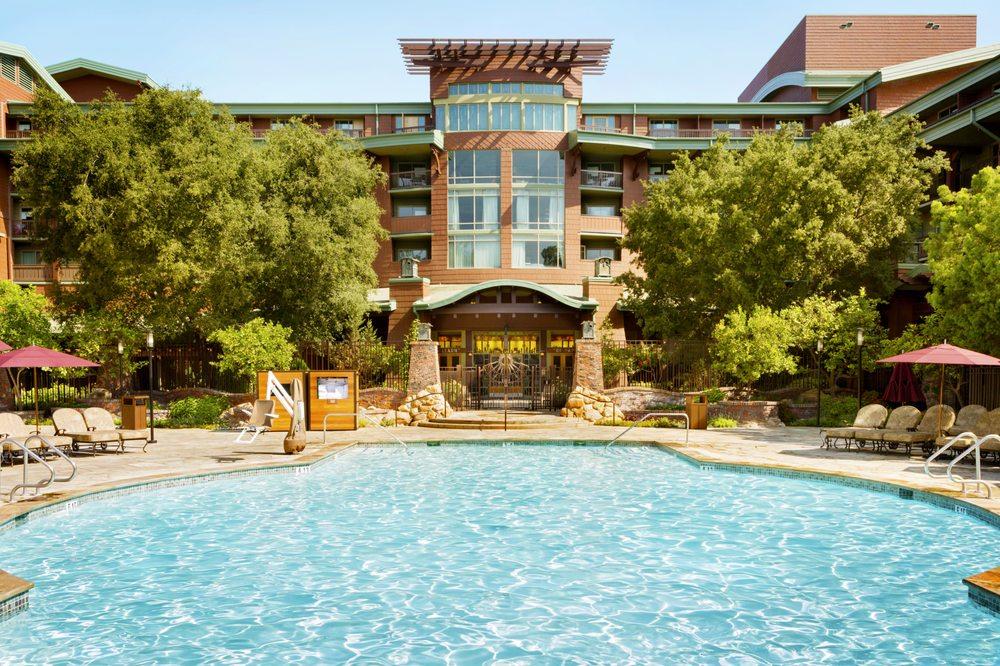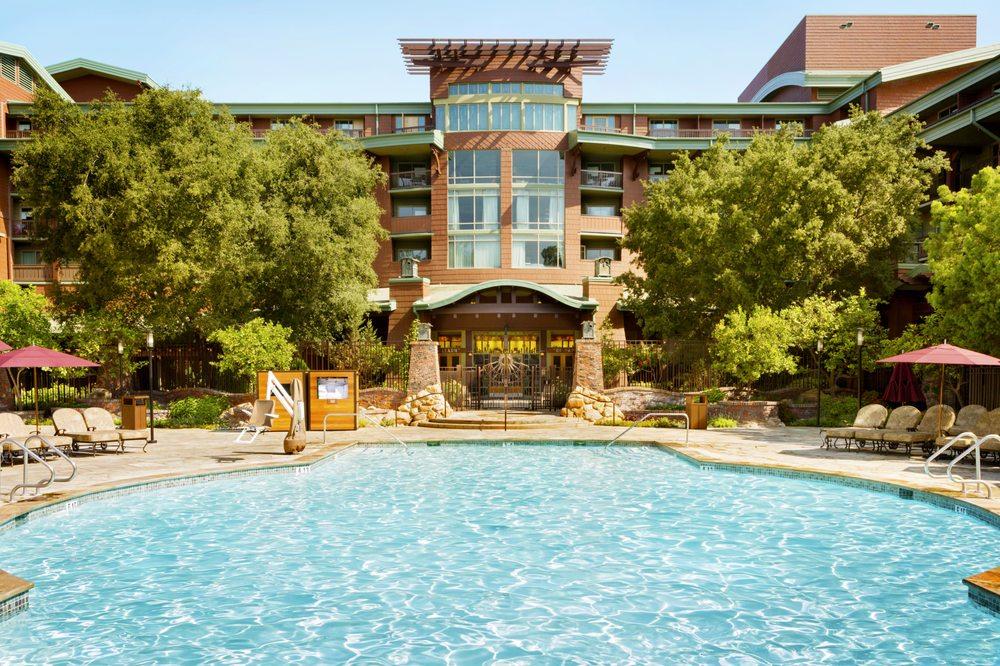 As one of the most sought-after DVC resorts, it's no surprise that Disney Vacation Club California has fantastic amenities. One of the best things about this resort is the location. Guests have ultimate convenience when getting to and from the parks. Just a few minutes of walking, and then you are at the gates. Not to mention, Downtown Disney District is right next to the resort. So, you can enjoy its movie theatre, delicious restaurants, stores, and more. To sum it up, this is a Disney fans' paradise.
Additionally, there are three swimming pools on-site: Fountain Pool, Redwood Pool, and Mariposa Pool. Make sure to take advantage of the pools' private cabanas. They are sure to enhance your pool day. There is a fitness center at Disney's Grand Californian, transportation between the resort and the parks, banking, and more. Those not staying in villas with one or more bedrooms can use the self-service laundry room available 24 hours a day. There is also an option for guests to have their pets taken care of, as well as babysitting/childcare services. Whether you need a romantic night away or your pets taken care of while you're at the parks, these features have you covered.
With multiple restaurants on-site, you don't have to leave your resort to enjoy a nice meal. Whether you need a quick bite or want a formal dining experience, you can do so. Storytellers Cafe is for character dining so you can eat alongside some of your Disney favorites. GCH Craftsman Grill is a reasonably priced restaurant for a quick stop to enjoy some American food. For a nice night out, make a reservation at Napa Rose. This restaurant offers the Vintner Menu and à la carte selections as well as its award-winning wine list.
DVC Grand Californian Resale Restrictions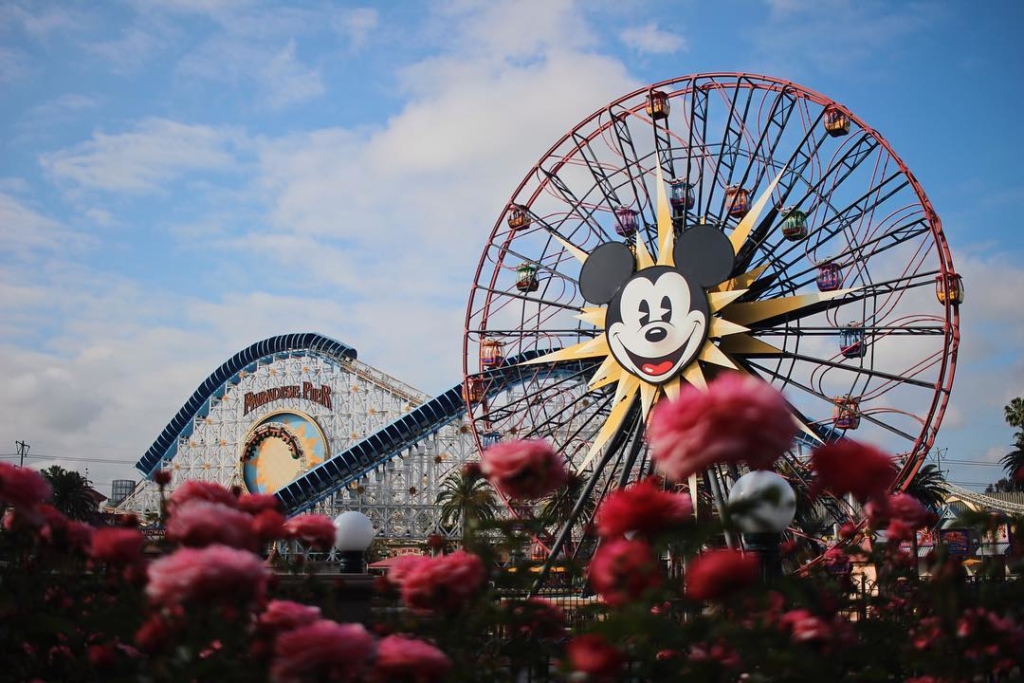 It is important to point out that there are a few restrictions when you buy DVC on the secondary market. Despite the fact that not all extra benefits transfer with DVC resale timeshares, you'll find that they still offer great perks. A few include extra magic hours, pool hopping, access to an exclusive firework viewing lounge in Disney World, traveling the world with Interval International, and not having to use a room key with the My Disney Experience app. The benefits that don't transfer include discounts on shopping, dining, and park passes. There are also specific collections in the Member Getaways Program that do not transfer, including Adventurer, Concierge, Cruise, and Disney.
It is not uncommon for owners to buy directly from DVC and then add points on the resale market at a lower price later. As a result, you can get all the benefits of DVC while saving money. Others don't mind the resale restrictions and think saving money outweighs the benefits. Ultimately, you will have to weigh your options on if direct or resale is the best path for you. For more information, read our blog, What You Need to Know About Buying DVC Resale vs. Retail.
Sell Your DVC Grand Californian Points on the Resale Market
For over 15 years, Fidelity Real Estate has been Disney Vacation Club's Recommended Resale Broker. With our expertise and hands-on experience in the DVC resale market, we are able to help clients list and buy DVC resale points effectively. We also sell over 90% of our DVC resale listings within 30 days, so if you're interested in selling your DVC points, please get in touch with us. Not to mention, you will have no upfront fees when listing with us.
Recap: Save Money by Buying DVC Grand Californian Resale
You save money on over a lifetime of vacations as a Disney Vacation Club member! In addition, you save even more money when you buy resale. Members of DVC enjoy a variety of benefits, luxurious amenities, and spacious accommodations. For more details on the long-term value of our Disney Vacation Club ownership, check out our blog. If you are ready to purchase, start by browsing our listing or give us a call today at 1-800-410-8326 for assistance from our licensed real estate agents.
Learn More About the Pros and Cons of Buying Resale
If you'd like to know more about buying DVC Resale, be sure to check out our video below where we talk about the pros and cons of buying resale vs buying direct.