Memorial Day weekend marks the unofficial start of summer, and what better way to launch the season than with a fun-filled getaway? No matter what kind of getaway you are looking for, there are plenty of options to choose from. From Charleston beaches to the bustling streets of Washington, D.C., we've rounded up our top Memorial Day weekend trips to kick off summer. With the right planning, you can have the perfect Memorial Day getaway. Keep reading to learn more about the best places to visit this Memorial Day weekend.
Top Locations For Unforgettable Memorial Day Weekend Trips
Charleston, South Carolina
Cape Canaveral, Florida
Washington D.C.
Big Bear Lake, California
Orlando, Florida
St. Thomas, U.S. Virgin Islands
San Jose del Cabo, Mexico
Paradise Island, Bahamas
Memorial Day Weekend Trips in the US
Charleston, South Carolina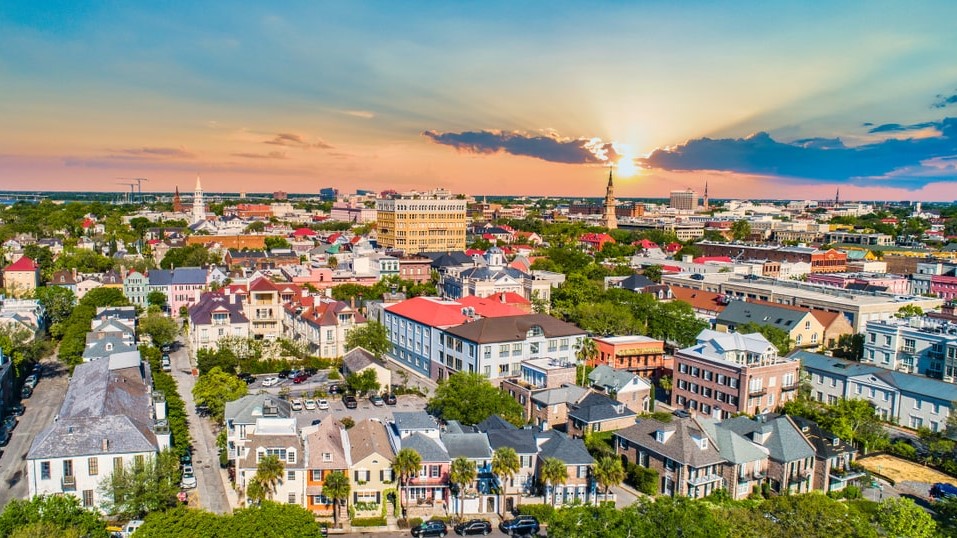 Charleston is a city full of charm, and a visit during Memorial Day weekend is a great way to experience it before the summer heat sets in. The average May temperature is in the high 70s, making it a great time to explore the cobblestone streets and centuries-old oak trees. You can also admire the historic architecture and colorful gardens in full bloom. To learn more about the history of the city, check out the city's many museums and historical sites. You'll find out about Charleston's past and how it became the vibrant destination it is today. For those that love the outdoors, Folly Beach and Sullivan's Island are perfect spots for sunbathing, surfing, and swimming. Memorial Day weekend in Charleston is a great time to experience its beauty and unique culture.
If you're looking for a great resort to spend your Memorial Day, Liberty Place Charleston by Hilton Club in Charleston is the place to be!
Cape Canaveral, Florida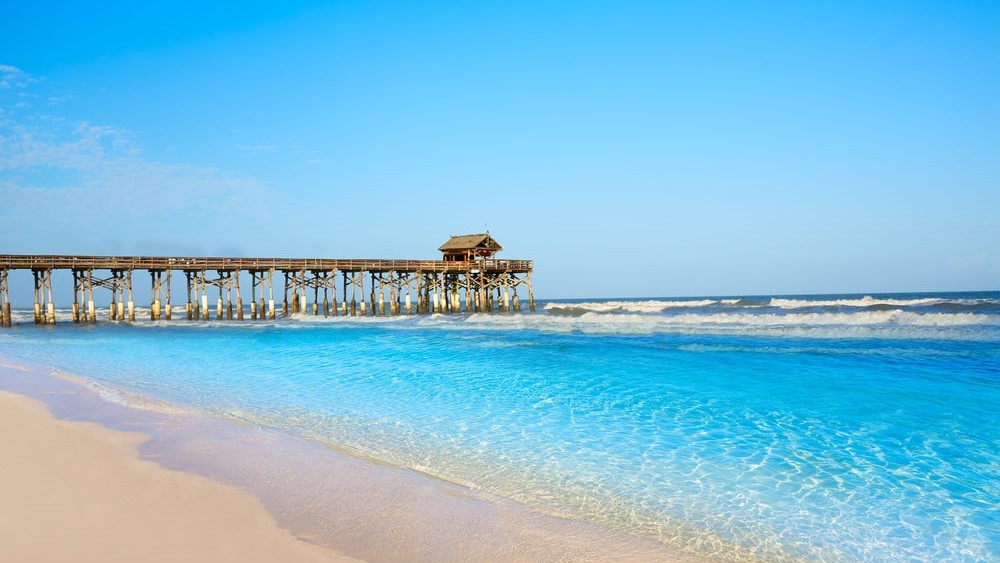 Cape Canaveral, Florida, is an excellent destination for your Memorial Day weekend trip. The Canaveral National Seashore is the perfect place to start your day off. On the East Coast, this 56-mile stretch of pristine shore is the longest undeveloped beach. While exploring the region, you can see wild sea turtles, alligators, and various birds. For the thrill-seekers out there, make sure to check out the Cocoa Beach Pier. This popular spot offers a variety of attractions, including the boardwalk. You can enjoy a wide variety of watersports, including jet skiing and parasailing, or you can rent a deep-sea fishing boat. Touring the Kennedy Space Center is an unforgettable educational experience. There is no better place to get an up-close look at space exploration.
You won't want to miss out on the festivities at Holiday Inn Club Vacations Cape Canaveral Beach Resort in Cape Canaveral for Memorial Day.
Washington, D.C.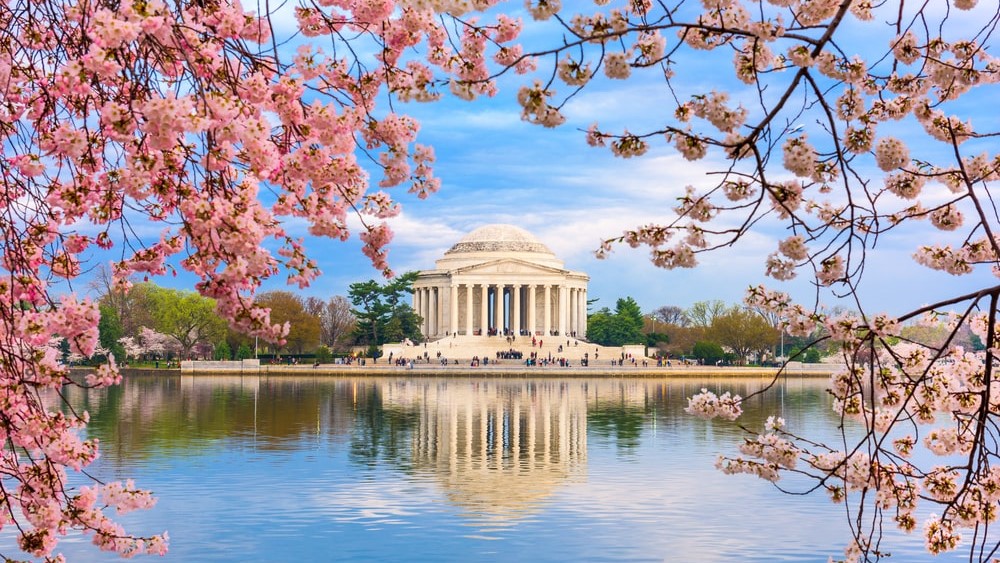 If you're looking for a way to pay tribute to the brave men and women who've served our country, there's no better place than Washington, D.C. On your Memorial Day weekend trip, visit Arlington National Cemetery – which has more than 400,000 gravesites. It's a solemn reminder of the ultimate sacrifice so many have made. At the Vietnam Veterans Memorial, you can walk along the long granite wall and read the names of more than 58,000 service members who lost their lives in the war. You can also honor those who died on the battlefield by visiting the World War II Memorial. The Lincoln Memorial and National Air and Space Museum are also among the museums and monuments to explore.
This Memorial Day, make it a point to visit The District by Hilton Club in Washington, D.C.
Big Bear Lake, California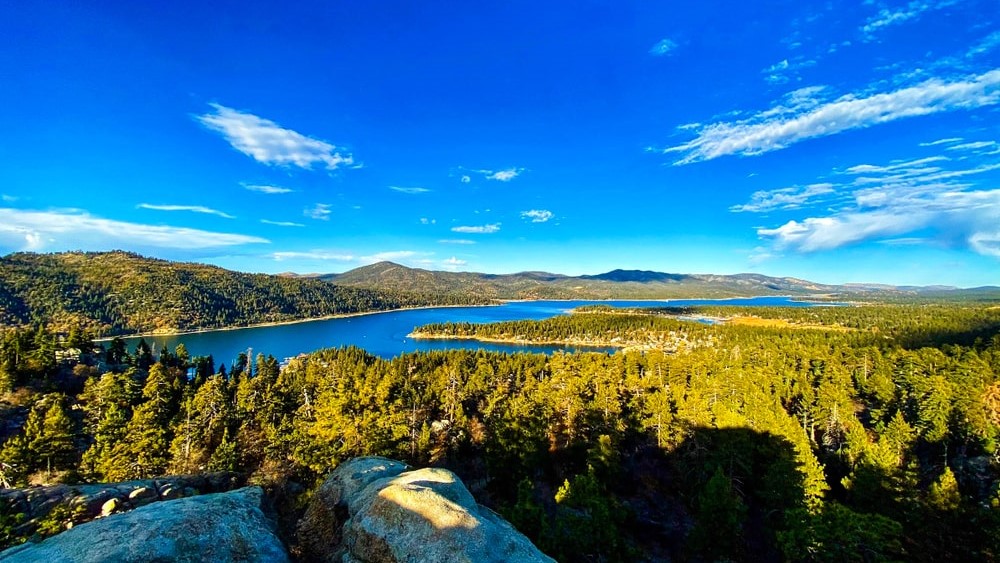 As the snow melts from Big Bear Lake, travelers can look forward to fabulous temperatures in the low 70s during May. Located in the San Bernardino National Forest, this stunning mountain California retreat is perfect for outdoor enthusiasts. You can take advantage of the many hiking and biking trails that wind through the area. You can enjoy the breathtaking views from Big Bear's summit or explore the lush meadows and woodlands. Additionally, the lake itself is a popular spot for fishing, boating, and other water activities. For a more relaxed vacation, Big Bear offers a wide variety of restaurants, pubs, and high-end shopping.
If you're looking for a place to celebrate Memorial Day, consider staying at Snow Lake Lodge in Big Bear Lake.
Orlando, Florida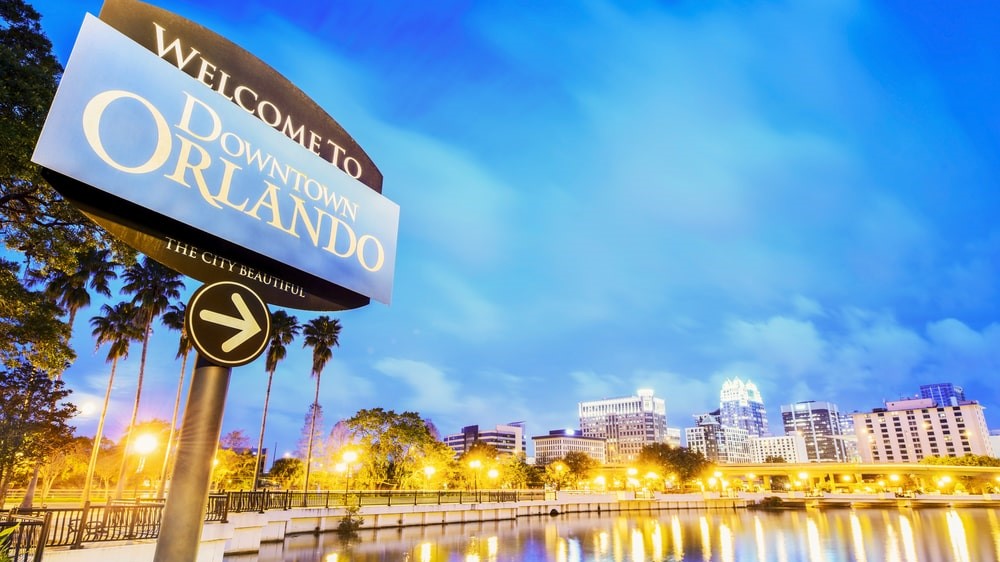 No matter what time of year you visit Orlando, there are endless things to do. So, it's no surprise it made our list of top Memorial Day weekend trips. Plus, with its warm weather and sunny skies, it's the perfect place to kick off the summer season. Travelers to Orlando often want to visit Walt Disney World, but there is so much more to do. In the heart of Downtown Orlando, Lake Eola Park offers a scenic setting for a memorable Memorial Day Weekend. Take a ride on the ICON Orlando, get autographs from your favorite celebrities at Madame Tussauds, explore the 360-degree underwater tunnel at SEA LIFE Aquarium, or discover a new appreciation for anatomy at Skeletons: Animals Unveiled!
Memorial Day is just around the corner, and the perfect place to spend it is at Orange Lake Resort in Orlando.
Memorial Day Weekend Trips Outside of the States
St. Thomas, U.S. Virgin Islands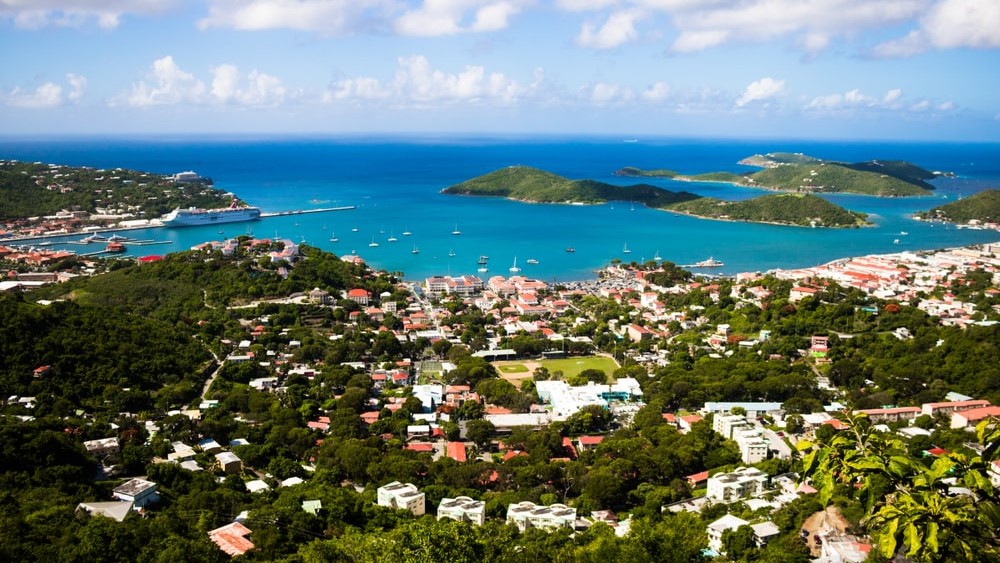 Looking to travel outside of the States for your Memorial Day weekend trip but don't have a passport? As part of the U.S. Virgin Islands, St. Thomas might just be the perfect place for you. Located north of the British Virgin Islands and east of Puerto Rico, the U.S. Virgin Islands are a group of Caribbean islands. Three main islands make up the Virgin Islands: St. Thomas, St. John, and St. Croix. With pristine beaches, clear waters, and lush landscaping, the USVI are known for their beauty. St. Thomas is the biggest island and is the most popular tourist destination. From Magens Bay to Jersey Bay and many others, a trip to St. Thomas offers a wealth of picturesque harbor and bay views.
Make sure to add Margaritaville Vacation Club By Wyndham – St. Thomas in St. Thomas to your Memorial Day plans.
San Jose del Cabo, Mexico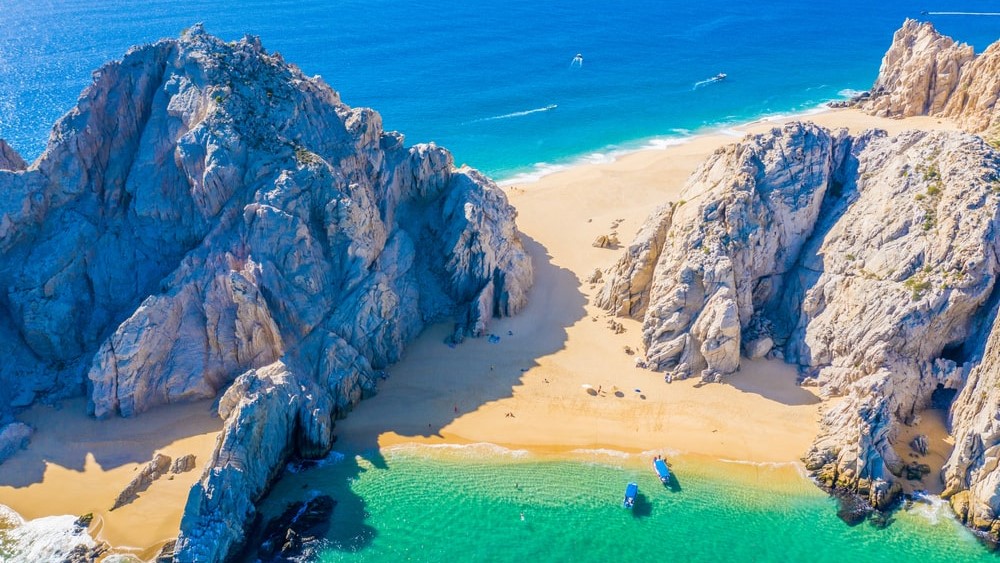 San Jose del Cabo is a stunning destination located at the southern tip of the Baja California peninsula in Mexico. One of the most popular activities is exploring the many stunning beaches, including Playa Palmilla, Costa Azul, and La Playita. The crystal-clear waters make for great swimming, snorkeling, and surfing. In addition, San Jose del Cabo is an excellent place for outdoor activities. Whether you're looking for hikes in the mountains or kayaking in the lagoons, there's plenty to do. For those looking for more thrills, there are also ATV rides, canyon tours, and zip-lining available. There is no better place to relax, explore, and experience an unforgettable adventure than San Jose del Cabo.
Spend Memorial Day in style at Worldmark Coral Baja in San Jose del Cabo.
Paradise Island, Bahamas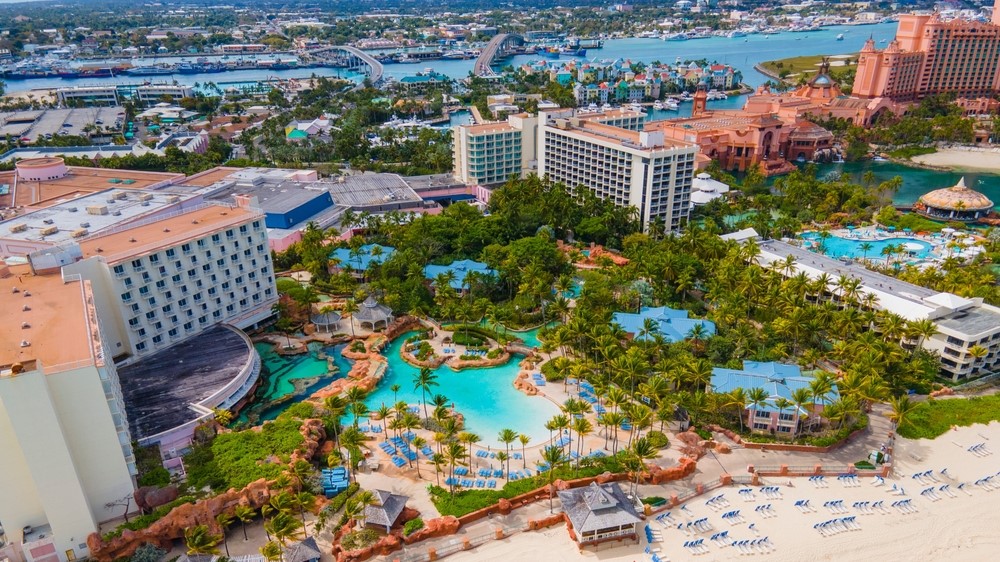 The Bahamas is a paradise for beach lovers. But it's not just your typical beach getaway; the Bahamas takes it to the next level with activities like stunning pink sand beaches and swimming with pigs. While vacationing here, you can lay back and relax while soaking up the sun and listening to the waves on the shore. Or, if you're feeling adventurous, you can explore the depths of the ocean with snorkeling and scuba diving. For a truly unique experience, you can even waterslide through shark-infested waters at Atlantis. So why not explore the Bahamas on this Memorial Day weekend trip?
Head to Harborside Resort At Atlantis I in the Bahamas for a truly unforgettable experience.
Buy a Timeshare and Take A Yearly Memorial Day Weekend Trip
If you're looking to make the most of your Memorial Day weekend trips for years to come, consider buying a timeshare. With a timeshare, you can have a home away from home at one of your favorite resorts. Or, through vacation exchange, you can explore new places each year. We offer timeshares at some of the best vacation clubs, such as Disney, Hilton, Wyndham, Marriott, and more. Take a look at our marketplace now to see our selection of resorts. Once you've found the one you want, make an offer. Want to know more? Contact us today at 1 (800) 410-8326.