Are you more of a winter person? For some, summer is the best time of year. The hot sands of the beach, a good drink by the pool, and the excitement of theme parks are the ultimate vacation. For those of us who aren't as fond of the heat, summer isn't always quite as exciting. If that's you, there's no need to worry. There are still plenty of great places to visit when you're a winter person stuck in summer. Here are five fun destinations to help you beat the heat.
An Overview of the Best Destinations to Beat the Heat
Breckenridge, CO
Seaside, OR
Lake Tahoe, CA
Jeffersonville, VT
Rhode Island
Beat the Heat on the West Coast
Breckenridge, Colorado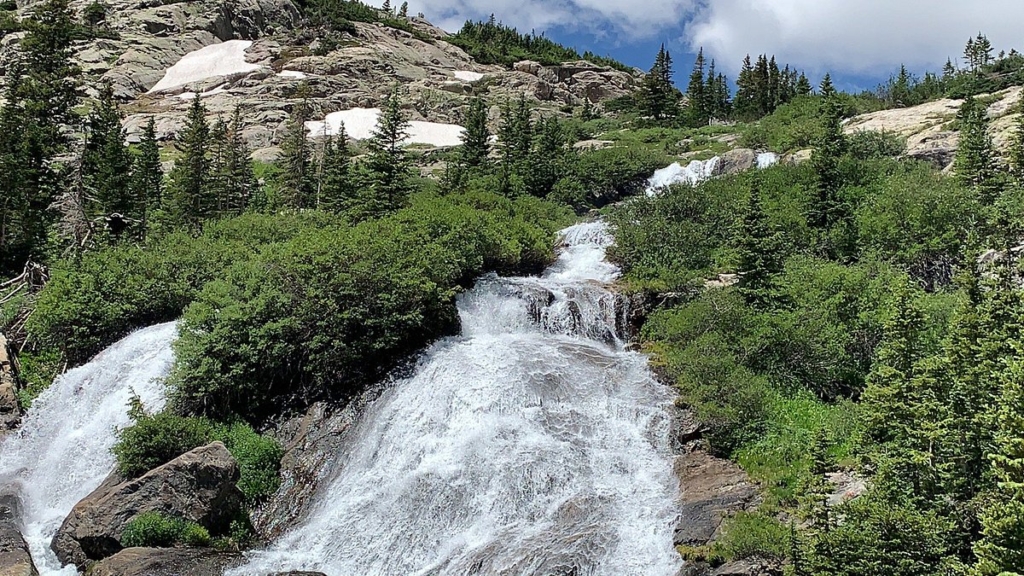 What better place is there to beat the heat than right under the snow-capped mountains of Colorado? Breckenridge is known as a ski town in the Winter, but there's still plenty to do in the summer. If you like to stay active, you can hike or bike through the Rocky Mountains. This is a great way to immerse yourself in nature while enjoying some incredible views. You can also enjoy whitewater rafting, especially if you're traveling with a group. These trips down Colorado's rivers can be customized based on age and skill level, so even if you're completely new to rafting, you'll still be able to have fun. Plus, this level of customization makes whitewater rafting a fun experience for kids, too! Do you have a sweet tooth? If so, you won't want to miss all the bakeries and ice cream shops in the city.
If you need a place to stay in Breckenridge, you can't go wrong with Hyatt Main Street Station. Cool off and beat the heat with the swimming pool or unwind at the seven Whirlpool spas. If you need to be extra productive during your trip, the resort also offers a business center that's open 24 hours a day. There's even a fitness center to help you keep up with your workout routines. Accommodations include studio, two, and three-bedroom suites. These suites all offer king-sized beds and queen-Murphy beds alongside full bathrooms with jetted tubs. Overall, the suites at this resort can accommodate four to ten guests, depending on which you choose. The two and three-bedroom suites also boast a fireplace and balcony to make your stay even more luxurious.
Seaside, Oregon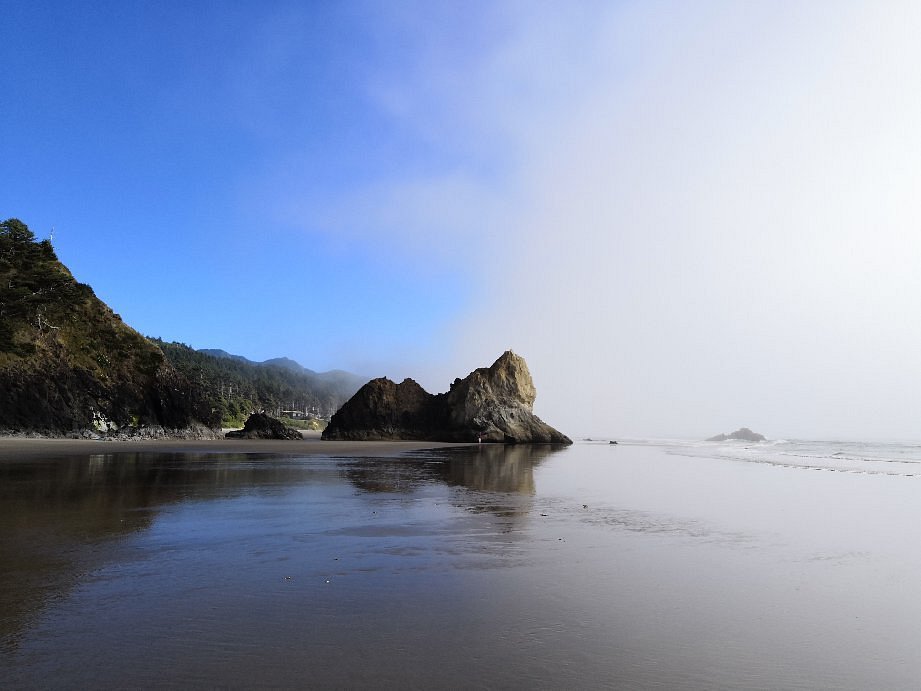 When you think of beating the heat, the beach probably isn't the first place that comes to mind. Yet the coastal breeze of Seaside, Oregon, actually helps the city stay cool no matter the season. Seaside's e oceanfront ­Promenade is among ­Oregon's most famous landmarks. ­Dating from 1921, the Prom is the perfect place for a­­ ­morning jog, a casual walk, a bicycle ride, or just enjoying Seaside's best people-watching. If you're an avid golfer, you'll love Seaside's many golf courses. Lastly, be sure to visit the Tillamook Rock Lighthouse, along with some of the other lighthouses on the Oregon Coast. Tilly has been a fixture of the coast since 1881 and is even rumored to be haunted. Of course, the only way to test the rumors is to see it for yourself!
If you'd like to stay on a beautiful oceanfront resort, look no further than the WorldMark Seaside. This resort is close to all of the best attractions in town, helping you get to the action as soon as possible. If you want a quick bite to eat at the resort, stop by the deli and snack bar. You'll also have access to an activities center and fitness center to keep you entertained. As for accommodations, you can kick back in a studio, one, two, or three-bedroom suite. The studio is designed for just two guests and has a queen Murphy bed and a partial kitchen. Meanwhile, the one, two, and three-bedroom suites are meant for bigger groups and boast king-sized beds, full kitchens, and either a balcony or patio. These suites can house four to eight guests. Plus, many of these suites also come with a cozy fireplace.
Lake Tahoe, California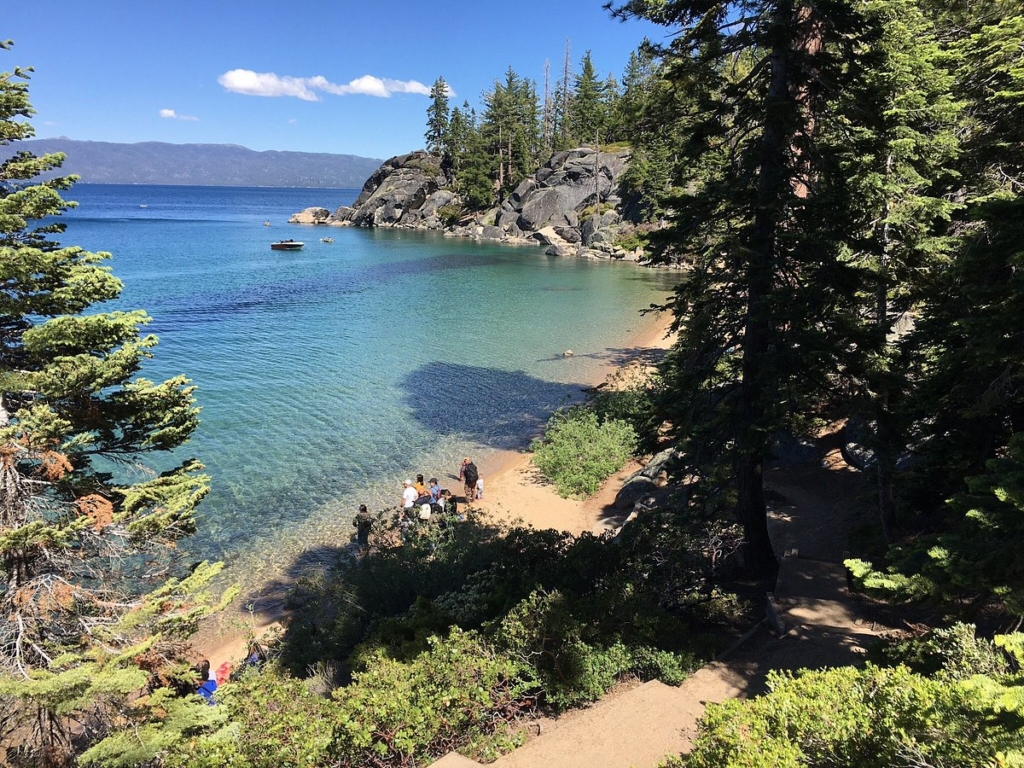 As another popular ski destination, it should come as no surprise that Lake Tahoe is a great place to stay when you want to beat the heat. As the snow melts, these mountain peaks are a great place to take 4×4 mountain tours or race down the cliffs on a zipline. Plus, there's no better way to take in the sights than by hiking through the mountain trails. Paddleboarding is a great way to enjoy a tranquil experience on the waters. The North Shore is best for this, with its calm, glassy waters. If you want something a little more fast-paced, then head out on a jet ski, and you'll be able to zip around those waters at high speed. For jet skiing, the best place to stop by is the East Shore.
If you want a charming, family-friendly resort that also works for couples on vacation, visit Olympic Village Inn. This Grand Pacific Resorts timeshare features a large heated pool and three hot tubs to relax in. After a day of exploration, you can unwind at the on-site Swedish Sauna. While most accommodations in other resorts go by titles like "one-bedroom, two-bedroom," etc., the suites here are called "Kitzbuhel" and "Chamonix." Fun fact, these are the names of legendary ski resorts in Austria and France, respectively. Both of these suites come with queen-sized beds, a private balcony, and a wood-burning fireplace.
Beat the Heat on the East Coast
Jeffersonville, Vermont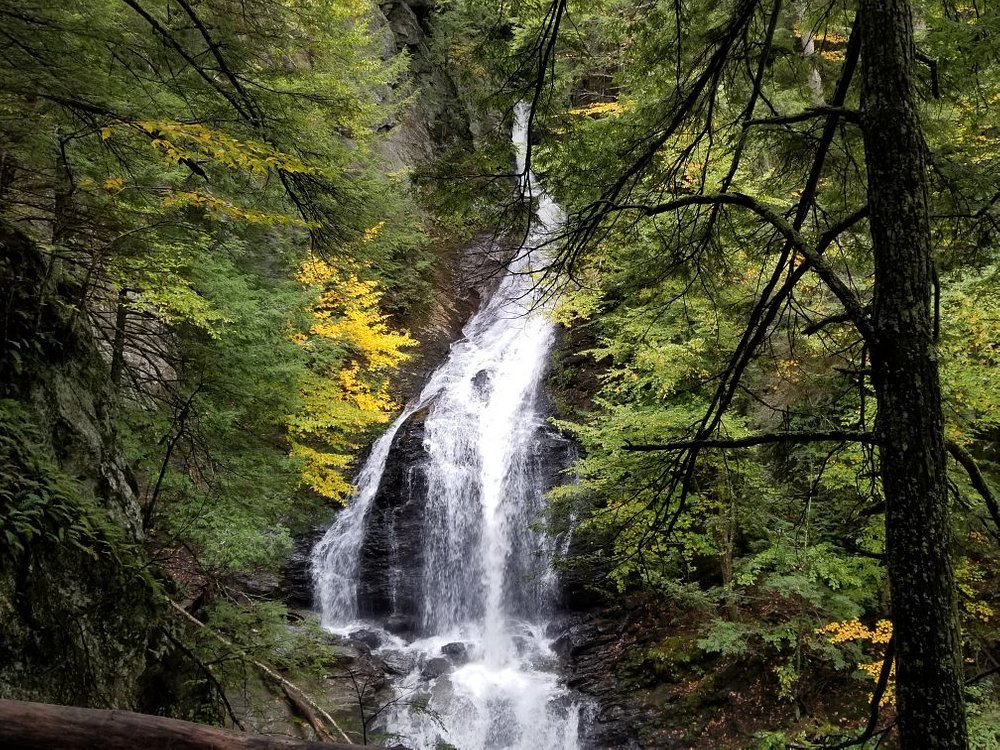 New England is typically cooler than many other areas on the East Coast, so of course, Jeffersonville, Vermont, is great for anyone hoping to beat the heat. Jeffersonville is a small town with surprises around every corner. The Bryan Memorial Gallery exhibits some of the best landscape paintings in New England. The three exhibit rooms host rotating shows year-round, so there will always be something new to see. For some family-friendly fun, everyone will love, stop by the Lajoie Stables. This is one of Vermont's biggest horse-riding stables and will take you and your family down riding trails on top of a trusty horse. There are also special pony rides for younger children, so no one needs to feel left out!
Wyndham Vacation Club Smuggler's Notch is one of the most popular resorts in Vermont, and it's easy to see why. This resort boasts a golf driving range to help you work on your swing, a recreation center with plenty of activities, and a tennis court for some friendly competition. Accommodations include one, two, three, and even four-bedroom suites. The one-bedroom suite alone has a king-sized bed, queen sleeper sofa, and two twin beds, and they only get bigger from there. These suites can house 5-12 guests, so it's safe to say that you'll have plenty of room to stretch your legs in. They come with a fireplace, balcony or patio, and even a barbecue grill outside. When you stay at Smuggler's Notch, you'll be relaxing in New England luxury.
Newport, Rhode Island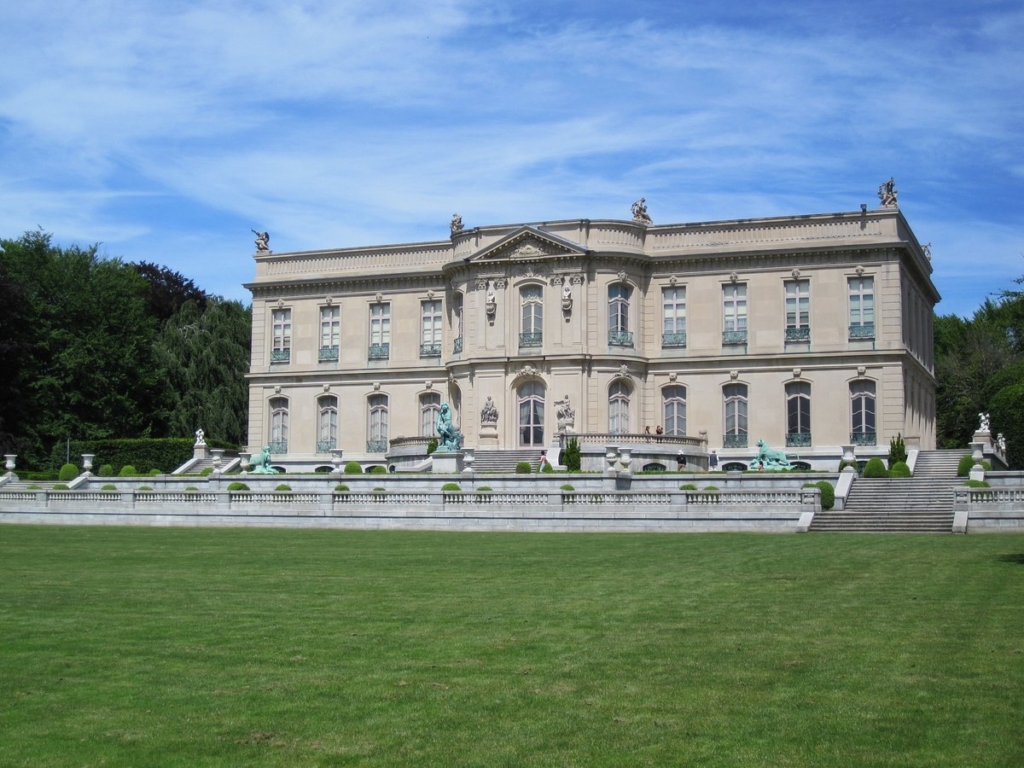 As a seaside city, the cool Atlantic breeze around Newport, Rhode Island, keeps the town from getting too hot in the Summer. Thanks to its location, Newport is a great place to beat the heat. Step into the Gilded Age at the Breakers, a grand summer "cottage" owned by the Vanderbilts. The cottage hosts audio tours so visitors can learn more about the rich history of the Breakers and the Gilded Age. For an incredible view, venture over some of the most beautiful lighthouses in New England. Newport Harbor Light has been guiding mariners with its green light since 1842, while the Prudence Island Light is a decade older. Both are open to the public and are a great place to learn more about the history of Rhode Island while staring out over the water.
At first glance, Wyndham Long Wharf Resort blends in perfectly with Newport's Abundance of historic Colonial homes. Once you step inside, however, you'll see that this is still a resort for the modern day with plenty of top-notch amenities. Dive into the lush indoor swimming pool with a soothing hot tub, or enjoy some family fun in the game room. You can even catch a movie at the on-site surround-sound movie theater. For accommodations, unwind in a one, two, or three-bedroom suite. You'll have king-sized beds and a sleeper sofa to relax on in every suite. These suites can accommodate four to eight guests for a relaxing stay in New England.
Buy a Timeshare to Beat the Heat
Summer may not be your favorite time of the year, but it can still be fun with the right kind of getaway. If you'd like to stay somewhere cooler each year, consider buying a timeshare. Timeshares are a great way to return to your favorite spot each and every year. They're also three times more spacious than your average hotel room! We have listings for timeshares for sale or rent from top brands like Hyatt, Wyndham, and Hilton Grand Vacations. If you have any questions, please email us at team@fidelityresales.com or give us a call at 1-800-410-8326. Our licensed agents are always happy to help.