Are you tired of hearing about theme parks whenever Florida comes up? While there's plenty of things to do in Orlando, sometimes the best Florida trips are a little closer to the surf and sand. If you'd like a little more sun in your vacation, plan a trip to Palm Beach Shores. Of course, one of the most important parts of vacation planning is finding a place to stay. Fortunately, we're here to help! Marriott Ocean Pointe is an oceanfront resort near championship golf courses, upscale shopping, and several recreational opportunities. Read on to learn more about what makes this resort a great home away from home.
Amenities at Marriott Ocean Pointe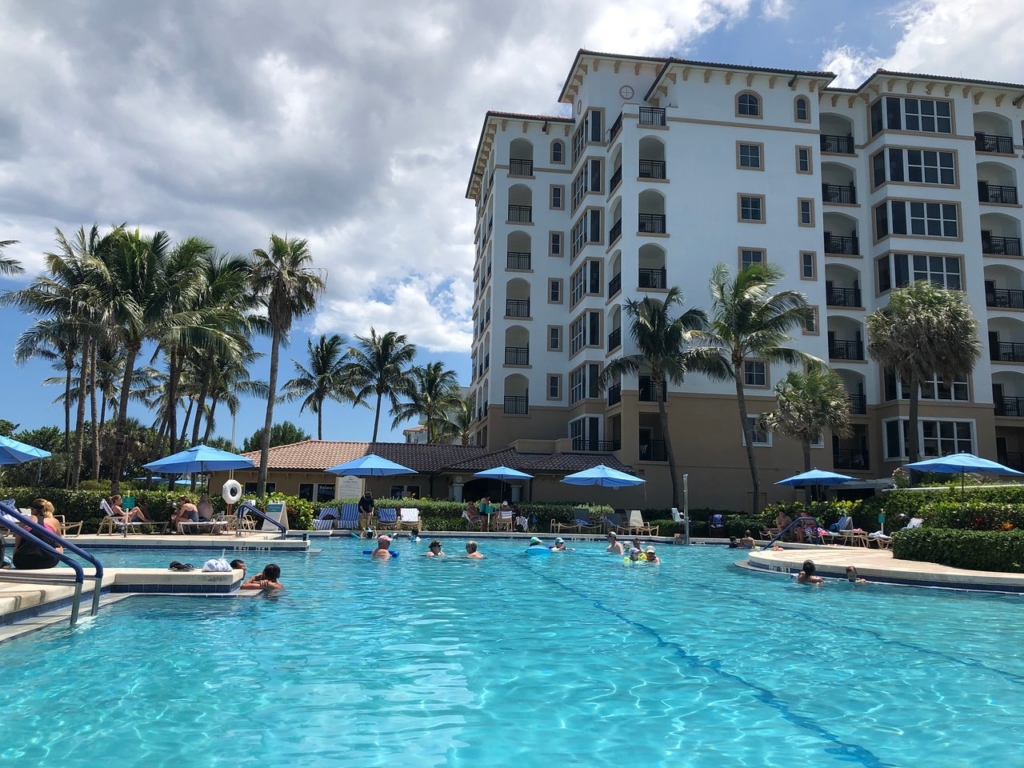 When you're at the Marriott Ocean Pointe, you'll find there are plenty of amenities for you to enjoy. Stay active with a swim in one of several resort pools, or warm up in the hot tub. Want to keep up with your workout routine? The resort has an on-site fitness center with ellipticals, strength equipment, free weights, and more. If you'd like to work up a sweat with something a bit more competitive, swing over to the on-site tennis courts. When you want a good meal but don't want to leave the resort, stop by On the Rocks Pool Bar and Grill. Here, you can watch a sports match while enjoying American cuisine and cool drinks. For hand-crafted cocktails, stop by the High Tides Pool Bar instead. Finally, you can enjoy a grab-and-go breakfast or a pizza at the Marketplace.
Accommodations at Marriott Ocean Pointe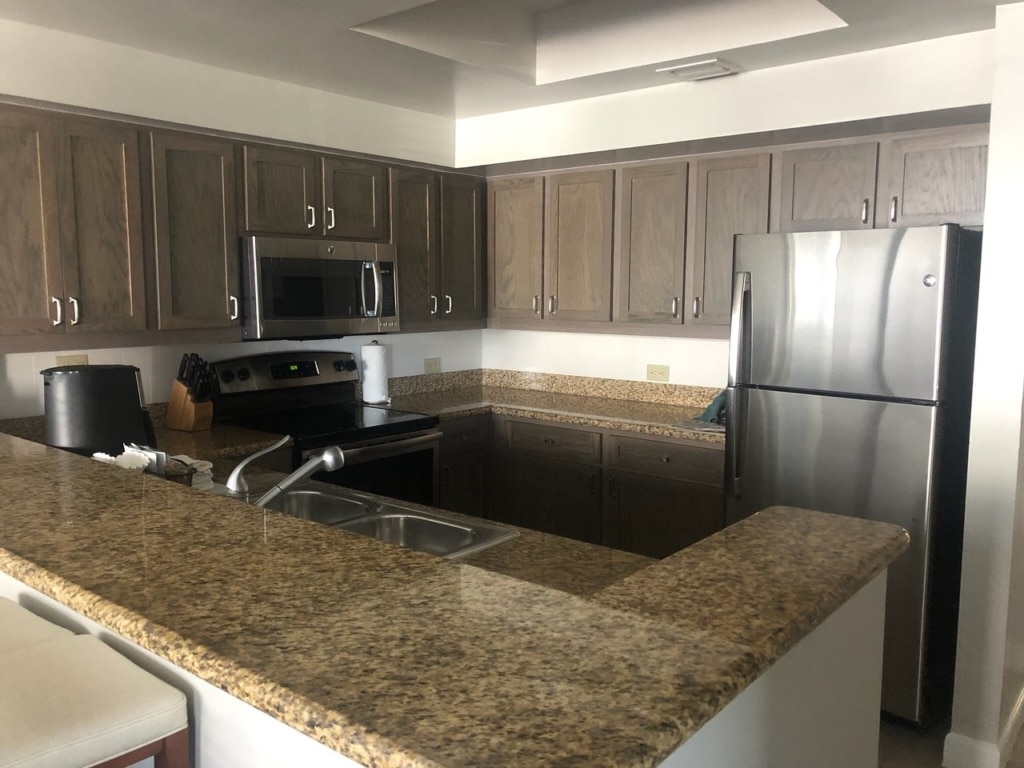 At Marriott Ocean Pointe, guests can unwind in one, two, or three-bedroom villas. No matter which you choose, you'll be able to enjoy a view of the ocean from your balcony. The one-bedroom villa has a king-sized bed and sofa bed to accommodate up to four guests. Next, the two-bedroom villa features a king-sized bed, two twin beds, and a sofa bed. These extra beds bring the maximum occupancy up to six guests. Finally, the three-bedroom villas boast two king-sized beds to go along with the two twin beds and sofa bed. Overall, this villa can accommodate a whopping ten guests. Plus, all of these villas come with a full living room, dining room, and whirlpool. There's even a full kitchen with all the equipment you need to whip up a fresh meal. These aren't just rooms you sleep in; it's a home away from home.
Learn more: Lounge in Luxury at 5 Fabulous Marriott Resorts
Things to Do Near Marriott Ocean Pointe
From the sandy beaches to championship golf, there's plenty to do around this resort. So it's safe to say you don't have to worry about long drives or getting bored on your vacation. Here are just a few of the things you can do near Marriott Ocean Pointe.
Visit Riviera Beach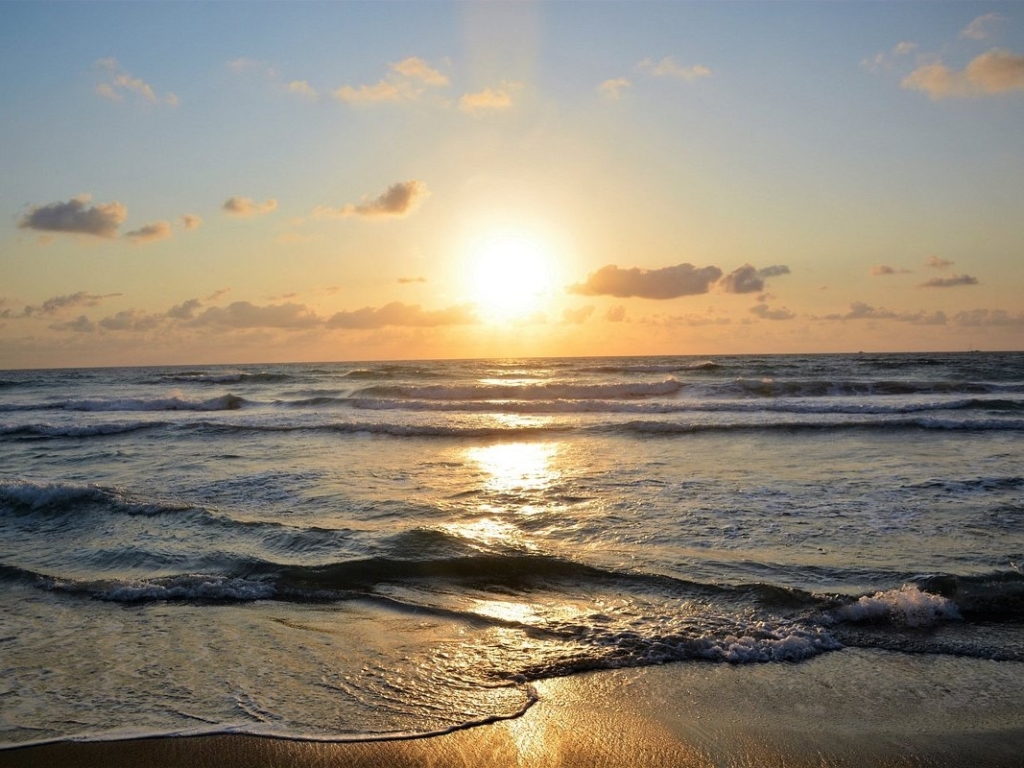 Do you like boating? How about scuba diving? Is relaxing on the warm beach more your style? Whatever you prefer, you're sure to find it on Riviera Beach. Located just half a mile from Marriott Ocean Pointe, you can walk right to the sand from your villa. If you get here early in the morning, this beach is a great place to take a morning jog. The nearby marina has everything you'll need for a seaside adventure, from kayak rentals to eco-tours. Plus, you can take a water taxi to the nearby Peanut Island. This 80-acre oasis features a snorkeling lagoon, picnic pavilions, and more! The best swimming and snorkeling is on the southeast part of the island, so head that way to maximize your enjoyment. One last tip for Peanut Island: if you'd like some peace and quiet, be sure to go during the week.
Stop by the Square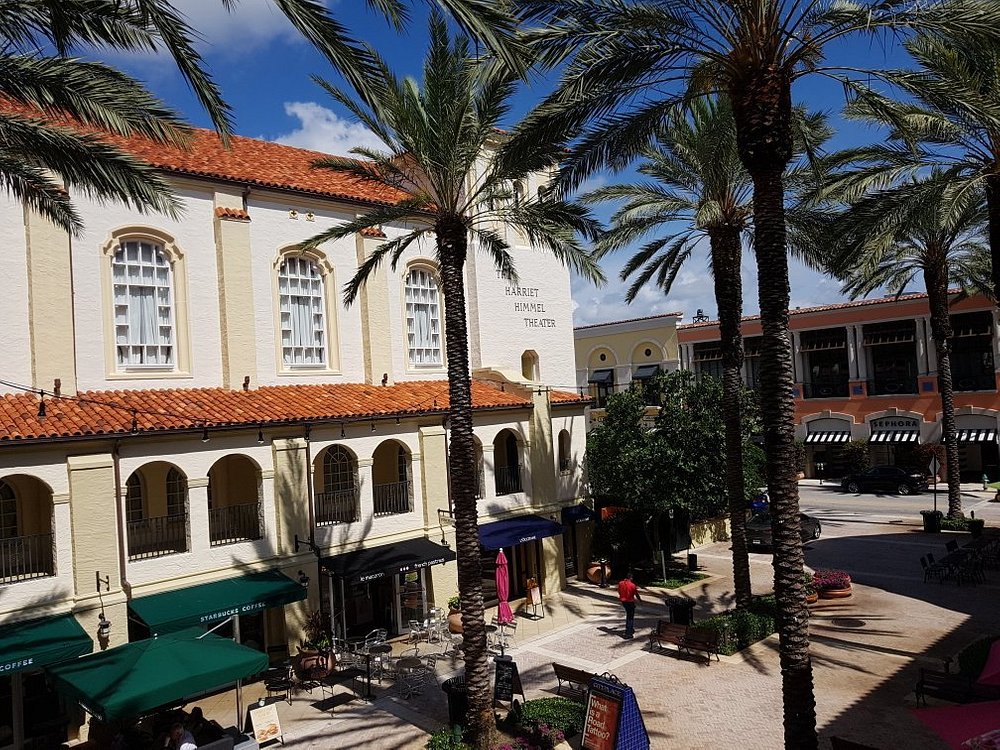 If you'd like to get some shopping done, look no further than the Square. The Square is West Palm Beach's premier shopping, dining, and entertainment destination. You'll find this hub of activity a little over seven miles from Marriott Ocean Pointe, so it's an easy drive. Here, old-world architecture, beautiful fountains, and sidewalk cafes come together to create a picturesque town within a town. In fact, it looks like a small town in Europe. Check out the 50 shops and restaurants across the 72 acres here. You'll find everything from clothing to wellness and beauty. Additionally, you'll find that local and international artists use the Square as their canvas, creating beautiful and memorable art pieces. As a result, you'll see that even when you're not shopping, enjoyment can be found around every corner.
Antique Row Art and Design District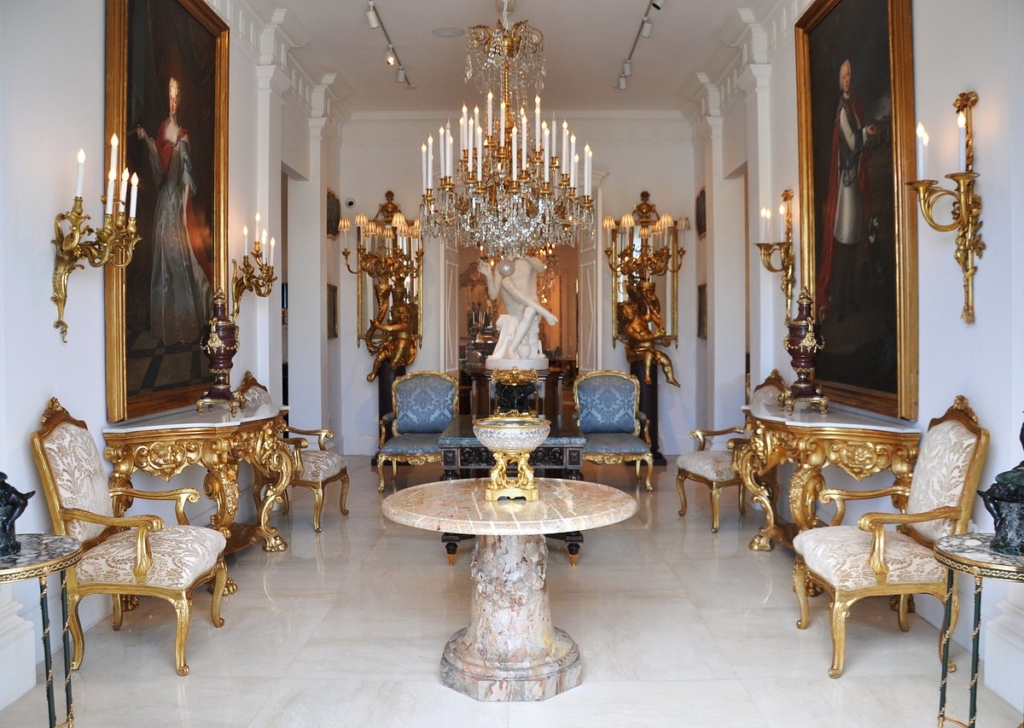 Speaking of art, our next attraction is the perfect place to visit if you're a fan of it. Antique Row Art and Design District are 13 miles from Marriott Ocean Pointe, and you can probably visit both it and the Square in one day if you'd like. This charming district offers an impressive selection of 17th to 20th-century antiques, fine and decorative arts, period deco and modern furnishings, and much more. If that seems like a lot of art in one place, that's because it is! This district is so impressive that it's been featured in the New York Times and Architectural Digest. As a result, it should come as no surprise that Antique Row is considered the "antique design center" of Florida. Many of the stores here also offer shipping, so if you find something you like, you can have it sent back to your home.
Climb the Jupiter Inlet Lighthouse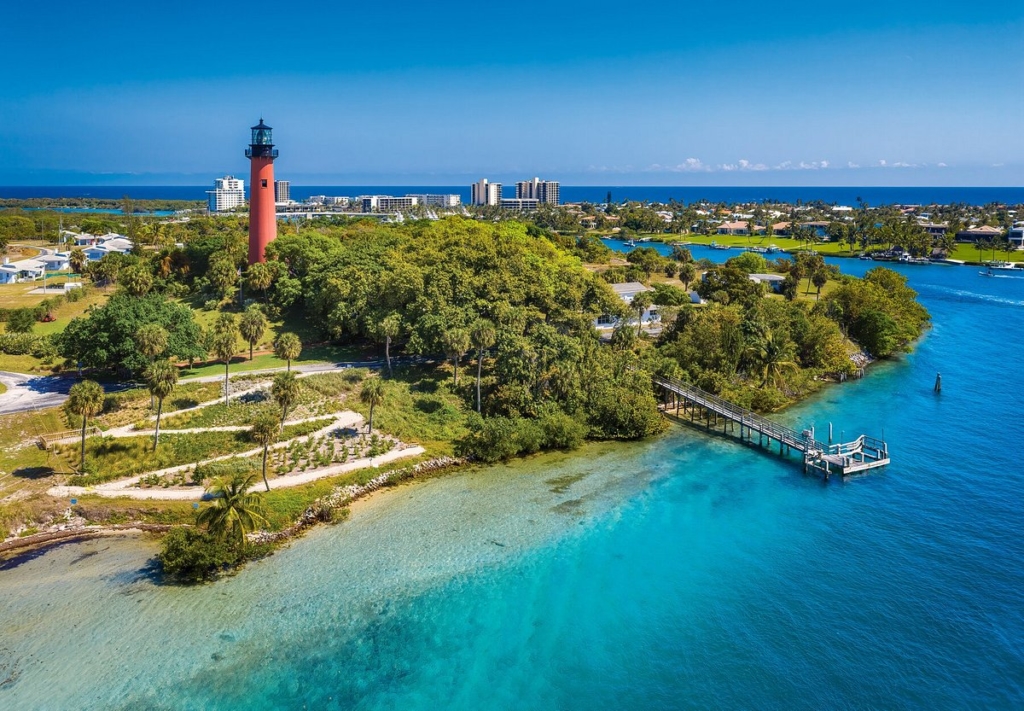 Do you want a view you'll never forget? If so, there's no better way to wrap up your vacation than to reach the top of the Jupiter Inlet Lighthouse. You'll find this lighthouse just under 15 miles from Marriott Ocean Pointe. As it turns out, this isn't just a lighthouse; it's also a museum! As a result, the lighthouse is great both for those who want a good view of the water and for anyone interested in the history of Florida. Specifically, you'll learn about the history of the inlet as an important Naval installation during World War 2. As a bonus, the Loxahatchee River Historical Society offers climbing tours of the landmark 1860 lighthouse.
Buy a Timeshare at Marriott Ocean Pointe
When you want a vacation in Florida away from the theme parks, Marriott Ocean Pointe is the place for you. If you'd like access to great shopping, grand views, and gorgeous beaches, consider buying a timeshare there. The fact about vacations is that it's pretty hard to do everything you want in such a short amount of time. Timeshares help solve that problem by giving you a place to return to year after year, so you'll have a convenient way of coming back to see everything West Palm Beach has to offer. If you'd like to get started, our marketplace has listings not just for Marriott resorts but also resorts from developers like Westgate, Hilton Grand Vacations, and Disney Vacation Club. Give us a call at 1-800-410-8326 or email us at team@fidelityresales.com. Our licensed agents are always happy to help!