The conversation surrounding the benefits of timeshare vs hotel is always ongoing. The pros and cons of timeshares or hotels each really depend on every individual and family. Vacation styles, budget, location, frequency of travel, and length of stay are all important factors to consider. In this showdown, we weigh the difference between timeshare vs hotel when it comes to these major factors.
Benefits of Timeshare
What exactly are the benefits of a timeshare compared to a hotel? For one, planning for vacations can be difficult, which is where a timeshare can come in handy. Vacation ownership can save you money! If you already have your lodging sorted out, then you can budget for the rest of your vacation needs. You can focus on saving for flights, vacation activities, and more. Plus, with that extra money in your pocket, you can plan on fully stocking the kitchen in your timeshare suite! So, how do you decide when it comes to timeshare versus a hotel? Weighing the pros and cons of timeshares and hotels is a great place to start.
Timeshare Vs Hotel
The benefits of timeshare resorts and the accommodations they offer are the spacious, home-like units. Complete with multiple bedrooms, living areas, and complete kitchens, timeshares give owners a home away from home. What's more, many timeshares encompass everything you could want in a vacation. With all of the incredible amenities, you might not even want to leave your resort.
In-Unit Kitchens and Dining
Unlike a hotel, timeshares have full-size kitchens, not just a microwave and mini-fridge. This is a big factor for families considering a timeshare over a hotel. If you're just looking for a complimentary breakfast on your way out the door, maybe a hotel would be okay for you. Foodies might love exploring every dining option in the areas surrounding their hotel or resort, but sometimes a home-cooked meal just can't be beaten. Especially when you're traveling with a large family! Cooking in your timeshare's kitchen some nights can be very helpful with staying within your budget.
Amenities
One of the pros of timeshare resorts that is often one of the cons of hotels is access to extensive amenities. Timeshares are designed with luxury and excitement in mind, so many have:
Spas
Multiple swimming pools, water features, lazy rivers, water slides, etc!
Amusement parks
Golf courses
Excursions
Snow skiing and water-skiing access
Casinos
Boating
Restaurants
Bars and pool-side bars
Vacation Exchange
A great thing about owning a timeshare is the chance to become a vacation exchange member. RCI (formerly Resort Condominiums International) and Interval International are two of the largest exchange companies for timeshares out there. Vacation exchange is as simple as signing up for a membership, depositing your week or points, and then swapping for a new location/week. You don't get access to this type of vacation exchange with hotels.
Timeshare Suite Vs Hotel Room Size
As we mentioned before, timeshares come with large kitchens and living spaces. Those accommodations that come with timeshares shouldn't be downplayed. Imagine a standard hotel room. Typically you'll have a bed, a TV, a bathroom, and maybe a small table. Now, imagine your timeshare suite being three times larger than that! On average, that's how much larger a timeshare suite is.
Additionally, you can enjoy separate locking bedrooms for extra privacy and relaxation. Not to mention, you won't have to worry about over-packing–timeshares often come with washers and dryers in your room so you can wash all of your clothes like you would at home. This is one of the major pros of timeshares and cons of hotels, especially if you have a family.
Cost of Timeshare Vs Hotel
One of the biggest benefits of timeshares is that they can save families money. If you're able to find a timeshare you love on the resale market, this becomes even more so. Many timeshare resales are priced lower than they are from a developer. With a timeshare, you can guarantee your family vacations for years to come. While timeshare is not an investment, if you buy a timeshare outright, you'll only then have to pay maintenance fees every year. Not to mention, there are timeshare financing options available to you.
Check Out Timeshares for Sale Now
Timeshare vs Hotel: Locations and Flexibility
When you're looking for the pros and cons of timeshare vs hotel, location is a huge factor! When you own a timeshare, you can choose where you want to vacation from hundreds of incredible resorts. This is especially true when you own with a vacation club. The best part of being a vacation club member is the flexibility and resort locations! Each year, you are able to decide which resort you want to visit! You don't have to stay at your "home resort" each year! With a vacation club, like the ones below, you are able to experience new destinations every year while still experiencing the incredible perks of owning a timeshare!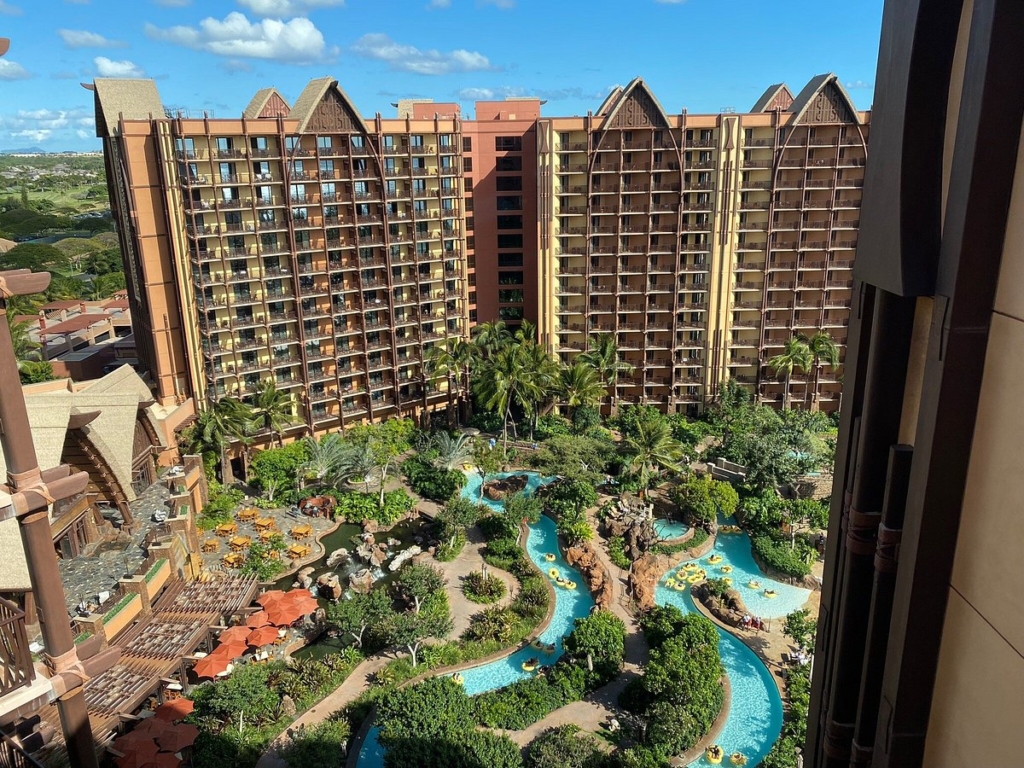 Disney Vacation Club is a great choice for the entire family. Their resorts are all within close proximity to major vacation destinations across the country. More than ten of the DVC resorts are within minutes of Walt Disney World. There are shuttles, monorails, and gondolas to transport guests straight from their accommodations to the fun. There are also DVC resorts on some of the country's best beaches! Disney's Hilton Head Resort will put you right in the center of the relaxing Lowcountry of South Carolina. Disney's Aulani Resort provides guests with an authentic Hawaiian getaway, with a touch of Disney magic.
As you enter a DVC resort, you will be greeted by a cast member saying "welcome home!" Disney strives to make every DVC member feel right at home at their resorts and we think they really accomplish that goal. Disney Vacation Club members can submit an order form to have groceries delivered to their resort, giving you more time to spend with family and make memories.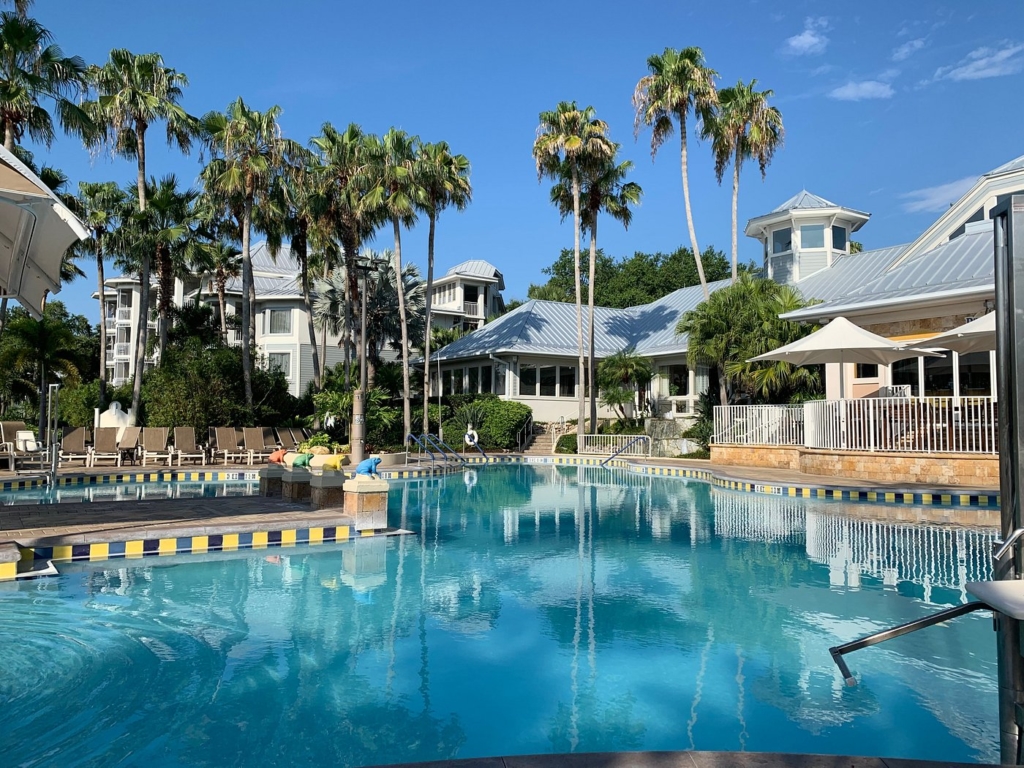 Marriott Vacation Club is another top timeshare brand that offers beautiful resorts around the world. If you're looking to stay in Orlando, you're in luck! Marriott's Cypress Harbor has that "Old Florida" charm about it, with gazebos, porches, and stunning pathways through the resort property. Close to all the attractions of Orlando, vacationers can also enjoy this resort, complete with full kitchens in every unit.
Marriott Vacation Club has over 50 resorts around the globe that have all of the incredible amenities that come with owning a timeshare. The difference between staying at a Marriott timeshare vs a Marriott hotel is accommodation size and sense of community. Being a Marriott Vacation Club member means that you can really experience the brand's world-class hospitality all over the world!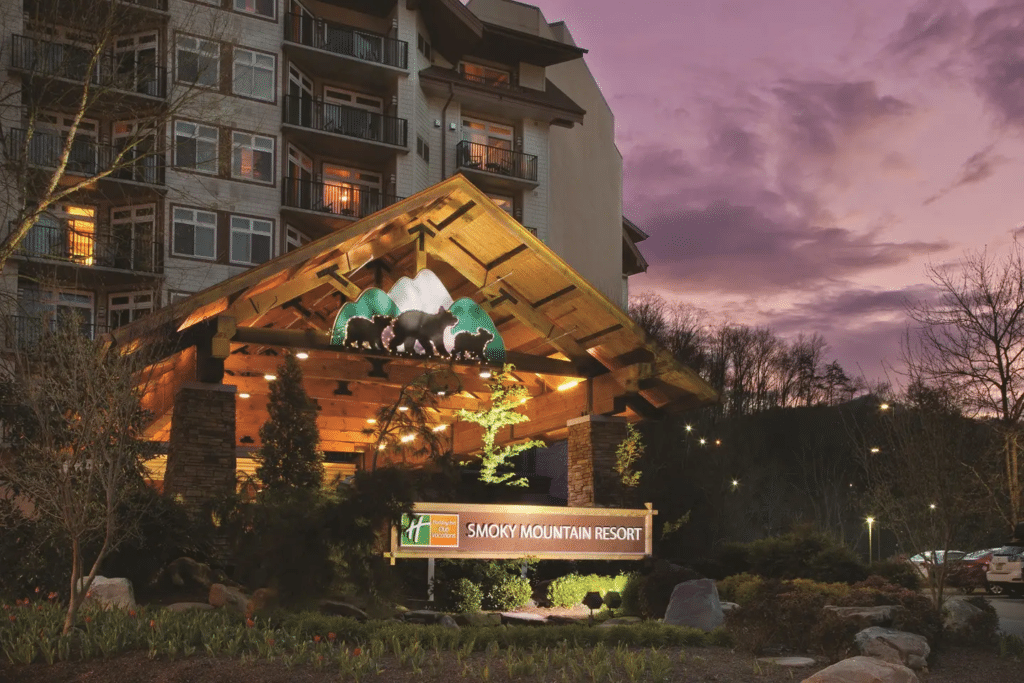 Holiday Inn Club Vacations is a great option for those looking to buy a timeshare. HICV focuses on family-friendly vacations in fun destinations. If you're looking to head to Orlando, Orange Lake Resort is a popular choice! With its winding lazy river, mini-golf, and seven restaurants, it's clear to see why. Another great destination for family vacations is Gatlinburg, Tennessee and Smoky Mountain Resort puts you right in the center of the fun! This resort sits right at the foot of the Smokies, so guests are just minutes away from beautiful outdoor activities. Plus, there are tons of other attractions, like Dollywood, just minutes away from the resort!
Whether you want to have fun in the sun or go on an adventure in the mountains, Holiday Inn Club Vacations can provide the getaway of your dreams.
Planning Your Next Trip?
Read up on more popular vacation destinations, vacation ownership clubs, and all the inside information on all things timeshare.