Kissimmee is a popular resort destination in Central Florida, making it a great place to stay for a vacation in Orlando. One of the best things about Kissimmee is its proximity to Walt Disney World! The endless fun, thrills, and magic of Disney are just minutes away when you stay in Kissimmee. Kissimmee puts you right in the heart of the fun while providing you with relaxing resorts to help you unwind. Disney's theme parks, shopping, restaurants, and waterparks are right around the corner, so why not stay in Kissimmee? Here are some of our favorite Kissimmee resorts that are perfect for your next Disney trip!
Wyndham Cypress Palms
Wyndham Cypress Palms offers luxurious villas in the heart of Orlando's most popular attractions! This Kissimmee resort is conveniently located about 10 minutes away from Blizzard Beach waterpark. Disney's other attractions are just minutes away as well. This tropical oasis is full of amenities to make your stay comfortable. For example, there are two pools, two outdoor hot tubs, a fitness center, and an arcade. So, if you're taking a day off from Disney to relax at the resort, there will be plenty to do. Every spacious suite includes a kitchen and laundry, which will make this Kissimmee resort feel like home.
Orange Lake Resort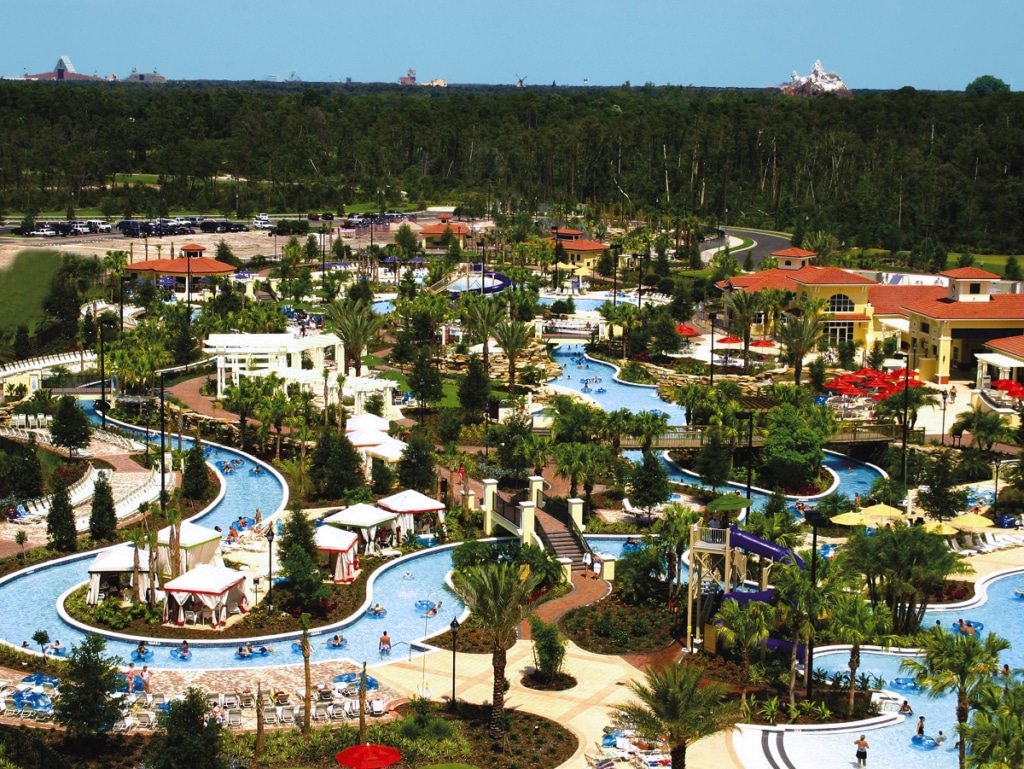 Orange Lake Resort is a sprawling Holiday Inn Club Vacations resort located in Kissimmee. The resort consists of four villages– North Village, East Village, West Village, and River Island. Over the four villages, you'll find seven pools, four golf courses, and a 12-acre waterpark. This massive resort is filled with fun for the whole family and a day at the resort can be just as fun as going to a theme park. The resort is located on a lake that is perfect for water skiing, boating, and jet skiing. Orange Lake Resort is less than six miles from Animal Kingdom, so a wild day of fun is right around the corner. After a long day of fun, either at this Kissimmee resort or at Disney, relax in comfort at your spacious villa.
Westgate Town Center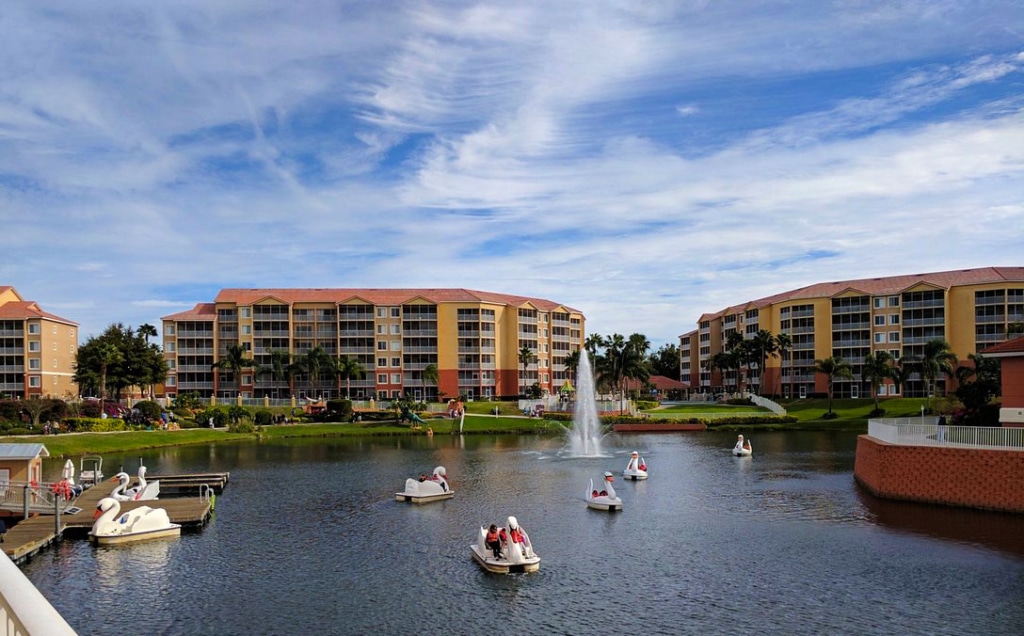 Westgate Town Center is the perfect place to relax, but also have fun, during your Kissimmee vacation. The resort is less than seven miles from Epcot, so you'll be experiencing some Disney magic in no time. This Kissimmee resort offers incredible amenities, including a thrilling waterpark and multiple dining options. Shipwreck Island waterpark has waterslides, lazy rivers, and sparkling pools. Not to mention, the waterpark also has snacks and drinks, so it's the perfect place to spend a day with the whole family! Villas at Westgate Town Center are equipped with modern amenities, combined with cozy décor to make everyone comfortable. If you're looking for relaxation and fun, this Kissimmee resort is perfect for you.
Club Wyndham Star Island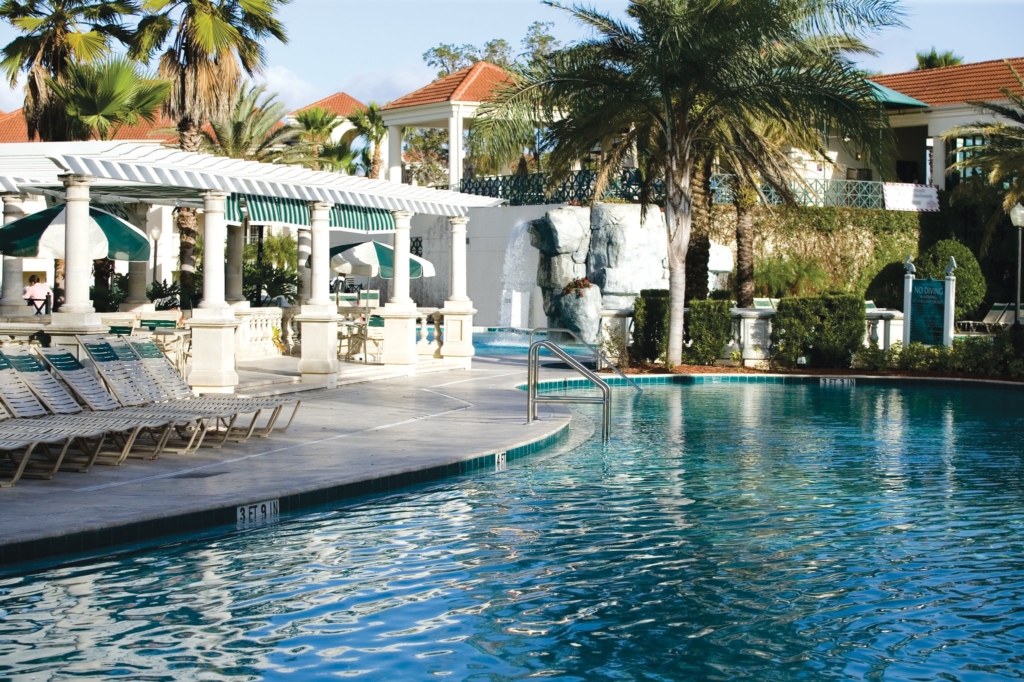 Star Island is a Club Wyndham resort in the heart of Kissimmee. Star Island prides itself on giving owners the star treatment. This resort has tranquil gardens, elegant accommodations, and amazing amenities. The Celebrity Day Spa is the best place to rejuvenate after a long, fun-filled day. The world-class tennis court and golf academy are the places to be for sports fanatics. Star Island's two pools are adorned with tropical waterfalls and chock-full of fun! You'll find delicious drinks at the pool bar and will be entertained by a poolside DJ. This resort is seven miles from Disney Springs, where you'll find luxurious shopping and amazing dining options. Fun and luxury are endless at this Kissimmee resort.
Kissimmee Resorts Timeshares For Sale
Deciding to start timeshare ownership can seem like an overwhelming task, but we're here to help. If you're thinking that a timeshare in Kissimmee might be right for you, start by browsing our available listings. When you've found the one, simply make an offer! For further assistance, feel free to contact us at (407) 465-5188 or at team@fidelityresales.com. Our team of licensed real estate agents has the experience and knowledge to make buying a timeshare in Kissimmee easy!