If you're ready to let go of your Hyatt Residence Club timeshare, we understand. Maybe your vacation lifestyle has changed, or finances have gotten in the way. Whatever the reason may be, there is a solution. Consider all of your options first, and make sure you lookout for some red flags before you sell your Hyatt points.
What is Hyatt Residence Club?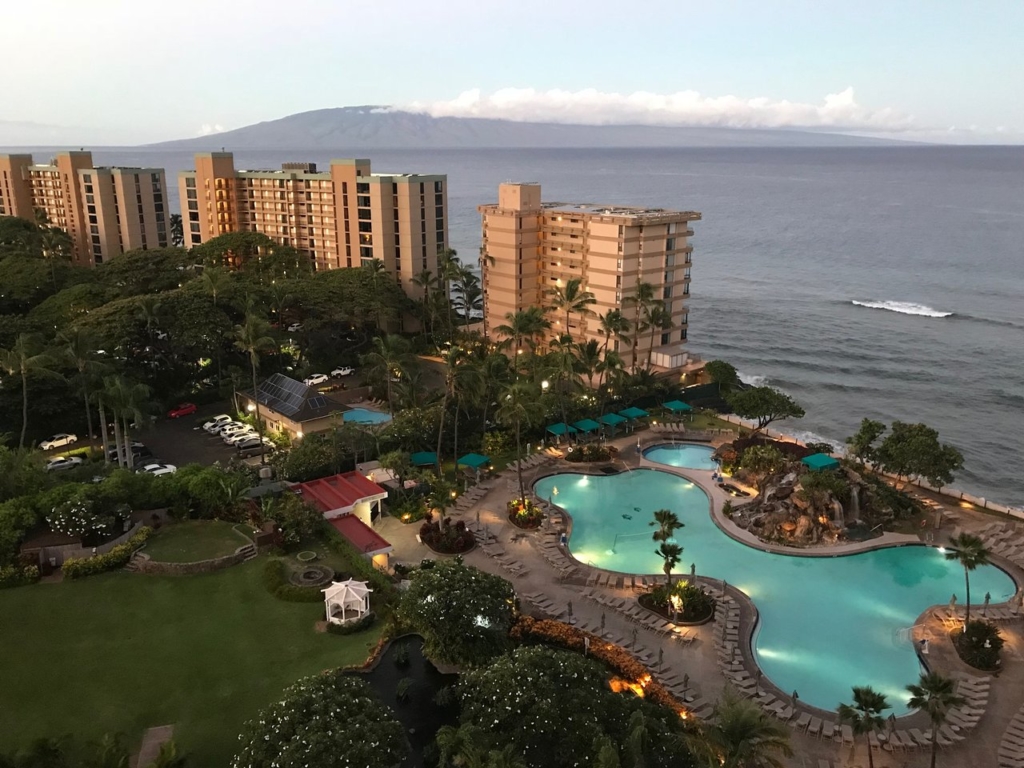 Hyatt Residence Club is one of the top vacation clubs out there. With 16 resorts in the best destinations, owners love to travel back to their favorite Hyatt properties every year. Not to mention, Hyatt uses a flexible points-based system that offers even greater vacation freedom.
Exchange with Interval International
Before you sell your Hyatt points, consider how you are using your timeshare to its fullest. Have you used your points to travel to all of the resorts within Hyatt's portfolio? Some favorites amongst owners include the Ka'anapali Beach Resort in Maui, or Windward Pointe in Key West.
Furthermore, Hyatt Residence Club is affiliated with Interval International, a leading timeshare exchange company. With Interval International, timeshare owners can sign up and exchange their points or weeks for thousands of destinations around the world. Not to mention, membership comes with other perks like last-minute getaways, discounts on airfare, and more.
Timeshare Resale Scams to Avoid
When you're ready to sell your Hyatt points, make sure you are knowledgeable on all of the timeshare resale scams to avoid. There are many legitimate timeshare resale companies out there that can successfully help you. Here are a few warning signs of the not-so-legitimate ones.
"Stop Paying Timeshare Maintenance Fees"
There are some timeshare cancellation attorneys or exit companies out there that advise their clients to stop paying their timeshare maintenance fees. They paint a poor picture of the timeshare industry, and tell owners they were scammed and they should stop paying their dues immediately.
Unfortunately, this has led many owners to default on their ownership. A foreclosure will negatively impact your credit score, so you should never stop paying your annual fees. These are legally binding and cannot be ignored. When you're ready to sell your Hyatt points, make sure to keep up with paying all of your annual dues.
Can You Cancel Your Timeshare?
As we mentioned previously, there are timeshare cancellation attorneys out there that guarantee you can cancel your timeshare. This is extremely misleading and illegal. Unless you are within your timeshare rescission period (normally a few days to a week), you cannot simply cancel your timeshare contract. This is something to keep in mind when you consider selling your Hyatt points.
A timeshare is a deeded piece of real estate that cannot be canceled, just like you can't cancel the mortgage on your home.
High Upfront Fees
There are some timeshare resale companies that offer to advertise your timeshare for sale. They will ask for a nominal "advertising" fee for their marketing efforts, and many sellers can find success with these companies. However, anyone that asks for thousands of dollars up-front, even with a "money-back guarantee" should not be trusted. You should never pay thousands of dollars up-front to sell your Hyatt points.
Out of the Blue Buyers
Did you know that it is illegal for any timeshare resale companies to reach out to you unsolicited? If someone calls you out of the blue with a "buyer" for your timeshare, hang up. They may ask you to wire funds for closing costs, and it's likely that the offer is too good to be true. Unfortunately, timeshares do not appreciate in value, so it is very rare that you will sell your Hyatt points for the same price you paid at. It's also worth repeating, you should never pay thousands of dollars up-front to sell your timeshare.
Will Hyatt Take Back My Timeshare?
We always recommend that you contact your developer first before you sell your Hyatt points. Hyatt Residence Club may be able to guide you to a trusted resale company or have a program in place to assist owners. As members of ARDA, Hyatt wants what's best for their owners, even if it means that you will no longer be part of the club.
Who is ARDA?


ARDA, also known as the American Resort Development Association, is the face of vacation ownership. They are the trade association for the entire industry, with more than 500 companies and 5,000+ individual members. ARDA members follow a strict code of ethics to serve owners, buyers, and even sellers. If you decide to sell your Hyatt points, make sure that any company you go with is a member of ARDA.
The Coalition for Responsible Exit
The Coalition for Responsible Exit was created to inform owners where and how to responsibly exit their timeshare. If you are thinking about selling your Hyatt points, check ResponsibleExit.com for resources and trustworthy companies to help you.
How to Sell Hyatt Points with Fidelity Real Estate
When you are ready to sell your Hyatt points, we are here to help. Call us today at 407-465-5188 for a free consultation. We will go over your unique situation at no obligation to you. Our Licensed Real Estate Agents are timeshare resale experts with more than 20 years of experience in the industry.
With no up-front fees, we will list your timeshare for sale on our online marketplace. You set the price, and you determine which offer you will accept. We'll let you know as soon as we get an offer on your Hyatt points and handle negotiations. Once an offer is accepted, your agent will write up the contracts to be signed and navigate the Right of First Refusal. Finally, we can recommend a trusted title insurance company to finalize the sale.
Get started today by calling us at 407-465-5188 or fill out an online form.