If you're considering how to buy a timeshare, especially a timeshare resale, there are a few things to keep in mind. Our licensed real estate agents are experts and can give you the best advice and guidance. The first step to buy a timeshare is weighing out all of your options.
Timeshare Resale or Retail?
If you're new to the timeshare world, there are some key differences from buying a timeshare resale versus directly from the developer. A timeshare resale is typically less expensive because it is "used" ownership and may not come with all of the same benefits. For example, Disney Vacation Club has regulations in place for resale owners. DVC resale owners can only use their DVC points at their Home resort, and cannot exchange them on their internal network.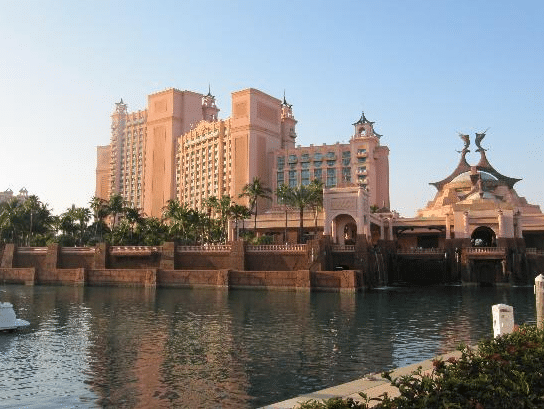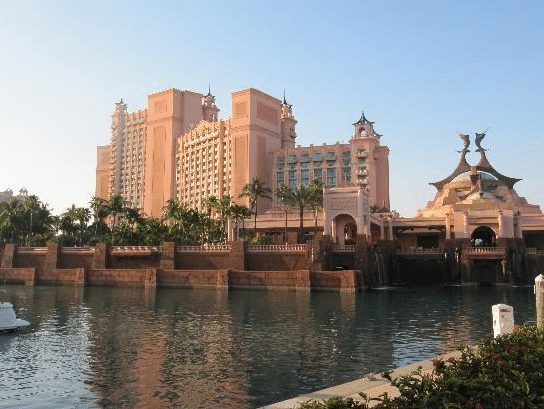 This is just one example of the differences. However, with vacation exchange programs like RCI or Interval International, there are workarounds to this stipulation.
Benefits of Timeshare Resales
With a timeshare resale, there is much less pressure to decide on if buying a timeshare is right for you. With some of the best resort marketplaces (like Fidelity Resales), you can browse different brands, resorts, and even destinations. Developers normally push only a few resorts at a time to buyers. Timeshare resale buyers have way more options to choose from.
The cost of a timeshare resale is also less than a fraction of the retail price. If you just want to dip your toes into vacation ownership, but not take a deep dive headfirst, resales are a great option.
Choosing the Best Timeshare
There are a number of top timeshare brands to choose from. Are you the outdoorsy type? Bluegreen Vacations takes owners from the mountains, beaches and even Orlando theme parks. For a more luxurious vacation experience, Marriott Vacation Club includes resorts and hotels with the Ritz-Carlton, St. Regis, and JW Marriott. Wyndham Destinations has multiple clubs to choose from around the world, and Hilton Grand Vacations combines elegance with fun.
Learn more about the best timeshare brands like: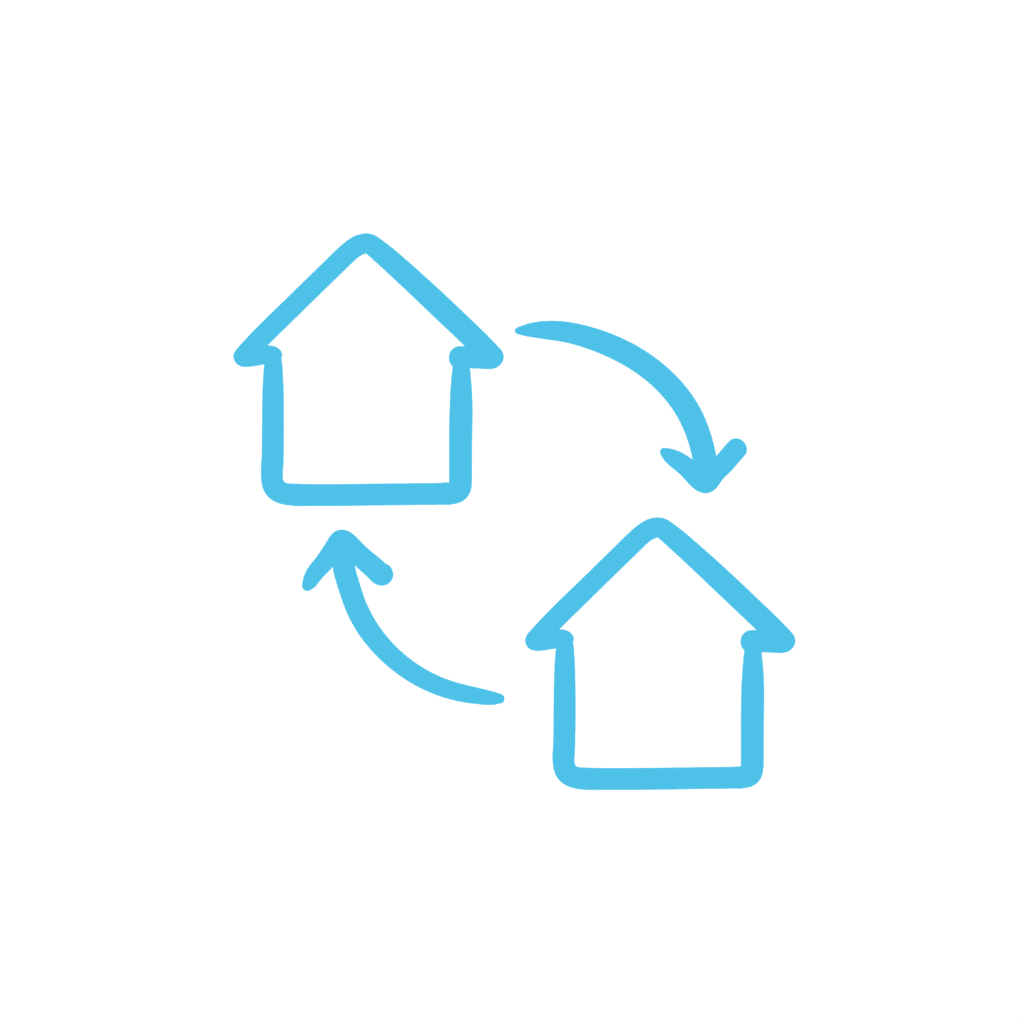 Before you buy a timeshare, you will also want to choose how many points you need, or what week to own. With points-based vacation clubs, your points are used as currency. Owners receive an annual allotment of points every year, in which they can spend them throughout the seasons or at different resorts within their brand's portfolio.
The annual allotment of points you receive depends on a number of factors, like the popularity of your home resort, the season of your timeshare week, the size of the unit, your ownership type, and more.
Timeshare Financing
To make it even easier to buy a timeshare, our friends at Vacation Club Loans offer financing. With low interest rates, an easy approval process, and no hidden fees, you can vacation now and pay later. Learn more about timeshare financing and start the pre-qualification process.
How to Make An Offer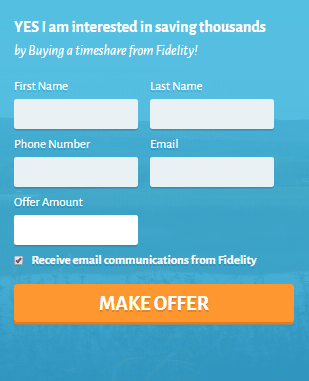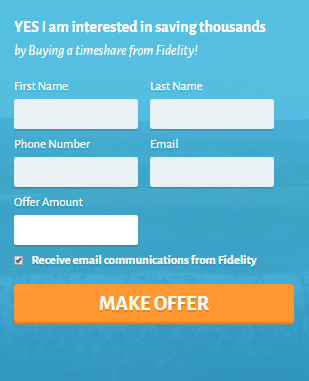 Find the perfect resort and brand? It's time to make an offer on your favorite timeshare resale listing. You can do this either on Fidelity Resale's website, right on the listing you're looking to buy, or call our specialized agents at 407-465-5188.
We'll go over the details of your offer and the property that you are looking at. Your offer amount is entirely up to you, and our licensed agents can facilitate negotiations between you and the seller.
The Closing Process to Buy a Timeshare
What makes Fidelity Resales the best place to buy a timeshare resale is our specialized knowledge of the industry. Timeshare resales have a few hoops to jump through, but our experts can tackle all of them for you. Once your offer is accepted, we will write the closing contracts for you and the seller to sign. Afterward, we send the signed documents to the developer to review the Right of First Refusal (ROFR).
At this point, the resort developer has the legal right to review every timeshare resale contract that comes through. They can either refuse the sale, and allow it to continue between the original parties, or they can step in as the buyer.
If the ROFR is waived, we can continue the rest of the closing process with the title company and transfer of ownership. However, if the ROFR is exercised, you will no longer be able to purchase that specific timeshare listing. Don't fret, though! Your initial deposit is 100% refundable, or you can use it towards the cost of another timeshare purchase.
Transferring Ownership
We can recommend using one of our trusted title insurance companies to finish the sale and transfer of ownership. This can take a little bit of time and patience, but we will keep you updated every step of the way. The title insurance company is responsible for collecting and transferring funds, recording the transfer in your resort country, and more. Once this process is finalized, the timeshare is all yours!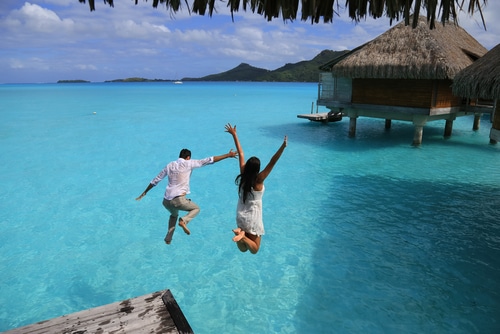 Questions? Call one of our timeshare resale experts at 407-465-5188 for a free consultation.
Learn More About Buying Timeshare Resales