You may think that owning a timeshare means returning to the same resort during the same week year after year, but timeshare ownership has completely revolutionized and become a vacation lifestyle. There are many reasons why people buy timeshares that you might not even realize.
Benefits of Owning a Timeshare
Whether you buy a fixed week, floating week, or points-based timeshare, you are guaranteeing vacations every year. Rather than paying for inflated hotel prices and staying in cramped rooms, the benefits of owning a timeshare make that a thing of the past.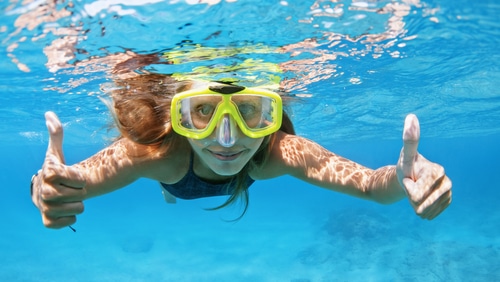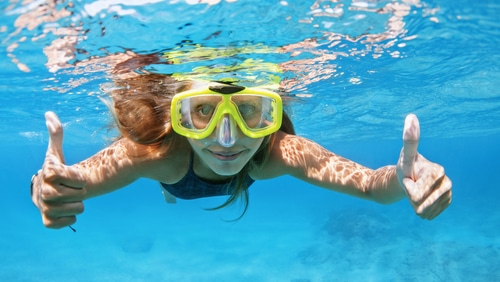 While the cost of a timeshare can be thousands of dollars up-front, you're paying for vacations for the rest of your life, at today's price. Not to mention, timeshare financing can help ease the initial sticker shock. What's more, timeshare resorts offer units with ample space for entire families in private bedrooms, fully-equipped kitchens, as well as living and dining room areas.
Read More: What is a Timeshare?
Timeshare Points Vs Fixed Week
Furthermore, many of the best vacation clubs offer flexible, points-based systems that give owners more freedom. Brands like Marriott, Hilton, and Wyndham provide resorts around the world, where their owners can use vacation points to spend every year.
Owning timeshare points can work in several different ways. With pure-points memberships such as Club Wyndham Access, owners receive a certificate rather than a deed for their points ownership. These points can be used at any of the Club Wyndham Access resorts, without restrictions on season or Home resort priority.
Some timeshare ownership clubs work a little differently, however. Hilton Grand Vacations gives owners a deed of their Home resort and week owned. Depending on the popularity of the resort, location, season, and unit determines how many points owners receive each year. Hilton owners can travel back to their Home resort every year, or use their points to visit other resorts within Hilton's portfolio.
Owning a fixed week timeshare vs points can be beneficial as well. Although fixed weeks are not as common anymore, less planning makes for easier vacations. Some timeshare owners love having a fixed week timeshare during a time they love to vacation, especially when it's at their favorite resort or destination.
Read More: Is Owning a Timeshare Worth It?
Right to Use Ownership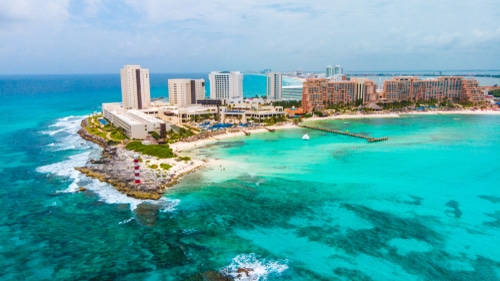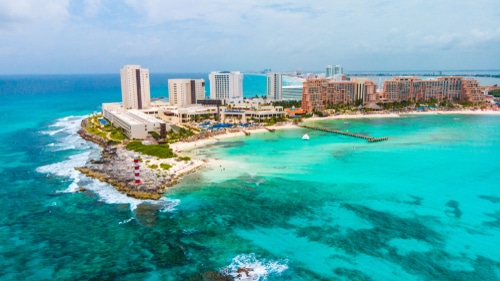 Brands like Marriott Vacation Club offer ownership in perpetuity, meaning owners can pass down their timeshare to their kids and grand-kids. Right to Use timeshares, however, grant owners the "right to use" their timeshare until it expires. This is most common in international destinations, like Mexico. Right to use contracts can vary in length from 25 to 50 years, but each is different. After it expires, you will no longer be an owner or use the timeshare for vacations.
Read More: Do You Know Your DVC Contract End Dates?
Maintenance Fees and Dues
With every form of timeshare ownership, timeshare maintenance fees are required. Normally, maintenance fees are due once a year. According to ARDA, they average around $1000, but this can depend on a few factors. Your maintenance fees can vary by brand, unit, resort, or destination.
After buying a timeshare, ownership works by paying these annual dues to upkeep the resort and staff. While this can be a con of ownership to some, it is far better than owning a second vacation home that needs constant maintenance and attention.
Vacation Exchange
What's more, your timeshare ownership can be used across thousands of resorts and destinations. While you may love your vacation club or resort, timeshare ownership also offers more flexibility for vacations. When you sign up for vacation exchange alongside your ownership, the options are limitless. Popular exchange companies like RCI or Interval International offer cruises, airfare discounts, or even excursions. This is just another way to make timeshares work for your benefit.
Can You Sell a Timeshare?
If owning a timeshare no longer works for you, you can try to sell it on the resale market. While over 80% of timeshare owners are satisfied with their purchase, life circumstances can change. Whatever the reason, you can choose to sell your ownership if you wish. It's important to note, however, that timeshares are not an investment. Timeshare rarely appreciates in value, and you will likely sell your timeshare for much less than what you originally paid for it.
Read More: Timeshare Closing Costs + Services You Need to Know
The Best Way to Own a Timeshare
As a Licensed Real Estate Brokerage with over 20 years of experience in the timeshare resale industry, one of the best ways to own a timeshare is by buying a used one. "Used" does not necessarily mean second-rate, though. Because so many brands use points-based systems, you'll likely never stay in the same unit at a resort more than once!
Timeshare resales are much less expensive than buying directly from a developer and offer many of the same benefits. Timeshare resale ownership may have a few restrictions, but if these do not impact your vacation goals, then it can be better to go this direction.
For example, Disney Vacation Club resales restrict new resale owners from using their points at new resorts. But, you can still use your points to go to existing resorts such as Bay Lake Tower, Old Key West, Animal Kingdom Villas, and more.