Hyatt Residence Club (aka HRC) is Hyatt's branded timeshare and vacation club. So, how does Hyatt Residence Club work? Understanding how timeshares work can certainly feel daunting. We're here to provide you with a few pieces of information you need to know about Hyatt Residence Club.
How Does Hyatt Residence Club Work?
Hyatt Residence Club works as a points-based timeshare club. As an owner, you'll receive an annual allotment of points. These points are then used to book flexible and exciting vacations at Hyatt's timeshare resorts and even hotels. Additionally, as an HRC member, you'll also get access to owner-specific discounts and perks.
If you're interested in a Hyatt weeks timeshare, there are some still available on the resale market. Weeks-based timeshares are perfect for families who enjoy traveling the same week each year. However, even now, timeshare weeks are becoming more flexible, too. You can use vacation exchange to trade your week to stay at a new destination. You might even be able to chat with your developer about booking a new week in exchange for your original week.
How Much Does Hyatt Residence Club Cost?
So, how much does Hyatt Residence Club cost? The costs associated with a Hyatt Residence Club membership include the initial price, annual maintenance fees, and annual club dues. If you decide to finance your timeshare, you'll also need to factor in the length of your loan. If you're looking to cut costs on your initial Hyatt Residence Club purchase, check out the resale market. At Fidelity Real Estate, we have several great Hyatt timeshare listings at great price points. Not to mention, you won't have to attend a 90-minute presentation.
How Many Hyatt Residence Club Points Do I Need?
Deciding how many points to buy depends on your travel preferences. Staying at a beachfront Hawaii resort will require more points than staying at a cabin in the mountains with Hyatt. If you know that vacationing during busy times of the year works best for you, you probably need to plan on buying a good amount of points. As you'd expect, traveling to a Hyatt resort during the holidays or spring break will require more points than the off-season. Of course, no matter when or where you travel, you will always experience the same quality of vacations with Hyatt. Hyatt Residence Club resorts offer beautiful amenities year-round!
Why Should I Join Hyatt Residence Club?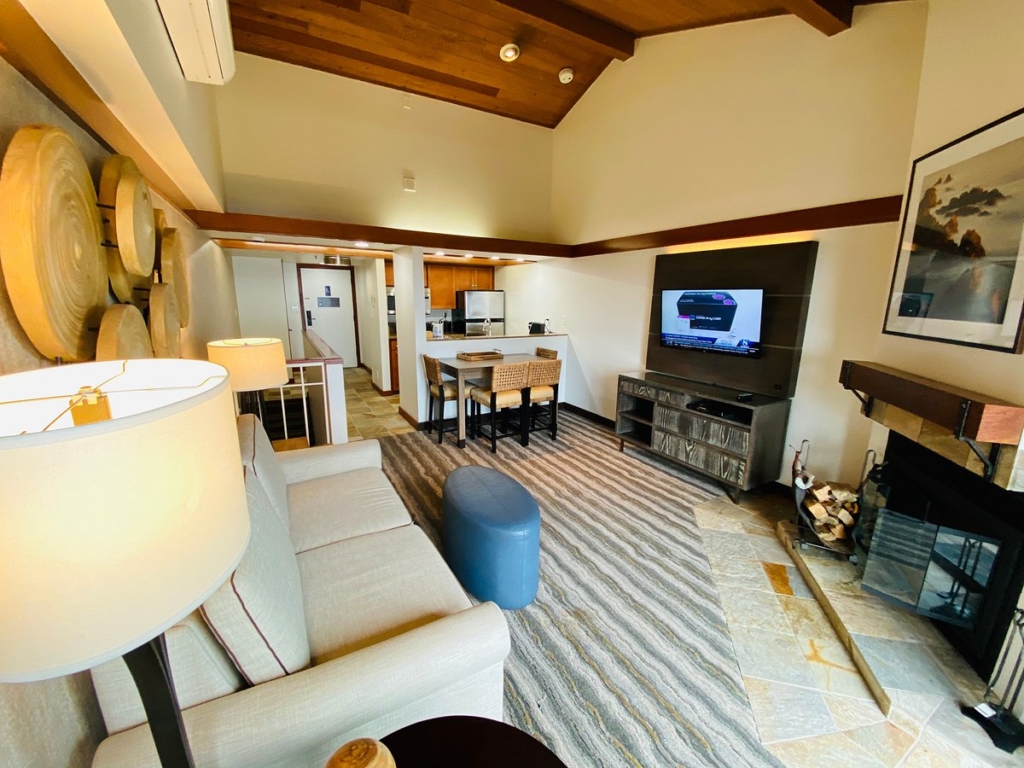 Hyatt Residence Club owners love being HRC members and it's easy to see why! One of the most obvious reasons is that Hyatt provides beautiful resorts is some of the country's most sought-after vacation destinations. Once you arrive at a Hyatt resort, you'll experience amazing amenities like sprawling pools, fitness centers, and delicious dining. The luxury continues into guest villas, which are often equipped with full kitchens and spacious living areas. Not only will the accommodations make you feel right at home, but Hyatt Residence Club's staff will make you feel like family!
Another benefit of being a Hyatt Residence Club member is the ability to use a vacation exchange program. Hyatt members are eligible to join Interval International, one of the largest vacation exchange networks in the industry. With Interval International, owners can deposit their Hyatt points/weeks to trade for stays at other II-affiliated resorts. II's catalog includes resorts from some of the top timeshare brands including Disney Vacation Club, Marriott, and Westgate.
Where Can I Find Hyatt Residence Club Resorts?
Hyatt Residence Club offers unique resorts in some of the most beautiful vacation destinations. From beach retreats in Florida to mountainside resorts in California, Hyatt has something for every type of vacation. Located near some amazing attractions, Hyatt resorts can put you right in the middle of the action! However, if you want to just relax by the pool, Hyatt has got you covered. Here are some of the best Hyatt timeshare resorts that you could soon call your home away from home.
Hyatt Beach House Resort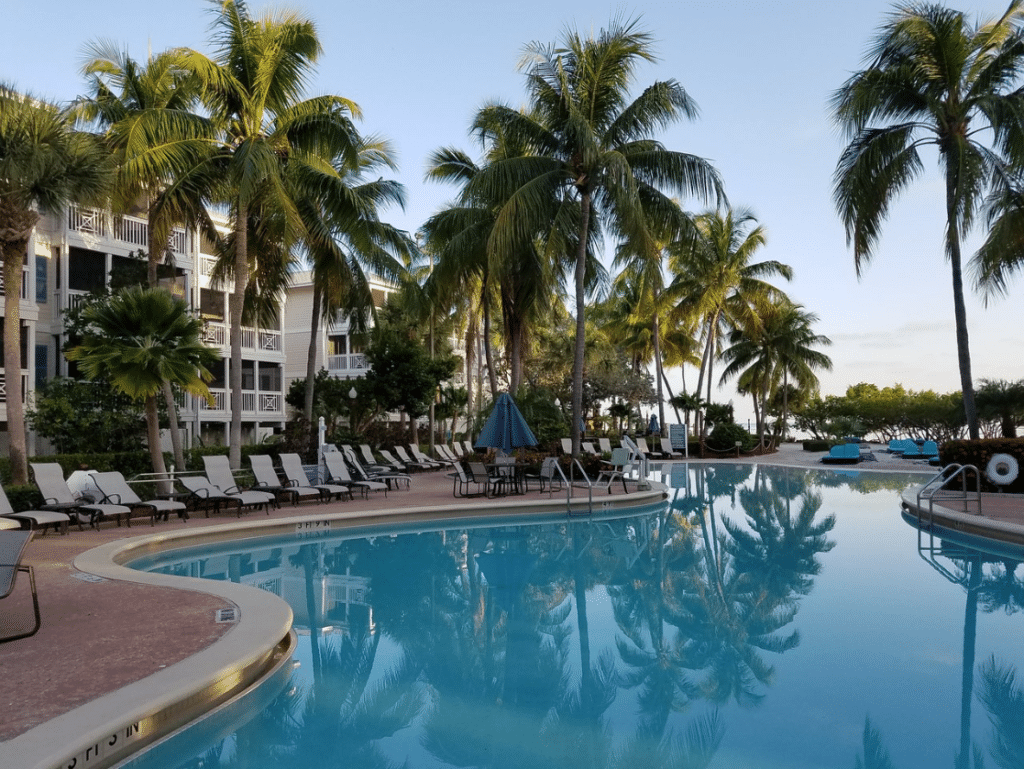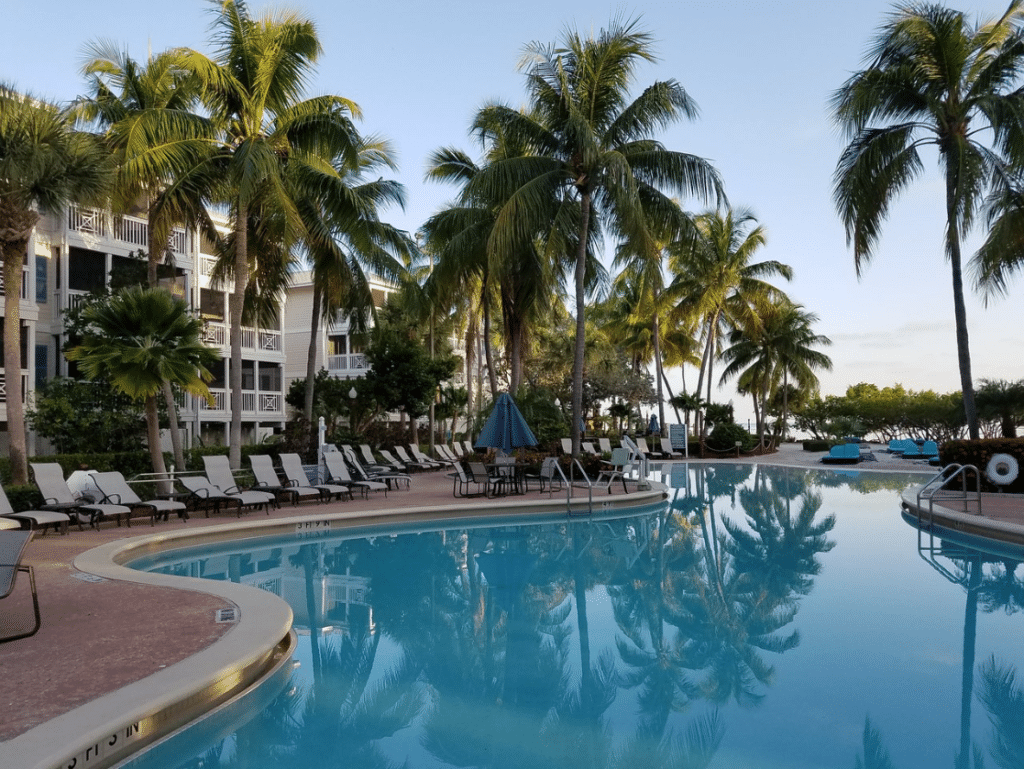 Located in Key West, Hyatt Beach House Resort is a favorite among Florida travelers. On-site amenities include conveniences like child care, in-unit kitchens, and video rentals. Golf, boating, fishing, snorkeling, and many places to explore are all nearby. When you're not on the resort grounds, you can take a day cruise, snorkeling trip, or kayak tour. And, of course, you can ride the Key West Hop-on Hop-off Trolley. The resort's zero-entry pool is a favorite amongst guests and the on-site beach provides amazing views of where the Gulf of Mexico meets the Atlantic Ocean. Whether you want to relax poolside or enjoy the sizzling nightlife, Key West can provide your perfect vacation.
Hyatt Coconut Plantation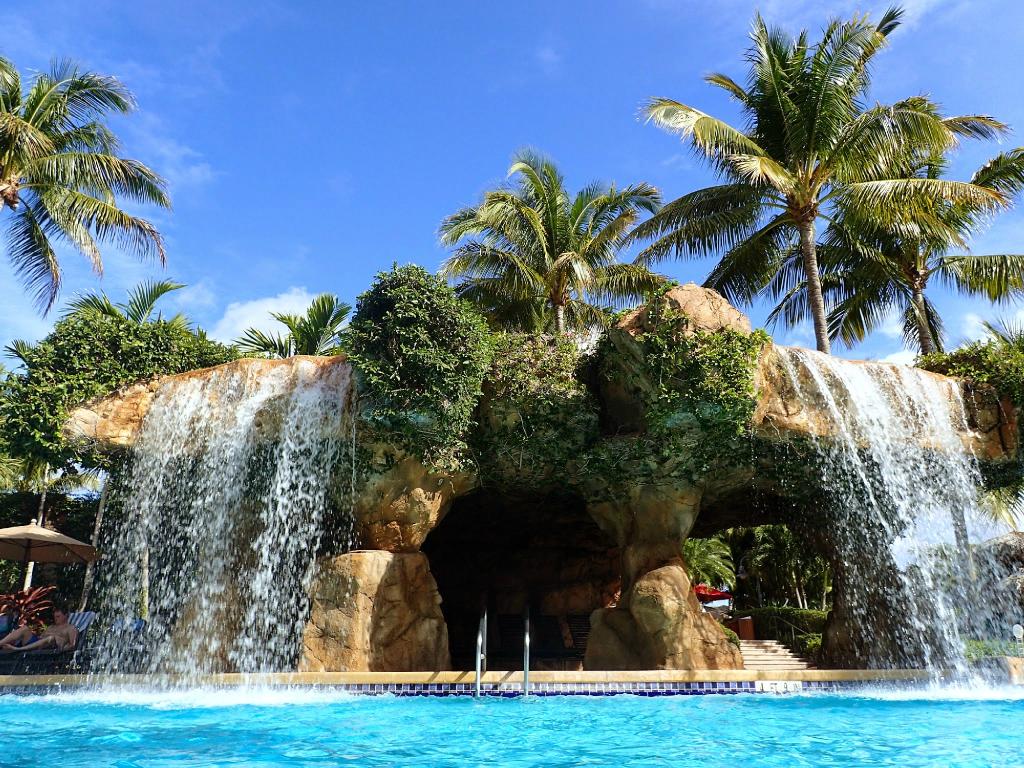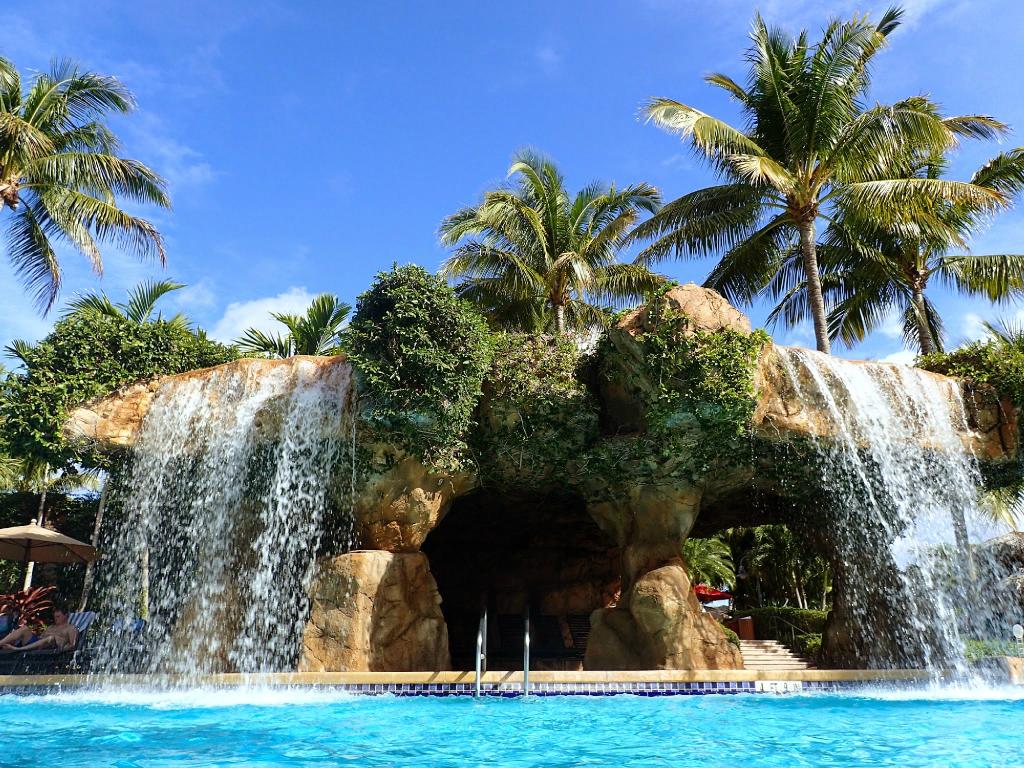 Hyatt Residence Club's Bonita Springs Coconut Plantation has repeat visitors every year. This 5-star resort is full of fun events, luxurious amenities, and relaxing accommodations. The resort is surrounded by the 27-hole Raptor Bay Golf Club course. So, if golf is a must-do vacation activity for you then you're in luck! If you like to stay active while on vacation, the resort also offers tennis, volleyball, and a comprehensive exercise facility. Everyone will love the resort's three acres of water attractions including five waterslides, a lazy river, kid-friendly pools, and adults-only hot tubs. Head over to the nearby beaches to enjoy a great seafood dinner and sunset on the Gulf of Mexico.
Hyatt Highlands Inn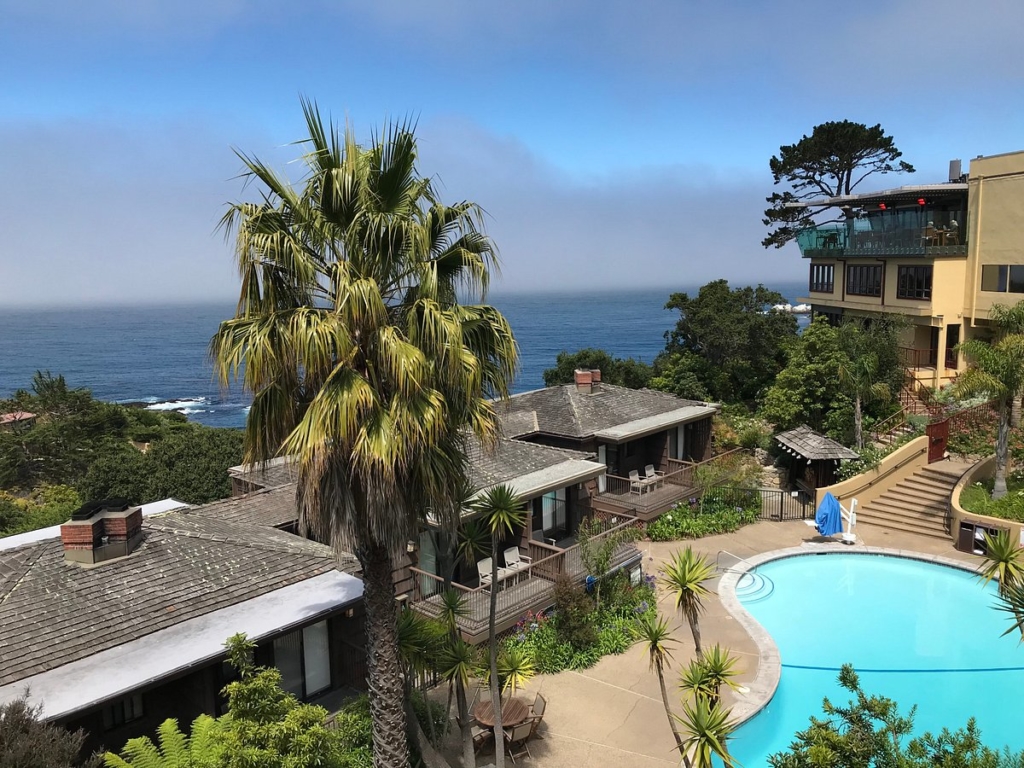 The Hyatt Highlands Inn is a resort located in Carmel-by-the-Sea, California that boasts incredible views and memorable luxury. This cliff-top resort is the perfect oasis for anyone looking for a gorgeous vacation. The magnificent beauty of the Hyatt Highlands Inn has been a retreat for guests since the early 1900s. Of course, the resort has been updated to include amenities like award-winning restaurants, an outdoor pool, a spa, and exercise facilities. Each of the resort's luxurious villas features private fireplaces and all the comforts of home. Wake up to the sounds of the waves crashing on the shores below and end every evening with an unforgettable sunset view over the Pacific.
Hyatt Residence Club Timeshares For Sale
So now that you know the answer to how does Hyatt Residence Club work, get a head start on finding the perfect Hyatt timeshare by browsing available resorts on our website. We have listings at Hyatt Beach House, Hyatt Coconut Plantation Resort, Hyatt Highlands Inn, and more. Understanding how Hyatt Residence Club works is just the first step. We know that deciding to buy a timeshare can be a big decision, but we're here to help. Contact us today at (407) 465-5188 or team@fidelityresales.com.