Disney Vacation Club is perfect for families or Disney adults looking to travel in style. When you become an owner of a Disney timeshare, a whole new vacation experience is unlocked, offering owners spacious accommodations and one-of-a-kind accommodations. Disney Vacation Club works by using a flexible, points-based system that owners can use to make reservations, bank, or even borrow their points. Keep reading to find out how Disney Vacation Club works, how much it costs, and where DVC points can take you.
What is Disney Vacation Club?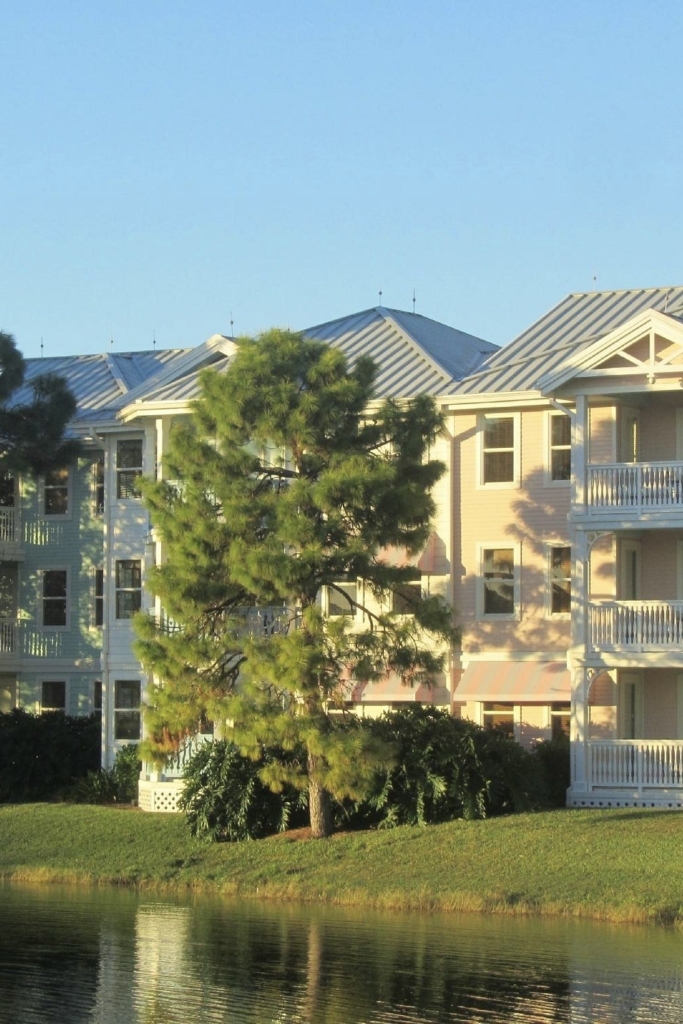 Disney Vacation Club (also known as DVC) is a timeshare ownership club under Disney Vacation Development. DVC gives owners priority access to stay in top Disney resorts in Orlando, Hilton Head Island, California, Hawaii, and Vero Beach. With its first resort opening in 1991, Disney Vacation Club has grown in size over the last 30 years to one of the best vacation clubs to join. There are now fifteen DVC resorts across the country! To become an owner, known as a DVC member, you must purchase DVC points either directly from Disney or on the DVC resale market.
Disney Vacation Club is one of the first timeshare brands to introduce a points-based system to owners. When you become an owner of Disney Vacation Club, your contract will indicate how many DVC points you will receive every year. How many you purchase is entirely up to you and really boils down to your vacation preferences.
Using Disney Vacation Club Points to Work for You
DVC points can be used to make reservations at any one of DVC's fifteen resorts. All owners can stay at any resort anytime, depending on resort availability. While this benefit is great for travelers who want some variety on their vacations, it can also be difficult to make last-minute reservations. This is because there is a lot of demand, and DVC reservations can fill up quickly. All DVC contracts are attached to your "Home" resort, where you have priority booking windows before other DVC members. The best way to make Disney Vacation Club points work for you is to plan your vacations ahead of time. This way, you won't miss out on booking the dates or resort you want.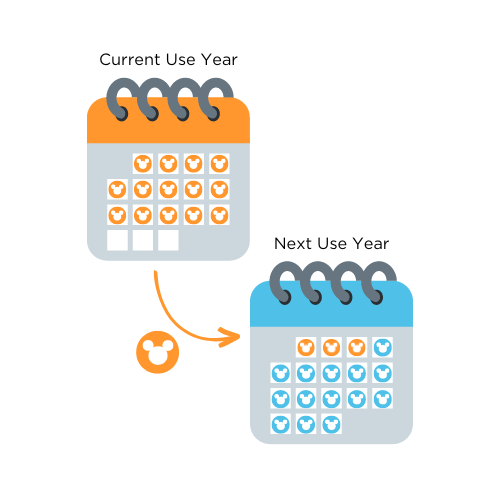 Banking Disney Vacation Club Points
If you don't plan on using all of your points this year, bank them for next year's use to take more vacations. This is also a great way to book one longer, better vacation the next year. Points must be banked within the first eight months of your Use Year. Otherwise, you must spend them, or they will expire. Furthermore, banked points cannot be banked again, so be sure to use them the following year so they don't go to waste.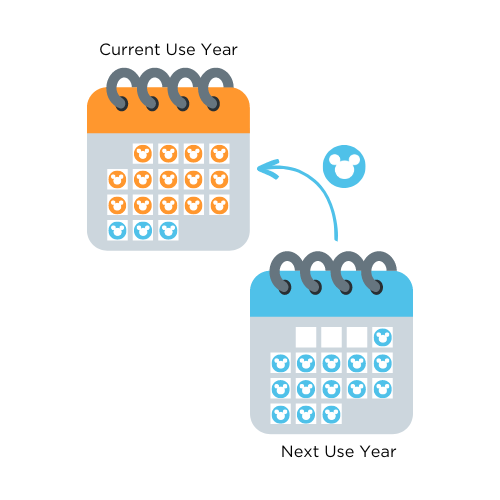 Borrowing Disney Vacation Club Points
Owners can borrow points at any time to complete a reservation that will require more points than they currently have. If you are planning to take an epic vacation but don't have enough points, simply borrow them from the following year. Keep in mind that you can't borrow points unless you are out of points for a reservation. Also, you can only borrow from the next year, not any afterward.
Disney Vacation Club Use Year
Disney Vacation Club points work by giving owners their annual allotment during their Use Year. DVC Use Year actually refers to a month in the year, and there are only eight Use Years to consider: February, March, April, June, August, September, October, and December.
No Use Year is better than another. In fact, not every resort will offer every Use Year contract. It's best to consider when you plan on vacationing with your family. Ideally, you will want to travel early in your Use Year. This is because if you cancel your reservation within 30 days of your check-in date, your points will be put into a holding account. They must be spent by the next Use Year, or they will expire and cannot be banked. The points in your holding account can only be used to make a reservation that's no more than 60 days in advance.
Use Year is also important to keep in mind for banking points. If you do plan on banking your points this year, they must be banked within the first eight months of your Use Year.
DVC Home Resorts to Choose From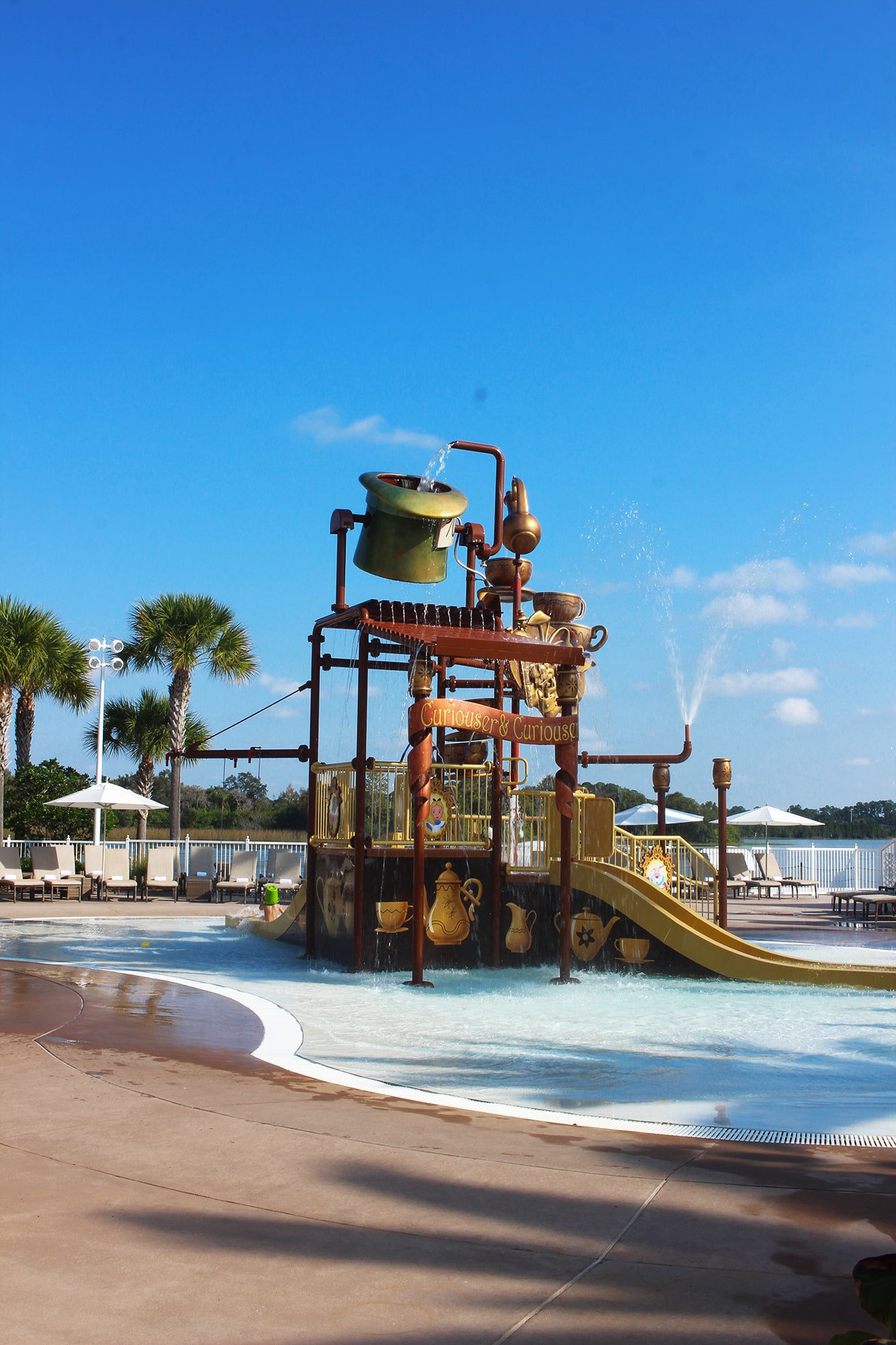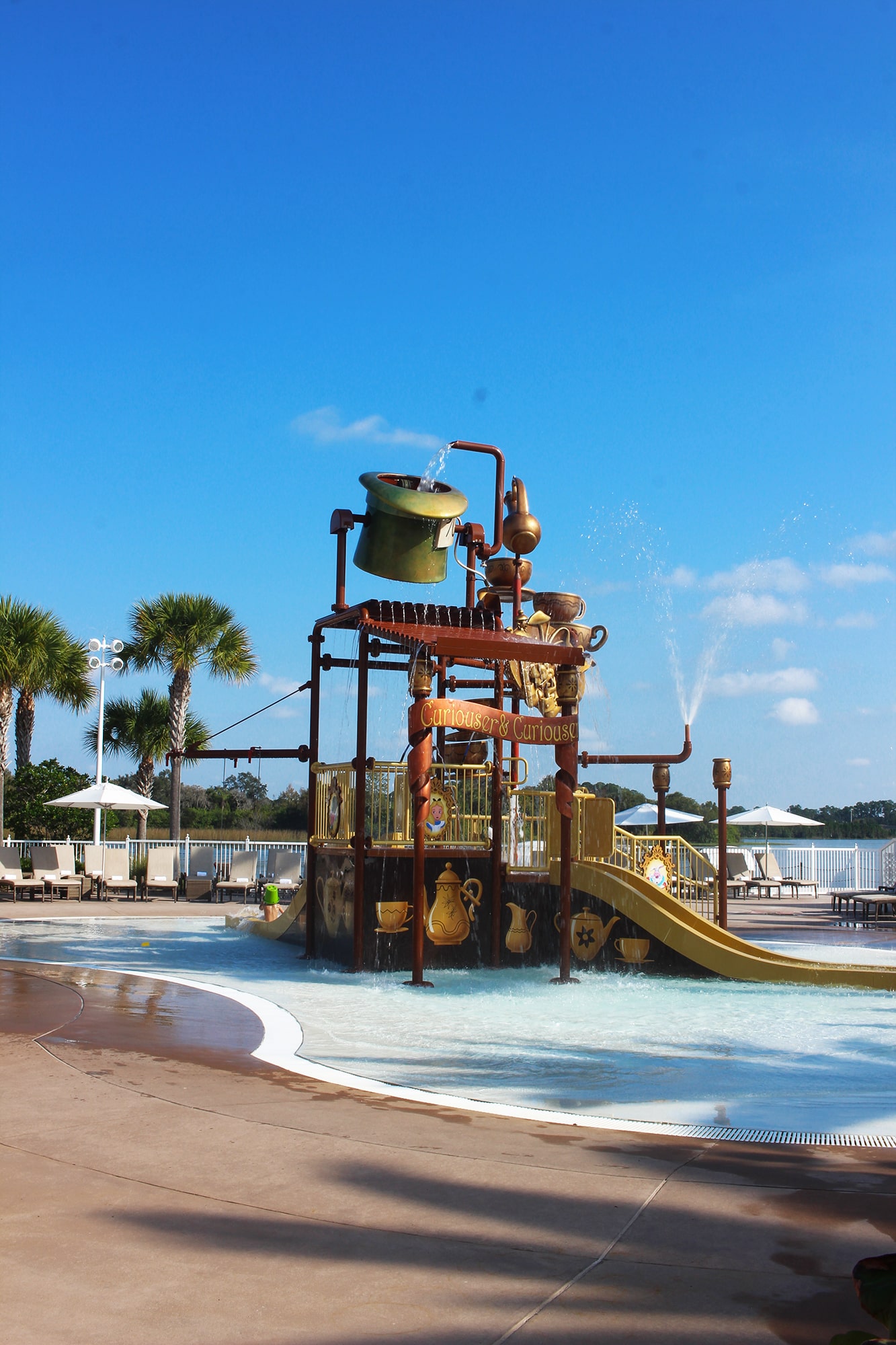 Choosing your DVC Home Resort should be one of your most important decisions. One of the key factors of how Disney Vacation Club works is the flexibility to use your points on reservations at any of the fifteen properties within DVC's portfolio. However, popular dates and accommodations sell out very quickly, making your Home resort priority access all the more important. Every DVC contract is attached to a Home resort, which is where your points are deeded and where you have priority access to make reservations before anyone else.
All DVC Resorts:
How Far in Advance Can You Make Reservations at a DVC Resort?
Home resort owners can make reservations up to 11 months before check-in. So, if you are looking to make a reservation during high seasons like Christmas or Spring Break, you should plan to make your reservation in January.
If you are hoping to stay at a different DVC resort other than your Home resort, you have up to 7 months in advance to make reservations. It's unlikely that you'll be able to make reservations during highly popular weeks outside of your Home resort because rooms fill up so quickly. This is why you should carefully consider your Home resort if you plan to travel during the most popular seasons.
DVC Expiration Dates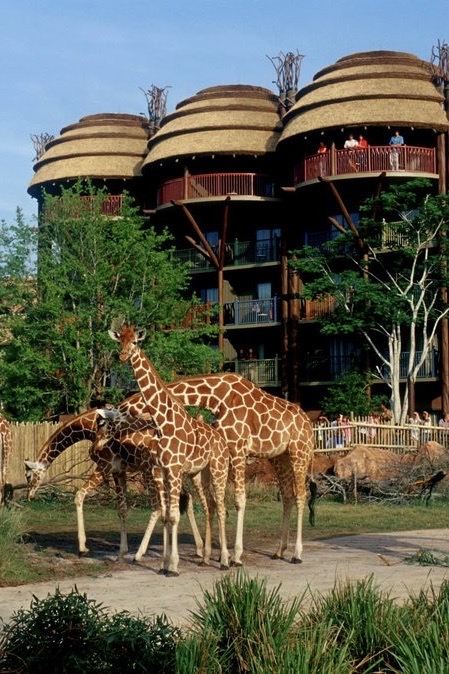 Disney Vacation Club works by offering points, but it's also important to keep in mind that all DVC contracts have an expiration. Contrary to popular belief, DVC is not an RTU timeshare. It's actually considered leasehold ownership. This is because Disney Vacation Club leases the land each resort is on from Disney Vacation Development, Inc. RTU timeshare is meant for timeshare buyers that do not live in the country where they own. Furthermore, most RTU contracts will have varying expirations, depending on when the owner purchased them.
Every DVC resort contract, however, has the same expiration date for every owner, no matter what. DVC contracts last normally up to 50 years from the time of opening.
| | |
| --- | --- |
| DVC Resort | Contract Expiration |
| Vero Beach | 1/31/2042 |
| Hilton Head | 1/31/2042 |
| BoardWalk Villas | 1/31/2042 |
| Boulder Ridge at Wilderness Lodge | 1/31/2042 |
| Beach Club Villas | 1/31/2042 |
| Old Key West | 1/31/2042 – or – 1/31/2057 |
| Saratoga Springs Resort | 1/31/2054 |
| Animal Kingdom Villas | 1/31/2057 |
| Bay Lake Tower | 1/31/2060 |
| Grand Californian | 1/31/2060 |
| Aulani | 1/31/2062 |
| Grand Floridian | 1/31/2064 |
| Polynesian | 1/31/2066 |
| Copper Creek at Wilderness Lodge | 1/31/2068 |
| Riviera Resort | 1/31/2070 |
Notice that Old Key West Resort has two different expiration dates. This is because Old Key West owners were given the option in 2007 to extend their contracts for 15 years. When you are browsing the resale market, you'll find both expiration years floating around, and that's because some owners did not choose to extend their contracts.
Remember, if you purchase Disney Vacation Club on the secondary market, your contract will still expire by the same date listed above. Even though the ownership is new to you, don't forget that all DVC contracts expire within 50 years of the resort opening.
How Many Disney Vacation Club Points Do You Need?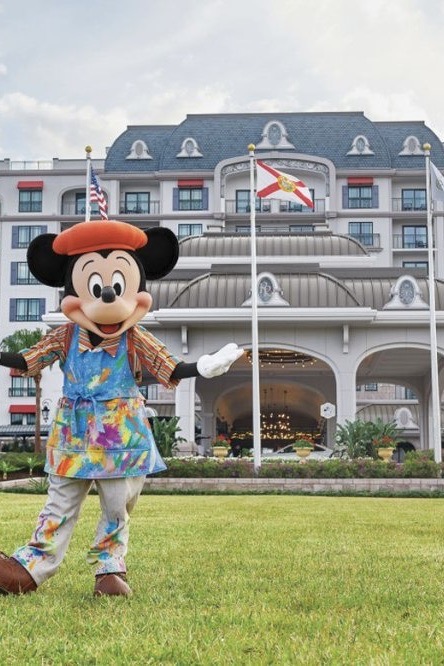 Deciding on how many DVC points to buy can make Disney Vacation Club work best for you. To maintain all DVC benefits from the Blue Membership card, you must own at least 150 points that are purchased directly from Disney. Benefits include early access to popular events and tickets, discounts on shopping and dining, and Members Only lounges throughout the parks and resorts.
What to Consider When Buying Points
The size of your travel party
How much space you will usually need
The popularity of your Home resort
Which season you plan to travel during
Larger families will need to plan to have more points for larger accommodations with multiple bedrooms. If you plan to travel during high seasons, it will also cost more in points since demand is so high. For example, if you need a three-bedroom grand villa that sleeps up to 12 guests at Animal Kingdom Villas, you can stay there for a week between the dates of September 1 – 30 at only need 535 points. But that same three-bedroom grand villa costs 923 points from Apr 2 – 9 and Dec 24 – 31. By looking at the DVC point charts for every resort, you can get a rough idea of how many points you'll need every year, depending on the time of year and how much space you need. This changes yearly, but you can always buy DVC points resale for less.
Looking at point charts can also help you choose your Home resort, as some don't offer as many multi-bedroom units or cost more in points. For example, the Riviera Resort has three-bedroom accommodations available, and it's the newest DVC resort, which can make it cost more in points.
Is Disney Vacation Club Worth It?
The first thing to remember when you buy any timeshare is that timeshares are not financial investments, and DVC is no exception. While the DVC resale market has seen prices increase and some owners have made a profit on their ownership, it should not be your end goal when you purchase a contract. The timeshare resale market can be volatile, and DVC can change its resale restrictions at any time.
Disney Vacation Club is worth it if you can make it work for your travel preferences and lifestyle. If you plan on using your DVC points every year and you love all things, Disney, you'll probably love DVC.
Some families may not find the product worthwhile anymore, and if this is you, you can choose to sell your DVC points. Or before you purchase, you can even take a look at DVC resales to find a great deal.
Keep in mind; you will likely break even within a few years of using your ownership as opposed to booking a hotel reservation at a Disney resort every year.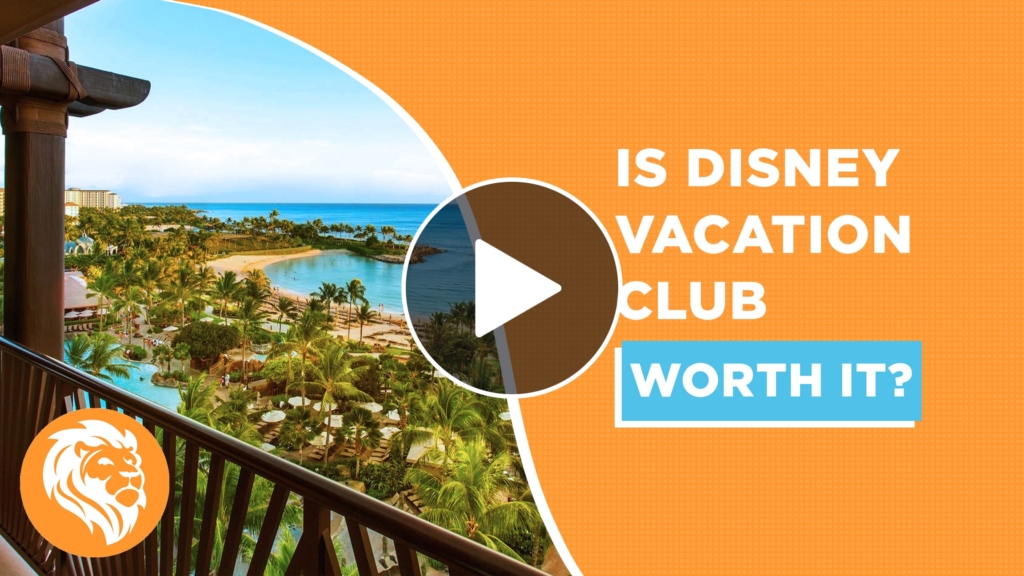 Again, the matter of DVC being worth it really comes out of how often you will use it and make the most of your ownership. In addition, the perks and benefits of owning DVC while visiting the Walt Disney World Resort can also weigh into your decision. To learn more, check out this video!
How Much Does DVC Cost?
The cost of Disney Vacation Club can differ between buying directly from DVC vs resale. If you decide to buy DVC points directly from Disney, a baseline to expect is at least around $30,000 (source). However, buying a resale can save you thousands. For example, when you buy a timeshare directly from DVC at Bay Lake Tower Disney, the cost per point is $265.00. Yet, on average, in 2022, buying a resale with Fidelity Real Estate at Bay Lake Tower cost $154.49 per point. That's over a hundred dollar difference per point. For more information on the cost of Disney Vacation Club and how prices have changed over the years, you can find our historical data on the cost of DVC when purchased directly vs. resale.
Finance Your DVC Purchase
Some families don't think it's worth it to spend so much all at once, which is why our friends at Vacation Club Loans offer financing for DVC, regardless of whether you are purchasing directly from Disney or resale. Vacation Club Loans offers fast loan approval with rates as low as 11.9%, no prepayment penalties, and no loan origination fees. In addition, they immediately approve 100% of all Disney Vacation Club credit applications!
Buying DVC Resale Vs. Direct from Disney
There are pros and cons of buying DVC resale, as well as directly from Disney. Namely, the savings you receive when you do buy resale points. However, buying DVC resale vs. direct also comes with certain restrictions that all owners must be aware of.
As of January 2019, DVC resale owners have more restrictions when it comes to using their points on reservations outside of their Home resort. With the grand opening of the Riviera Resort, Disney no longer allows resale owners to spend their points at any of the fifteen properties. If you purchase a points contract from Animal Kingdom Lodge on the resale market now, you can make reservations using those points at any of the DVC properties except for the Disney Riviera Resort or any new resorts that open in the future. Furthermore, if you purchase Riviera resale points, you can only make reservations using them at the Riviera resort.
You can stay up to date with DVC resale restrictions before purchasing to make sure you're not missing out on any of the benefits you want to receive.
Browse DVC Resale Listings from Fidelity
Now that you know how Disney Vacation Club works, check out DVC resale listings from Fidelity. As Disney Vacation Club's Recommended Resale Brokerage since 2005, our licensed real estate agents are experts on DVC. You can browse by resort, point allotment, Use Year, and more. If you can't find what you're looking for, make sure to create an account on our website and create a saved search. This will ensure you get all of our latest listings that match your preferences. Need assistance? Then, give us a call today at 1 (800) 410-8326.