Are you a history buff looking for an interesting place to explore? Look no further than Williamsburg, Virginia! Located in the northeast corner of the state, this city was the capital of the Virginia Colony from 1699 to 1780. Today, Williamsburg is the best place to learn about the American Revolution as one of the leading centers for the preservation and interpretation of American colonial history. While visiting this piece of history, you will need a place to stay. Make Williamsburg your home away from home with Club Wyndham Governor's Green. It is the perfect base for exploring the history and attractions of one of America's premier destinations, located less than a mile from the historic Williamsburg area. Here is everything you need to know about the remarkable Wyndham timeshare.
Club Wyndham Governor's Green Amenities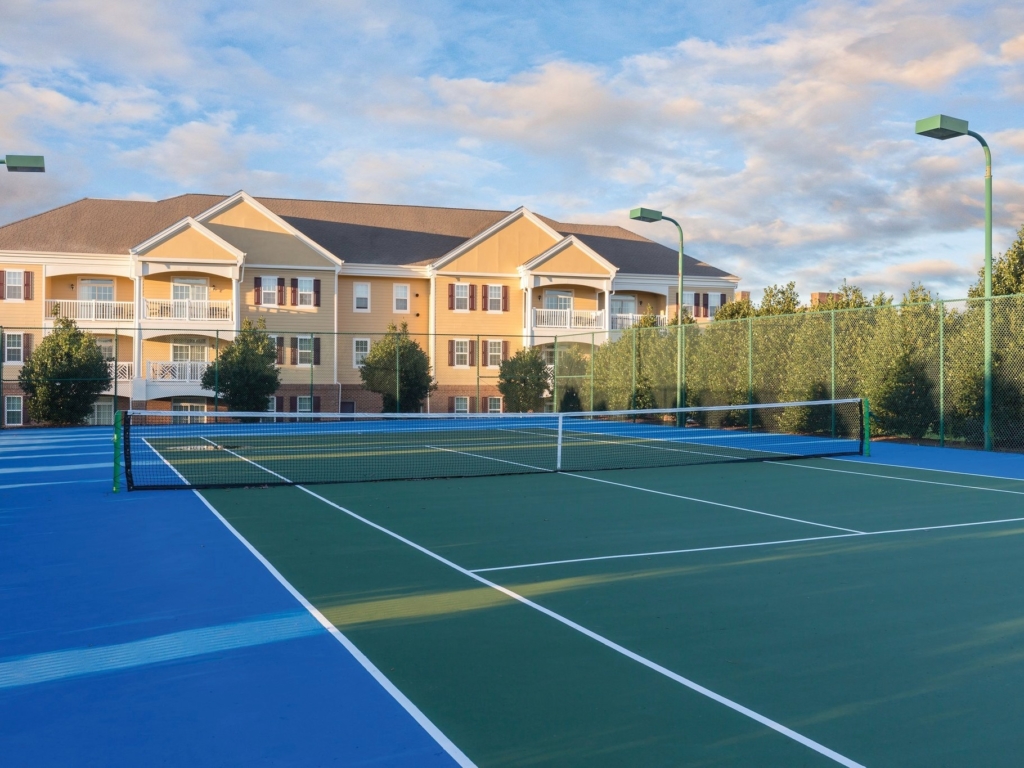 As a leading timeshare brand, Club Wyndham offers fabulous resorts with endless amenities. Club Wyndham Governor's Green is no exception. No matter what time of year, make sure you pack a swimsuit because an indoor and outdoor pool awaits you. In the mood for some competition? Head to the tennis courts or volleyball courts and show off your best serve. For even more excitement, there is a 9-hole golf course on-site perfect for any level of golf experience. If you need some me time, you can read a book in the sunbathing area or get a relaxing massage. Whether you are looking to stay active or unwind, the amenities at Club Wyndham Governor's Green offer the best of both worlds.
List of Amenities
Below is a full overview of amenities you can use when staying at Club Wyndham Governor's Green!
Activities Center
Activities Desk
Billiard Room
Business Center
Children's Playground
Computer With Internet
Concierge Services
Conference Room
Fitness Center
Golf Course (9-Hole)
Horseshoes
Hot Tub Indoor
Hot Tub Outdoor
Locker Rooms
Massage Services
Miniature Golf
Picnic Area
Putting Green
Sunbathing Area
Swimming Pool Indoor
Swimming Pool Outdoor
Tennis Court
Volleyball Court
Wi-Fi Internet Access
Club Wyndham Governor's Green Accommodations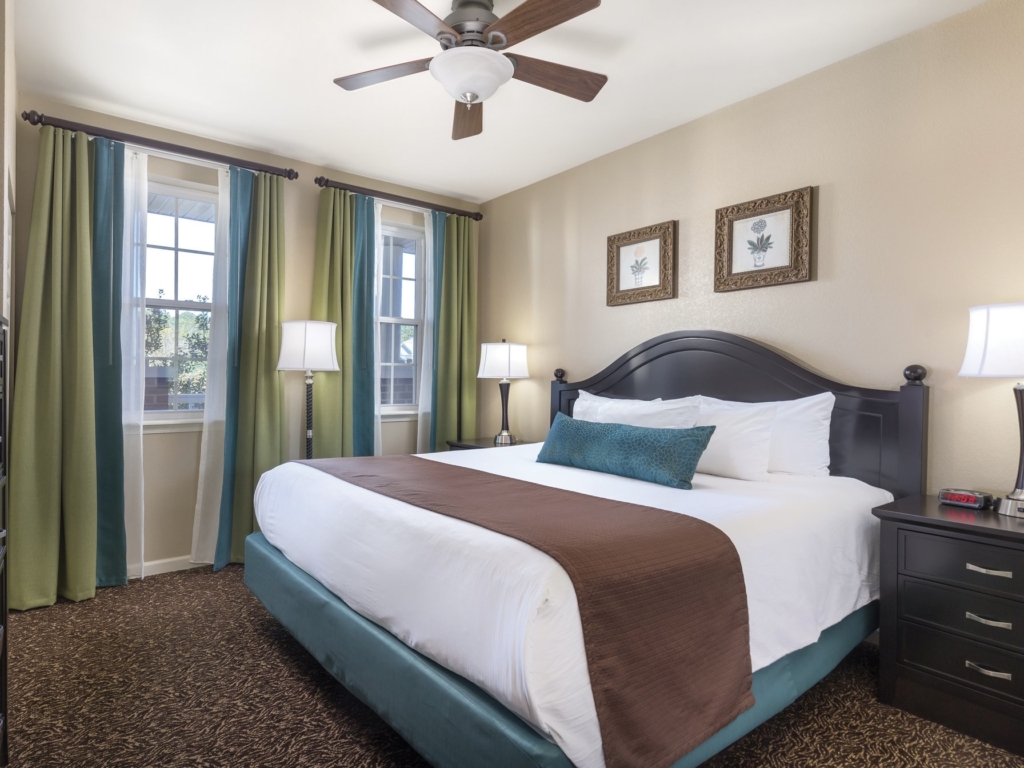 Timeshares are known for providing three times the space of an average hotel room. This is because timeshares like Club Wyndham Governor's Green offer separate bedrooms, dining areas, and living rooms. Suites range from one- to four-bedroom that accommodate up to 16 guests. With all the extra space, you can travel with the whole family or a group of friends without feeling cramped. You can even cook meals in your suites thanks to the full kitchens equipped with everything you could need, from ovens and microwaves to pots and pans. Another bonus of staying here is that you can pack light and clean your clothes in the in-unit washer and dryers.
Overview of Accommodations
No matter your party size, there is a fabulous accommodation choice for you! Below is a breakdown of the luxurious suites at Wyndham Governor's Green.
Accommodation
Sleeps Up to
Size
Features
One-Bedroom
4 Guests
579 – 902 sq. ft.
1 King Bed
1 Queen Sleeper Sofa
Two-Bedroom
8 Guests
1242 – 1804 sq. ft.
1 King Bed
2 Queen Beds
1 Queen Sleeper Sofa
Three-Bedroom
10 Guests
1542 – 1542 sq. ft.
2 King Beds
2 Queen Beds
1 Queen Sleeper Sofa
Four-Bedroom
16 Guests
2813 – 2484 sq. ft.
3 King Beds
2 Queen Beds
Top Attractions in Williamsburg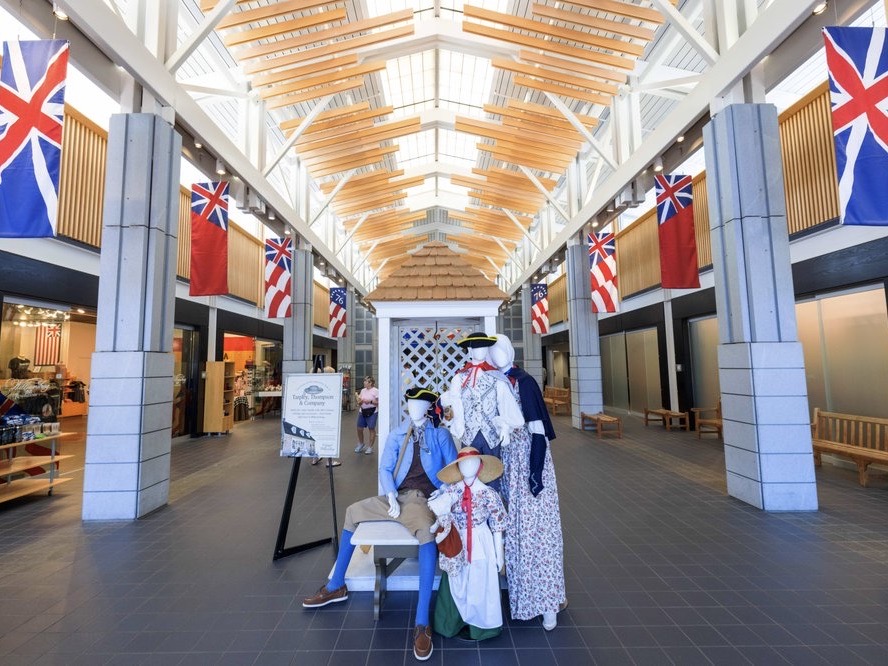 In Williamsburg, you'll find a plethora of historical attractions and activities to keep your curiosity piqued, from the breathtaking Governor's Palace to the interactive living-history Colonial Williamsburg Museum. Colonial Williamsburg is the world's largest of its kind, boasting an impressive 301 acres of historic sites, historic tradespeople, taverns, and two art museums of international renown. Colonial Williamsburg visitors get to explore the past and gain a greater understanding of the foundations of the United States. The Governor's Palace was home to seven royal governors in Virginia. Here, you will see what it was like living as a royal before the Revolution.
Looking for something exhilarating? Check out Busch Gardens Williamsburg and Water Country USA. Busch Gardens Williamsburg is one of the best theme parks in the U.S. As well as roller coasters, there are also attractions for children here, like the Flying Machine and the Trade Wind. Beat the heat at Water Country USA, Virginia's biggest water park! With an array of water slides, raft rides, pools, and lazy rivers, you'll be sure to find the perfect way to cool off. Whether you're looking for a thrilling adventure or a relaxing day in the sun, Water Country USA has something for everyone.
What To Do Nearby Club Wyndham Governor's Green
Williamsburg offers so many fabulous attractions it can be overwhelming to decide where to go. Listed below are some of the best things to do in Williamsburg and the distance to them from Club Wyndham Governor's Green!
Colonial Williamsburg | 2.6 mi.
Abby Aldrich Rockefeller Folk Art Museum | 3 mi.
Governor's Palace | 3 mi.
The Virginia Beer Company | 3.5 mi.
Williamsburg Winery, Ltd. | 6.2 mi.
Water Country USA | 7.2 mi.
Busch Gardens Williamsburg | 7.5 mi.
Jamestown Settlement | 8 mi.
Buy a Wyndham Timeshare On the Resale Market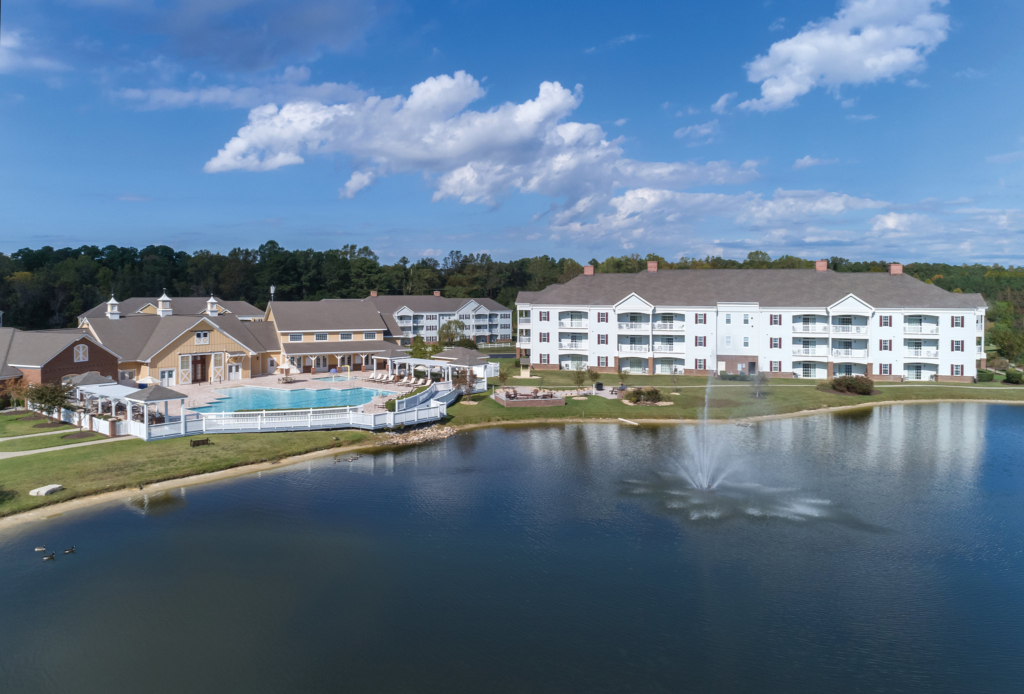 Owners have the option to buy Wyndham timeshare points or weeks, allowing them to take vacations to any destination they choose. As the parent company of RCI, Wyndham boasts an impressive portfolio of over 200 resorts in over 110 countries. This means that a Wyndham timeshare owner has access to more than just a few vacation spots. For example, if you own at Club Wyndham Governor's Green, you can trade to stay at RCI Gold Crown resorts like Grand Pacific Resorts' Hanalei Bay Resort in Hawaii or Valdoro Mountain Lodge, a Hilton Grand Vacations Resort in Colorado. The possibilities are endless!
Thinking of buying a timeshare? If so, a resale might be the perfect option. When you buy a timeshare resale, you avoid the high price tag while still getting to enjoy a fabulous resort like Club Wyndham Governor's Green. At Fidelity Real Estate, we assist owners looking to sell their timeshare and connect them with buyers eager to enjoy the benefits of a timeshare. If you're in the market for a timeshare, the first step is to browse through the available options and find the one that best fits your needs. Once you've found the timeshare of your dreams, you can make an offer. If you have any questions or concerns, please don't hesitate to reach out. Our phone number is 1 (800) 410-8326.