Holiday Inn Club Vacations Cape Canaveral Beach Resort is the perfect summer getaway. The resort is near the soft sandy beaches of the "countdown coast" and just miles from where spaceships blast off. This means that it's the perfect destination for an unforgettable vacation filled with sunshine and unique experiences. There aren't many other places where you can catch a rocket launch from the comfort of your own timeshare suite! If you want to learn more about the Holiday Inn Cape Canaveral Resort and the area's fun summer activities, then keep reading!
Holiday Inn Club Vacations Cape Canaveral Resort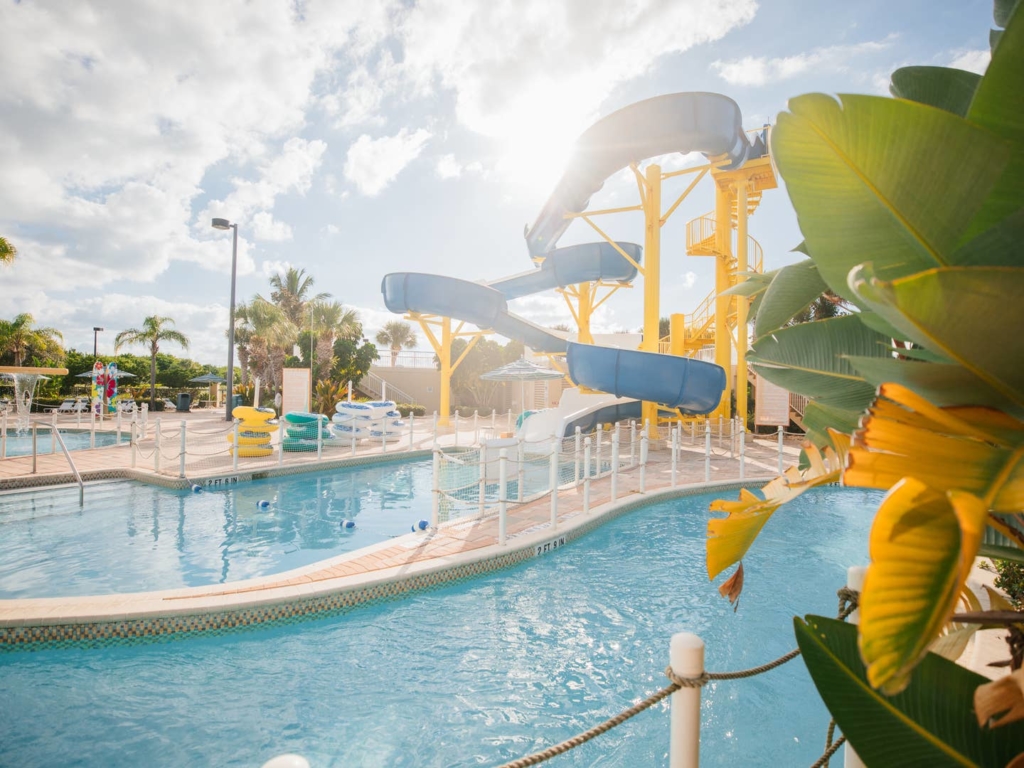 Make Holiday Inn Club Vacations Cape Canaveral Beach Resort your summer home away from home. This resort has fabulous amenities for all travelers and spacious accommodations to make relaxation easy. This 10-acre beachside resort is filled with fun activities to make every day exciting. Take a short walk down to the beach to spend all day at Jetty Beach. You can watch the sunrise over the Atlantic Ocean or take an evening stroll along the water. At the resort, there is a zero-entry lazy river and four-story waterslide that kids and kids-at-heart will love. When you want a snack or a tropical drink, head to Cape Bar & Grill to get your yummy fix.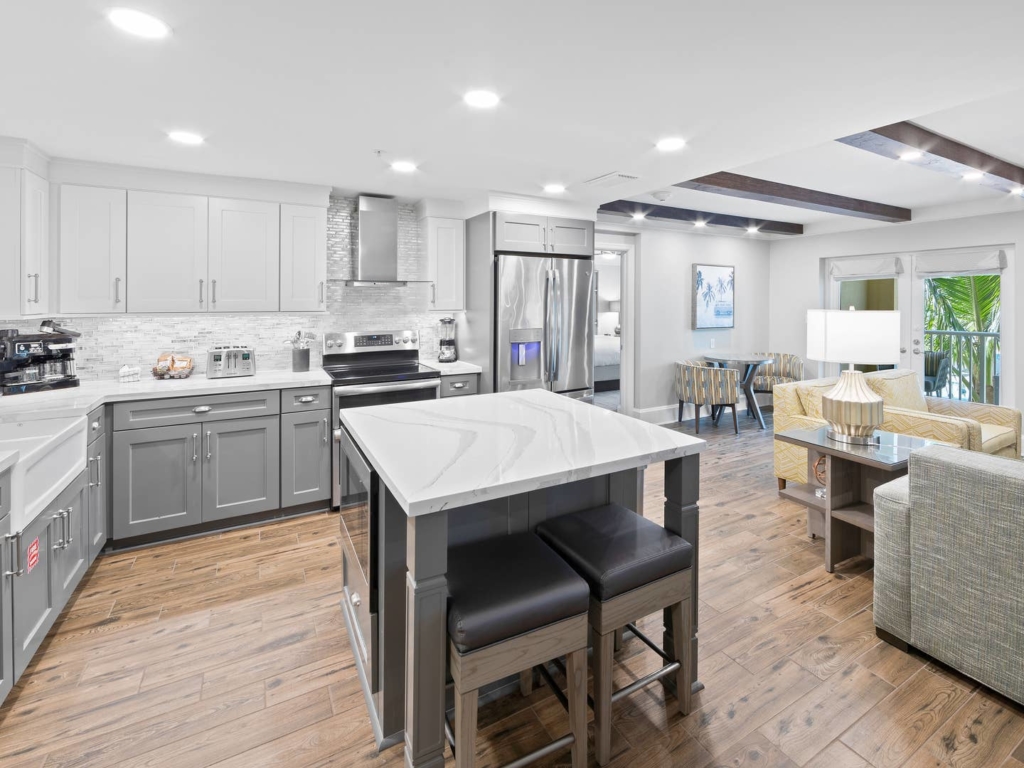 Timeshare accommodations at Holiday Inn Club Vacations Cape Canaveral Beach Resort provide all of the amenities that you desire. Guests can choose from one-, two-, and four-bedroom villas that can sleep up to 14 guests. If you're planning a big family reunion or want to take a vacation with all of your friends, this is the perfect resort for you. Each villa has a full kitchen complete with a full-size refrigerator, oven, appliances, and tableware. Enjoying a homecooked meal around the dining table with your whole travel party is a perfect way to end a day exploring Cape Canaveral.
Summer Activities Near Holiday Inn Cape Canaveral Beach Resort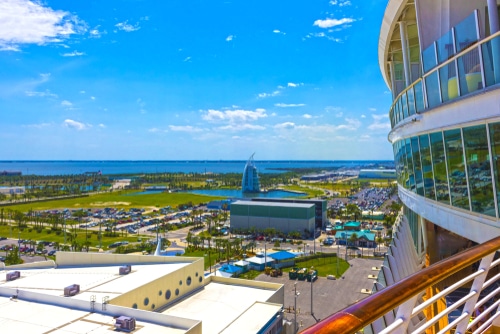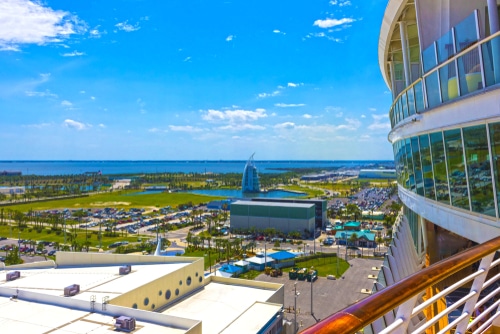 Cape Canaveral is known as being a hot spot for fun activities, especially in the summer. This area on the eastern coast of Florida is full of natural beauty and unique attractions. There are beautiful beaches in this area, such as Jetty Beach which is a quick stroll away from Holiday Inn Club Cape Canaveral Resort. To get a bird's eye view of this scenic area, head to the Exploration Tower. Here you'll get a better look at Cape Canaveral's landmarks, barrier islands, and vast ocean views. There are even exhibits in the tower about the area's history and its wildlife.
If you head three miles south, you can enjoy all that the historic Cocoa Beach Pier has to offer. This landmark juts out over Cocoa Beach and is a great place to get some food or enjoy live entertainment. Grab a cold drink at the Rikki Tiki Tavern or enjoy some fresh seafood at Pelican's Bar & Grill. There are tons of live music performances on the pier in the summer, so you'll definitely have some fun in the sun.
The shining star of the area is definitely the Kennedy Space Center. Anyone with an interest in science and technology will love taking a behind-the-scenes tour of the history of space exploration. There are amazing things to see here including interactive exhibits, artifacts, and even a full-scale space shuttle! Of course, one of the coolest things to see while visiting Holiday Inn's Cape Canaveral Resort is a rocket launch!
Catch A Rocket Launch In Cape Canaveral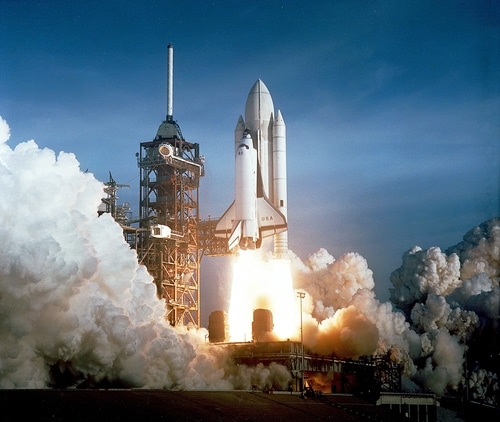 There are rocket launches from Cape Canaveral all throughout the year. This unique sight is what draws so many visitors to this area! If you're visiting during the summer, you will be able to catch a rocket launch from the warm sands of the beach. Be sure to check the launch schedule so that you know when to book your vacation and what time to be on the lookout. These iconic launches happen less than 20 miles from this resort, so you'll definitely get an amazing view and some shareable photos! Catching a rocket launch from the beach, or even from your timeshare villa, will make your Cape Canaveral vacation one you'll never forget.
Holiday Inn Club Vacations Timeshares For Sale
Ready to hit the beach and catch a rocket launch every year? Firstly, browse our site for Holiday Inn Club Cape Canaveral Resort timeshares for sale. Then, when you find the perfect listing, simply make an offer. Fill out an online form and then one of our Licensed Real Estate Agents will reach out regarding the next steps. We know that deciding to buy a timeshare can be a big decision, but we can answer any questions you may have along the way. We're here to help, so contact us at 407-465-5188 or send an email to team@fidelityresales.com.