Some travelers visit Hawaii for the volcanoes, the rolling fields, and the lush forests. Others visit for the culture. The historic towns, the iconic beaches, and all the activities around every corner. If you're in for the culture, you'll love Oahu. Known as "the Gathering Place," Oahu is perfect for anyone looking to see the rich history of Hawaii. If you're looking for an unbeatable view of the best Oahu has to offer, look no further than Hilton Lagoon Tower. This tower is a part of Hilton Hawaiian Village's massive resort and is perfectly positioned to help you make the most of your time in Oahu. All while offering more than enough amenities for an unforgettable stay.
Amenities at Hilton Lagoon Tower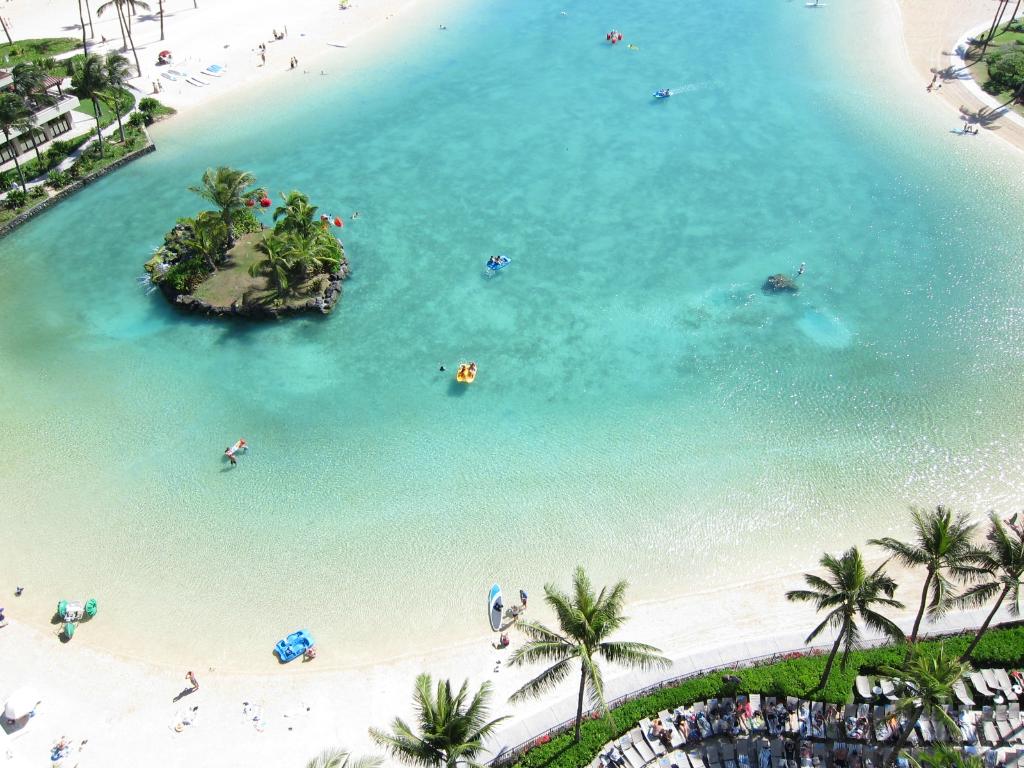 When it comes to family-friendly amenities, Hilton Lagoon Tower doesn't disappoint, especially if you like the water. Guests can cool off in not one, not two, but four swimming pools! You can also take a dip in a saltwater recreation lagoon. Most importantly, though, you'll be able to walk right from the resort to the beach. Even if you're not the biggest fan of the water, there's plenty to enjoy. Take on the fitness center if you'd like to keep up with routines even when you're on vacation. On the other hand, if you'd prefer something a bit less active, why not rejuvenate yourself at the on-site spa? Running out of clothes won't be a problem at this resort either because Lagoon Tower has its own laundry facilities. No matter what you're looking for, you can rest assured that there's something for everyone at Lagoon Tower.
Learn more: Best of Hilton Grand Vacations Hawaii – Resorts on Oahu, Maui, and More!
Accommodations at Hilton Lagoon Tower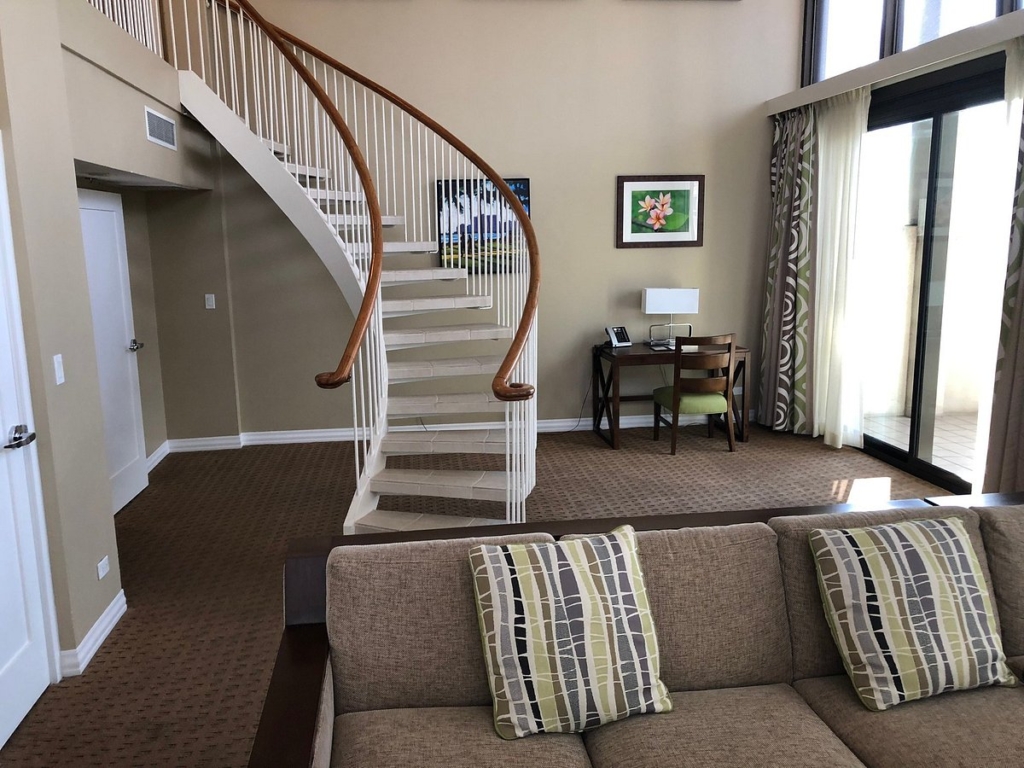 While your time in Oahu is bound to be fun, sooner or later, you'll need to rest and recharge. When that time comes, you'll find yourself unwinding in a luxurious studio, one, two, or penthouse suite. First, the cozy studio suite comes with a king-sized bed or two double beds alongside a kitchenette. These studios are perfectly designed for two guests to relax in. Next, the one-bedroom suite features a king-sized bed, queen sleeper sofa, and a fully-equipped kitchen. As a larger suite, the one-bedroom can house up to four guests. The two-bedroom suite is even larger, with an additional king-sized bed or two double beds. The larger space adds enough room for up to six guests. Finally, the penthouse suite boasts everything you'll find in the two-bedroom suite alongside another king-sized bed, bringing the maximum occupancy to eight guests. The one, two, and studio suites also feature a balcony.
Learn more: Hilton Timeshare Cost: 2023 Hilton Grand Vacations Fees & Dues
Expand Your Vacation Options With Hilton Lagoon Tower
The cozy suites and convenient amenities make Hilton Lagoon Tower a great resort, but there's one more perk that adds to its value: vacation exchange. This resort is affiliated with RCI, one of the biggest vacation exchange networks in the world. As a result of that affiliation, even on years where you're not staying at the resort, you can trade your stay there to visit one of the thousands of other resorts around the world! If you're interested in Lagoon Tower, vacation exchange is one benefit you should try to take advantage of.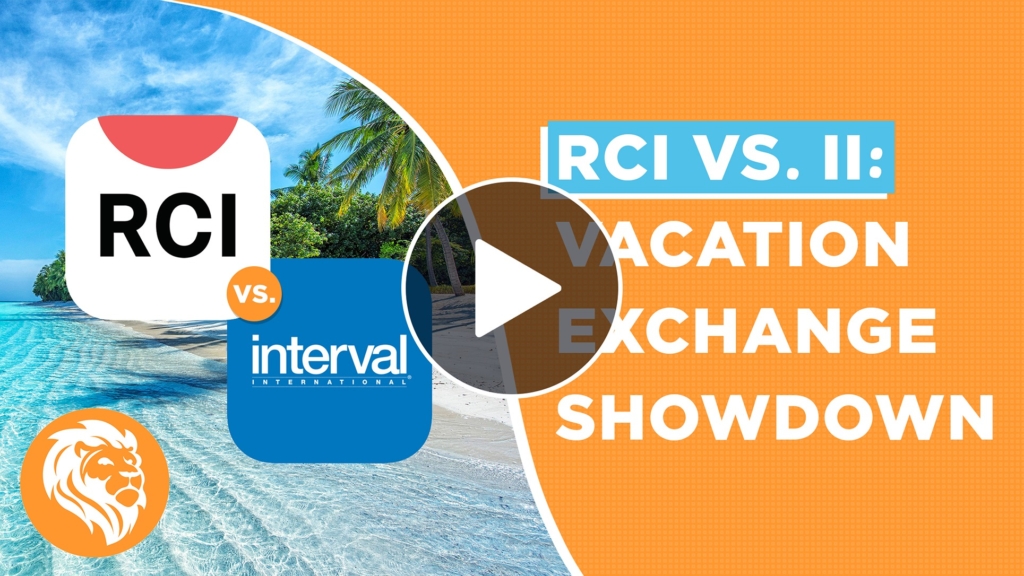 Want to learn more about Vacation Exchange? Then check out our video "RCI vs. Interval International: Vacation Exchange Showdown." We cover everything you need to know about vacation exchange while comparing the two biggest networks in the industry.
Things to Do Near Hilton Lagoon Tower
While there's a lot to love about Hilton Lagoon Tower, one of the biggest benefits of any good resort is convenience. The ability to easily reach the best attractions in the city is so important for making the most of your time in Oahu. Fortunately, Hilton Lagoon Tower is perfectly positioned to help you get to the best part of your vacation as quickly as possible. Here are just a few things you can do near the resort.
Visit Pearl Harbor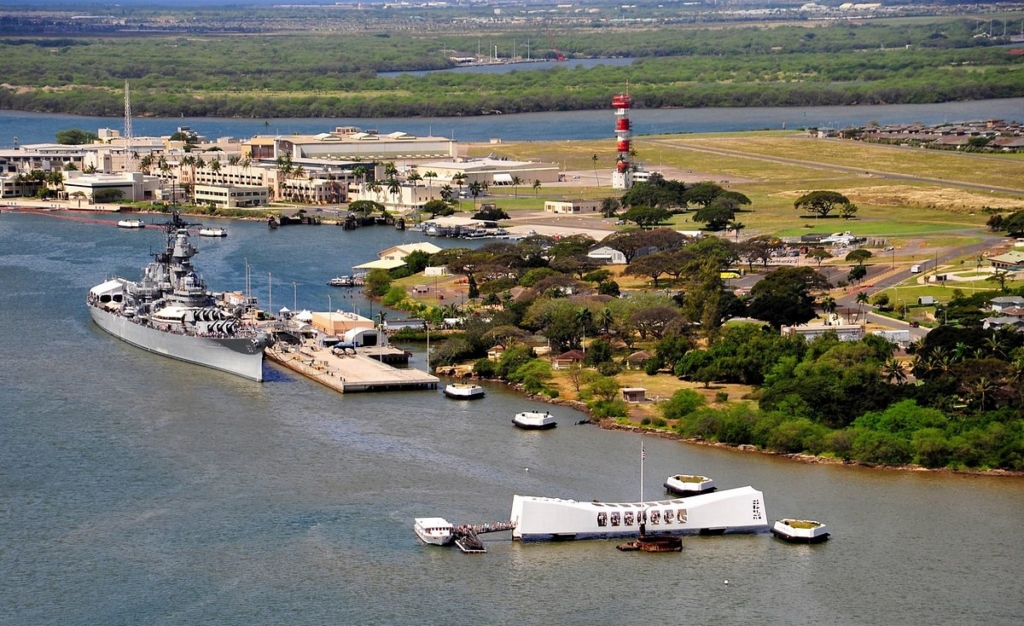 If you're interested in history, then a visit to Oahu offers a great opportunity to learn more about it. Just 10 miles away from Hilton Lagoon Tower is Pearl Harbor. At the site of this critical event in U.S. history, you'll have the chance to immerse yourself in a crucial part of our entry into World War 2. You can tour memorials of many legendary ships like the USS Arizona and Missouri or visit the Pacific Aviation Museum. There's even a museum dedicated to the history of America's Submarine Force: the silent service. With everything there is to see and do at Pearl Harbor, you'll want to dedicate a full day just to visiting it. If you're in Oahu, this is a must-see destination.
Learn About Hawaii at Iolani Palace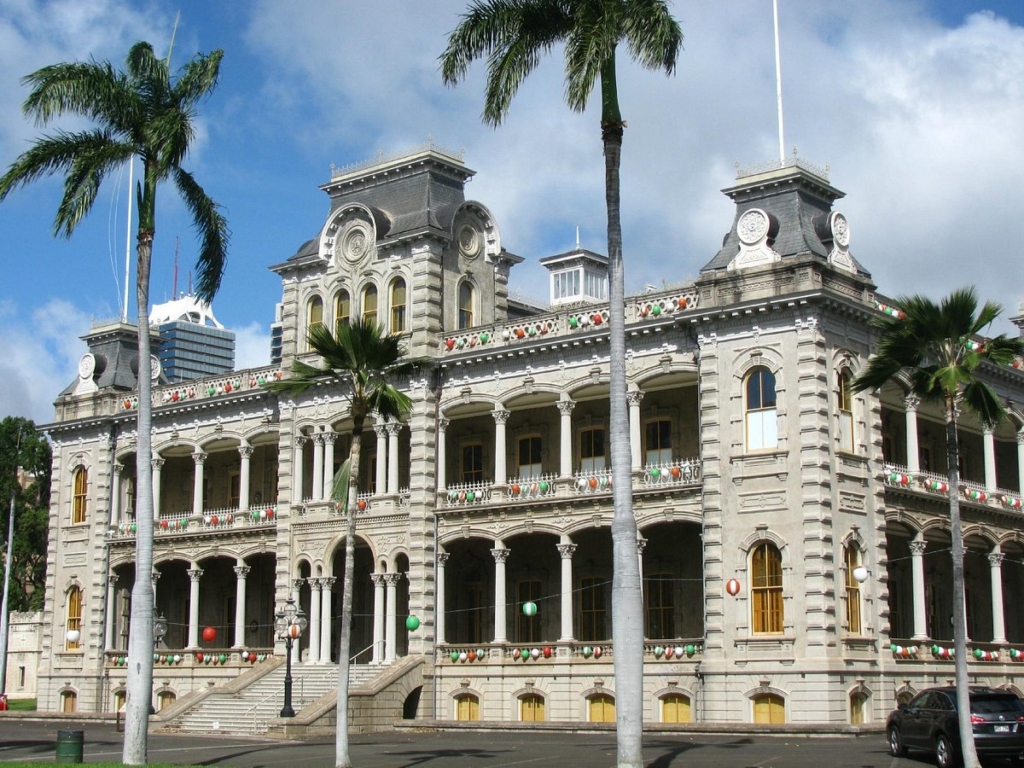 If you'd like to immerse yourself in the rich history of Hawaii, there's no better place to do so than Iolani Palace. You'll find the palace only three miles out from Hilton Lagoon Tower, so it's an especially easy drive. Built in 1882, Iolani was the home of Oahu's last living monarchs, making it a significant historical site that marks the end of an era. The Kalakua Legacy Tour features historical accounts and personal items belonging to King Kalākaua to help guests better understand not only what Kalākaua achieved locally and globally but how his tangible vision of ʻIolani Palace continues to contribute to the Hawaiian way of life and his preservation of hula, history, and tradition. Aside from the Kalakua Tour, there are several other tours that show off the palace grounds, the special attire of the royal family, and more! There's plenty to learn at Iolani Palace.
Explore the Polynesian Cultural Center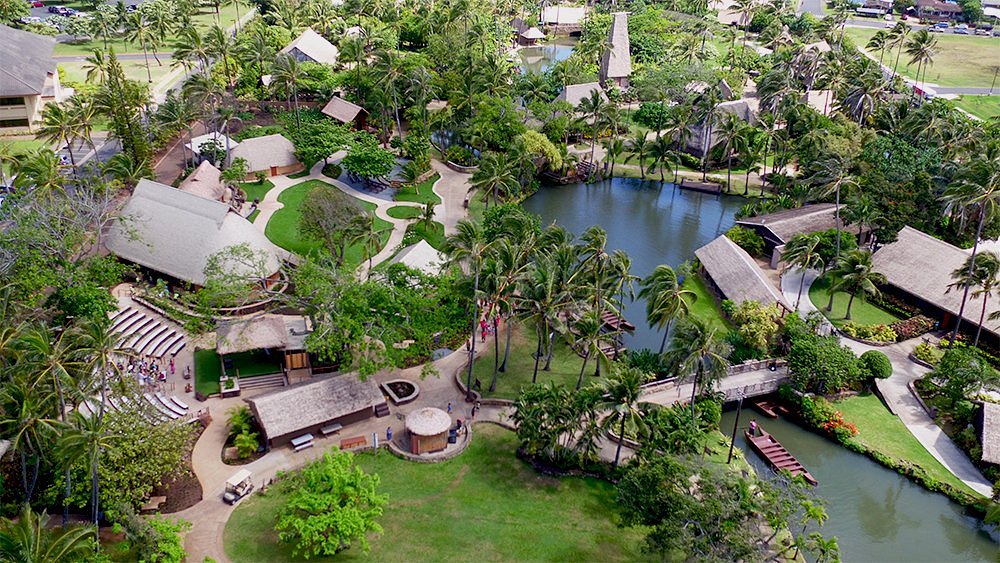 Known as "the Epcot of Hawaii," the Polynesian Cultural Center is a good way to learn about the broad range of the Pacific Islands. Visitors can stroll through 42 acres of tropical splendor and enjoy the adventure of traditional hands-on activities. There are six villages at the center showcasing the rich culture of six Polynesian island nations, each with its own unique appeal. You can play ancient games, watch several beautiful dances, learn to fish, and more. As the sun sets, enjoy the ultimate celebration of these island nations with a luau and buffet. You'll enjoy captivating music and mouth-watering meals at the same time! What's not to love? When you set out from Hilton Lagoon Tower for this one-of-a-kind experience, keep in mind that this is best enjoyed as a full-day trip, so plan accordingly.
Experience the Best of Oahu at Hilton Lagoon Tower
From the battleships of Pearl Harbor to the palaces of Iolani, there's no better place to learn about Hawaiian culture than Oahu. If you'd like to make the most of your time in the gathering place, Hilton Lagoon Tower offers unbeatable convenience. Want to stay at this luxurious resort? Then check out our marketplace! We have listings for all of the best resorts in Hawaii, not just from Hilton but also Marriott, Holiday Inn, and more. Once you find one you like, just make an offer. It's really that simple! Not to mention, with HGV Max, you can travel to every HGVC location with ease.
Still, have questions? Feel free to email us at team@fidelityresales.com or call us at 1-800-410-8326. Our licensed agents are always happy to help!