If you've made it to this blog, you may be in the midst of the DVC resale process. Buying and selling DVC resale can be a confusing process if you're not with a licensed brokerage for guidance. Luckily, Fidelity Real Estate has been the Recommended Resale Broker for Disney Vacation Club for over 15 years. With our team of experts, you'll get through the DVC resale closing process seamlessly.
1. Sign Purchase Contract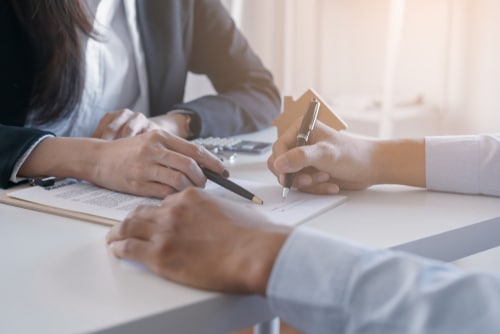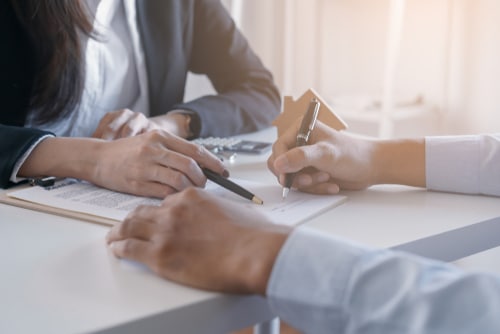 The first step after a verbal agreement is for the buyer and seller to sign the purchase agreements. If you are selling your DVC points, you will also need to sign additional contracts to verify your ownership information. Our purchase agreements written can be signed electronically through your email and only takes a few minutes. To make the sale go through as quickly and seamlessly as possible, be sure to check your email regularly and keep in touch with your agent.
The contract will include the purchase price, terms of the sale, DVC points status, and deed information. Look over all of these details carefully to ensure it accurately reflects the terms that you agreed to. If you are the buyer, a deposit will also be due at this time.
2. Disney's Right of First Refusal
With any developer, the Right of First Refusal (or ROFR) can take a bit of time. Once contracts have been signed by both the buyer and seller, we send them to DVC to undergo the ROFR. This is DVC's right to determine whether they would like to reclaim the ownership and step in as the buyer or waive their right to allow the sale to proceed.
It can be difficult to determine when DVC will exercise the ROFR. If you're a buyer, our agents will be able to advise you on offer amounts and other stipulations so you can get through the ROFR. Otherwise, an offer that is too low may be overtaken by DVC. Unfortunately, there is no guarantee. If DVC exercises the ROFR, any deposits made in escrow can be used as a credit towards another sale or refunded to you.
As a seller, once you accept an offer and sign contracts, you are well on your way to closing on your ownership. Whether DVC waives or exercises the ROFR, the sale will continue. The only difference may be that Disney becomes the buyer of your contract, and they will use their own title company.
Your agent at Fidelity will alert you as soon as we hear back from DVC. It usually takes about 30 days to hear back on the ROFR.
3. Estoppels and Closing Documents
Disney will notify the title company of its decision regarding the Right of First Refusal and the title company will write closing documents accordingly. This can take anywhere from a few days to a couple of weeks as the title company and Disney exchange information and documents. When everything is in order, the title company will send independent closing documents to both the buyer and seller. The closing documents will include explicit instructions on how to proceed in the final step of the DVC resale closing process.
Your agent will also be able to help facilitate communications between the title company and you. If you are unsure at any step of the way, be sure to reach out for updates and questions.
4. Finalize the Transaction
It's the big finish, the last shebang! Some documents will need to be signed and returned, others should be signed, notarized, and returned. The buyer will need to submit payment along with the signed documents, but once that is complete, you've completed a successful DVC resale transaction!
Our Agents Are Here for You During the DVC Resale Closing Process
For more information about Disney Vacation Club membership, download our Family Guide to Disney Vacation Club and learn how to maximize the value of DVC points.
If you're considering DVC ownership but haven't found the right Disney Vacation Club point package yet, sign up for an account on our website to receive immediate email alerts for your favorite DVC resorts or saved filters. It's a great way to find your ideal DVC property without digging through listings on a daily basis.
If you'd like to know more about how to sell your timeshare, be sure to check out our video down below.