On May 27, Walt Disney World shared its plans to reopen its theme parks, hotels and stores as the world plans for a future alongside COVID-19. Pending approval of the plan from Orange County and state officials, guests and owners may be welcomed back as soon as June 22nd to resorts and July 11th to the theme parks.
When Will Disney Reopen?
The plan Disney submitted proposes that Magic Kingdom and Animal Kingdom will reopen July 11th, with Epcot and Hollywood Studios opening July 15th. A blog published by Disney last week said, "In preparing to reopen during this unusual time, we have to manage our theme parks in a very different way from what we've known before. As we begin to reach out to our cast members and call them back to work, they will be focused on operating our parks in a responsible way that continues to give our guests opportunities to create magical Disney memories."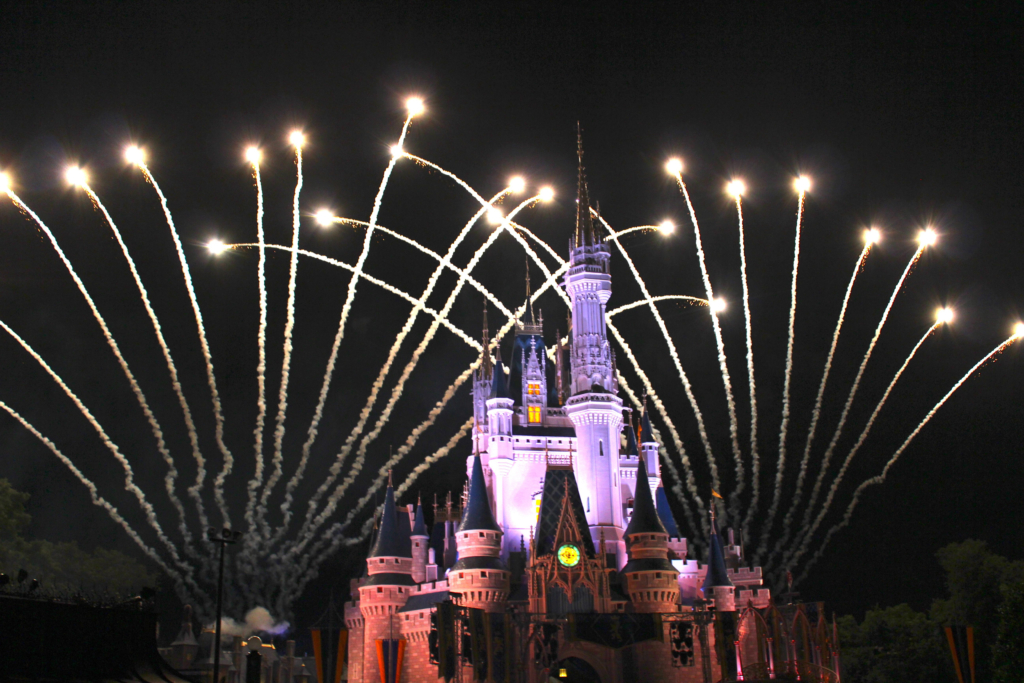 With the future of the pandemic still uncertain, many vacationers are wary of travel. Guests can rest assured that Disney is trying its best to reopen the parks, resorts and stores as safely as possible in accordance with local, federal, and expert guidelines.
Shanghai Disney and Disney Springs Opened in May
On May 20th, Disney Springs reopened to guests as part of a phased plan designed by Disney and in accordance with CDC guidelines. Many saw the reopening of Disney Springs and Shanghai resort as a test for reopening the other parks and resorts in the Disney family.
Some restrictions implemented at the opening of Disney Springs included limited and reduced parking, face masks required for guests two and up, and temperature checks. In addition to social distancing barriers and guides, as well as temporary operations changes.
Are Masks Required?
According to Disney, all guests ages 2 and up will be required to wear face coverings while visiting Walt Disney World resorts. Guests are asked to bring their own masks. Additionally, guests are not required to wear them while dining or swimming. As more updates become available, we will be sure to share them.
Dining Cancellations and more
Dining reservations and experiences are said to be cancelled by Disney throughout the end of the year, including Fast Passes and Disney Dining Plans. According to Disney, this is due to limited capacity at the resorts.
Disney Vacation Club Resorts Reopening Date
This month, several Disney Vacation Club Resorts are slated to reopen under new safety guidelines. Of course, with regard to the Novel Coronavirus and the continued safety of cast members and guests.
DVC Resorts in Vero Beach and Hilton Head will reopen on June 15th. The resorts located in Walt Disney World are proposed to open on June 22nd. This includes the Polynesian, Riviera, Saratoga Springs, Grand Floridian and Disney's Fort Wilderness Resort & Campground. New measures are being included to enforce social distancing as well as enhanced cleaning protocols.
Reservations and New Ticket Sales
Disney fans have been speculating how Disney will honor existing reservations as well as new ticket purchases and future reservations. In the article published by Disney, they said:
"At this time, we are temporarily pausing new ticket sales and Disney Resort hotel reservations… so we can focus on guests with existing tickets and reservations (Disney Vacation Club members can still make new reservations). Existing ticket holders and Annual Passholders will be able to make reservation requests in phases before new tickets are sold; we'll be reaching out to these guests soon to provide additional details."
At this time, Disney hasn't said exactly what the new reservation plan will look like. Or what safety requirements for guests will be other than wearing face protection. As updates are made available we will share them with you.
Become a DVC Member with Timeshare Resale
If you're interested in becoming a Disney Vacation Club member, we recommend browsing and buying DVC resale points. Check out our blog DVC Points and When to Add More if you're already an owner with Disney Vacation Club. With over 20 years of experience with buying and selling DVC resale, our Licensed Real Estate Agents can help you through the process with ease and expertise.