Colorado is best known for its snowy slopes, ski-in and ski-out resorts as well as majestic Rocky Mountain vistas. But there's a lot to experience even when the snow melts. The pristine alpine location makes for a fantastic vacation destination, especially in the summer. No matter what type of vacation you'd like to plan, it's possible in Colorado. We've researched everything from the best mountain view golf course to a roundup of Colorado summer festivals. Find out the top things to do and places to stay for a phenomenal Colorado summer vacation.
Best Family Colorado Summer Vacations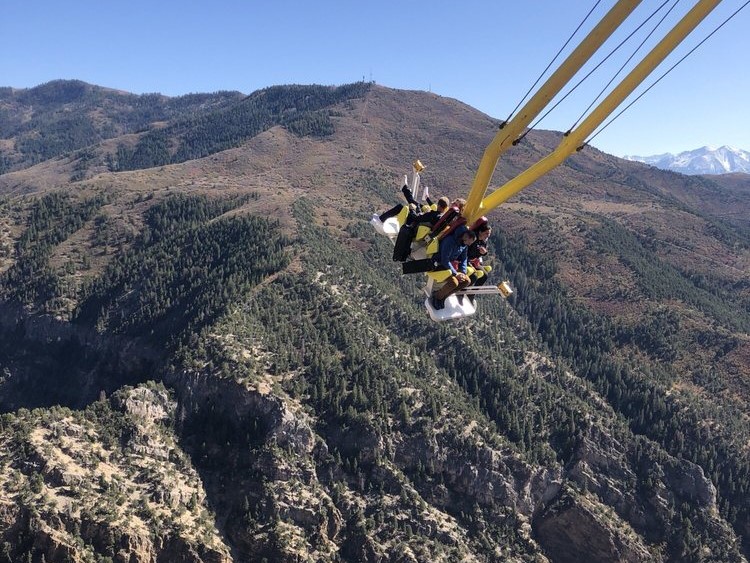 If you are planning a Colorado vacation with the kids in tow, you can rest assured there will be plenty of ways to have fun throughout the state.
Glenwood Caverns Adventure Park
In the heart of the Rocky Mountains, Glenwood Caverns Adventure Park is an exciting attraction. There are many thrilling activities to keep visitors entertained at this park in Glenwood Springs, Colorado. You can enjoy thrilling rides and roller coasters as well as a 4D motion theater and laser tag arena. Among the park's most popular attractions is the cave system. It offers a variety of tours, including King's Row Tours, Fairy Cave Tours, and Wild Tours, each with its own unique experience. As well as a range of outdoor activities, the park offers a zipline, a slide, and a climbing wall for those looking for a more active experience.
Ice Skating
Experience the thrill of ice skating in the summertime in some of Colorado's most beautiful resort towns, from Copper Mountain to Beaver Creek, Keystone, Vail, and Breckenridge. The majestic mountain range provides the perfect backdrop for a summertime skating adventure. Skate rentals are available at all the resorts, and many offer lessons for all skill levels, from beginner to advanced. With newly groomed rinks and a wide variety of activities, an ice skating adventure in the summertime in Colorado is sure to be a memorable experience.
Rocky Mountain Resort Adventure Park
Rocky Mountain Wildlife Park is a great place to explore the region's wildlife. With the opportunity to observe and learn more about animals in their natural habitats, including bears, elk, wolves, mountain lions, and more, it's an experience that will stay with you for a lifetime. The park is not just a place to observe wildlife; it also provides educational opportunities to learn more about the animals and their natural environment. Through interactive kiosks and audio tours, visitors can get a deeper understanding of their behavior and how they interact with other species. The park also hosts special events like bird watching, plant identification, and animal tracking, so that guests can take part in the natural wonders of the area.
Best Colorado Summer Festivals to Plan Your Vacation Around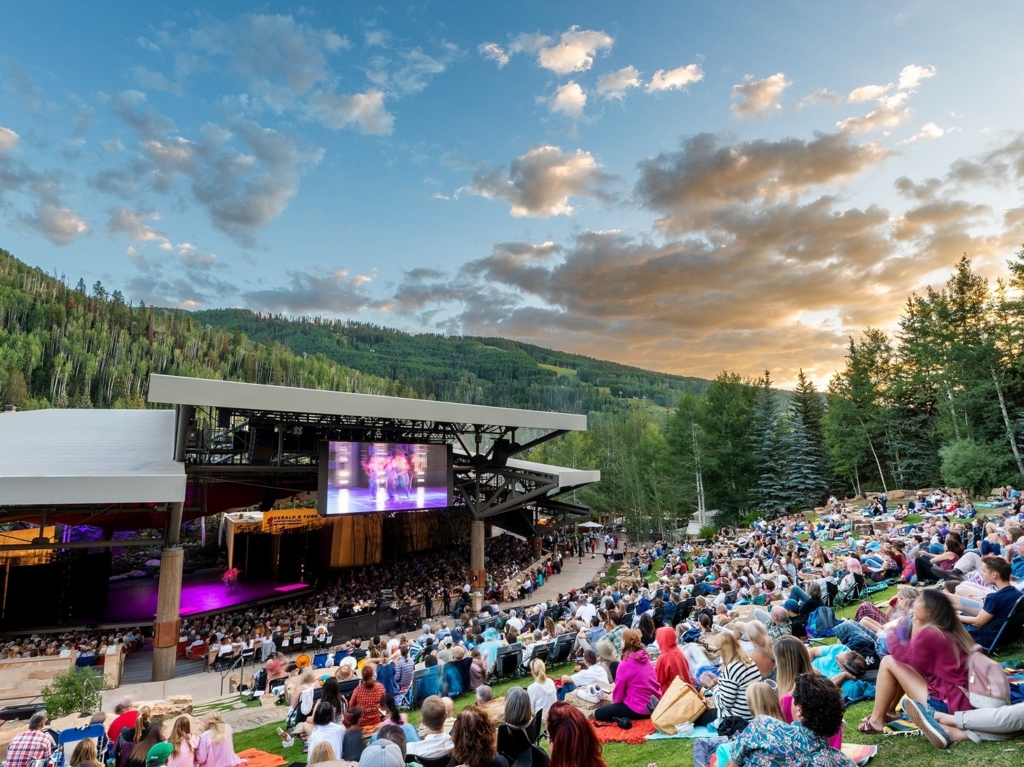 Colorado's summer makes for a fantastic time to enjoy outdoor festivals. There are dozens of Colorado summer festivals throughout the state, but these are only a few highlights.
Telluride Bluegrass Festival
The Telluride Bluegrass Festival takes place every June in Telluride, a scenic former-mining town founded in the Victorian period. The festival features bands from all over southwestern Colorado at over 8,500 feet in elevation.
Manitou Springs Colorado Wine Festival
Just outside of Colorado Springs, the Manitou Springs Colorado Wine Festival shakes things up every year in early June. Feast on local food and wine while live local music is played by the Flatirons Jazz Orchestra and the Tenderfoot Bluegrass ensemble.
Colorado Brewers Festival
Near the end of June, visitors can head to the town of Fort Collins to indulge in the Colorado Brewers Festival. The festival offers a chance to experience different local breweries each day. Make sure to check which days are ideal for you.
Vail Dance Festival
The Vail Dance Festival brings high-energy performances with flair. From pirouettes and dips to leaps and headspins, the festival offers a stunning opportunity to watch moves from "Dancing with the Stars" come to life. As if the energy of the performances wasn't enough, the lovely outdoor venues of Vail provide an idyllic backdrop that adds beauty and excitement to the festival. It's an experience that can't be missed!
Colorado Summer Vacation Outdoor Adventures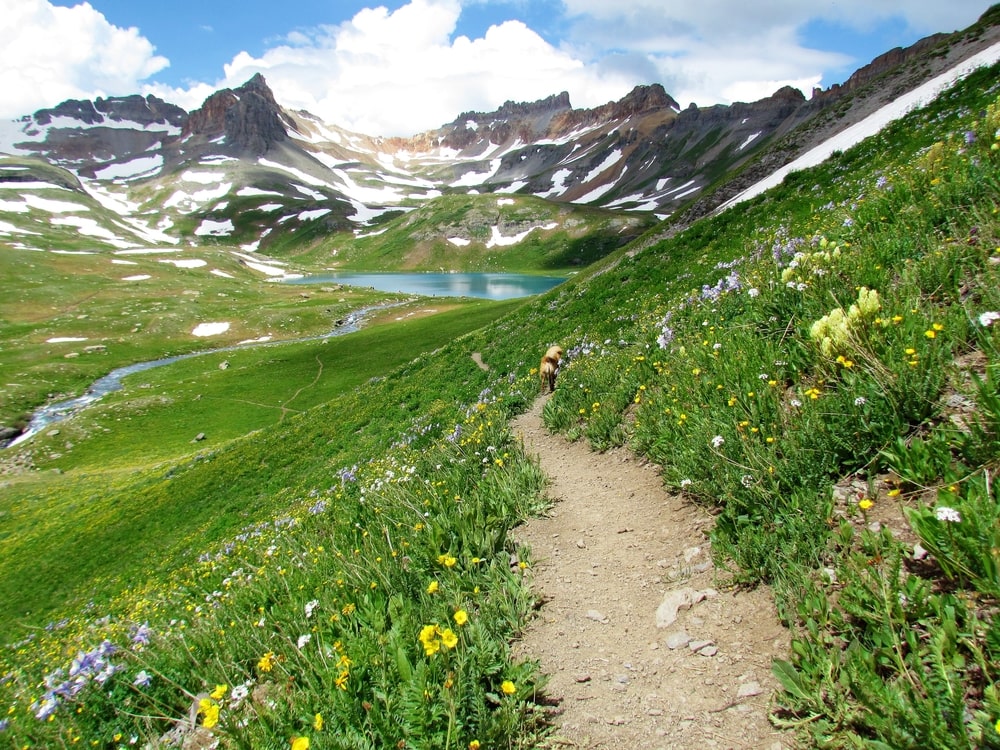 Of course, the main draw of Colorado summer vacations is fantastic opportunities to explore the great outdoors. The summer proves to be an excellent time to explore the Rocky Mountain hiking trails and nature throughout the state.
Fish Creek Falls
Though there are nearly endless options for hikes and camping locations, a few rise above the rest. Fish Creek Falls, near Steamboat Springs, is a 280-foot tall waterfall that sits at the end of a super short, quarter-mile hike. Hikers also have the option to continue their hike for another couple of miles and see a second waterfall.
Ice Lake Basin
A tougher but no less scenic hike sits in the western part of the state at Ice Lake Basin. The steep eight-mile hike leads to a series of pristine alpine lakes.
Some parks offer moonlight hikes, which can be an exciting change of scenery. Cheyenne Mountain State Park offers full moon hikes along the Rocky Mountain peaks. Hikers can discover the nocturnal activities of owls and other critters. These are group-only, guided events, so plan ahead! They fill up quickly.
Best Golf Courses For Your Colorado Summer Vacation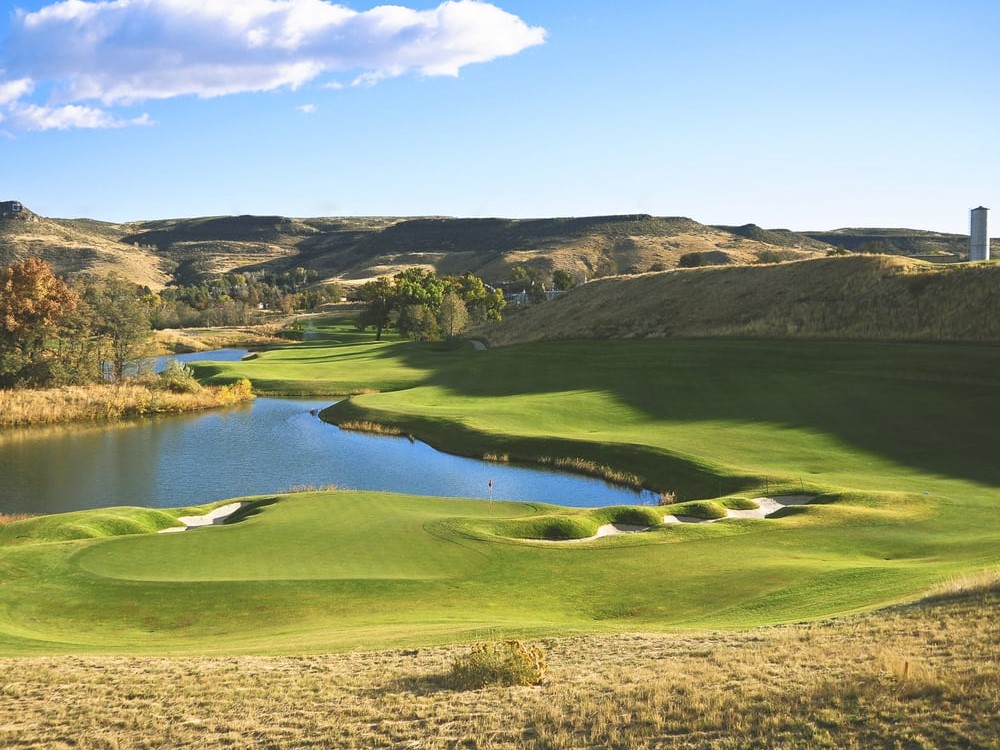 Golfing might not be the first vacation activity you think of when it comes to Colorado, but teeing off in the Centennial state can be a real treat. Who wouldn't love a sweeping landscape view while putting on the green? We've rounded up the best Colorado mountain golf courses.
Telluride Ski & Golf Resort
Telluride Ski & Golf Resort might be the most beautiful place you'll ever play. Featuring an 18-hole, par-70 course, this fairway is tucked away behind 13,000 and 14,000 mountain peaks. Its natural beauty, as well as challenging course landscapes, make for a great game.
Fossil Trace Golf Club
If you're looking for a course that is entirely unique, challenging, and scenic, head to Fossil Trace Golf Club. Make your way between walls of rock formations within the course that are as old as the dinosaurs that once roamed between holes 11 and 15. After a great game, make sure to view the triceratops footprints and other fossils adjacent to the course's 12th green. There's even more to learn about in the clubhouse.
Colorado Sailing On Your Summer Vacation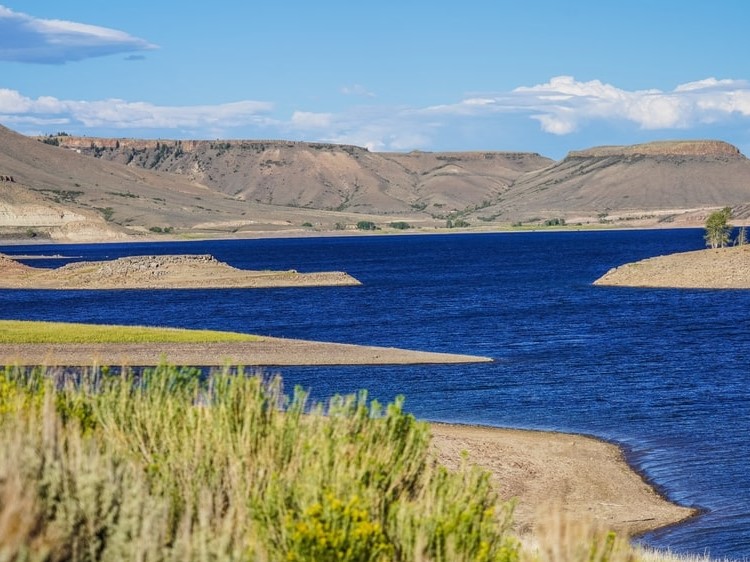 In a landlocked state, you might be surprised to learn that boating in Colorado is a popular outdoor pastime. Coloradans don't let anything get in the way of great outdoor fun. Several reservoirs within the state are favorite boating and sailing spots for locals.
Blue Mesa Reservoir
Head to Blue Mesa Reservoir for whatever your interest may be. Boating, fishing, or both are perfect activities for Blue Mesa. Tourists can rent a boat or kayaks, and there is also a boat launch as well as a gift shop for all of your water-activity-related needs. Fishers will love the gold medal and wild trout waters.
Boyd Lake
If you're missing the Pacific or the Atlantic Ocean, Colorado summer vacations can even take you to the beach, too (sort of). Boyd Lake has a nice sandy beach for laying out in the sun. There is something for everyone here, with ski boats, jet skis, and the more mellow sailboats for a relaxing afternoon on the water.
Where to Stay in Colorado in Summer
To make your Colorado summer vacation even better, there are plenty of resorts that offer more activities, excellent accommodations as well as convenience.
Breckenridge
If you're looking to stay in Breckenridge, Grand Colorado Peak 8 is a great option, especially when you're vacationing with kids. During the summer months, Peak 8 turns into Epic Discovery, a small theme park with big fun. Go on the Gold Runner Alpine Coaster, Alpine SuperSlide, Sky Fly trampoline or take part in other activities like gemstone painting and the Mineshaft Maze.
Aspen
Hyatt Residence Club owners can enjoy a more low-key resort, the Hyatt Grand Aspen. Luxuriously appointed one, two, and three-bedroom condos offer comfortable and elegant accommodations. Head to the outdoor pool to swim with a view of the mountain landscape or relax in one of the two outdoor hot tubs.
Vail
Stay at Marriott's StreamSide Evergreen and indulge in the luxurious elegance of legendary Vail! At this Marriott Vacation Club resort, you can enjoy the comforts of home and the best of what Vail has to offer – a truly unforgettable vacation experience, no matter the season. Enjoy a two-bedroom villa, complete with a king-size bed in the main bedroom, a large main bathroom, sofa beds, and two TVs. This resort offers everything from whirlpool spas to indoor/outdoor pools to a 24-hour fitness center.
Buy a Timeshare and Take a Yearly Colorado Summer Vacation
Being an owner at these timeshare resorts gives you exclusive access, booking priority, members-only perks, and so much more! If you are interested in more information about buying a timeshare, start by browsing our timeshare in Colorado. Then, once you find the one for you, simply make an offer. Do you have any questions? Please call 1 (800) 410-8326! We would love to assist you.