With winter weather on the way, there's no better time to start planning a ski trip. While there are plenty of great places to ski, few can match the state of Colorado. In fact, around 12 million people ski in Colorado each year! If you'd like to join in on the snowy excitement, check out our guide to Colorado ski resorts.
An Overview of the Best Colorado Ski Resorts
Grand Colorado on Peak Eight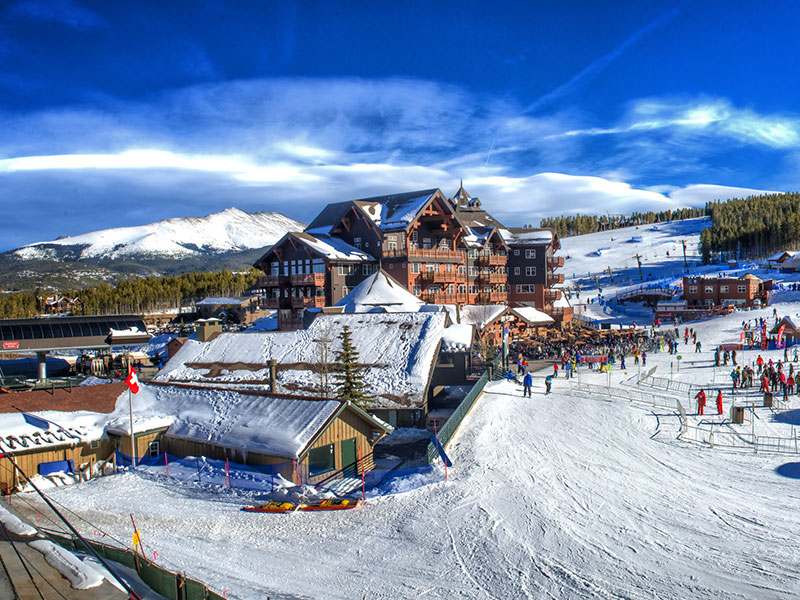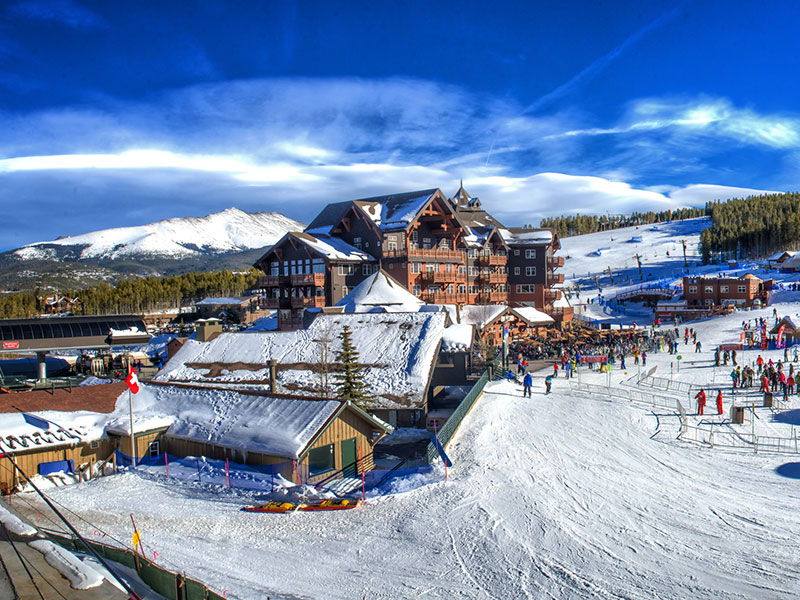 The Grand Colorado on Peak Eight strives to take care of all its guests' needs. This Colorado ski resort boasts easy, convenient access to chairlifts, restaurants, and a host of amenities. Speaking of amenities, Grand Colorado boasts two luxurious aquatics areas, featuring indoor/outdoor pools and multiple hot tubs. Additionally, the resort has a children's pool, water slide, and hot tub. For an extra dose of relaxation, Grand Colorado offers a spa and adults-only grotto to help guests unwind after a day on the slopes. Speaking of the slopes, Grand Colorado is home to five massive peaks with almost 3,000 acres of skiable terrain. The Ullr Cafe serves a variety of coffee roasts and specialty drinks, alongside a classic cocktail menu. Meanwhile, Robbie's Tavern features upscale comfort food, unique twists on popular pub items, and a curated craft beer collection. 
At Grand Colorado, guests have their pick of one, two, three, or even four-bedroom residences. All of these residences are inspired by the mountain environment that surrounds the resort, with spacious floor plans and plush furnishing to complete these homes away from home. The one-bedroom residence features a king bed in the master bedroom, a queen sleeper sofa, flat-screen TVs, a fully equipped kitchen, and a private balcony. The two-bedroom residence features two king beds and two queen sleeper sofas alongside all the amenities found in the one-bedroom. Finally, the three and four bedrooms each offer an additional king and queen bed.
Ritz Carlton Bachelor Gulch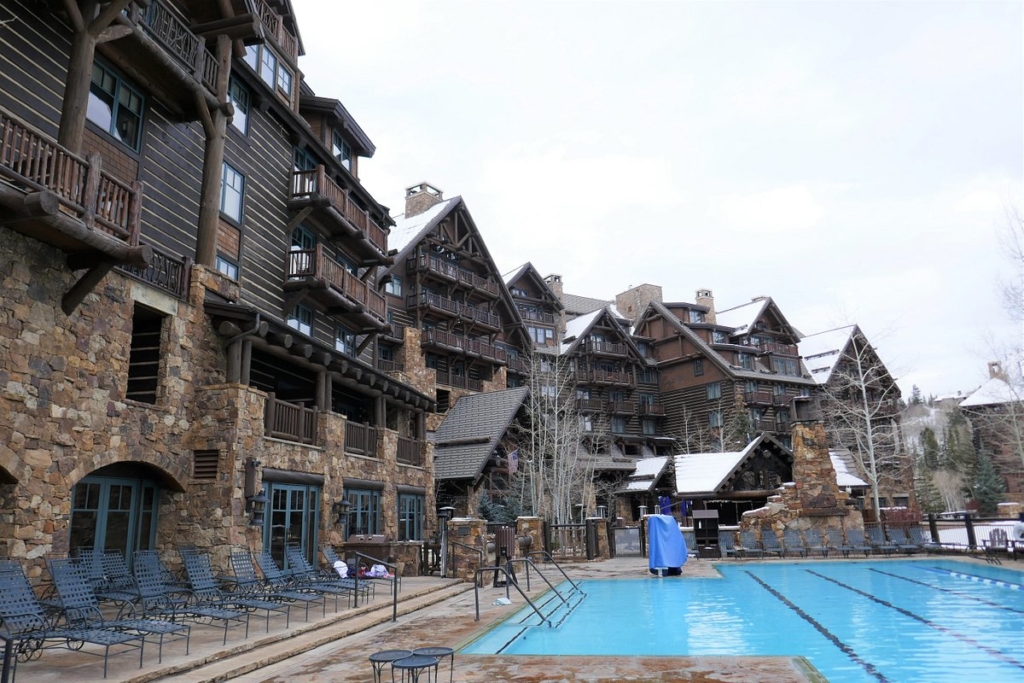 For a luxurious retreat in Beaver Creek, check out the Ritz Carlton Bachelor Gulch. Bachelor Gulch weaves its surroundings into as much of the vacation experience as possible. For example, the on-site spa's signature treatments incorporate locally sourced herbs, plants, and minerals. Meanwhile, two of its dining options, WYLD and Buffalos, emphasize locally sourced ingredients and regional craft beers. The resort also features Japanese cuisine, sake, and craft cocktails. Of course, the main attraction is skiing, and this Colorado ski resort does not disappoint. Bachelor Gulch is just minutes away from some great skiing. In fact, the resort is home to over 2,000 acres of diverse terrain for skiers of all skill levels. There's also a ski and snowboard school to help newcomers learn or long-time skiers refresh their skills.
After an adventurous day in Beaver Creek, guests can retire to luxurious suites complete with stone fireplaces and wood accents. Each suite also offers a view of either Beaver Creek Mountain or Vail Valley. The resort offers both one and two-bedroom suites. The one-bedroom comes with a king-sized bed, queen-sized sleeper sofa, and a full marble bathroom. Additionally, the room features a kitchen with built-in appliances. The two-bedroom suite offers all the same features as the one-bedroom as well as an additional king-sized bed.
Hyatt Residence Club Mountain Lodge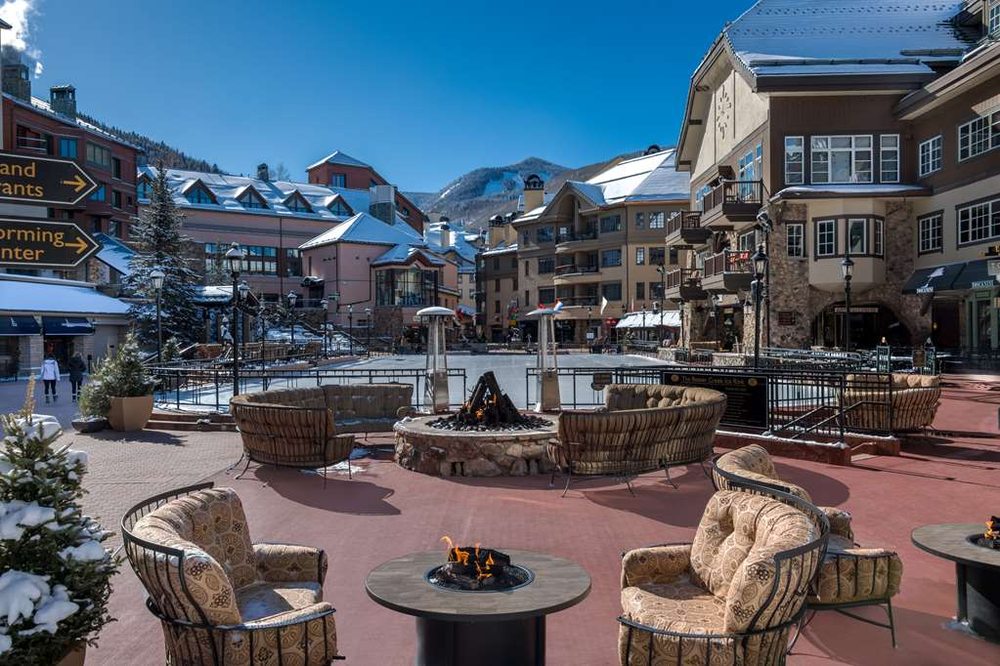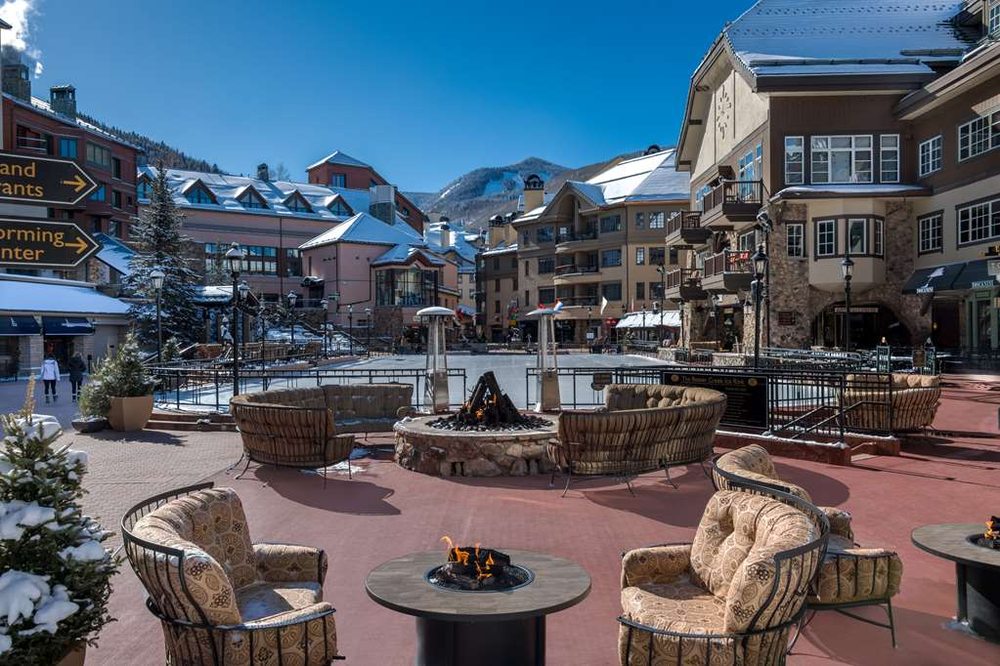 Another Colorado ski resort in Beaver Creek, Hyatt Residence Club Mountain Lodge is just across the street from the Vilar Performing Arts Center and within walking distance of an outdoor skating rink. Amenities include a fitness center, heated pool, and spa. There's also a movie theater furnished with leather, stadium-style lounge chairs. The Mountain Lodge also features continental breakfast served daily. Of course, as a Beaver Creek ski resort, this resort has easy access to Beaver Creek Mountain. In fact, ski ways are just steps away from the ski locker room and provide ski-in/ski-out access to and from the Elkhorn Lift and the slopes.  As a result, you'll be able to enjoy all 2,000 acres of terrain, as well as the mountain's three base areas. 
Every suite at the Mountain Lodge is designed with comfort and convenience in mind. The resort boasts studio, two, and three-bedroom suites. Whichever you choose, you'll get to relax with stylish and rustic lodge decor. The studio suite features a plush king bed and sofa bed, as well as a full bath with jetted spa tub, and a fully-equipped kitchen. Meanwhile, the two-bedroom suite has a king bed, sofa bed, and two twin beds. This suite also has a furnished balcony, spa tub, and fireplace. Lastly, the three-bedroom comes with all the same features as the two-bedroom alongside an additional guest suite with two twin beds and another full bath.
Wyndham Steamboat Springs Resort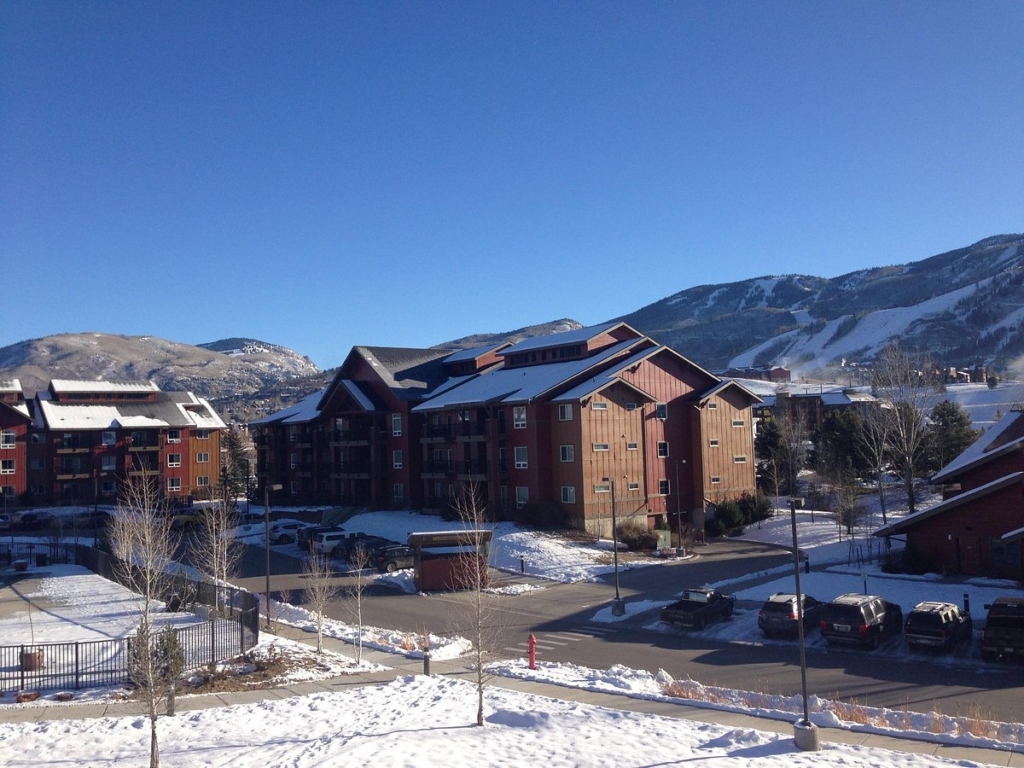 Steamboat Springs isn't just home to a great Colorado ski resort, it also has hot springs! Wyndham Steamboat Springs Resort offers guests the best of both worlds. The Old Town Hot Springs are just under three miles away. As for wintry weather fun, the nearby mountain range boasts 2,965 acres of skiable terrain. The mountains have 170 featured trails for skiers of all kinds of experience levels. When you return from a day on the range, you'll be greeted by an indoor and outdoor pool, as well as a hot tub. The Steamboat Springs Resort also has a sauna and spring to help guests relax and unwind. 
As for accommodations, guests have their choice of a one, two, or three-bedroom suite. No matter which you choose, you'll have access to a TV, balcony/patio, and fireplace. On top of these amenities, the one-bedroom suite comes with a king bed and queen sleeper sofa. The two-bedroom suite adds a queen bed, two twin beds, and a queen murphy bed into the mix. Lastly, the three-bedroom suite has all of the accommodations of the two-bedroom suite but is spread out across an additional room. As a result, the three-bedroom suite adds even more space for guests to stretch their legs. 
Buy a Timeshare at a Colorado Ski Resort
Colorado is home to a lot of fantastic ski resorts that are fun for visitors of all ages. If you'd like to buy a timeshare and start making ski memories each year, then feel free to browse our marketplace and make an offer. If you have any questions, give us a call at 1-800-410-8326 or email us at team@fidelityresales.com. Our licensed agents are always happy to help!