Joining a vacation club isn't cheap and buying into Disney Vacation Club is no exception. However, if you are interested in becoming a DVC member but want to find the most cost-efficient way to join, we can help! Knowing which resorts cost the least per point on the resale market is important. Although DVC resale prices fluctuate, keeping up with prices can help you determine which DVC resort is the cheapest. We've put together a list of the current cheapest DVC resorts that will be perfect for your next Disney vacation.
Buy DVC Resort Resales: The Cheapest Way To Join DVC!
The best part of buying Disney Vacation Club points on the resale market is the price! Purchasing a DVC membership on the secondary market can potentially save you thousands of dollars. Plus, when you buy DVC points resale, there is no minimum or maximum number of points you can buy. This means that you can get the exact ownership that you are looking for or can even add on more points to your current ownership. Every Disney Vacation Club resort is available on the resale market, but DVC's program allows you to book stays at whichever DVC resort you'd like. Of course, members have priority booking at their home resort, but it is certainly possible to stay at any resort if you can be flexible.
Keep in mind that there are restrictions when buying DVC points on the resale market. The initial savings of buying DVC resale may be more important to you than some of the perks that come with buying direct. If this is the case, then buying DVC points on the resale market can be the cheapest way to be an owner at one of Disney's resorts.
It's also important to remember that each DVC resort has different yearly dues. So, although the following resorts are the cheapest in terms of price per point, they may have higher yearly dues than more expensive resorts. If you're looking to save as much money as possible on your initial purchase, then choosing one of the following resorts is your best bet.
Cheapest DVC Resorts
Fidelity looks into the average resale prices for Disney Vacation Club each month. Our June 2023 Average DVC Resale Price Per Point blog highlights the current resale price of each resort. Finding the prices each month helps us determine which DVC resorts are the cheapest to buy points at. Here are the cheapest DVC resorts available to buy on the resale market right now.
Disney's Vero Beach Resort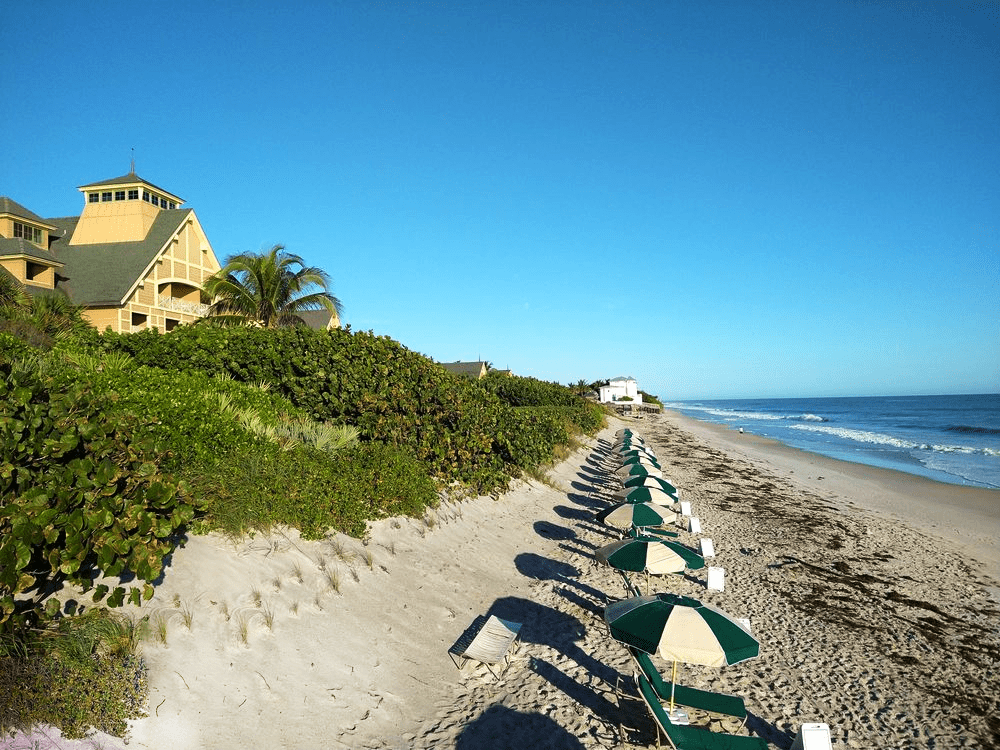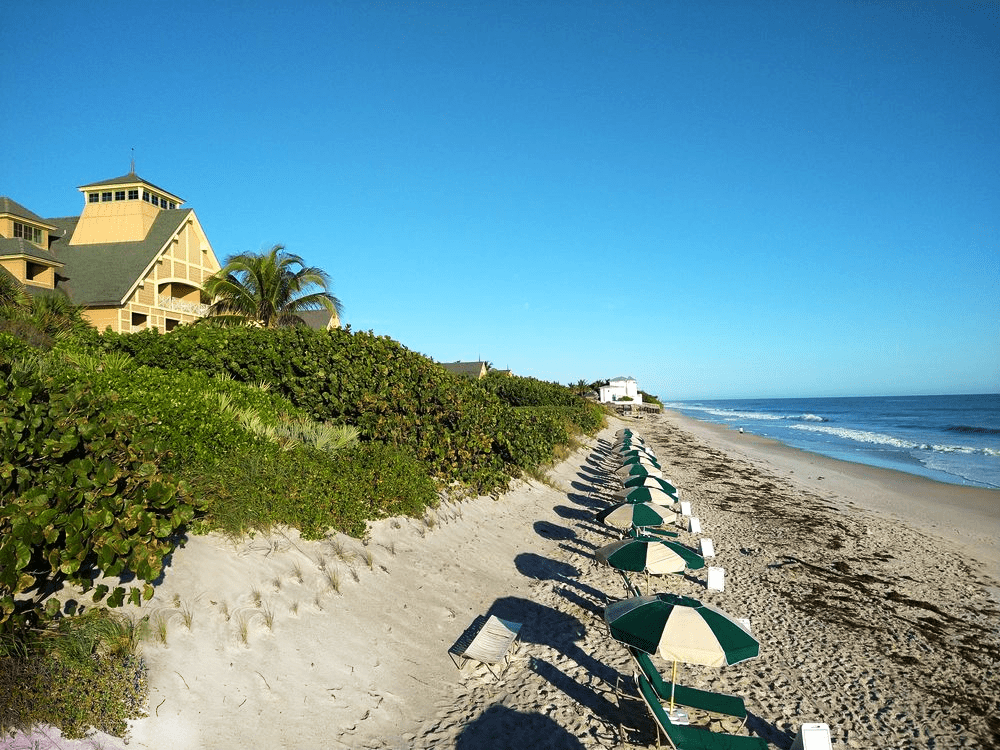 Disney's Vero Beach Resort is consistently one of the cheapest DVC resorts per point on the resale market. It is also currently the cheapest resort to buy points directly from DVC. This resort may be more affordable than other DVC resorts because of its location. Vero Beach Resort is not on Disney World or Disneyland property, so it is a less popular vacation destination. Many Disney fans want to visit the theme parks while on vacation, so they may be more inclined to buy points at a resort closer to them. Vero Beach is two hours southeast of Disney World, so if you'd like to visit the parks and stay at this resort, it is certainly doable if you plan ahead. Since there is less demand for points at Disney's Vero Beach Resort, the price is significantly lower than more popular resorts like Grand Floridian or Bay Lake Tower.
Although this resort is cheaper than other DVC resorts, a stay here will still be full of Disney magic. Being away from the busy Disney parks means that you can enjoy a quiet vacation at Vero Beach Resort. You can enjoy the resort's beautiful amenities without the huge crowds you may find at other DVC resorts. This resort is on the shores of beautiful Vero Beach, which sets it apart from many of DVC's properties. Spend your days soaking up the sun on the beach or at the pool. If you want to unwind, head to the resort's spa or grab a cocktail at one of the restaurants. If you're looking for a laid-back Disney vacation, Vero Beach Resort is a great (and cheap) option!
Disney's Hilton Head Island Resort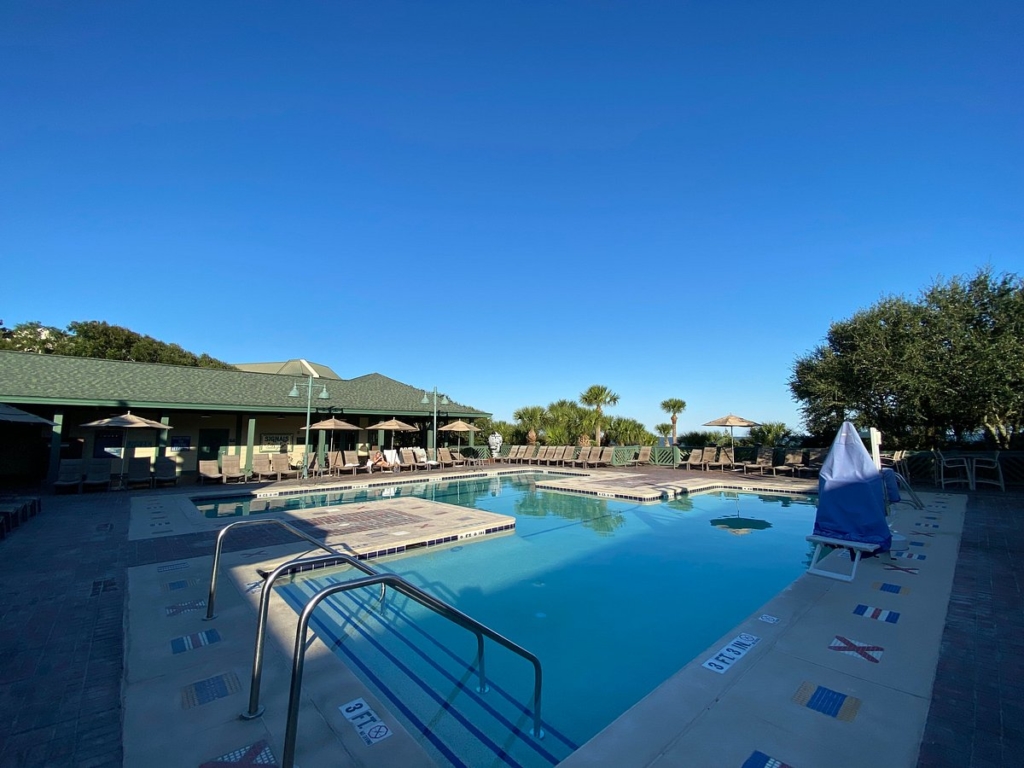 Another one of DVC's cheapest resorts to buy resale is Disney's Hilton Head Island Resort. For similar reasons to Disney's Vero Beach Resort, Hilton Head Island Resort points are often the most affordable. This resort is on the shores of scenic Hilton Head Island, so a stay here is truly an escape from the buzz of Disney's theme parks. Since this resort is in South Carolina, it is hours away from Disney's theme parks. Again, this could be why points are cheaper here than at most other DVC resorts. Some people book DVC vacations simply just to visit the theme parks. However, Disney's Hilton Head Island Resort is great if you want a lowkey vacation but want the perks of staying at a Disney property.
Disney's Hilton Head Island Resort provides guests with 12 miles of beautiful beaches and many recreational activities. Hilton Head Island is known for being a relaxing beach destination with natural beauty that is begging to be explored. Guests are encouraged to bike along the beach or take a guided nature walk. The resort's Beach House has direct beach access, a large pool, and a fun clubhouse. The Beach House is about a mile from the resort, so guests can either walk, bike, or take the shuttle there. Of course, guests can expect the same luxurious accommodations that you'd find at any DVC resort.
Old Key West (exp. 2042)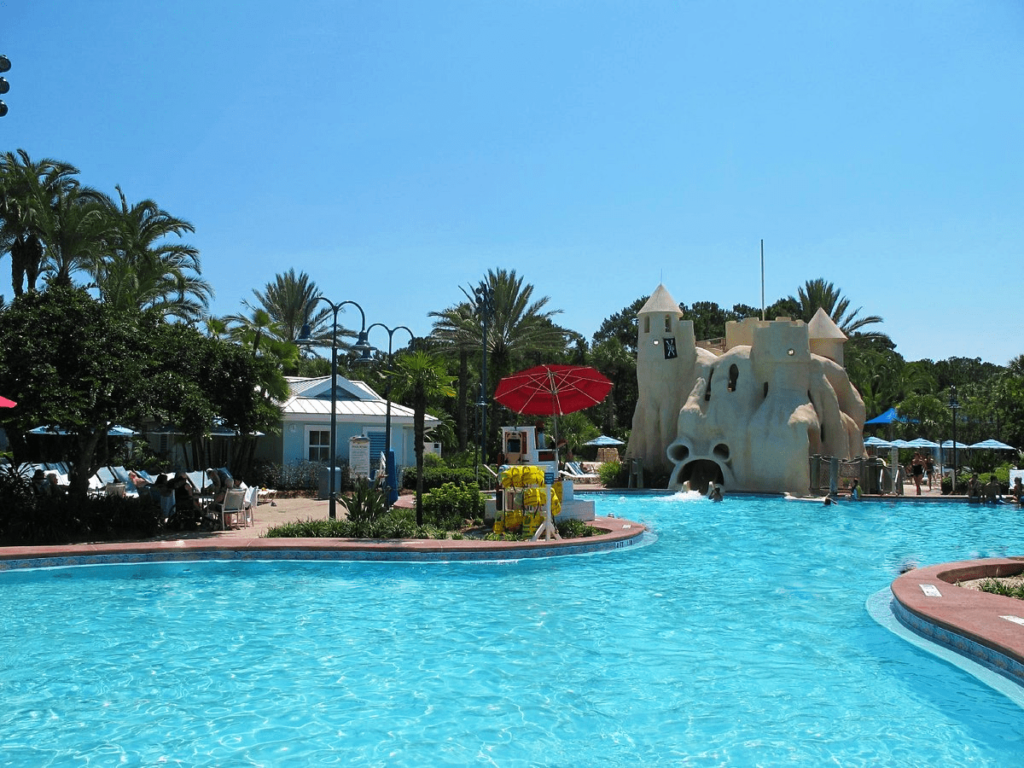 Look no further if you're searching for the cheapest DVC resort to purchase points at on Disney World property. Old Key West contracts that expire in 2042 are currently the most affordable option at Disney World. Disney has extended the expiration date for Old Key West contracts to 2057, so the demand for shorter contracts isn't huge. In fact, Disney no longer sells OKW contracts that expire in 2042, so they are only available for resale. Currently, on the resale market, extended OKW contracts cost $25 more per point than OKW contracts expiring in 2042. If you don't want to be tied down to a DVC membership until 2057 and want to save some money, consider buying an Old Key West contract expiring in 2042. You can enjoy the perks of staying on Disney World property for over 20 years and potentially save thousands of dollars.
Old Key West, originally known as the Disney Vacation Club Resort, opened in 1991 and was the first DVC resort. This is one of the biggest reasons that this resort is so beloved. Of course, the amenities at this resort help make it a fan favorite amongst DVC owners. Spend an afternoon at Sandcastle Pool, enjoy some friendly competition at one of the many sports courts, or bike around the resort's property. Hop on a boat and head out for a fun day at Disney Springs. The resort is also home to one of the most delicious restaurants on Disney World property, Olivia's Cafe. Savor island-inspired dishes at breakfast, lunch, and dinner. You won't want to miss the Banana Bread French Toast!
Buy DVC Points From Fidelity Real Estate
There are endless opportunities for vacation magic with DVC, and these are just a few of the cheapest DVC resorts. If you're ready to begin your journey as a DVC owner and save some money, then you've come to the right place. Committing to purchasing a timeshare can be overwhelming, but we can help you find confidence in your decision. We are here to help you find the most important amenities for you and your family. Simply explore Fidelity's Disney Vacation Club resales for DVC listings currently available. Then, one of our agents will contact you with more information. As Disney's Vacation Club's Recommended Reseller for over 15 years, our licensed agents would be happy to help you find your DVC home resort.