Aruba, also known as the Happy Island, is a trip worth taking no matter what time it is! The best time to visit Aruba can depend on where your vacation priorities lie. Some of us want to chill out on the beach and bask in the sunshine, while others may want a real chance to relax with fewer crowds. To be completely honest, there's not a bad time to go to Aruba, where the tropical weather is consistent year-round. Take a look at Aruba's highest and lowest seasons for tourism.
When Is The Best Time to Visit Aruba?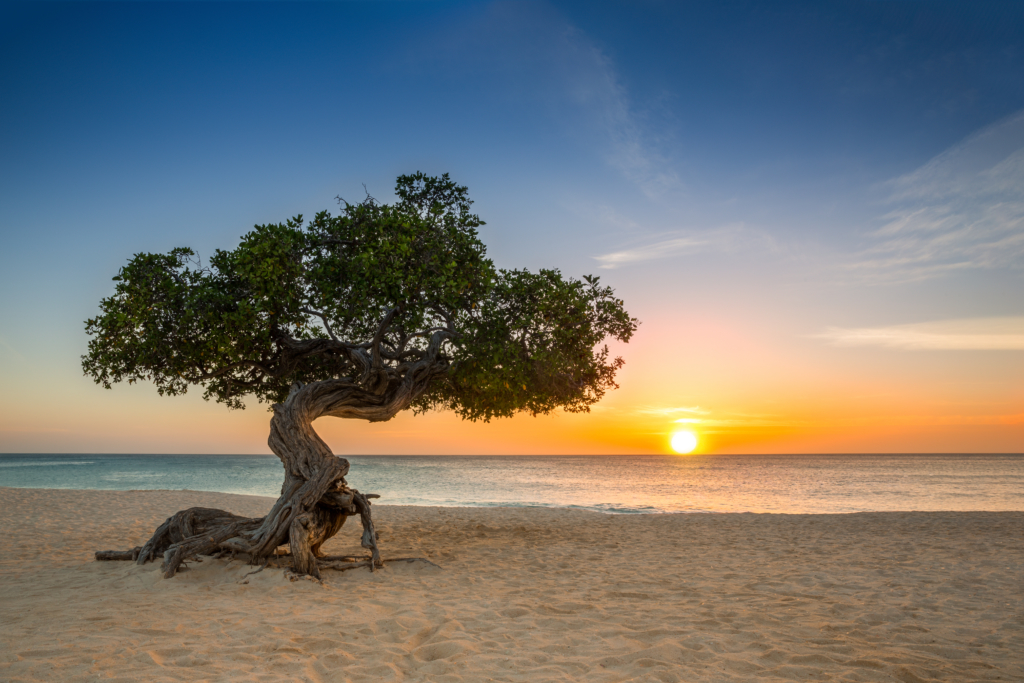 Aruba's weather is generally pleasant year-round. There are rainier seasons that might put a damper on your trip, and this is usually when the crowds are the lowest. You can expect some rain in October through December, and very little from February to June.
The summer months can definitely be the best time to visit Aruba—when you'll experience the sunniest afternoons and warmest beaches. April through August is technically Aruba's offseason, so vacation rentals or timeshare point costs may be lower.
If you're looking to escape the winter blues between January and March, you can count on phenomenal weather that's both cool and cloudless. Many snowbirds will flock here during this time, and accommodation prices soar with them.
In terms of the lowest crowds, you'll want to plan ahead for a vacation to Aruba from September through December. You'll have some extra space to see popular tourist attractions and events, as well as spread out on the beach. So, if you're looking for a super quiet vacation, maybe these months would be the best time for you to visit Aruba.
How To Spend Time When You Visit Aruba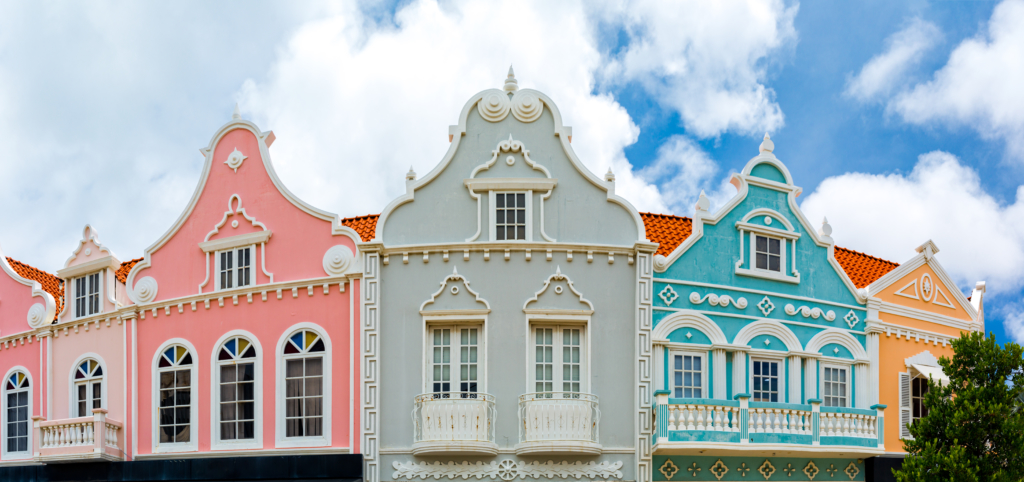 Depending on the time of year you visit Aruba, you can catch one of the island's best events and cultural experiences. There are amazing festivals and events throughout the year in Aruba, so whenever you decide to visit there will be plenty to do! In addition to visiting the beautiful beaches and exploring the incredible outdoor activities, there are so many fun things to experience in Aruba!
Carnival
If you're planning on visiting Aruba during the winter months and are searching for things to do, then you're in luck! The biggest celebration, Carnival, takes place in the cooler months and is one of the biggest events of the year. This extravaganza officially begins in November, but most of the popular events are in January and February. There are all sorts of parades during Carnival, including Torch Light Parades and a Pajama Parade. This festival is a lively celebration full of music, dancing, and costumes! Some would argue that this is the best festival in Aruba, so this would be a great time to visit the island!
Aruba Soul Beach Music Festival
Another fun festival to look into when visiting Aruba is the Aruba Soul Beach Music Festival. This star-studded event takes place over Memorial Day Weekend, which is right at the peak of the most popular time to visit Aruba! The event spans over five days with beach parties, comedy shows, and more. Keep an eye out for who is headlining the next festival, your favorite artist might be in town at the same time as you! The event takes place each year and will make your timeshare vacation to Aruba even more unforgettable.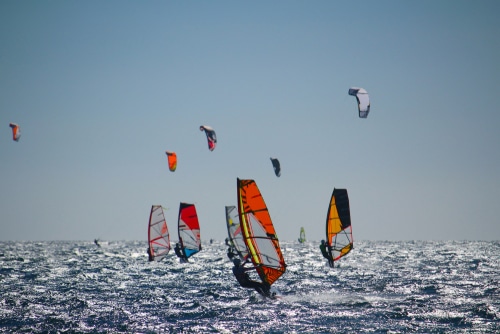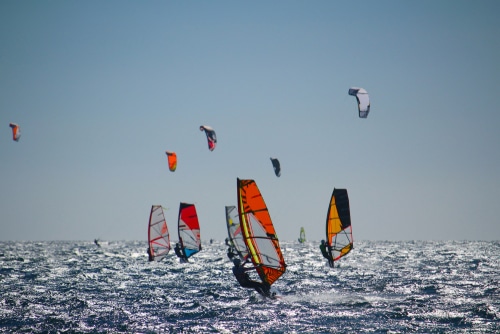 Aruba Hi-Winds Tournament
The largest water sports event in the entire Caribbean, Aruba Hi-Winds is quite a spectacle. This event takes place every summer and draws huge audiences each year! Windsurfing is one of the most popular activities in Aruba, so it makes perfect sense that this event is so popular. Join the fun by watching long-distance races and Kite Big Air competitions or by attending the event's festivities! There are live concerts and beach parties going on throughout the tournament, so even if you aren't interested in the competition, you will still have fun!
Halloween In Aruba
If you find yourself visiting your timeshare in Aruba during Halloween, you'll find that there are plenty of spooky activities for the whole family! Many resorts around the island offer trick or treating on Halloween, so don't forget to pack your costumes! Lots of nightclubs in Aruba throw Halloween parties complete with themed drinks and costume contests. For an especially spooky experience, you should head to the island's California Lighthouse for a haunted walking tour. This is a family-friendly event, but do use caution when planning a trip with young children as it could be a little too scary for them.
Best Resorts To Visit During Your Time in Aruba
Timeshare owners have the advantage of staying in world-class resorts during the best times to visit Aruba. Marriott Vacation Club offers two incredible locations, while vacation exchange networks like RCI or II can help all owners travel to Aruba. With the amazing amenities at these resorts, any season can be the best time to visit Aruba.
Marriott's Aruba Ocean Club
Take in supreme oceanfront views at Marriott's Aruba Ocean Club resort. Offering one and two-bedroom villas complete with Caribbean flair, this location includes amenities and activities travelers adore. Watch sunsets on your private balcony, soak in the whirlpool hot tubs, and even enjoy the casino right next door.
Divi Village Golf and Beach Resort
This all-inclusive resort in Aruba shines through the rest. The Divi Village Golf and Beach Resort is perfect for all members of your family. Let dad take an afternoon on the deluxe 9-hole golf course, while mom unwinds at the Indulgence by the Sea day spa. What's more, children get in free, making your experience that much better. Several dining options on-site will curb every craving, even while you sit beachside.
Casa Del Mar Beach Resort
Just a half-mile away from Aruba's capital, Oranjestad, Casa Del Mar Beach Resort is packed with lovely amenities. For your vacation planning needs, head to the Pelican Adventures tour desk to book activities like cruises, island tours, or watersports. On-site is a convenient mini-mart with last-minute supplies, snacks, and more.
Accommodations here have Ambassador and Presidential Suites. Ambassador Suites feature one-bedroom, spacious living areas, as well as a fully-equipped kitchen. There is a pull-out sofa, making space for up to four guests to sleep comfortably. The Presidential Suite includes two bedrooms, two full baths, a fully-equipped kitchen, and a dining space. It can comfortably sleep a family of six, taking away any stress that a cramped hotel room may cause. Spend some of the best quality time with your family in Aruba during a visit to this resort.
Costa Linda Beach Resort
The Costa Linda Beach Resort has received the TripAdvisor Certificate of Excellence Reward for five consecutive years in a row. Because of the resort's outstanding amenities, customer service, and on-site activities, travelers love this location, and especially the owners.
Suites range from two- to three-bedroom, each coming with fully-equipped kitchens, spacious living room areas, and private balconies with an ocean view. For extra special occasions, the three-bedroom Frangipani Suites add extra luxury and comfort to your vacay. Unwind with your own private hot tub, gated terrace, and even your own garden with a built-in gas grill.
Best Aruba Timeshares To Visit for Sale
Aruba timeshares can help you lock down the best time to visit year after year. What's more, the added benefits of vacation exchange allow owners to trade their timeshare for resorts all around the world. Browse our timeshare resales in Aruba to make your vacation dreams a reality, and for much less.