Known for offering memorable vacation experiences worldwide, Grand Pacific Resorts allows you to visit breathtaking properties all within their network. Grand Pacific Resorts has boutique-style timeshare resorts in some of the most sought-after vacation destinations. If you've been thinking of visiting Hawaii, we've got you covered! Here are the best Grand Pacific Resorts in Hawaii that you should visit.
Hanalei Bay Resort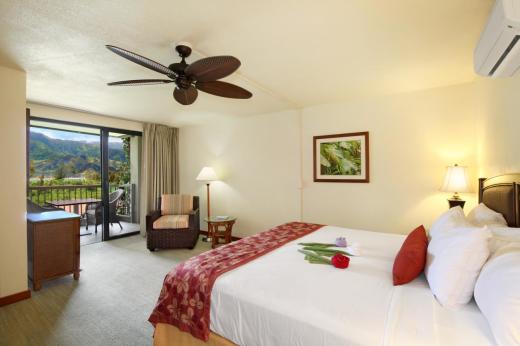 Thought of by many as one of the best Grand Pacific Resorts in Hawaii, this tropical paradise undoubtedly offers guests a beautiful and scenic atmosphere during their vacation. Located on the renowned island of Hanalei Bay, the Hanalei Bay Resort has all that you need for the perfect vacation. From its striking views of the Na Pali Cliffs, cascading waterfalls, as well as picturesque beaches, you will always be in awe when you leave your suite.
Additionally, there are also an array of amenities that include swimming pools, hot tubs, tennis courts, as well as a restaurant and lounge. There's no need to leave the resort unless you choose to do so. In the case that you do, you also have access to the concierge services.
Above all, when it's time to make your way back, rest assured that you have comfortable accommodations awaiting you. Whether you want something spacious or cozy, you can choose from a studio or a one or two-bedroom suite. The one and two-bedroom suites come with a full-size kitchen, dining and living area, as well as an extra room that can sleep up to four guests.
On-Site Amenities
Personal Concierge
Hot Tub
Tennis Courts
Restaurant
Hanakoa Falls
Sip N' Splash
Ukulele Bar
Local Attractions
Hanalei Pavilion Beach Park
Restaurant
Surf Lessons
Helicopter Tour
Shopping Area
Kilauea Town
Waimea Canyon/Kokee State Park
Makai Club Resort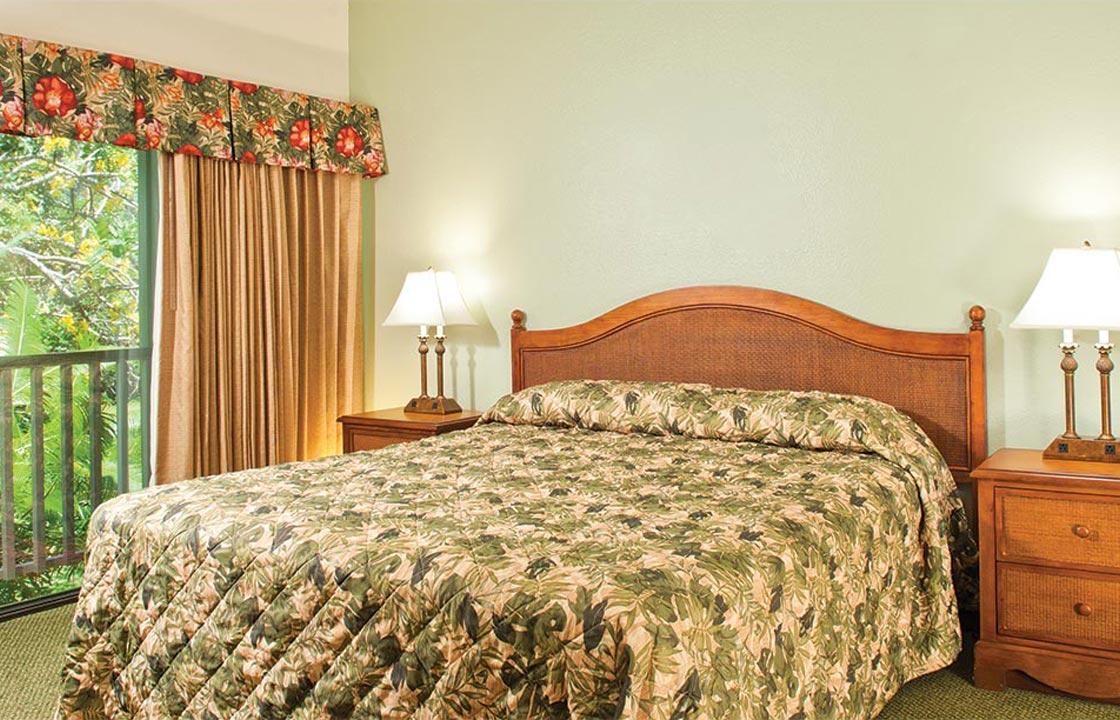 Next, if you are looking for a secluded getaway destination with scenic island views, look no further than the Makai Club Resort. Placed on a gentle hillside along the Makai Golf Course, The Makai Club Resort serves as a great escape for guests looking to unwind and relax. This resort is one of the best Grand Pacific Resorts in Hawaii because of its amenities, accommodations, and local attractions.
The resort's accommodations include one and two-bedroom units nestled among the lush gardens. All units include full kitchens, a living and dining area, a private patio as well as a washer/dryer. Spacious as can be, the units will undoubtedly make you feel right at home, no matter the size of your party.
If you're looking for things to do on-site, there is a pool, jacuzzi, a fire pit, and bicycles for guests to use. If you want more of an adventure, Princeville offers the perfect blend of fun and relaxation. Spend the day shopping at the Princeville shopping center, try tasty food at nearby restaurants, or take a drive to Hanalei Bay for world-class surfing, swimming, and more.
On-Site Amenities
Outdoor Pool
Shared Laundry Facilities
Whirlpool/Hot Tub
BBQ Area
Clubhouse
Kid Friendly
Local Attractions
Bar
Boating
Park
Restaurant
Shopping Area
Spa Services
Live Entertainment
Lea Casa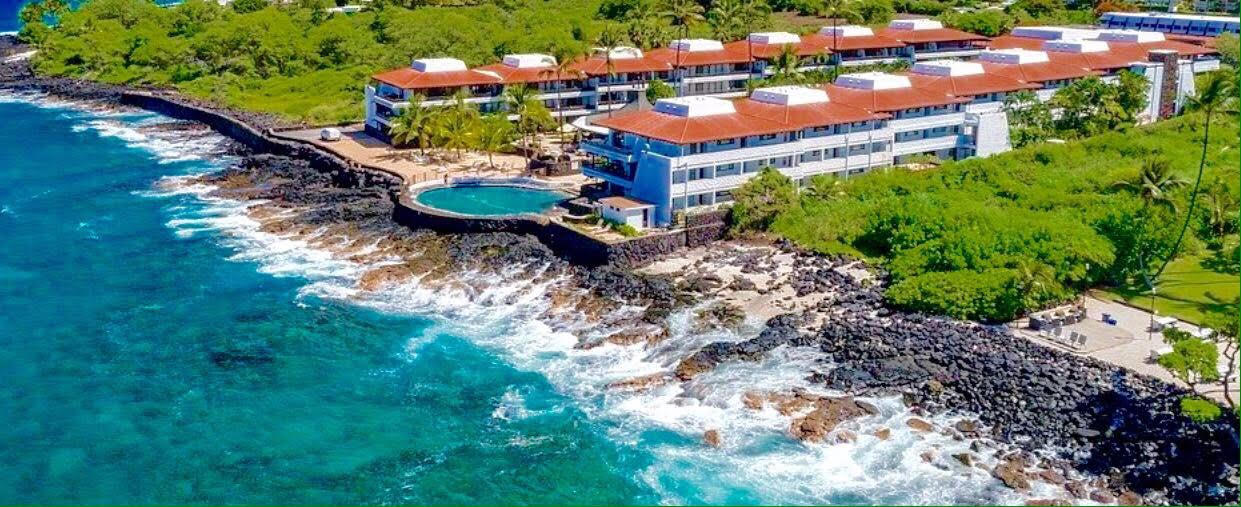 Lastly, this boutique resort is located on the ocean side of the Kona Gold Coast of Casa de Emdeko. Above all, this resort is a pleasurable destination whether you are with your significant other or the entire family. Lea Casa is a tropical paradise that everyone would love to experience.
Awaiting you is a spacious one-bedroom suite that sleeps up to four guests. The amenities in the suite include a lanai offering a garden or ocean view, island furnishings, and a full gourmet kitchen to showcase your culinary abilities.
Additionally, there are outdoor cabanas with spectacular ocean views, grills, and tables, as well as all of your other beach necessities on-site. Keep in mind that you are also just a short distance from downtown Kailua-Kona. It is known for its many outdoor activities such as snorkeling, kayaking, ziplining, and mountain biking, to name a few.
On-Site Amenities
BBQ Area
Elevator
Grocery Store
Outdoor Pool
Laundry Facilities
Local Attractions
Mountain
Movie Theater
Ocean
Restaurant
Scuba Diving
Shopping Area
Wind Surfing
Why Grand Pacific Resorts
70k+ Owners
Grand Pacific Resorts focuses on the well-being and experience of its guests. Additionally, Grand Pacific Resorts provides award-winning resorts and outstanding hospitality to over 70,000 families each year.
23 Resorts
Moreover, with Grand Pacific Resorts, you can escape to unique resorts in beautiful vacation destinations across California, Hawaii, and Utah.
GPX Exchange
As an owner of a Grand Pacific Resorts, you have access to the GPR's internal vacation exchange program. GPX allows owners to exchange their timeshare for a stay at thousands of other destinations.
Grand Pacific Resorts Timeshares For Sale
Are you ready to elevate your vacation experiences? Browse our Grand Pacific Resorts listings today and find your new home away from home. If you need assistance, feel free to call us at 1-800-410-5188 or email [email protected]
Fill out the form below to contact our team today. Don't forget to check us out on Instagram, Facebook, and Twitter.