There are a few things that DVC members need to consider. Besides, these are more what you'd call guidelines than actual rules. We have a few tips for the regular DVC member that you might not have thought about.
DVC Members Should Avoid Extra Magic Hours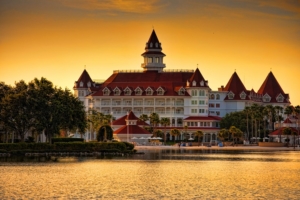 Disney tells owners that "Extra Magic Hours" offers a rare and unique opportunity for more time in the parks, but experienced DVC members know better. Those extra hours are usually spent standing in line. The extended theme park hours might be valuable to first-time Disney vacationers, but they also draw quite a crowd. The majority of vacationers staying at Disney resorts flood to the featured park of the day, inevitably raising park attendance and wait times. As a relatively frequent DVC member, you're better off planning your park visits around the Extra Magic Hours.
Hug the Holidays
Some DVC members spend all year looking forward to Thanksgiving dinner at Liberty Tree Tavern in Magic Kingdom. Or even New Year's fireworks at Bay Lake Tower. If you're not set upon a particular date, there are many advantages to booking just outside some major holidays.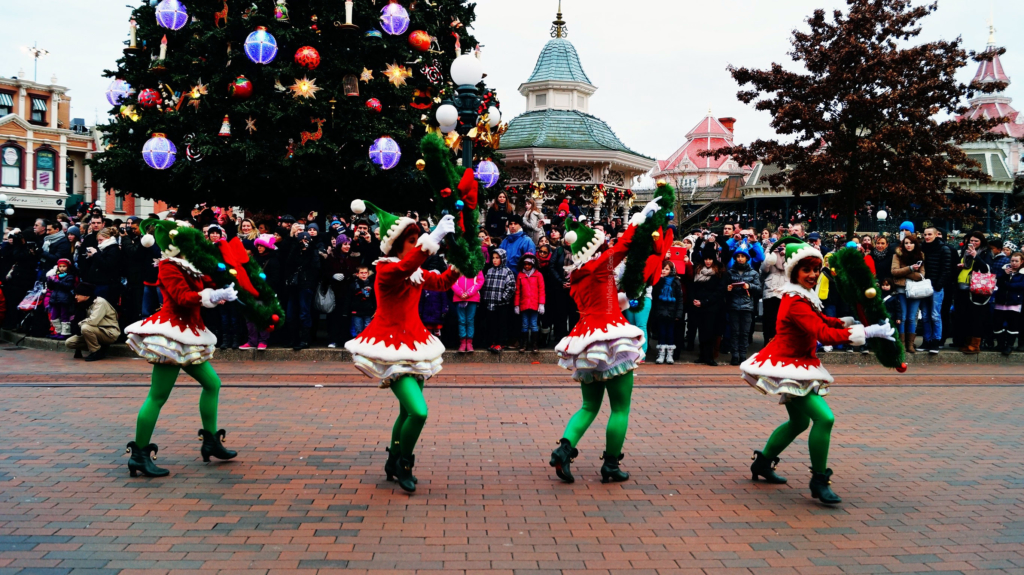 In December, for example, you can book a DVC vacation in the first two weeks of the month and experience all of the holiday magic with less crowds. The holiday decorations are already on display, Mickey's Very Merry Christmas Party is in full swing, and the weather is mild. However, if you wait a few extra days and your vacation falls after December 14, you're entering Disney's Choice Season and it will cost more points per night. December 24-31 leaps into Disney's Premier Season which results in a very significant price increase. Not only will your trip be more expensive in the second half of December, but it will also be more crowded.
The best strategy is to take a close look at DVC point charts. Book your vacation as close to the holidays as possible without dipping into those more expensive seasons. This way, you get the holiday cheer without the holiday wait times.
DVC Members Can Plan Around Disney Special Events
One of the best perks for DVC members is the opportunity to experience Disney's wide variety of festivals, parties, and special events. These range from the Epcot International Food & Wine Festival, to events such as Star Wars Weekends. Whether you hope to attend these events is a matter of preference, but either way, it's smart to plan accordingly.
September through early November is a low-attendance season at Disney but hungry vacationers and locals alike will flock to the Food and Wine Festival. It can be difficult to find a room at Beach Club or Boardwalk during this period since they're so close to Epcot. If you're seeking a room at Boardwalk or Beach Club during this time, you'll need to book early!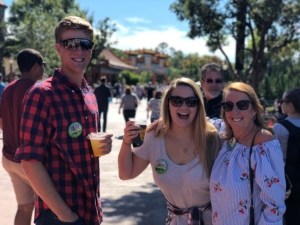 It's worth mentioning that the Walt Disney World's Epcot Food & Wine Festival is more of an adult event. Each country around Epcot serves regional alcoholic beverages. It's even become a fad to try and "drink around the world". Crowds can get a bit rowdy in the evening, when there are concerts and shows, at times making it a less than ideal environment for children.
The important thing to do is check a calendar of Disney events and adapt your Disney vacation plans. That way you'll be prepared to make the most of your trip, regardless of what is going on at the parks.
Consider Weather and Refurbishments
The occasional Disney vacationer is often at the mercy of school schedules, time off approvals, and financing, but Disney Vacation Club members typically have a bit more flexibility, and this should be used to your advantage.
There's nothing you can do about the weather once you arrive at Disney, but before booking your trip, keep in mind that the weather in Central Florida is pretty consistent. During the summer months, brief but often severe thunderstorms are the norm in the afternoon. Many locals claim that 'you can set your watch' by these storms, which is a bit of an exaggeration, but not that far off.
Officially, Florida's hurricane season runs from June 1 through November 30, but August through October is really the higher risk period. That being said, Disney is relatively insulated from the coast and hasn't seen a substantial storm in years, but it's something to keep in mind.
In winter months storms are rare. Temperatures will vary greatly even from week to week, ranging from 80 degrees Fahrenheit to 50. The average is in the mid to low 70's, making it a very pleasant time of year.
Refurbishments and closures are often overlooked by the casual vacationer, but Disney Vacation Club members can usually manage to avoid these by planning ahead. January through February is Disney World's peak period for refurbishments, but check the current and upcoming Disney closures before booking, just to be sure.
Bypass Peak Seasons
Sometimes there's no getting around Disney's peak attendance seasons, but you'll get more out of your vacation if you can avoid them. The true peak season is June through August, but you'll find that park attendance is always higher when public schools are out.
If you're really concerned about wait times and foot traffic, take a look at a Disney World Crowd Calendar for a better idea of what you're up against.
At the end of the day, Disney vacations and DVC membership are all about spending quality time with loved ones and creating fond memories. Following the 5 rules above may help streamline the process, but a few extra minutes in line won't ruin a memorable family vacation.
If you're considering Disney Vacation Club membership for the first time, or you just want to add more points to your current DVC membership, you should learn how to get the most value from DVC membership.