When people hear the word "timeshare," they don't usually picture flexibility, luxury, or experiencing new and unique cultural destinations year after year. Vacation Ownership of the 21st Century is just that – an opportunity for couples, families and friends to travel the world, staying in spacious suites for a lot less than hotels. Recent trends have proven our suspicions: the fastest rising consumer generation segment when it comes to top spend in travel and leisure is… drumroll please… the millennials! After doing some more digging, we found out why. But first…
What is a Millennial?
Born between 1980 and 2000, the millennial generation is the fastest-growing, highest-spending consumer segment in the world. They vacation more, are technology-driven and are drawn to choices and flexibility. Millennials are the new target of marketing and brand updating efforts in the vacation ownership industry! Research has shown the next generation of timeshare owners, the millennials, are stronger advocates for their product than any other generation, over 80% having a positive perception of timeshare (compared to 78% positive perception in younger Gen X (37-47-year-olds) and 64% positive perception in older Generation X (48-57-year-olds)). Brands like Hilton Vacation Club have published articles on the subject, Marriott has introduced new hotel collections specifically for millennials, and in 2016 Wyndham went through a complete transformation of 16 of its brands with a focus on upgraded tech, renovating their properties and adding new loyalty benefits to the programs offered. Read below for the top 5 reasons why the younger generations love the new experience timeshare companies are providing:
Why Do Millennials Love Vacation Ownership?
It's not just about the right price, the members-only benefits, or keeping up with the Joneses. Younger generations value the "here and now", experiencing new cultures and adventures with the ones they love, bringing the whole family along. Millennials are attracted to high-tech amenities built into their journeys and social-share-worthy scenery.
No. 1: Experiences vs Necessities: How Timeshares Work
Possessing a deep curiosity for the world, millennials are spending more time and more money on travel than any other age group… by far… like really far. When this segment of 18 to 38-year-olds is planning their next great escape, they show a priority for culturally-rich experiences, seeking out affordable ways to go to a new corner of the world on every trip. Timeshares work by catering to this exact vacation style!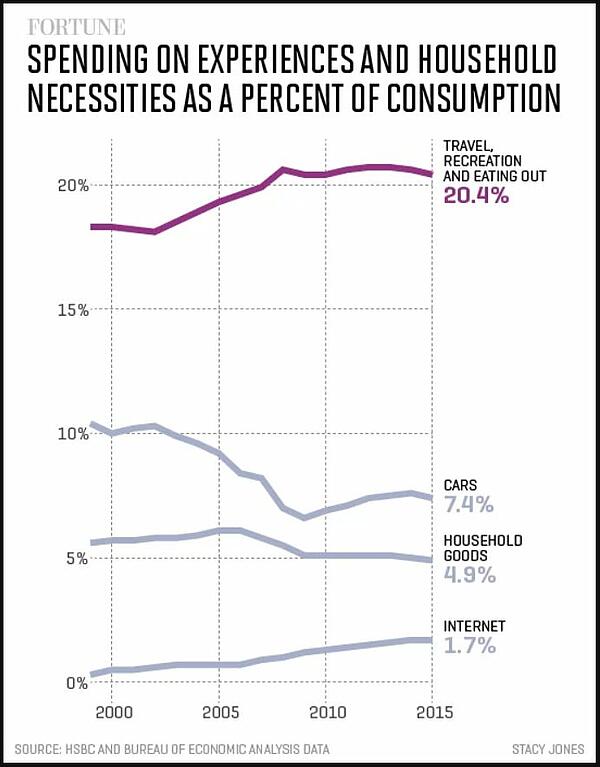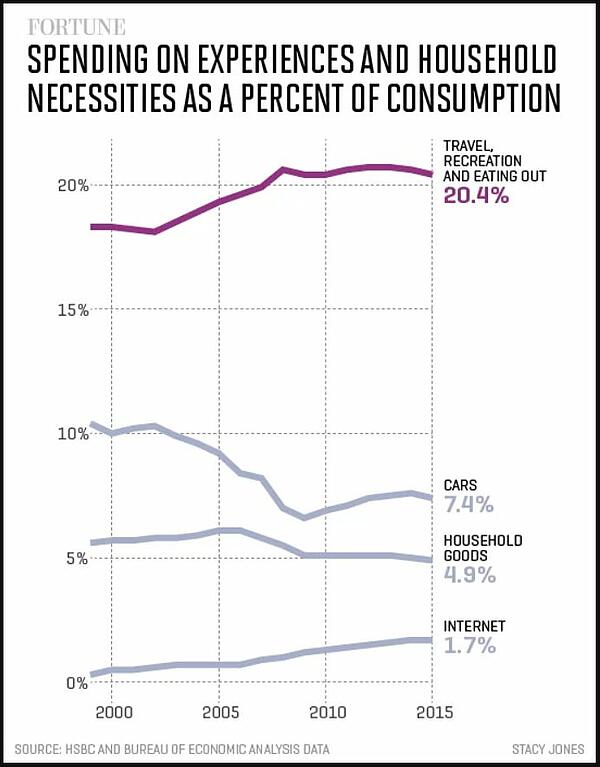 The vast majority of vacation owners are no longer forced to stay in a specific unit the same week every year – timeshare owners are members of a club or network within the timeshare companies they bought into. The week you buy is assigned a points value you can use to stay anywhere that company owns resorts. Larger hospitality conglomerates like Disney Vacation Club, Wyndham Destinations and Hilton Grand Vacations just keep building and acquiring resorts, expanding booking possibilities and adding to the thousands of hotels in their portfolios! Each year, these brands are also expanding into new markets, adding exotic properties to their collections, making international travel more accessible to owners. The culture they are creating for their members revolves around the consumer with an attention to detail, adding value to every aspect of their stay. A recent trend is the updating/remodeling of lobbies to resemble the warmth of a living room. Speaking of your home, it is worth mentioning that timeshare accommodations typically feature a kitchen, dining room table, living room, private bedrooms and even a washer and dryer! Resorts are adding on-site activities, members-only socials, concierge services to book excursions and member discounts on local attractions… added benefits tailored to the active, adventurous, experience-oriented owners.
As you can probably start to see, the millennial generation puts a priority on experiences over other financial obligations, necessities if you will, like utilities, paying down debt, cars and household goods. The importance of spending quality time with your loved ones while discovering a new locale outshines everything else!
No. 2: Timeshare is Becoming Tech-Savvy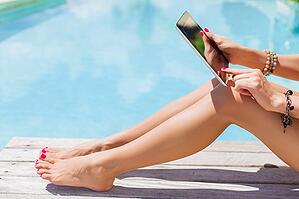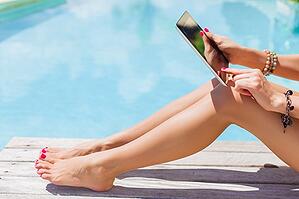 Consumers increasingly use technology to access, prioritize and evaluate major decisions – purchasing a timeshare is no different. Timeshare companies have shifted their sales centers to feel more like retail merchandising – creating an emotional experience, making the "tour" of their property more authentic and personalized to each guest. They are using technology as a tool to present their vacation ownership in new and immersive ways through virtual reality, interactivity and putting multimedia devices in the control of the customer. For the tech-savvy millennial, this is really hitting home!
Not only are their sales pitches evolving, but the timeshare industry has also seen a transformation within the resorts as well! From free wifi throughout the entire property to self-guided touch screen check-in, the guest experience is expanding into the realm of digital. Studies of Millennial travel preferences have shown that they even sort accommodation search results by tech features, forming loyalty to brands based on the modern feel of their properties and the digital tools they incorporate into your stay. Even the importance of a user-friendly booking process, millennials are among the most critical when it comes to the ease of use navigating travel websites, reservation systems and club apps. Timeshare companies have spent millions in the last few years to upgrade their assets and expand their digital content, investing in the development of intelligent customer-centric tools.
No. 3: Accessibility, Flexibility and Personalization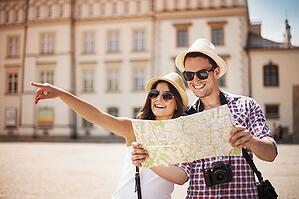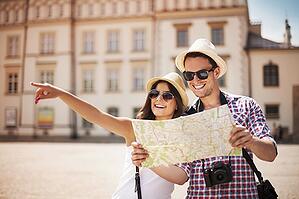 There is a growing awareness of the correlation between workplace satisfaction and work-life balance, causing employers to offer increased vacation benefits. Millennials are utilizing these benefits more than any other generation, an average of 4.7 times per year! The cost of travel is also becoming more and more affordable, airfare rates being at an all-time low with airlines like Spirit and Frontier offering domestic flights as low as $39! (….I swear I am not making that up – I have personally taken more than one of these super cheap flights). Millennials show travel patterns that include "staycations," or recurring visits to nearby popular U.S. cities (New York, Las Vegas, Orlando) as well as splurging on the exploration of at least one new destination each year (Aruba, Thailand, Italy, Hawaii). Timeshare ownership fits the millennial travel pattern to a tee, opening up direct access to an entire catalog of resorts in your own backyard, every major city, and all over the world.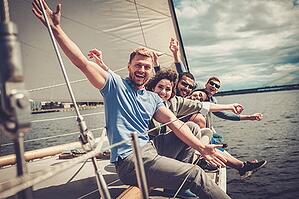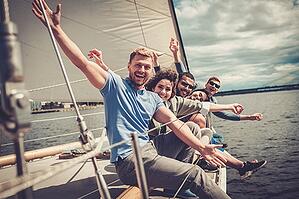 Owners spend less on travel and get way more personalization than a traditional hotel stay. Timeshare companies are becoming more like travel clubs, expanding the benefits to their owners each year. Using the points system to its full advantage, timeshare owners now have the flexibility to break their points up into multiple trips each year, borrow from the next year, bank them for future travel, add to them for larger or nicer accommodations, exchange them for cruises and more. What's "more" you ask? You name it… car rental, airfare, adventure trips, excursions, golf vacations, tickets to attractions, getaways, hotel stays, discounts on dining, shopping, the list goes on. Whether through their own travel club (like Starwood Preferred Guest for Starwood/Vistana owners) or an affiliation with a private exchange network (like Interval International or RCI), timeshare ownership benefits are versatile and limitless.
No. 4: More Affordable than Ever: Timeshare Resales
Buying a timeshare on the resale market offers the new owners access to the same luxury properties for less than retail! When a timeshare property is listed for sale, it is typically a deeded interest in a specific resort, having a title that is transferred to the new owner. People who list their vacation ownership for sale typically want to sell timeshare as fast as possible, providing an opportunity for the buyer to pay less than it was originally purchased for, while the points associated with the property stay the same. In addition, buyers have the option to make monthly payments by financing a timeshare purchase. (Learn more about financing your next timeshare here).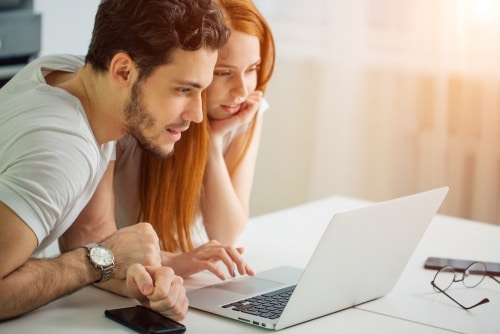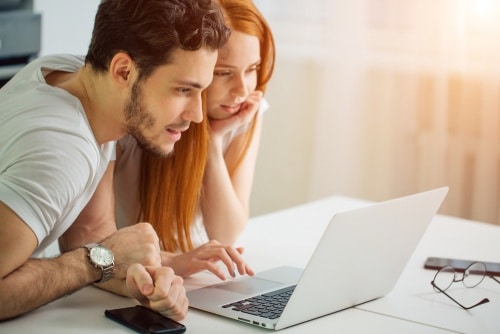 The options I previously mentioned… flexibility, benefits, the points system… they are all pretty easy to navigate to get the most out of timeshare ownership. There are tons of articles out there with tips and tricks on how to "hack" your vacation club benefits, take advantage of last call deals, and mold a program to your own travel lifestyle and budget! Coining the phrase FOMO (fear of missing out) millennials obsessively shop for the best vacation deals on the destination they want to visit. There is more information out there than ever before, with an overwhelming number of options on the travel marketplace big brands have created. Timeshare companies are meeting this growing demand for more frequent, more affordable travel by lowering their prices and increasing the ways to use your points. Savvy travelers save even more money by buying discounted vacation ownership on the resale market.
No. 5: Getting Older, Growing Up, Starting a Family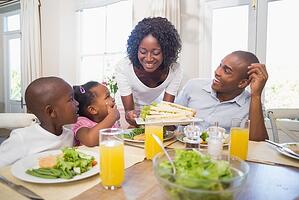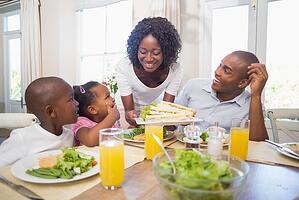 Another feature of timeshare that millennials are attracted to: it makes family vacations more affordable! As millennials go through the stages of life, studies are showing that they continue their travel patterns, exploring the world with their children! This practice is unique to the millennial generation, as their predecessors typically would leave the kiddos at home for vacations and getaways! Family travel is the #1 type of travel among Millennials (according to MMGY Global's Portrait of American Traveler). Staying in a timeshare unit is more like staying in a vacation rental, with added privacy, space and amenities that allow young children to be put to sleep behind a closed bedroom door and family meals to be prepared in your own kitchen and enjoyed together around a dining table, another money-saving benefit!
What have we learned about the future of timeshare buyers?
First of all, studies are consistently showing millennials are the top spenders on travel, most frequent vacationers and most satisfied timeshare owners. The big players in the vacation ownership industry are paying attention to this age group, by investing millions of dollars rebranding, updating resorts with tech tools, and targeting their message to the travel styles of millennials. The future of the travel and leisure industry sits firmly in the hands of the millennial generation and that is only becoming more clear with each passing year. As millennials explore the globe, travel more for work, and start a family of their own, timeshare ownership becomes even more of a perfect fit for their lifestyle. Offering undisputed flexibility, unique cultural experiences and family-friendly programs, timeshare ownership is a no brainer for the active lifestyle of the future traveler.
Are you interested in learning more about timeshare ownership benefits? Our licensed real estate agents specialize in vacation ownership and are here to answer your questions! Give us a call at (800) 579-1455 or contact us here. Our team of licensed timeshare specialists is standing by to help you with any of your vacation ownership needs.