Variety is the spice of life. Wearing the same clothes every day and eating the same food for every meal could make life extremely dull. Having options and the freedom of choice is part of what makes us feel alive. The same can be said about vacations. Sure, you can go back to the same place year after year, and some people might actually prefer that. But there are those of us that crave the excitement of something new and won't be satisfied without the chance for adventure. Wyndham Worldwide understands this and created a system that gives you the ease of timeshare ownership while still giving you the power to choose from a multitude of destinations around the world.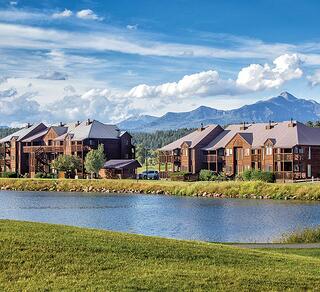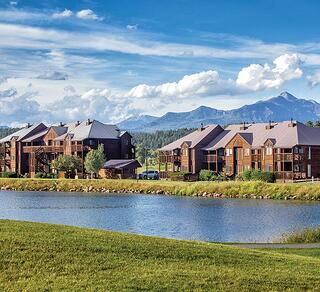 Wyndham Vacation Ownership
The difference between owning a normal timeshare and Wyndham Vacation Ownership is that instead of buying and selling a specific property, Wyndham allows you to buy and sell Wyndham points. These points give you access to hundreds of locations in several countries.
A Points-Based Ownership
Wyndham pioneered the points-based vacation ownership system back in 1991, and it's still in use today. Throughout the years they have stayed in the forefront of the competitive timeshare market by constantly looking for innovative ways to enhance what they offer their vacation owners. Through the Wyndham Asset Affiliation Model (WAAM) Wyndham is able to add world class vacation options around the globe by affiliating with existing high-quality condominiums. Using a points based system lets you have control over not only where you go, but when and for how long. Accommodations through the vacation club range from condos suitable for two to four people to larger spaces and homes with multiple bedrooms and full kitchens perfect for bigger groups.
Club Wyndham Means Options
Wyndham Vacation Ownership is the largest vacation ownership program in the world. Being a Wyndham Vacation Owner gives you access to 213 properties with over 25,000 units. When you buy Wyndham Vacation Ownership you'll be able to travel across North America stretching from Canada down to Mexico, splash in the turquoise waters of the Caribbean or experience the unique cultures of South America and the South Pacific. Wyndham Vacation Ownership is comprised of seven primary consumer brands: CLUB WYNDHAM®, WorldMark by Wyndham, CLUB WYNDHAM ASIA®, WorldMark South Pacific Club by Wyndham, Shell Vacations Club, Margaritaville Vacation Club® by Wyndham and WYNDHAM CLUB BRASIL SM.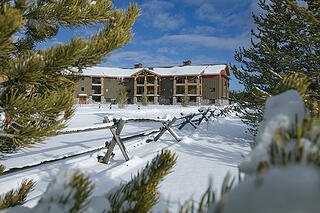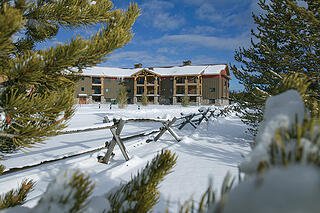 A Chance to Travel the World
Worldmark by Wyndham has over 60 locations in all sorts of locals. Head to Montana and stay at Worldmark West Yellowstone where you'll have access to all sorts of sights and activities. Get a glimpse of Old Faithful in famous Yellowstone National Park and see the local wildlife such as bison, bears and wolves or try your hand at fly fishing. Want to experience the sights and sounds of a far-off land? Why not head to beautiful Fiji and stay at Worldmark Fiji on Denarau Island? Enjoy a massage on the beach as the gentle waves lap on the shore. Go island hopping to any one of the 300 islands that make up the archipelago of Fiji where you'll be able to do everything from play an 18-hole golf course, to snorkel and scuba dive the reefs surrounding the islands.
Australia Anyone?
Another of the brands you can use your Wyndham points through is Club Wyndham. Ignite your imagination and hop on a plane to Wyndham Sydney Suites in Sydney Australia. See the iconic Sydney Opera House, or take a surf lesson on Bondi Beach. Aka, one of the most popular surf destinations in the world. No matter what you're into you'll be able to plan the vacation of your dreams.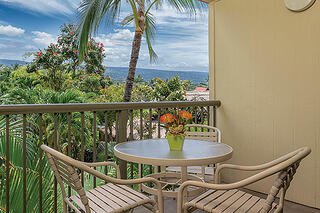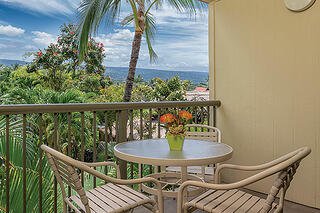 Have you been dying to see the tropical foliage, rugged cliffs and breathtaking waterfalls of Hawaii? Seven of Shell Vacations Club's twenty-four properties are located in Hawaii. Stay on world famous Waikiki beach at the Waikiki Marina Resort. Sip on a Mai Tai at one of the nightly luaus and discover why people refer to Hawaii as paradise. Feel like getting in touch with your thrill-seeking side? Head over to Waimea bay and join tourists and locals alike in cliff jumping into the waves of the Pacific Ocean. It will make for a vacation you'll never forget.
Whatever your interests or hobbies, when you buy Wyndham Vacation Ownership you'll find a property to suit your needs. With so many choices offered by Wyndham, the only question is, where are you going to go first?