With Wyndham Resorts, you'll travel in luxury every year. Wyndham resorts offer guests the ultimate luxurious vacation experience with world-class accommodations in some of the most desirable destinations around the world. The resorts offer amenities such as pools, spas, fitness centers, and dining options. Wyndham also offers its guests unique experiences, such as on-site adventure activities, golf courses, and cultural excursions. In addition to owning over 200 resorts in more than 110 countries, Wyndham is also the parent company of RCI. The Wyndham timeshare brand family has resorts in almost every corner of the globe, and they offer revolutionary points-based ownership. Here are seven of the most stunning Wyndham resorts in the United States and beyond.
1. Club Wyndham Dolphin's Cove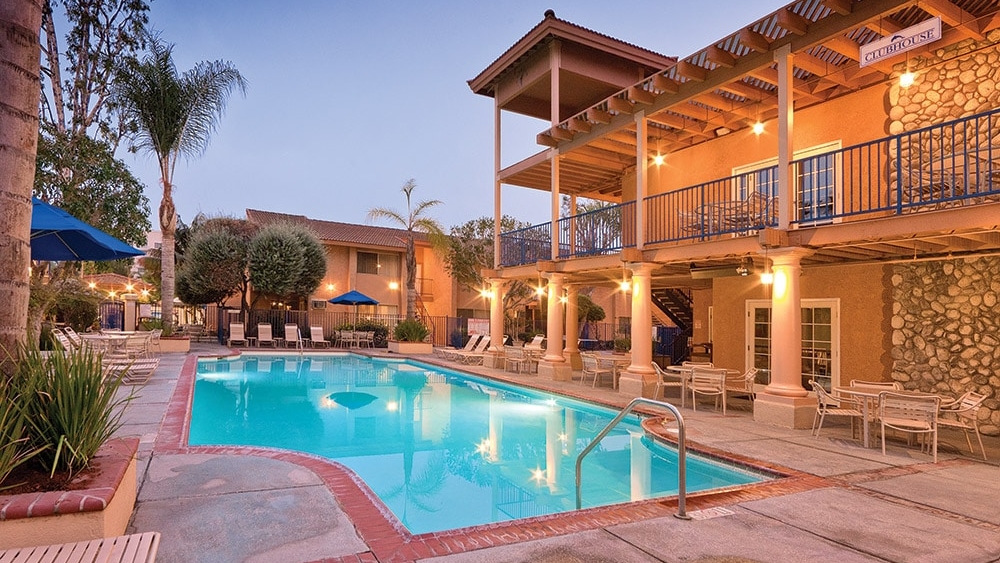 California Wyndham Resort
Take a break from the hustle and bustle of the city at Club Wyndham Dolphin's Cove in Anaheim, California. This resort is less than a mile from Disneyland. With its convenient location and nearby attractions, Club Wyndham Dolphin's Cove is an ideal place to relax and experience all that Anaheim has to offer. This resort is not only conveniently located close to the magic but also offers a wide range of kid-friendly activities and programs everyone can enjoy.
Learn more about Club Wyndham Dolphin's Cove!
Read more: 7 California Resorts to Add to Your Bucket List!
2. WorldMark Steamboat Springs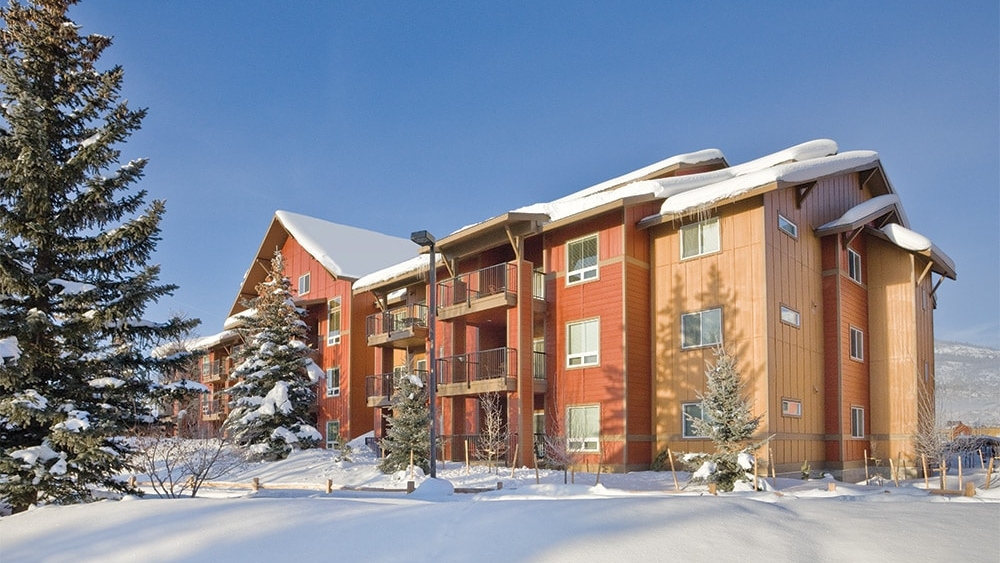 Colorado Wyndham Resort
With many on-site amenities and a variety of suite sizes to choose from, WorldMark Steamboat Springs offers guests year-round recreational activities, no matter the season. Winter is a great time to travel there if you want a snowy getaway. There are ski slopes, sleigh rides, and ice skating facilities during your vacation. White water rafting, hiking, and fly fishing are available in the summer when the weather is warmer. Among the amenities offered at this WorldMark by Wyndham resort are an outdoor pool, sauna, movie rentals, basketball courts, a fitness center, and a game room.
Learn more about WorldMark Steamboat Springs!
3. Wyndham Ka'Eo Kai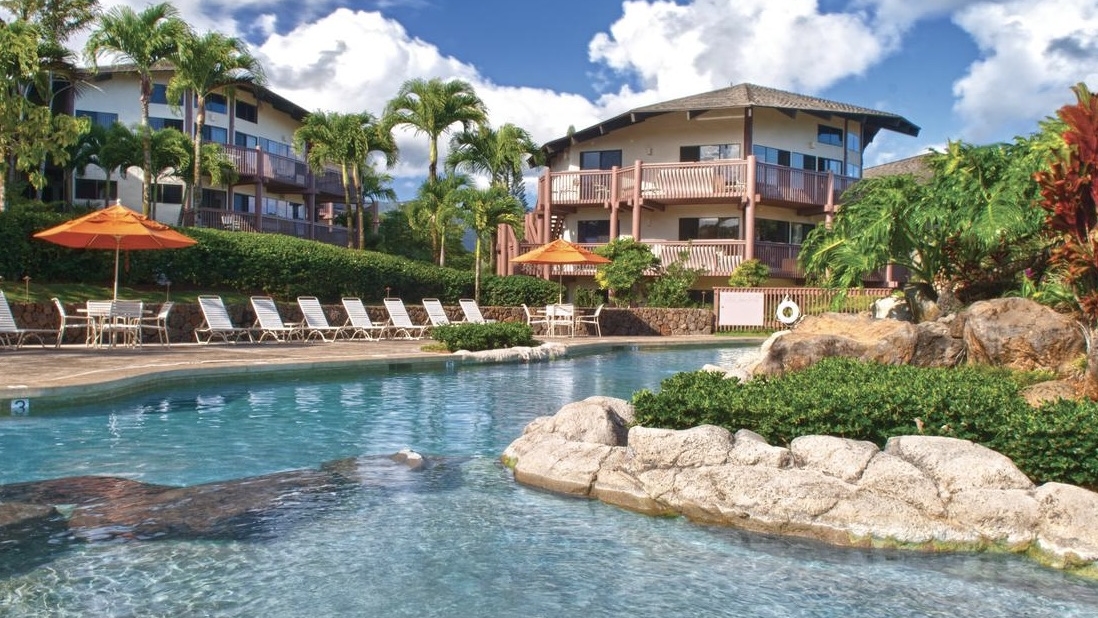 Hawaii Wyndham Resort
Offering an unforgettable vacation getaway, Wyndham Ka'Eo Kai is set against a mountainous backdrop and surrounded by tropical gardens. Because of the exquisite design and architecture, each spacious accommodation enjoys a picturesque view. Additionally, the resort offers a golf course, tennis courts, a swimming pool, and a sunbathing area. All of this gives guests the perfect opportunity to experience the beauty of the landscape while taking advantage of luxury amenities.
Learn more about Wyndham Ka'Eo Kai!
Read More: Take Your Timeshare to Hawaii with Wyndham!
4. WorldMark Tropicana Resort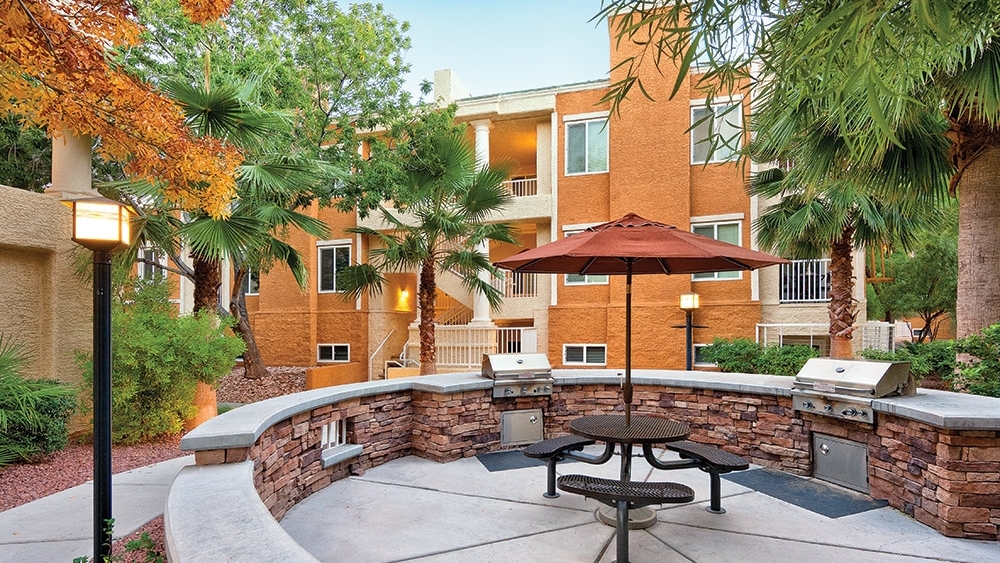 Nevada Wyndham Resort
Whether you are looking for a relaxing getaway or an exciting night out, WorldMark Tropicana is the perfect destination for your next vacation. With its close proximity to the Las Vegas Strip, generous shuttle service, spacious pool area, and comfortable accommodations, this nine-acre resort is sure to provide a memorable experience for all. In terms of accommodations, four to six people can comfortably sleep there.
Learn more about WorldMark Tropicana!
5. WorldMark Kingstown Reef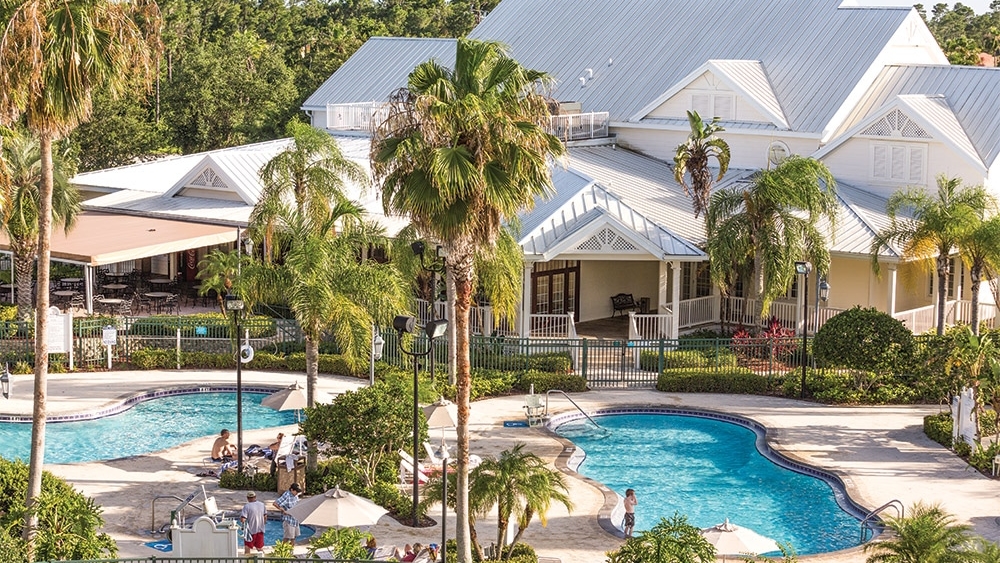 Florida Wyndham Resort
Near Walt Disney World, on International Drive, WorldMark Kingstown Reef resort offers easy access to all of Orlando's top attractions. Guests are given the choice to pick the room size that best fits their needs. The kitchen and laundry facilities in each unit allow guests to have all the amenities of a home. Furthermore, the resort's facilities provide a comfortable way for guests to relax and have fun with their families and friends. An abundance of features are available at this resort, including a children's pool, a swimming pool, barbecue areas as well as a fitness center.
Learn more about WorldMark Kingstown Reef!
Read More: WorldMark Orlando Kingstown Reef: All You Need to Know!
6. WorldMark South Pacific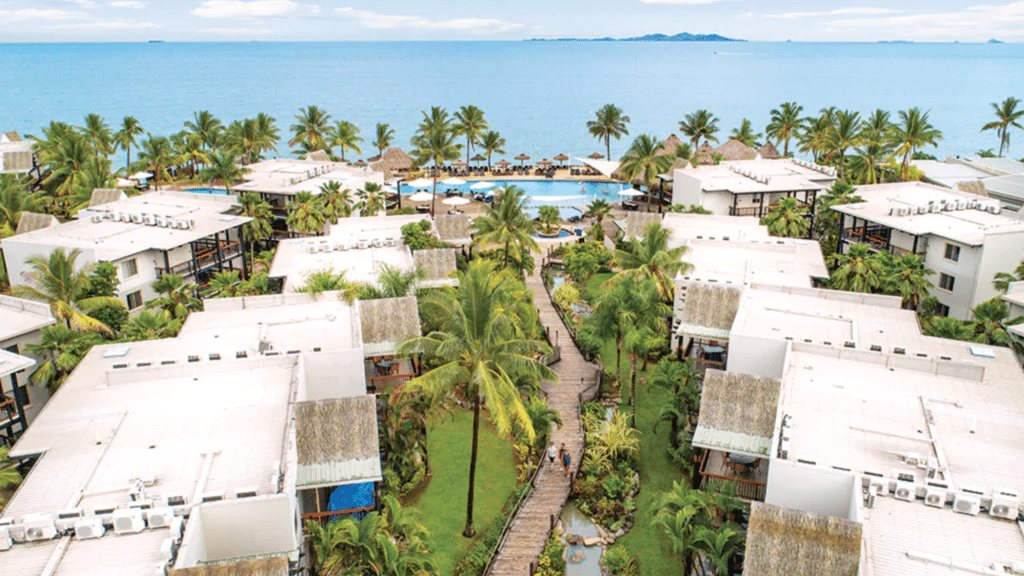 Denarau Island, Fiji Wyndham Resort
You can ensure a memorable trip to Fiji when you stay at WorldMark South Pacific – Denarau Island. With a wide array of amenities for everyone to enjoy and spacious accommodations, WorldMark Fiji is an ideal location for your next holiday. From a relaxing day by the beach to an active day filled with swimming and fitness, you can create the perfect balance for your getaway. Don't forget to take advantage of their excellent dining options while you're there!
Learn more about WorldMark South Pacific – Denarau Island!
7. WorldMark Coral Baja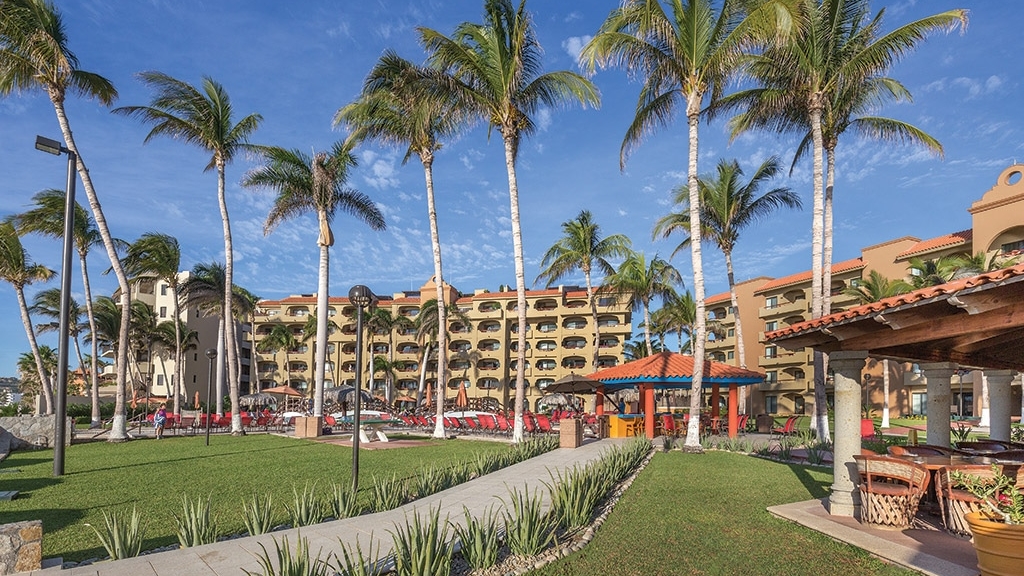 San Jose del Cabo, Mexico Wyndham Resort
There is a stunning WorldMark Club Coral Baja resort just twenty miles away from Cabo San Lucas. For an even more exciting adventure, take a day trip to explore the picturesque beaches, lush mountains, and lively downtown. Cabo is home to a number of museums and galleries, as well as beautiful 18th-century architecture. Plus, the resort offers a variety of amenities to keep everyone entertained, from the pool area and the putting green to the tennis courts and the two restaurants. With something to do for everyone, you won't want to miss out on the memorable experiences that this timeshare has to offer.
Learn more about WorldMark Club Coral Baja!
Read More: WorldMark Resorts: Top 10 Locations For An Unforgettable Vacation!