If you're weighing out your options to buy a Hilton Grand Vacations Club timeshare, you're in luck. Hilton Grand Vacations Club, otherwise known as HGVC, is an incredible travel opportunity for everyone. That's why Hilton owners love their timeshare. Explore the greatest destinations, resorts, and awesome benefits that come with ownership, and find out why we think Hilton timeshares are worth it!
How Does Hilton Grand Vacations Work?
When you're looking to buy a Hilton Grand Vacations Club timeshare, the first thing you should do is understand how the club works. When you buy a Hilton timeshare, you receive a deeded ownership interest at one of their resorts. This becomes your "Home Resort," where you can vacation every year, during the same week, and even in the same unit. However, most vacationers want ultimate flexibility and freedom in their travel. Luckily, Hilton has come up with a solution!
Over the years, timeshare has transitioned to an amazing, flexible, points-based product. As a Hilton Grand Vacations timeshare owner, you also become a member of the Hilton Grand Vacations Club. HGVC offers Members an annual allotment of ClubPoints, which is like your vacation currency. The amount of ClubPoints you receive every year depends on the popularity of your Home Resort, the season of your deeded interest, unit size, or the type of unit you own. This is why choosing the right Home Resort is so important for your membership.
Hilton Grand Vacations ClubPoints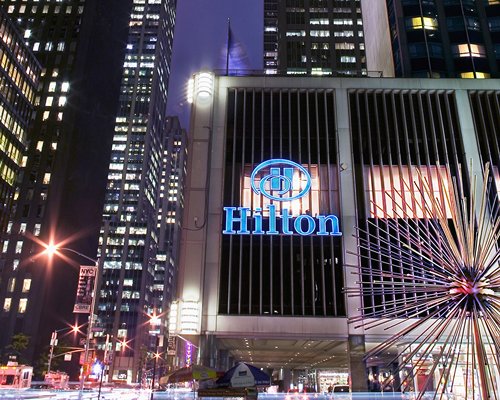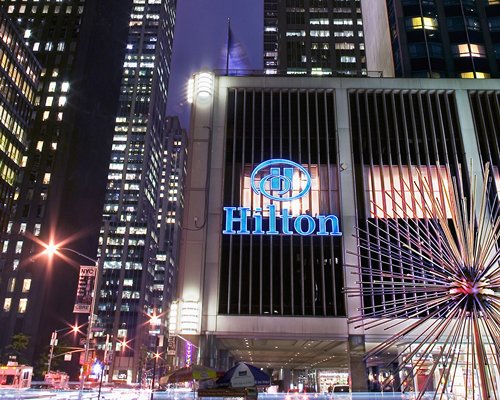 Of course, you can choose to travel back to your Home Resort every year if you wish, but many owners love to see more. With HGV ClubPoints, you can spend your points at any of the resorts within Hilton's portfolio. There are 45+ properties to choose from all over the world.
One benefit of buying Hilton Grand Vacations Club timeshare is the flexibility and convenience of ClubPoints. Not using all of your points this year? Bank them for a bigger vacation next year! Or, are you wishing to go on the ultimate vacation, but don't have enough points left? Owners can also borrow points from the following year.
Vacation Exchange With RCI
When you buy a Hilton Grand Vacations Club timeshare, you also have the opportunity to travel around the world, even outside of the best Hilton resorts. RCI is a global vacation exchange network, where timeshare owners can trade their weeks or points for thousands of other resorts worldwide. RCI exchange allows Hilton owners to expand their vacation horizons!
How Much Is It To Buy A Hilton Grand Vacations Timeshare?
Obviously, the first thing you think of when buying a Hilton Grand Vacations Club timeshare is how much it's going to initially cost you. When you buy Hilton directly, it can cost you thousands of dollars. On top of that, there are yearly timeshare maintenance fees and dues all owners must pay. You can take a look at how much Hilton costs in our blog. If this is deterring you from purchasing, you can also take a look at Hilton timeshares on the resale market. Timeshare resales cost way less and offer most of the same benefits. You can save hundreds, if not thousands of dollars by buying a Hilton timeshare resale.
Finance Your Hilton Grand Vacations Timeshare
Should you find the perfect HGVC timeshare to buy, you can also finance it with our friends at Vacation Club Loans. They offer easy application, low-interest rates, and flexible payments. Hilton timeshare financing can take away some of the stress of buying a timeshare. Why wait to enjoy your vacations when you can take them now and pay as you go?
Are Hilton Grand Vacations Timeshares Worth It To Buy?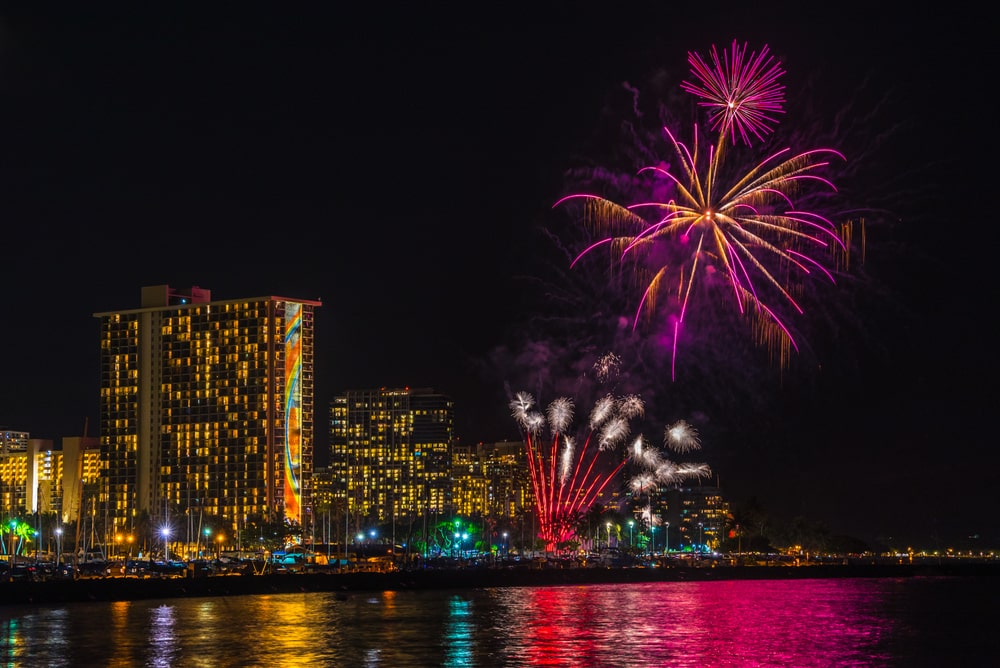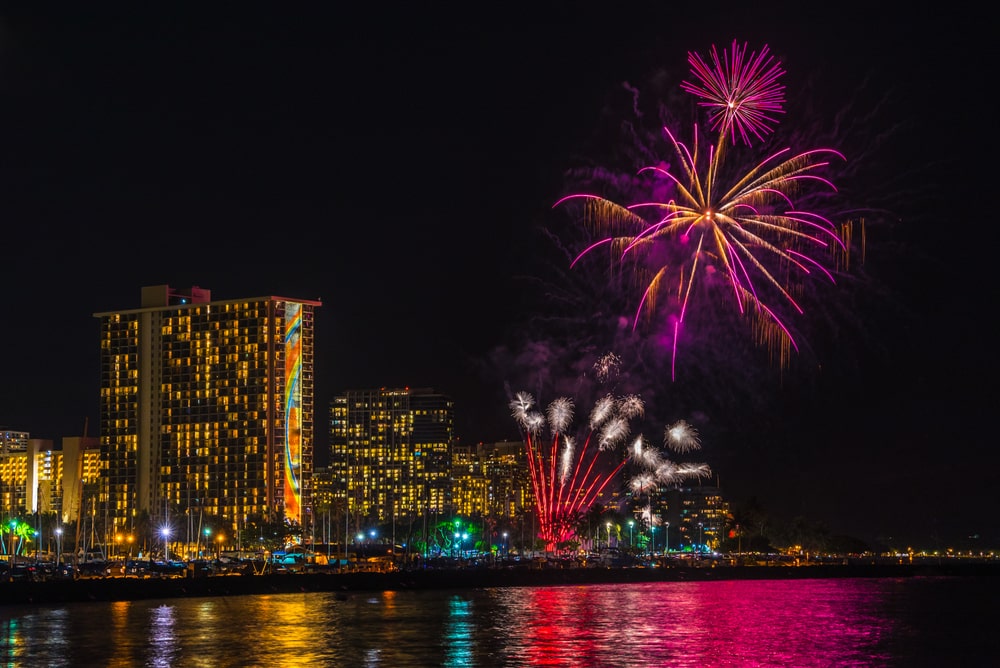 So, are Hilton timeshares worth it? Well, that depends on what you're looking for when buying a timeshare. There are so many reasons that we think you should consider buying a Hilton Grand Vacations Club timeshare.
A huge perk of being an HGVC member is the Hilton Honors loyalty reward program. HH rewards members with exclusive benefits and free hotel stays, so it pays to stay with Hilton. The points-based system allows members to redeem their points for vacations and more.
Another reason Hilton Timeshares are worth it is because of their flexible ClubPoints. You won't be committing to just one home resort, you'll be able to use your points at any Hilton resort around the world. You'll also be able to bank and borrow points, which is great when you want to plan a bigger vacation! Hilton Grand Vacations Club is also about to get even better. Hilton recently acquired Diamond Resorts, which means that over 90 resorts will be added to the HGVC list! This is just the tip of the iceberg of reasons why a Hilton timeshare could be worth it for you.
Hilton Grand Vacations Benefits
As a Hilton Owner, you are in control of how you spend your vacations at all times. You'll get to enjoy the benefits of travel flexibility, resort-style amenities, as well as all the comforts of a home. No matter what you're interested in, your age range, or the number of people you're with, various packages and accommodations will be suitable for it all.
There are many benefits to being a Hilton timeshare owner, but here are just a few:
Lifetime Of Vacations
Vacations become a regular part of your life.
Customize each vacation differently.
Family and friends can accompany you.
Affordable
Spend only a fraction of the cost you would on traditional vacations.
Take life-long vacations each year, while always saving money.
Travel all over the world, with today's best purchase prices.
Options
Various retreats and resort styles to choose from.
Travel all over the world or stay within the states.
Access thousands of top-rated resorts from Hilton Grand Vacations and their portfolio of brands, RCI exchange, and other affiliate properties.
The Best Hilton Grand Vacations Resorts
Before you buy a Hilton Grand Vacations Club timeshare, take a look at the best resorts for you. Depending on your travel preferences, Hilton offers properties in all of these popular destinations:
Arizona
California
Chicago
Colorado
Florida
Hawaii
Las Vegas
New York
South Carolina
Tennessee
Utah
Virginia
Washington D.C.
International
There are so many options for Hilton timeshare owners to make unforgettable vacation memories. You can experience traveling the world with Hilton and know that you will find luxurious accommodations wherever you go! Keep reading to find out some of our favorite HGVC resorts currently available!
Hilton Grand Vacations at Seaworld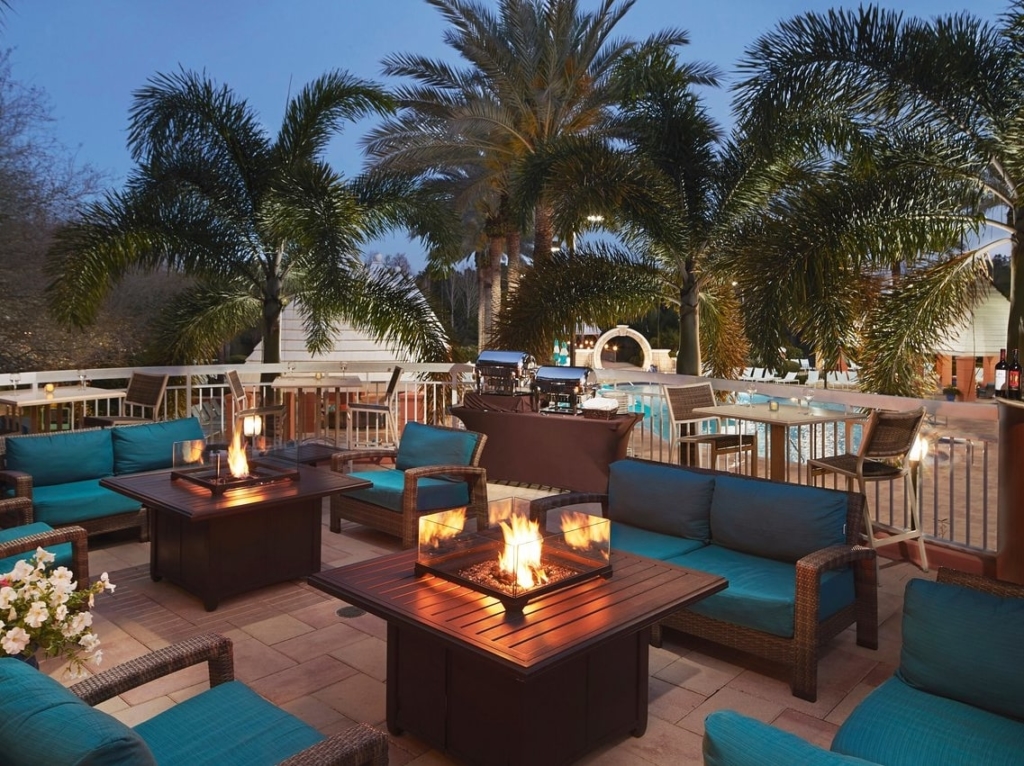 If you're looking for family-friendly extravagance, then this Hilton resort in Orlando is for you. Located in the center of the action, Hilton Grand Vacations at Seaworld is packed with amenities that you will love. Enjoy three pools, five whirlpool tubs, and two kid-friendly pools that will suit your needs. There are also a few on-site dining options, including the Coral Reef Bar & Grille. For your grab-and-go needs, the Provisions Market & Fresh Deli also has groceries for your suite.
Accommodations at the Hilton Grand Vacations at Seaworld offer several selections for the whole family. Relax in a Studio for just two people, or enjoy extra space and privacy in one, two, or three-bedroom suites. This is just one of the fabulous Hilton Grand Vacations resorts in Orlando!
Elara by Hilton Grand Vacations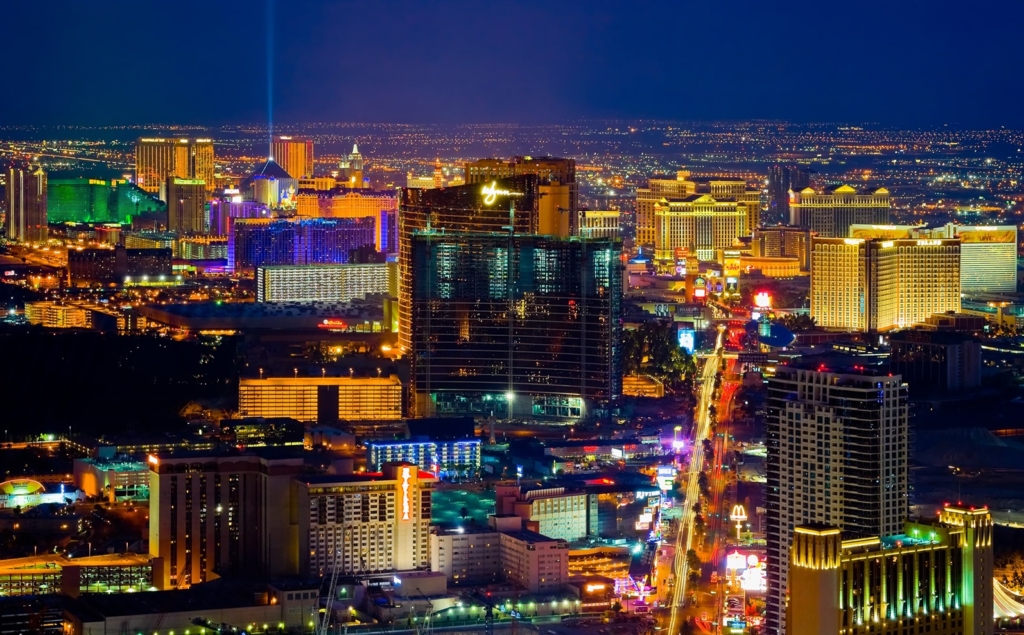 Adjacent to the Planet Hollywood Resort and Casino, the Elara by HGV towers over the Las Vegas Strip. The resort's floor-to-ceiling windows provide beautiful views all day, but nothing beats viewing the neon lights of Las Vegas. Lounge the day away at the Elara's outdoor pool, complete with spa tubs, private cabanas, as well as a bar and grille.
Select from Studio suites that are perfect for those long weekends with a loved one. However, you can still vacation with the entire family with one-, two-, three-, and even four-bedroom accommodations. The three- and four-bedroom options are complete with fully-equipped kitchens, making your vacations as comfortable as possible. All of the Hilton Grand Vacations Resorts in Las Vegas provide incredible vacations near the world-famous Strip!
Grand Waikikian by Hilton Grand Vacations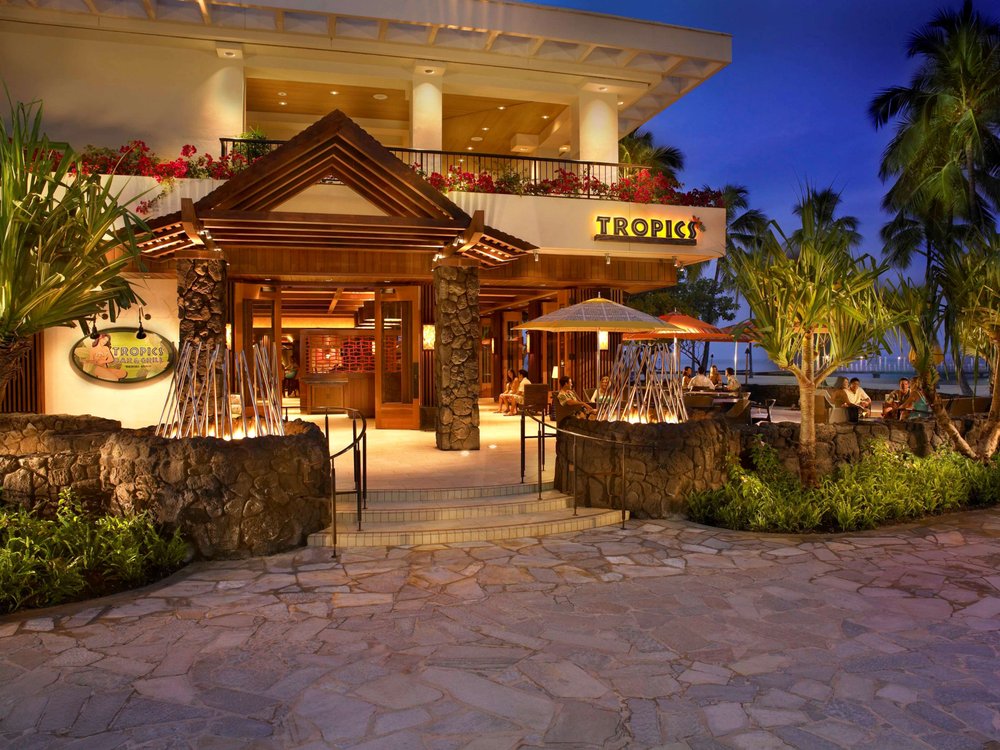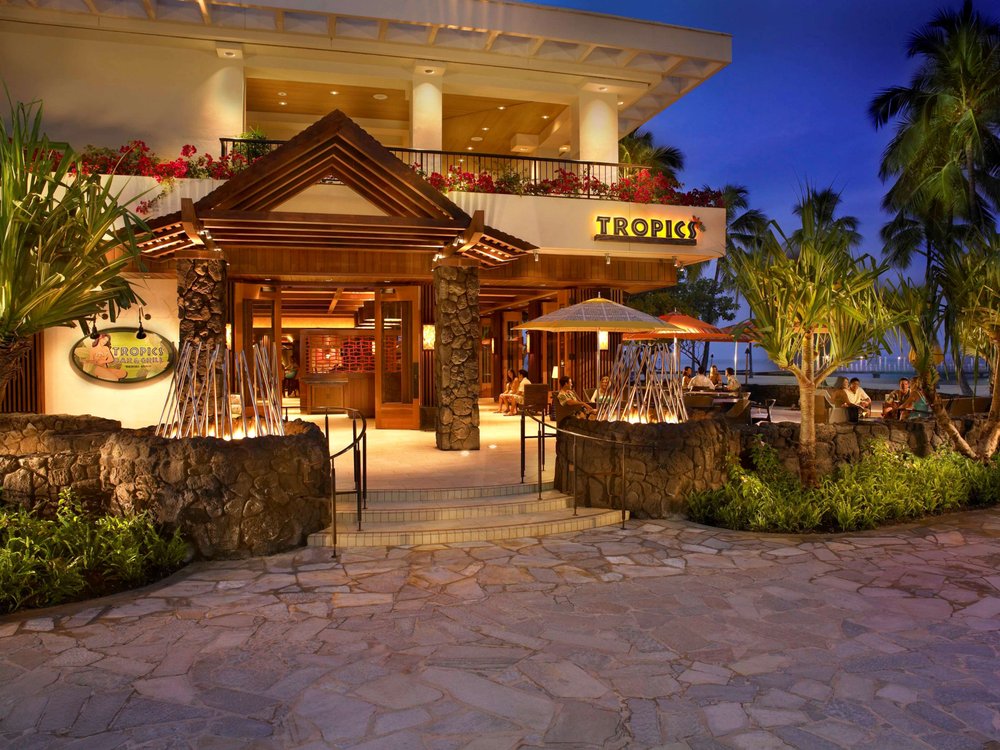 For your tropical paradise needs, the Grand Waikikian by HGV is just for you. Explore the Hilton Hawaiian Village, with opportunities to experience luau's, Catamaran sailing, as well as shopping and dining.
There are five pools to lounge at, including a 10,000-square-foot super pool, which means endless fun with the family. So, pack in all of the adventures with recreational programs for the kids, a salt-water lagoon, and snorkeling. For a day full of relaxation, there's even a spa on the resort for massages, facials, and steam baths. Hilton Hawaiian Village is the best place to stay when visiting Hawaii.
Buy a Hilton Grand Vacations Club Timeshare
Are you starting to think that a Hilton timeshare could be worth it? If so, then search from the comfort of your own home for a Hilton Grand Vacations Club timeshare to buy. No timeshare tours are necessary when you choose to buy Hilton resale, and you can trust our Licensed Real Estate Agents to help you. Simply make an offer on the listing of your choice right online or call us at 407-465-5188 for guidance.