With so many attractions, restaurants, and of course, the gorgeous beach, it's little surprise that Myrtle Beach is a popular destination. If you're planning a trip to the Grand Strand, you'll have a lot of things to consider. Transportation, scheduling, and of course, finding a place to stay. Fortunately, we can at least help you with that last part. When you're visiting Myrtle Beach, you can't go wrong with Westgate Myrtle Beach Oceanfront Resort. This beachfront getaway is sure to take your trip to the next level.
Amenities at Westgate Myrtle Beach Oceanfront Resort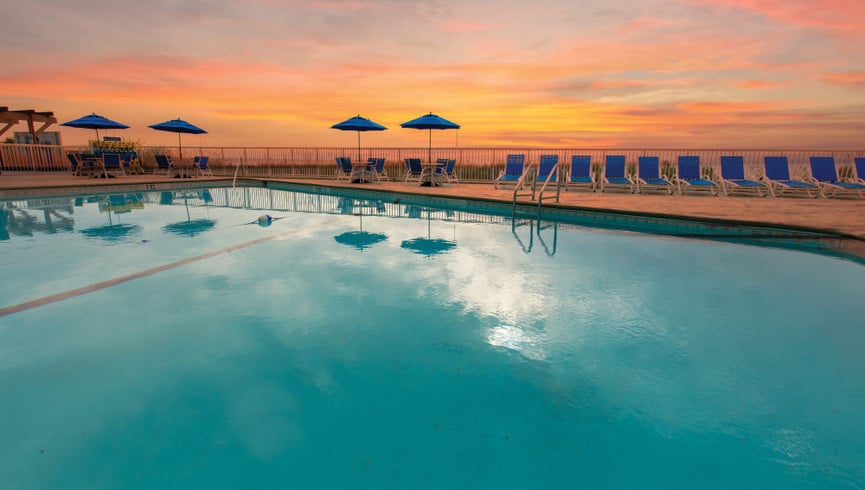 While there's plenty to do at the beach, Westgate's Myrtle Beach Oceanfront Resort has a lot of things to enjoy when you're not outside. The resort features a 24-hour fitness center, so you can keep up with your routines whenever you want. Additionally, there's a heated outdoor pool and lazy river to enjoy. The resort also has a children's water play area, so even the little ones can have some aquatic fun. Myrtle Beach may be known for fun, but this resort is also well suited for business. In fact, there's a business center and meeting rooms with full catering. As a result, you'll be able to play and work at this resort.
Dining at Westgate Myrtle Beach Oceanfront Resort
Myrtle Beach is known for its thriving food scene, but sometimes you want to eat without going far. Fortunately, Westgate Myrtle Beach Oceanfront Resort has you covered! The resort boasts multiple dining options to suit your needs. Drafts Sports Bar and Grill is the perfect place to visit for a good beer and a great game. This restaurant has a vast menu which features a variety of appetizers, fresh salads, seafood, and burgers. Those burgers are the highlight and pair well with an extensive drink menu. If you'd like a slice of New York style pizza, stop by Cordovano Joe's. This pizzeria is great whether you want to dine inside or pick up a pie on the go. Meanwhile, if you'd like some dessert, check out the Beachside Bistro and Marketplace. This marketplace has soft-serve ice cream, specialty sundaes, and milkshakes. Plus, the bistro also serves coffee!
Accommodations at Westgate Myrtle Beach Oceanfront Resort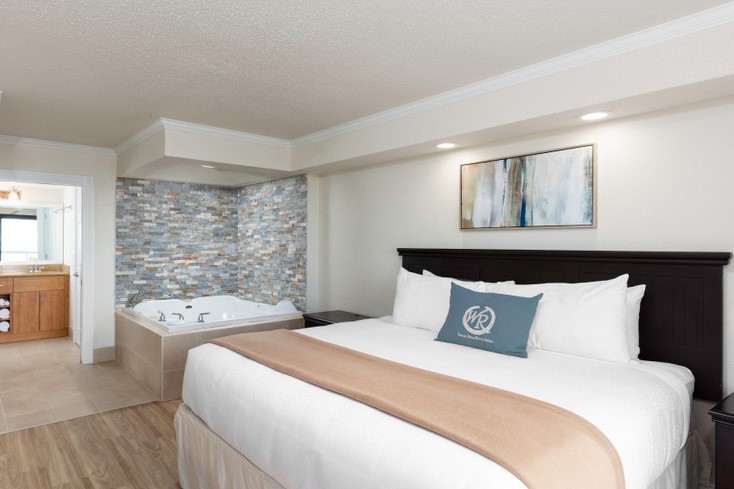 When you're finally ready to relax after an exciting day at the beach, you'll be greeted by spacious accommodations. Westgate Myrtle Beach Oceanfront Resort offers guests one and two-bedroom villas. One-bedroom villas come with a king-sized bed and queen-sized sleeper sofa. Overall, these villas can accommodate up to four guests. Next, two-bedroom villas feature two king-sized beds and two queen-sized sleeper sofas. Two-bedroom villas can house up to eight guests. No matter which villa you choose, you'll be able to enjoy a living room, full bathroom, and a kitchen. Plus, you'll have access to a balcony or patio with a two-chair dining set. As a result, you'll be able to enjoy a view of the ocean while enjoying a delicious meal. Size-wise, these villas range from 385 to 1,230 square feet.
Things to Do Near Westgate Myrtle Beach Oceanfront Resort
With how popular Myrtle Beach is, it should come as no surprise that there's plenty of things to do there. Fortunately, Westgate Myrtle Beach Oceanfront Resort is perfectly positioned to get you close to the action. Here are just a few attractions you can enjoy near the resort.
Boardwalk Thrill Rides
Just a mile away from Westgate Myrtle Beach Oceanfront Resort is a fun-filled boardwalk. This boardwalk is packed with exciting thrill rides. The most iconic of these rides is the Slingshot. Locked into a two-seater compartment, riders are launched into the air at over 100 miles per hour. The ride takes guests 300 feet off the ground at its apex before sending them back to Earth. Meanwhile, the Skyscraper is renowned for its incredible spins. This ride takes passengers 170 feet into the air, spinning them at speeds of up to 60 miles per hour. Last but not least is the Air Strike, which seats its riders back to back in free-spinning vehicles that leave the legs dangling. This attraction races 62 miles per hour and gives guests over three Gs of force.
Skywheel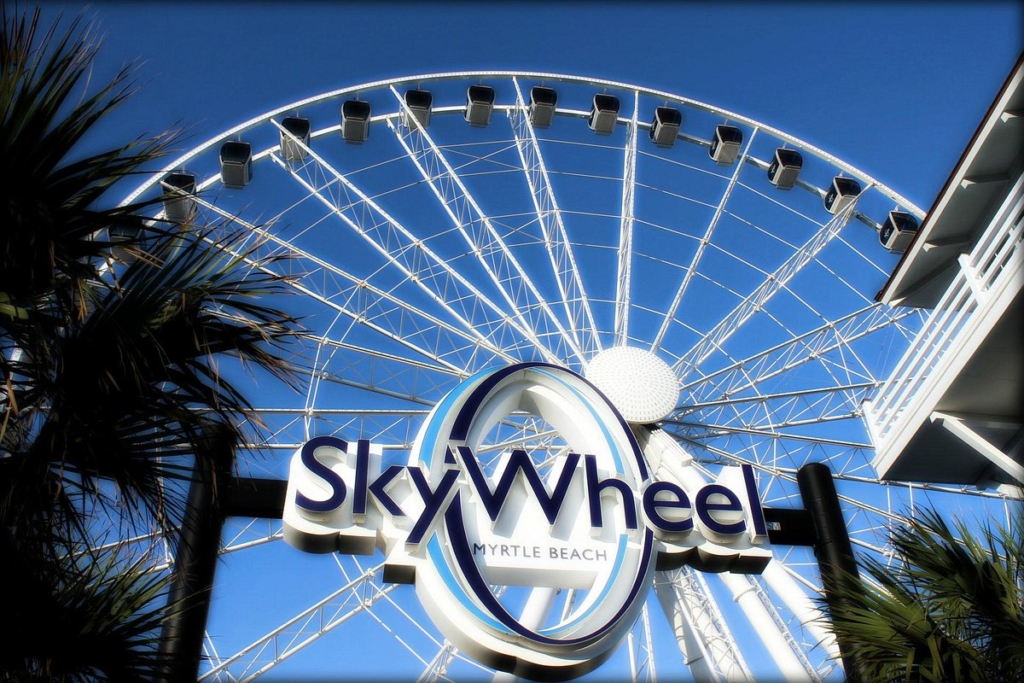 No matter where you go on the beach, you'll be able to see the beach's beloved Skywheel. In fact, you might even be able to view it from your balcony at Westgate Myrtle Beach Oceanfront resort! The wheel takes guests almost 200 feet into the air, offering guests a great view of the Grand Strand. The glass windows and doors in every gondola allow passengers to take photos from every angle, and the exterior lights that glow at night ensure that whether you're on the ground or in the air, the Skywheel gives you something beautiful to see.Want to watch the sunrise in style? The Skywheel now offers a special Sunrise Flight, which offers early risers a stunning sunrise view alongside coffee and pastries.
Ripley's Myrtle Beach
Ripley's is host to several attractions on the Myrtle Beach Boardwalk. First, there's Ripley's Believe it or Not! Odditorium. This museum features several wacky exhibits collected by world traveler Robert Ripley. From shrunken heads to an authentic vampire killing kit, there's plenty of quirky fun for curious minds of all ages. Next, there's Ripley's Aquarium. This aquarium has a reef with several colorful species of fish, and Stingray Bay, which hosts three varieties of stingrays alongside the bonnethead and leopard shark. At the shallow end of the tank, there's even an opportunity to pet these graceful, gentle creatures. Finally, stop by Ripley's Marvelous Mirror Maze. This mind-bending labyrinth is filled with mirrored corners, dead ends, infinity mirrors, and countless LED lights. All of these attractions are within four miles of Westgate Myrtle Beach Oceanfront Resort, so you'll have easy access to all the fun!
The Beach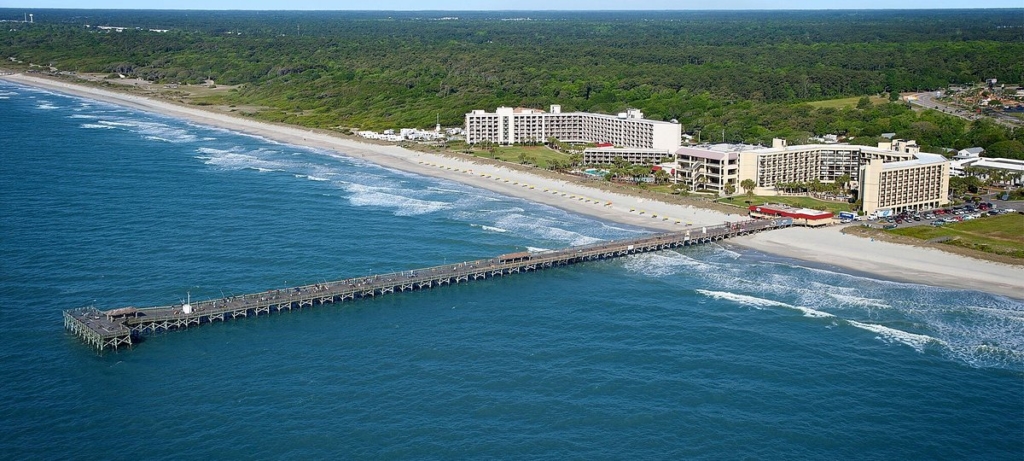 Of course, the best part about visiting Myrtle Beach is the beach itself! You'll be able to walk to the beach right from Westgate Myrtle Beach Oceanfront resort, so the best attraction in the city is right at your doorstep. The white sands of this beach stretch out for 60 miles, and are full of opportunity. You can fly a kite, toss a frisbee, or just stroll along the sand enjoying the ocean breeze. Plus, you'll be able to enjoy plenty of exciting watersports. Boating, fishing, surfing, and parasailing are all available while you're at the beach. Overall, the fun of Myrtle Beach is limited only by your imagination.
Buy a Timeshare at Westgate Myrtle Beach Oceanfront Resort
With the Westgate Myrtle Beach Oceanfront Resort, you'll be able to take care of the hardest parts of vacation planning. You'll have a great place to stay, easy access to great attractions, and all the amenities you could ask for. All of these benefits come together to make this a great home base in Myrtle Beach. At Fidelity Real Estate, we have listings not just for this resort, but for plenty of others in the Westgate family. We even have listings for other popular brands like Wyndham, Disney Vacation Club, and Hilton Grand Vacations. If you'd like to buy a timeshare, just head to our marketplace and make an offer. It really is that simple! If you have any questions, feel free to give us a call at 1-800-410-8326 or email us at team@fidelityresales.com. Our licensed agents are always happy to help.